Beachbody on Demand allows you to stream hundreds of workouts all in one place for one price. With the All Access Pass, you can stream brand new Beachbody workout programs. You'll have instant access to P90X, 21 Day Fix, PiYo and several other workouts no matter where you are.
I'm so excited about this because I would get so mad when I would scratch a DVD or was traveling and couldn't work out easily!! Plus it's so much easier to make a hybrid workout now that I don't have to dig out every program's videos.
What Beachbody Workouts Are Included?
There are different levels of membership; however, you can stream every Beachbody workout program ever made with the All Access Pass which is $99 for the whole year. You can get more on the Beachbody On Demand All Access Pass here.
If you choose to do a monthly or quarterly membership – then you will have access to the Member library, sample workouts from new programs and your purchased programs. The best deal is the All Access Pass, though. The pass is cheaper for the year, and it includes all 600+ workouts ever offered by Beachbody. Plus, it gives you access to any new workouts out that year.
What's the Beachbody Challenge De Jour?
The Beachbody Challenge De Jour is exclusive to On Demand. It's is a daily rotation of workouts that also include new monthly workouts from top trainers. This is like the ultimate Beachbody hybrid series. It allows you to cross-train and see results faster than doing a traditional workout program.
The daily online workouts are set up in a way that you are doing a resistance workout one day followed by a cardio day. Then you'll focus more on a recovery or core workout on the third day. Then it repeats that cycle to help you from over-training any muscle group or type of fitness. I really love this option being a hybrid junkie and all.
Besides challenging yourself in a new way each day, you never get tired of a certain trainer or type of workout. The only con is you don't know how long each day will be. I plan about 45-60 minutes.
You can order the Beachbody On Demand Challenge Pack now or just the streaming service here, and you'll also have access to our 21 Day Challenge with daily accountability and prizes!! Who doesn't like a prize here and there, right?

How do I access Beachbody on Demand?
You can access it from any computer at club.teambeachbody.com once you have the club membership. You can also find it on any Amazon Fire Stick, Amazon FireTV, Amazon Fire, ROKU, Google Chromecast, Apple TV, iPhone, iPad, or Apple Watch.  I also have hooked up my computer using an HDMI cord into the TV.
Do I Need the DVDs at all?
You only need the DVDs if you want them. If you buy Beachbody On Demand – you'll have unlimited access to all of the workouts immediately even if you've never bought the DVDs of that workout before! You'll also be able to stream internationally as well.
Can multiple devices stream from the same On Demand account at the same time?
Yes, but Beachbody reserves the right to restrict account access if this is being abused. We'd recommend only using it on your devices.
Will Beachbody stop making workout DVDs?
No way! DVDs are something you can keep forever, and a lot of people prefer them. Beachbody will continue to sell them, but now you can also buy a membership to try out new workouts and add variety to your schedule even while traveling.
Beachbody on Demand Pros and Cons
PROS:
Easy access to over $3,000 worth of workouts
Cheaper than a gym or Daily Burn membership
No shipping costs
You can start immediately without waiting to receive videos in the mail
It's mobile friendly so it's easy to view on any device
Easier to customize a hybrid to hit your goals
Provides a guide to help you hit your goals (weight loss, tone up, build muscle, workouts under 30 minutes)
No crazy long "warning" or ads before a workout – just click accept terms and bam! A workout is on!
You still earn a free T-shirt when you finish a program & submit your results
10% Discount on any supplements you want
New content is added every month!
You can test drive a program instead of investing $120+ on a program and not knowing if it'll be a good fit.
Sample workouts of new programs!
FREE 30 Day Trial and easy to cancel at any time.
BONUS workouts – If you buy something like 21 Day Fix and have BOD, you'll receive new workouts occasionally for that program!
Access to sneak peek workout programs coming out in the future.
Access to BOD-only programs like the 3 Week Yoga Retreat, Beachbody Yoga Studio, Fixate, and more!
CONS:
If you decide to cancel, you'll want to do it on the 27th day because it starts the renewal process before the 30th. You won't see the charge until the 30th day of the trial, though.
You can't download the workouts – you can only stream them so you'll need the Internet.
You'll also need a way to connect to TV which can be as simple as a $2 HDMI cord.
You're basically renting the workouts versus owning them as a DVD.
Other Mentionable Notes
You know those well-intended nutrition guides that sometimes get lost…
You can download meal plans at any point for any workout that you own or is included on Beachbody On Demand for free.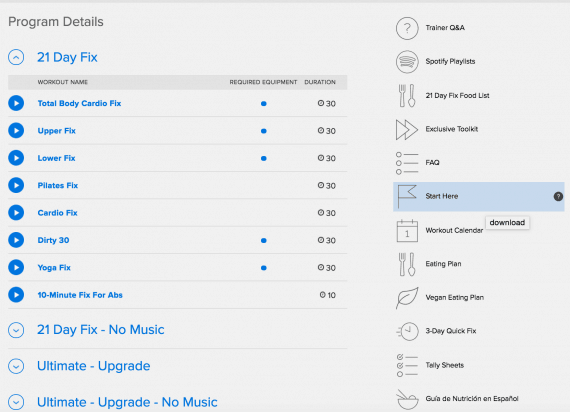 Beachbody on Demand is included with you Beachbody Club Membership.
Beachbody's club membership includes several perks including the streaming service. It's described as the total approach to health and fitness because it includes 100s of workouts, workout calendars, and nutrition guides to suit your goals, preferences and time available. Plus, you also have the accountability aspect from a coach (like me!), online chats with the celebrity trainers and message boards.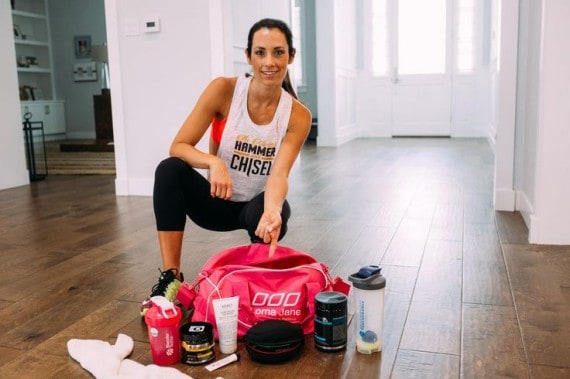 The Club Membership Includes:
Beachbody on Demand to stream unlimited workouts
Personalized Meal Plans
10% discount on any products (including supplements)
Live Chats and Q&As with celebrity trainers
Access to Exclusive Online Workouts like the 3 Week Yoga Retreat
Access to Online Content like Fixate, Autumn's new online cooking show
How much is it after the trial?
A 3-Month Membership is $38.87 each quarter or about $3 a week starting after your 30-day trial.
A 6-Month Membership saves you 23%. It's $59.95 or about $2.50 a week. You pay on the date of activation, but if you decide after 30 days it's not for you – you can get a full refund.
The 12-Month All Access Pass – Get access to every workout with the All Access Pass for $99 a year or $199 as a challenge pack.
The other option is the Beachbody On Demand Challenge Pack. It includes 3 months of service plus your choice of Shakeology or a performance supplement.
What if I need to Cancel?
If it's a 6 or 12-month membership you can cancel free for 30 days. You just call Beachbody's customer support and give them your order number.
Along with your membership, you have access to our 21 Day Challenge!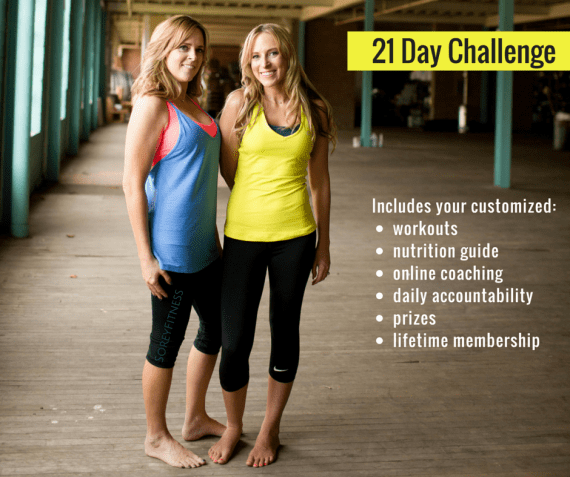 The club membership even offers a FREE trial for a month, so you don't pay until week 4. Club members pay $39.99 quarterly after the trial period.
I fought using Beachbody On Demand for ever.
Even with the club membership, I thought it would be difficult, but it isn't! You can download an app on a Roku, Chromecast, or AppleTV, or you can do like me and hook your laptop up to the TV with an HDMI cord. You can even just get the workout to play on your computer, iPad or iPhone and workout from it!
Super duper easy & a great way to have your workouts organized!
And it's also so affordable!! For just $2.99 a week to be able to have access to thousands of workouts! How frickin' cool!
Ordering Options
Which workout will you try first?