Our Strawberry Shakeology came on Friday along with my brand new Ninja blender!!!
I love getting stuff in the mail. :) I am going to try and save the Ninja blender for Jake and me after we get married. I just got an awesome deal at Kohl's and had to get it!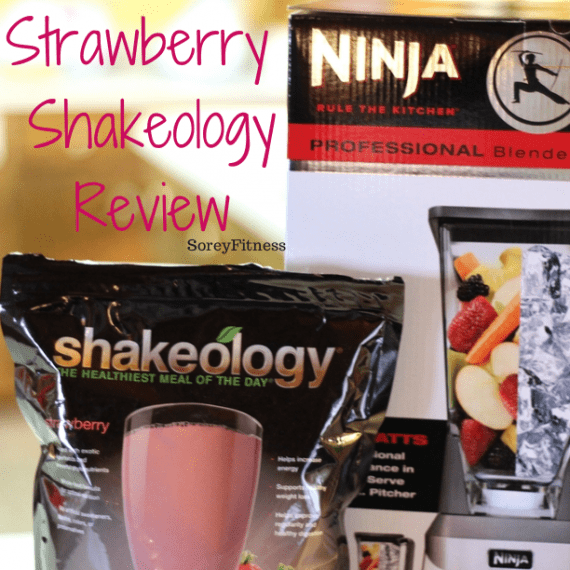 My mom and I immediately opened up the new flavor and decided to do a Strawberry Shakeology review right then! Yes, we are a bit nerdy and easily excited.
*I am a Beachbody coach, but all of the opinions in this post are my own. If you have any questions feel free to email me. If you like this post, and want to try Strawberry Shakeology you can order it through me here.
I started drinking Shakeology back when there were only 2 flavors: Chocolate and Greenberry. Greenberry tasted like grass at that time, but it's been reformulated now and tastes somewhat better. It still isn't a favorite though. I started drinking it with the hopes it would help my digestion which was beyond bad at the time. I was on prescription medicines, and I didn't want to keep taking it because of its possible side effects. I started researching IBS-C, and I found Shakeology. I started drinking the chocolate every day, and I haven't looked back. I even have started carrying it on vacation to help my stomach stay happy with me. Shakeology can also help with weight loss, energy, and cholesterol too though.
Anytime there is a new flavor, I am all over it. I've tried them all, and my favorites are Strawberry and Vanilla. My mom also drinks it daily, and her favorite is chocolate. Her second favorite right now is Strawberry! She mixes it with vanilla protein.
We first mixed the new Shakeology flavor with just 12 oz water and ice. It was really good!
Strawberry Shakeology is less gritty than the Vegan Tropical flavor, and it is also a lighter flavor.
It is also less sweet than vanilla Shakeology.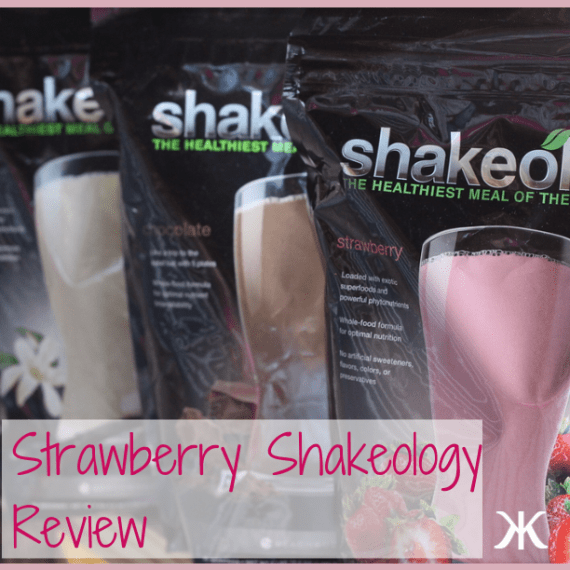 We also wanted to try a couple of the  Strawberry Shakeology recipes that were included. (Yes, we used about 3 servings all in one sitting….we were excited!)
Other Shakeology Posts You Might Like:
Good Strawberry Shakeology Recipe
Greek Strawberry-Banana tasted like something you'd get at a smoothie shop. It reminded me a little of Angel Food Cake from Smoothie King; it's less sweet though.
1 Cup Water (I used 10 ounces)
1/2 cup nonfat plain Greek yogurt
1/2 medium ripe banana
Handful of ice
Blend
If you are wanting it a little sweeter, you can add 1 tsp Stevia or honey to it. I really liked it as is though.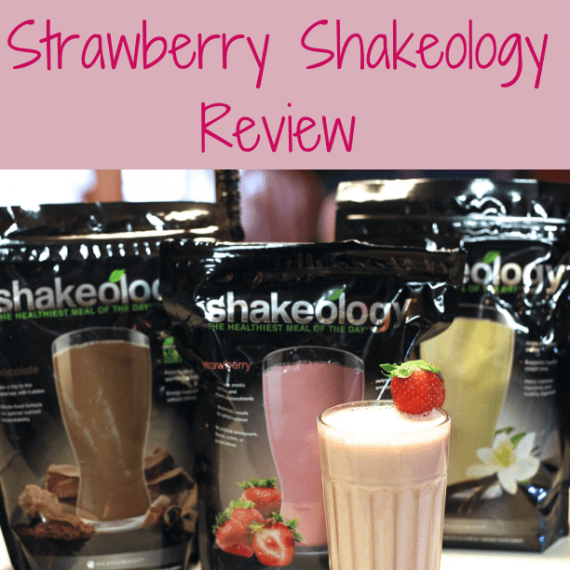 One Strawberry Shakeology Recipe to Skip
The Strawberry Lemonade sounded amazing to me and perfect for summer. Oh my goodness. It was terrible!!
1 cup water
2 Tbsp lemon juice
1 tsp maple syrup
I was just not a fan at all.
I also just bought almond milk to try in a Strawberry Pecan Cream recipe. It calls for 1 scoop Strawberry Shakeology, 1 cup non fat almond milk, and 2 Tbsp chopped, raw pecans.
Have you tried the new Strawberry Shakeology?
All of the opinions are my own though, and I do honestly drink this shake everyday. If you have any questions about Shakeology, feel free to email me.
You can get Strawberry Shakeology, or any flavor, discounted by selecting a challenge pack – a workout & Shakeology in one pack. You'll also be able to join our 30 Day Challenge with a cash prize and have us as your coach!
Didn't you mention a Shakeology Discount?? Yup!!
If you order a Challenge Pack, you get your Shakeology discounted. The challenge pack comes with a workout program, 30-days of Shakeology, and a 30-day premium membership with an online meal planner customized to you.
You can also sign up to coach and get 25% off every order! If you choose a challenge pack (starting at $140), you can sign up to coach for free, discounted shipping, and the challenge pack. Plus, you will have my mom and I as your coach and have all of our training to help you get started if you would like it. We have a 30-day training to get you started, trainings from top coaches including the top 10 in the company, and a support group for questions and tips.
Other Shakeology Posts You Might Like: