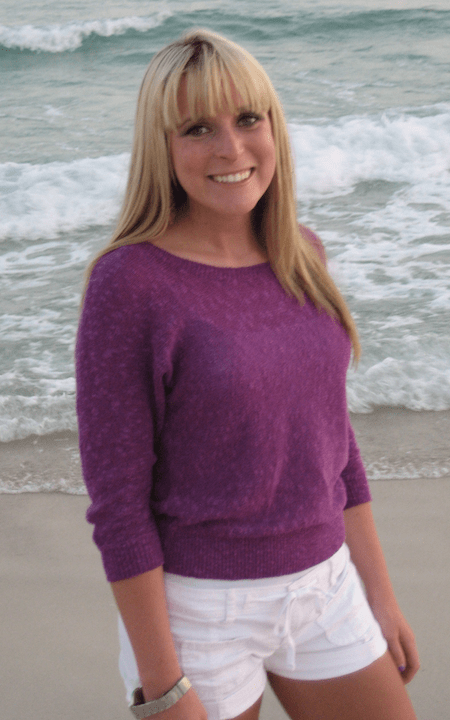 I chose to create Soreyfitness because fitness & nutrition have always been so important to me and a huge part of my life. In high school, I learned healthy, balanced eating from my mom and from an online community while other girls starved for prom, but I still struggled with "controlling my calories". I have always maintained a healthy weight, but I never felt confident. Then, I started working out to ChaLEAN Extreme and started seeing muscles I had never seen before. My boyfriend, Jake, still talks about my nice back muscles in a rock climbing picture lol! I feel super confident now because not only am I "skinny" I am doing something for myself. Who cares about the number on the scale when you are taking care of yourself daily & able to see your bicep without flexing?!
This new perspective led to me educate myself on my food choices as well. I soon learned near terrifying things about BPA, enriched flour, and chemicals I couldn't read much-less pronounce. I began giving up foods filled with additives and drinking Shakeology once a day, seven days a week. My skin, digestion, and energy changed radically after a month! I couldn't believe I wasn't wanting to hurt someone when my alarm went off or grazing on empty-calorie snacks throughout the day.Now, I feel and look better than years ago when I stressed daily about my food & workouts. I recently just finished Chalene Johnson's TurboFire. I was at my "happy weight" when I started, but I still lost 5 inches and am entered the casting call of the next round of videos!
While I love living a healthy lifestyle, I do splurge about once a day. I enjoy eating clean and working out, but who doesn't want a Snickers or Maggie Moo's every now and then?
I follow a 90% diet, 10% splurge mentality and suggest it to anyone trying to live a healthy healthy lifestyle. It can help you relax and reach your goals. If I can go from writing everything I ate on post-its and working out consistently to eating healthy while not stressing, anyone can! I hope this blog will help you see your true potential and empower you with the knowledge to begin (or progress) in your fitness journey!Please feel free to email me anytime! I love hearing from each and every one of you! Also make sure to subscribe to Soreyfitness so you know what's happening and/or follow me on Facebook! (You can enter your email to the right or click Subscribe if you use a reader!)
Always,
Kalee Sorey