The Beachbody On Demand All Access Pass is finally here! If you've been eyeing All Access Beachbody on Demand for awhile, but you weren't sure about streaming this a great way to try it out.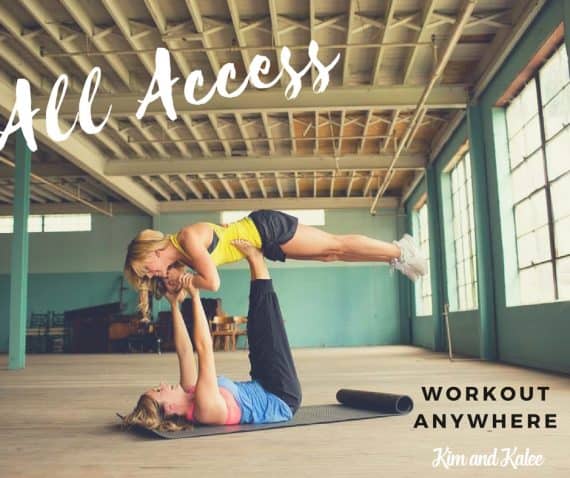 It's so crazy to think that just 5 years ago when I ordered TurboFire on DVD that we still had Blockbuster down the road. I guess having DVDs when I started working out at home kept me from wanting to stream – I wanted to hold the workouts in my hand. But I have to tell you streaming is amazing.
Why I Love Beachbody on Demand
Convenient – No more losing discs or waiting to put in the next one on a double workout day. Plus the meal plans are all right there versus in some random drawer.
Affordable – The Beachbody on Demand All Access Membership gives you access to 600 workouts for under $200 for the YEAR!
Durable – No more worrying about breaking a disc or having to travel with a disc.
Perfect for Hybrids – I loved hybrids, but I hate leaving out all of those discs! Now it's easy to find your workout each day!
Simple to Use – You can watch from your computer or hook your computer up to the TV with an HDMI cord. If you have an Apple TV, Amazon Firestick, Roku, or Google Chrome Device the Beachbody on Demand app is free and easy to use!
So while I will keep my current DVDs, the All Access Beachbody on Demand Challenge Pack is such a great deal and what I personal use now! I use an Apple TV to stream them.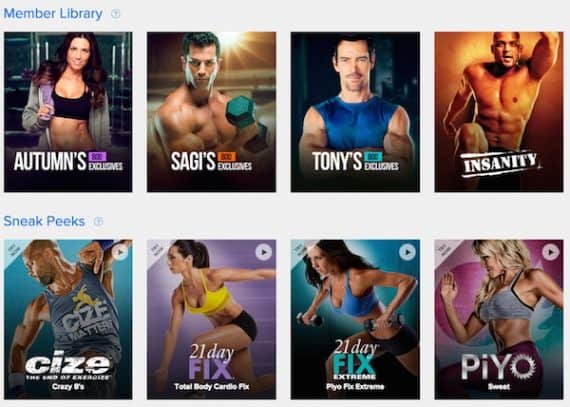 What's Included in the All Access Beachbody on Demand Challenge Pack & Membership?
Access to 600+ workouts including the NEW workouts coming out in 2017.
Downloadable nutrition plans and calendars for every program.
Portion Fix – the 7 piece container system with a bonus shaker cup
Shakeology
10% off any future purchases
Access to our monthly challenges, incentives and giveaways all year long
Can sign up to coach for free if you decide to anytime in 2017
If you decide the All Access Pass is for you, and you'd like us to be your coaches make sure it says Kalee Dillard is your coach. If it doesn't, you can look me up by Coach ID 1001548.
There are 4 Different Options to Get The All Access Beachbody on Demand Membership
Can I coach just for the discount?
Totally! You can sign up as a discount coach for free with the Beachbody All Access Pass Challenge Pack, and you'll receive 25% off any future orders. Even as a discount coach it's $15.95 to maintain your coach websites.
If you'd like to actively coach, we'd love to chat about your physical and financial goals. We have an elite, growing team of top coaches and training to help you get started! If you'd like more information about joining our team or coaching, please use the Coach Application here and we'll be in touch in 24 hours.
Is it easy to use?
Our challengers actually prefer to stream! The design of Beachbody on Demand is super easy to navigate as well. You can use one program at a time, jump on the daily workout challenge (a new workout each day), or choose a workout based on your favorite fit trainer, goal or time available.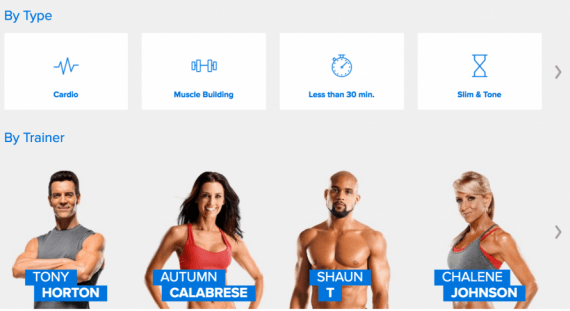 This is just a quick screenshot of how it looks when I go to do a 21 Day Fix workout. It's super simple to use.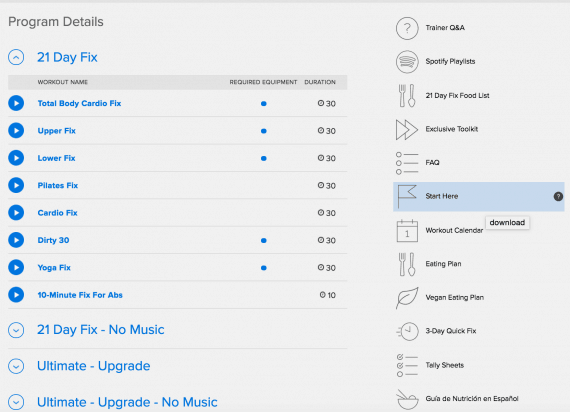 With this membership, you'll also get access to every Beachbody workout ever made including the meal plans and calendars. Plus, you'll receive access to any new workouts as well.
Is the All Access Membership different than just Beachbody on Demand?
Yes – the regular membership doesn't give you access to every workout. It gives you several, but you have to pay to digitally unlock newer workouts like the 21 Day Fix, Core de Force, 22 Minute Hard Corps, and Country Heat. With the All Access Pass – you get everything!
If you didn't have the All Access Pass, it would cost $189.70 to unlock all of those new workouts on top of your quarterly membership! If you want to view more about the limited access membership check out our original Beachbody on Demand review.
What if I live in Canada?
You can still get the All Access Beachbody On Demand Membership for $99. The All Access Beachbody On Demand + Shakeology Challenge Pack is $239.
Should I Buy the All Access Pass or Pack if I already have Beachbody On Demand / a Club Membership?
Totally; it's a great deal. You'll just want to cancel your current Beachbody On Demand subscription and upgrade to the All Access Pass. If you are on Shakeology home direct currently, you can cancel it and then order your All Access Beachbody on Demand Challenge Pack. Your new Shakeology home direct will start with that challenge pack.
How soon can I access my all-access membership?
You should be able to use it within 24-48 hours after you order on 12/27 or after.
How much does it cost after the initial year?
You'll be grandfathered in at $99 per year, and it will be billed a year after signing up automatically. You can cancel anytime without penalty.
Does the Beachbody on Demand All Access deal end?
Yes – the All Access Membership and Challenge Pack are only being offered until February 28, 2017.
What Devices are Supported on Beachbody on Demand?
If you don't want to stream from your computer, you can use any of these devices to stream On Demand to your TV!
Amazon's Firestick or Fire TV
Roku 2, Streaming Stick, Tyler, or Liberty model
Google Chromecast stick
Apple TV
iPhone or iPad (if you're traveling)
The Apple Watch & Wahoo TICKR X also work with it!
Will you try the Beachbody on Demand All Access Pass?
If you have any questions about any of the 3 options, just send us an email at thegirls@soreyfitness.com
If you aren't sure if you'll like the All Access Beachbody On Demand Pass, you can try a 30 Day Trial for Free. The only downfall is you won't have access to EVERY workout like you would with the All-Access Membership.
Get JUST the All Access Membership Here for $99
Why I'm in Love With This New Upgrade