Are you ready for new Insanity or T25 workouts? Shaun T Week: Insane Focus has me so excited! It'll be a live challenge event starting Monday, June 12, 2017! The 7 days of workouts will available exclusively on Beachbody on Demand.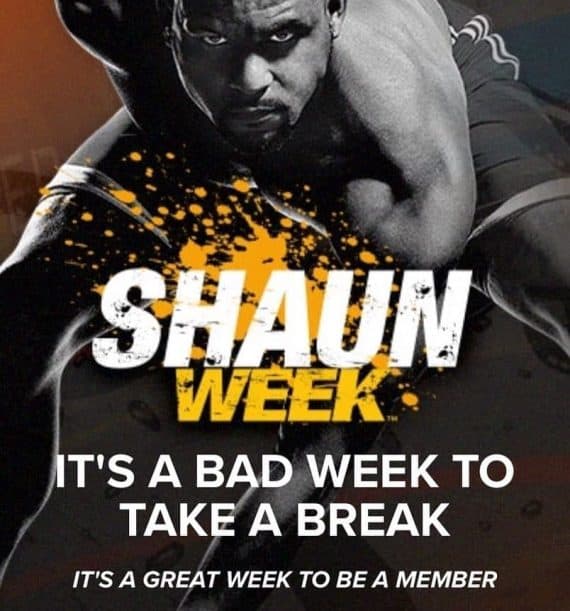 Shaun Week: Insane Focus Details
Shaun T is back with full-body routines influenced by Insanity and Focus T-25 ! He'll be combining HIIT training, extreme strength conditioning, amazing core moves for a blast to your motivation and results in 1 week!
How long are the workouts?
Each workout ranges from 30 to 40 minutes long.
When do we start?
June 12, 2017! Each workout will go live day by day on Beachbody on Demand. So there is no cheating and looking ahead. You are going to work out just like Shaun T was coming to your home each day with a surprise workout.
We'll do the 3 Day Refresh Beforehand (Optional).
We're personally planning on doing the 3 Day Refresh on June 9th to prepare, and then the 12th we'll start the workouts. For more info on our group – make sure to reach out to us using this form.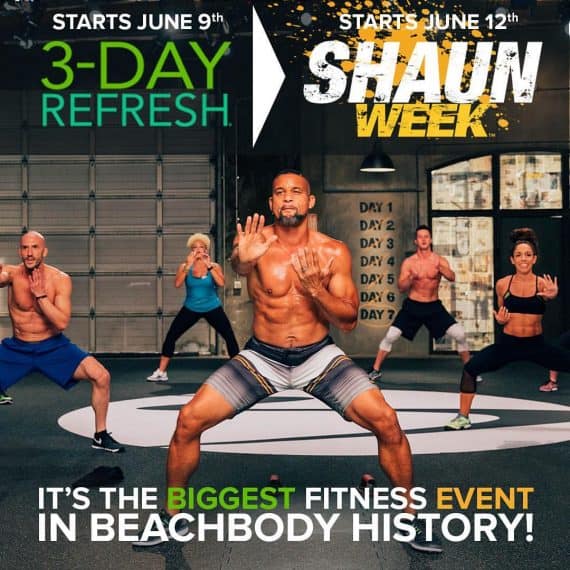 Is there a modifier?
Yes! There is a modifier in every workout so even if you're just starting your fitness journey, or you're thinking I just can't do Insanity – you can modify and get results!
How do I join Shaun T Week?
You'll need us to sign up to have us as your free coaches and have access to Beachbody on Demand.  It should say Kalee Dillard is your coach upon check out.
If you have questions or want more information, please fill out this form.
From there, we'll email you and help you get all set up!
A Peek at all 7 Insane Focus Workouts:
Insane Basics:  We'll focus on form over speed for max results.
Pure Cardio Part 2:  Get ready for interval training with no floor work!
Insane Weights:  We'll be mixing in weights to an Insanity-based workout.
25 Abs:  25 minutes of intense core work to have your stomach leaner and so sore the next day. :P
BrickSanity:  Shaun always makes Friday's hard! Get ready for Asylum strength and T25 cardio!
Speed 4.0:  This is upping the cardio from T25 Speed workouts.
Dig Deep: If you've done Insanity Max 30? Consider this Friday Fight 3!
So the new Shaun T workouts will just be on Demand….what in the world is that?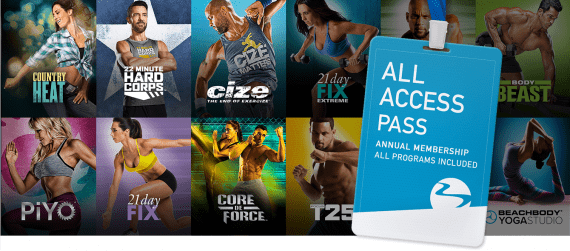 Beachbody on Demand is Beachbody's streaming service. With their All Access Pass, you get access to every Beachbody workout like Insanity, Insanity Max 30, Cize, and T25!
Plus exclusives like:
Shaun Week: Insane Focus
Exclusive Sneak Peek Workouts
Beachbody's Yoga Studio
Access to New Workouts as They Come Out (Like Shift Shop)
If you decide streaming your workouts is for you, you can actually get the Pass right now at a discounted rate, and Shaun Week will appear automatically on June 12th!!
If you'd prefer to skip Shakeology and just get access to stream every workout program and have access to all of their resources (nutrition plan, calendars, etc) – it's only $99.
Have questions or want more information about the support during Shaun T week?