Unlike Insanity, the T25 workouts are really short (25 minutes). You also workout only 5 days a week, and it's still an advanced workout though with Insanity-type drills. It includes better modifications and perfect for someone that tried Insanity and thought it was a little too hard for them.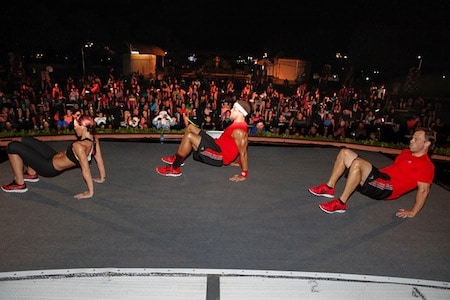 The really cool part?
Shaun promises to get you the same results as you would from an hour long workout.
I really enjoyed Insanity, but it was a little too hard for me. I also know my form of the moves suffered because each move in Insanity was so quick.  Also, Insanity's month 2's longer workouts were darn-near impossible in the morning. T25 looks like something fun and really effective to do each day.
What Else Do We Know?
Beachbody's CEO promises results, saying, "If you focus your intensity for 25 minutes, and you do it 5 days a week, you WILL get results."
Major university studies have proven that shorter, more intense workouts like Focus T25 are more effective than traditional cardio workouts helping to get you the same calorie and fat burn in less time.
The schedule is 10 weeks, but we've seen women seeing results as fast as 30 days into the workout.
The workout's modifier is Tanya from Insanity. She just had a baby in the workouts, and it's nice to see her working as hard as me! :P
Their are low-impact options for every move!
It'll work well with your other workouts and will make some great hybrid schedules.
The challenge pack includes Shakeology and T25.  Order the T25 Challenge Pack Here
Still nervous? Check out this video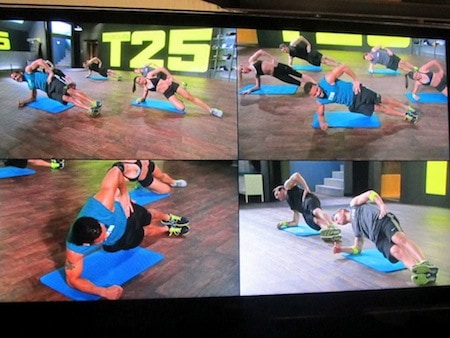 Are you ready to try the new workouts? T25 also includes a full meal plan to help you get started, and I would love to help you stay committed to your goals.
If you'd like to workout together together online and hold each other accountable — Apply for our 21 Day Challenge Here