You can get the workout ($119.95) PLUS Shakeology ($129.95) for $180 total in  the T25 Challenge Pack
View the schedule & what is included here 
Shaun T's new workout, Focus T25, was announced at Disney last week!
Unlike Insanity, the workouts are really short (25 minutes). You also workout only 5 days a week. Shaun T's Focus T25 will still be an advanced workout though with Insanity-type drills. Another way it differs from Insanity is that you are using weights in some of the T25 workouts.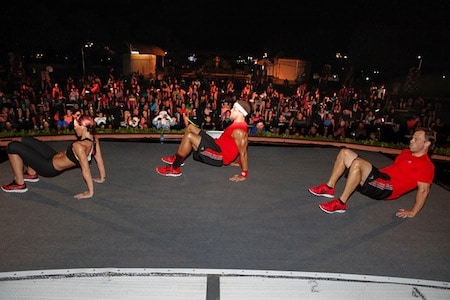 The really cool part? Shaun promises to get you the same results as you would from an hour long workout.
I'm really excited about the new workout coming out this summer! I really enjoyed Insanity, but I missed my weights. Also, month 2's longer workouts were darn-near impossible in the morning. T25 looks like something fun and really effective to do each day.
Here's a preview of Focus T25
What Else Do We Know About Focus T25?
Beachbody's CEO promises results, saying, "If you focus your intensity for 25 minutes, and you do it 5 days a week, you WILL get results."
Major university studies have proven that shorter, more intense workouts like Focus T25 are more effective than traditional cardio workouts helping to get you the same calorie and fat burn in less time.
It'll work well with your other workouts and will make some great hybrid schedules.
I should have the first shipment of T25, and I would love to start a 30 challenge group with it July 1st. Buy it today to get started and I'll let you know all the details closer to July.
It'll retail for $119.95
The challenge pack will include Shakeology and T25. It will be on sale for $180 starting June 24th and last through July 31st. Order the T25 Challenge Pack Here
Still nervous? Check out who Shaun T said T25 is for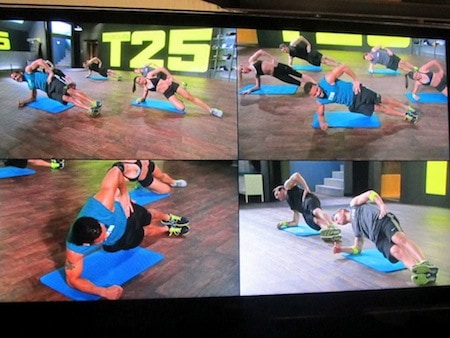 Want to T 25? Order it now and I'll see you for the challenge!