(Healthy Holidays is a series from the Healthy Living page)
So much for healthy holiday series. You are lying on the bed trying to zip up your once-loose pair of jeans, tired, and moody after eating too much over the holidays. We have ALL been there, but it is never too late to get back on track.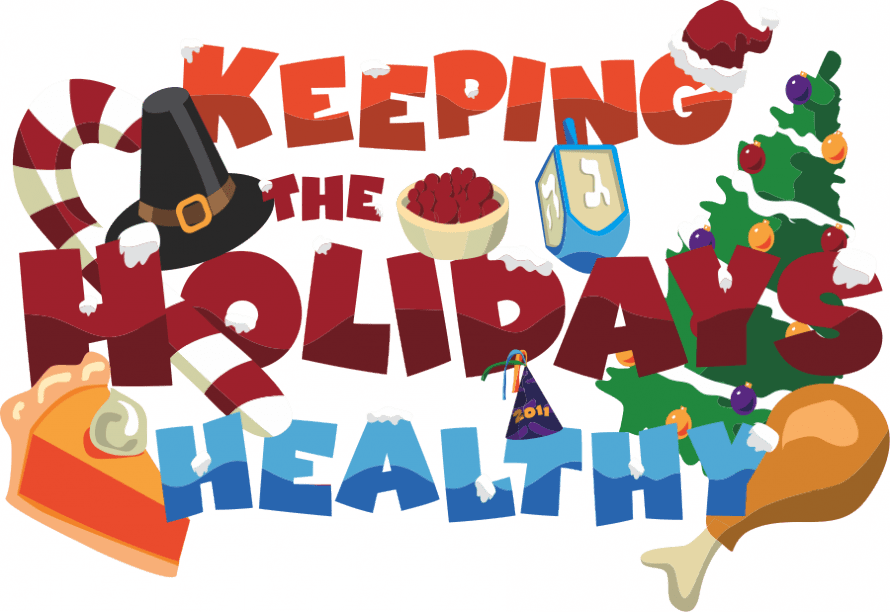 Each year we are faced with the challenges of eating healthy and maintaining our weight over the holidays, but we end up in the same shape and mood. Why? It's because we either don't plan a way to overcome the challenge or simply think it is too big to overcome.
Stay healthy throughout Christmas shopping, wrapping presents, traveling, cooking, attending social gatherings, etc with the Healthy Holiday Series.
Remember: You are strong and in control of your choices, and this year is going to be different.
Healthy Holiday Series to Keep You From Pulling Out the Sweatpants!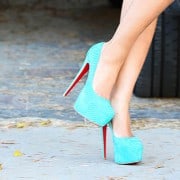 Shopping Savings: Deals Sites & Cashback Program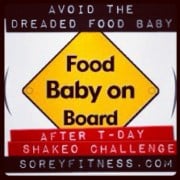 After Thanksgiving Gentle Cleanse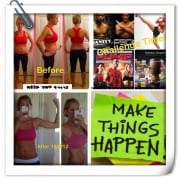 30 Day Fat Blast Monthly Challenge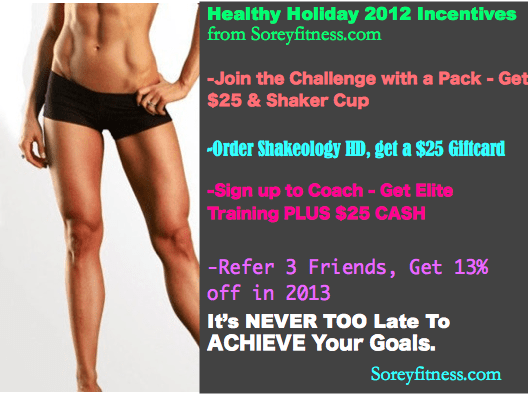 End of the Year Fitness Incentives for 2012
Fighting a Cold During the Holidays
Best and Worst Halloween Candy on a Diet
Eating Healthy & Maintaining Your Weight During the Holidays
Burning Extra Calories By Celebrating the Holidays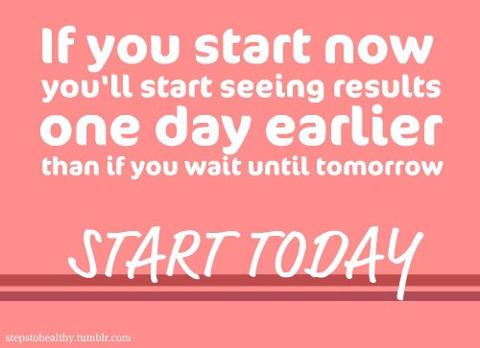 Working Out During the Holidays
Digestion, Bloat & Stomach Pains Remedies After Holiday Meals
Favorite Holiday Things & Traditions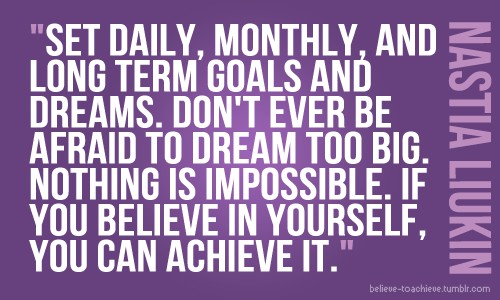 Healthy Goals During the Holidays: 1 Day & 1 Week at a Time
Making New Years Resolutions That Will Stick
It's Christmas Time: A Weekend Full of Celebrating
What is your tip or question for the Healthy Holiday series?
Email me at kalee@soreyfitness.com with your ideas!
Return to the healthy living page