At home workouts are something we've been doing for over 10 years. We've tried gyms and classes, but nothing fits our schedules and personality better than popping on a workout at home.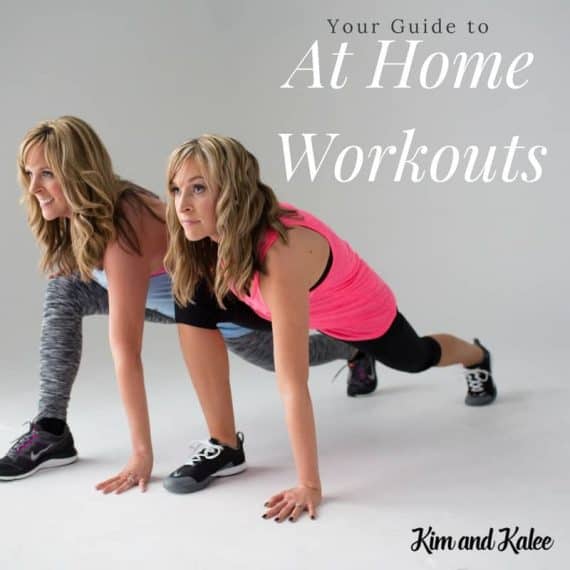 You're also in luck – there are a lot more choices and custom options now than years past. My mom started with Richard Simons – now that cheesiness is a thing of the past. You can have a cutting-edge workout in your hands immediately with the ability to stream workouts.
We can help you find the best at home workouts for you whether you are looking to:
get back into shape
gain confidence
build a toned look
gain muscle mass
lose weight (whether it be 5 to 50+ lbs)
The main thing is finding the right fit for your personality, goals and time available. If you've yo-yo dieted in the past or bought a program off an infomercial and never used it, it probably didn't fit your lifestyle.
We have some favorite workouts that we'd love to be able to share a little about with you to help you find the best fit. You can also always email us at thegirls@soreyfitness.com to help you find the perfect fit!
Just Click to Learn More About Any Of These At Home Workouts
If you have wi-fi, we really love Beachbody On Demand's All Access Pass. It allows you to stream every Beachbody workout program for one rate. So you could try Country Heat, then move onto Cize, and mix in Core de Force on Fridays.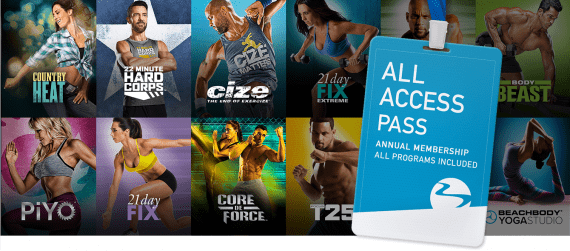 The possibilities are really endless. So if you love variety, or you aren't sure which program will best suit your needs – check out the All Access Pass. It's really affordable too.
Part of living a healthy life is also having accountability.
Just because you're doing at home workouts, you don't have to be alone in your journey. We're here to help you hit your goals.
We have helped people:
lose over 80lbs+
gain lean muscle
compete in competitions
get the baby weight off
stop emotionally eating
learn simple tricks to better nutrition
We'd love to learn more about your goals and have you join our accountability group. If you'd like to get in touch with us you can email us at thegirls@soreyfitness.com or fill our a questionnaire for our 21 Day Challenge.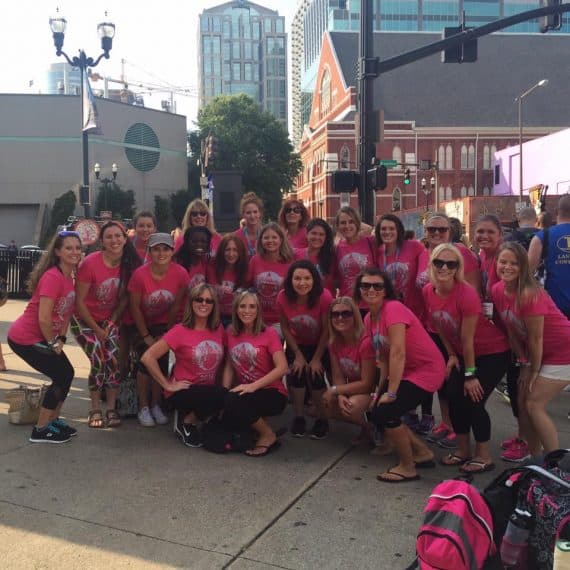 We've helped 100s of people live a balanced, healthy life (including burgers and vacations) for over 5 years now. We have met all of the trainers from the programs above and have tried the workouts as well as the meal plans so we can truly help you find the right fit for your life & goals.
We've also provided a little bit more about our favorite workouts listed above.
The 21 Day Fix
The 21 Day Fix is great for busy people that also love variety. You'll be doing a mixture of cardio, strength, and pilates/yoga workouts. The meal plan is super easy to follow and uses portion control containers. It's perfect for all fitness levels because of the modifications offered in each workout. I lost the last 5lbs with it, and we've had clients lose 80lbs+ with the same program.
22 Minute Hardcorps
Do you love a hardcore Bootcamp class? If you can't get enough of burpees, push ups and military-based moves, you'll love 22 Minute Hardcorps with Tony Horton. Plus the workouts are only 22 minutes long so if you're looking for something quick and challenging – this program fits! You can do the moves at your own pace (though Tony is keeping count) so anyone COULD do this workout, but I would suggest it to someone at an intermediate to advanced exercise level.
T25 or Insanity
I like to say T25 is the beginning of building to Insanity. Shaun T is the trainer in both, and both of the workouts use a lot of the same moves and focus on interval training. T25 is only 25 minutes a day though whereas Insanity is closer to 45-65 minutes. A beginner could start with T25, but if you've been working out for a while T25 will still leave you winded. Insanity Max 30 is my favorite Shaun T workout because it's intense, but it's more focused on form than the original. Plus it's 30 minutes 5 days a week.
PiYo
Chalene Johnson, from TurboJam & TurboFire, created PiYo as a blend of pilates and yoga. If you're wanting to tone up and also improve your flexibility and balance, this workout is great. The workouts range from 20-50 minutes. There is a mixture of flowing yoga and pilates, cardio intervals and strength in the routine. The first week of the calendar is pretty easy, but it heats up in intensity quickly. I would say it's best for someone that needs something lower impact and that is an intermediate to advanced exerciser.
Core de Force
Do you want to learn true kickboxing and mixed martial arts? Core de Force is a 30 day program that will have you going back for another month over and over. The mix of cardio, strength and core work makes this the perfect program for any fitness level. You can work at your own pace and level of strength as well to customize the program. Plus I love Joel and Jericho – the two trainers in the workouts.
Hammer & Chisel or Body Beast
If you're an advanced exerciser, Hammer & Chisel is a great way to increase your agility and strength. Autumn Calabrese & Sagi Kalev mix their two weight lifting styles for a muscular toned look. You can also use just Autumn's workouts or the Beast's for a custom 30-day plan.
If you're looking for just muscle gains, I would suggest Body Beast over Hammer & Chisel.
Country Heat or Cize
Both dance workouts are a lot of fun. I honestly felt kind of silly in Country Heat, but the workouts were still a challenge. Plus if you're a beginner that loves country music this isn't going to feel like WORK to you. It's just fun.
Cize teaches you so many 8-counts and then you put them all together to a hip hop song at the end. Out of the two Cize is my favorite, but I burned more calories with Country Heat.
Along with your at home workouts, we do also offer free tips and nutrition help on our blog so make sure to check back often.
Here are just a few of our top read posts:
Have you tried at home workouts before? What did you like or not like about them?
Do you need help choosing a program?