A Beachbody coach has a passion for healthy living and helping others. Find out if coaching is right for you with our experience and in-depth Q&A.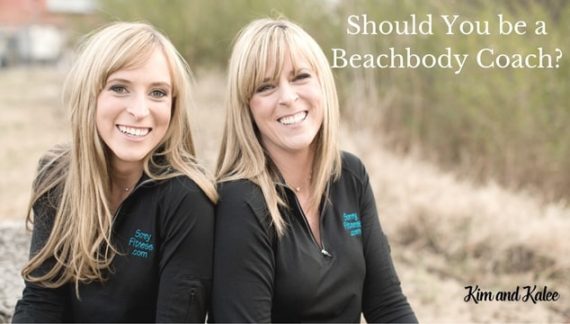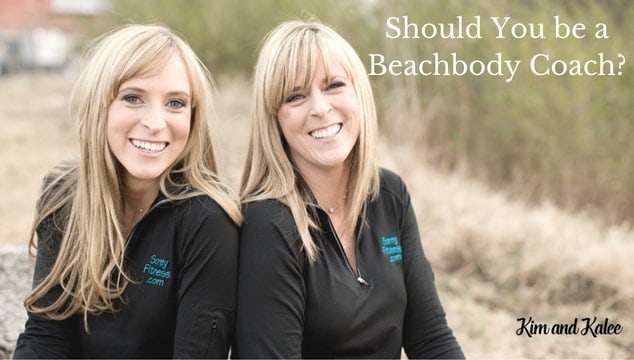 When we started P90X and TurboFire, we had no clue what a Team Beachbody coach was. We also didn't have any intention of starting our own business or joining a network marketing company.
We just knew we were passionate about being healthy, and we loved how Beachbody broke everything down in their programs. It was so convenient to have a workout calendar, all of our workouts and even a meal plan specific to the program in one place. It was so simple and clear to follow.
We're both pretty introverted so we've always worked out at home, and no other programs compared to theirs. Soon we were creating meal plans and cheering each other on to finish the week's workouts. Then, some of our friends started to notice our excitement too.
So while we're not bodybuilders or personal trainers, we thrived off helping others find REALISTIC options for their busy life. Not many people want to go extreme – they just want to feel confident and have the energy to do the things they love. That was something we had been doing for years. Plus, we love being able to offer a custom program with flexibility to someone that allows them to look and feel great.
Plus with Beachbody, every program includes state of art workouts and a killer nutrition plan we never could do on our own – so as a coach, we're basically helping people find a reason to feel motivated, confident & strong in all areas of their lives – starting with their health.
Top Beachbody Coaches
Crazily enough, we've taken this job from a part-time income to both of us becoming top Beachbody coaches earning 6-figures each year. When we first started coaching, we were broke as a joke.
2011 – 2013
I was 21 and in my senior year of college when we found the Beachbody coach opportunity. I had about $30,000 in student loans and was feeling the pressure to find a good job in just a few months. The bigger stressor was that our family was going through a bankruptcy and foreclosure.  But we saved up a little each week, and we signed up to coach in the middle of 2011.
Since then, my mom was able to quit her full-time job teaching when we hit our $800 a week mark, and within 6 months I followed suit. We became full-time Beachbody coaches by 2013.
2013-2016
We've not only reached our initial income goals and paid off all of our debt (including $30,000+ in student loans!) we've helped others get healthier, happier, and financially free. The best part is it's been a lot of fun.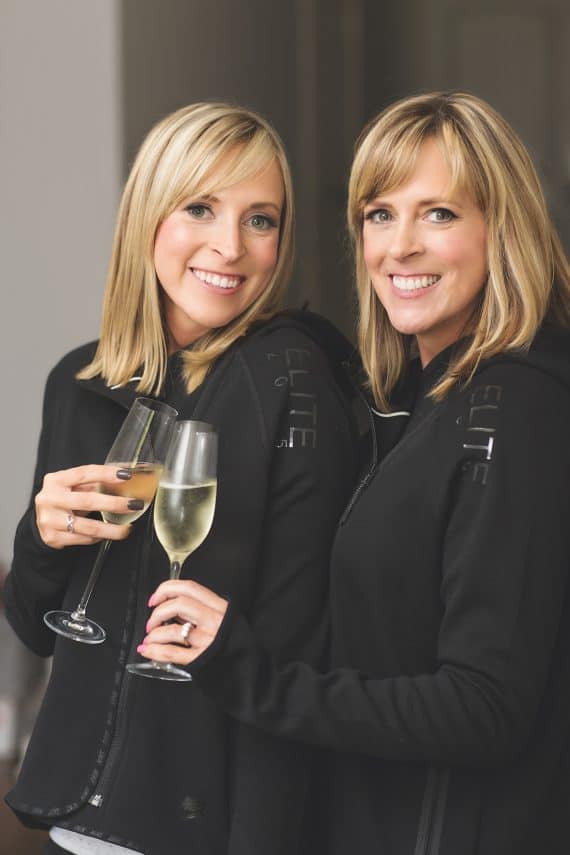 We are considered 2X Elite Team Beachbody Coaches which means we have helped our team of coaches hit their own goals and grow a business of their own.
Being a full-time Beachbody coach, we focus on making and building new friendships, encouraging others, and making sure we're sticking to our own health and fitness goals each day. We run a monthly challenge group to keep ourselves and our clients on track. We also provide training to help any coach on our team hit their own financial goals.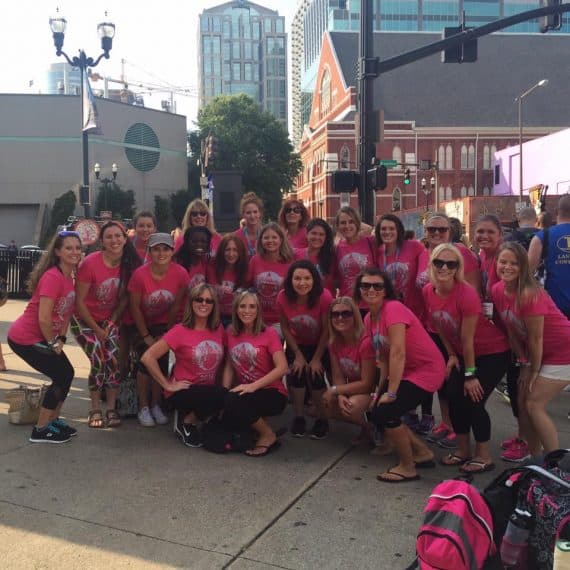 Why Should You Join Our Team?
Above are just a few of us in Nashville having some fun!!
We work as a team and family to create a strong culture to help empower each other and hit our goals. It is so much fun to get to work with like-minded people every single day.
If you decide to join Sweat Nation, you'll have us as your mentors. Since we've coached for several years and have successful coaches on our team, you're going to receive the latest and best training.
Our Basic Training
3 Week New Coach Internship with Daily Support & Q/A
Advanced Training Opportunities
Co-hosting Opportunities
Year-round incentives & support
Full Training Website with Additional Resources
Access to Our Daily & Monthly Calendar
Weekly Team Calls with Guest Speakers + Recordings
Our team has also achieved so much in the past 5 years! We're in the top 1% of the company and are an Elite Team!
Beachbody Coach Review
When we started looking into this, we looked up Beachbody coach reviews just like you! Since 2013, we've been able to attend 3 big Beachbody events every year (2 of which are always invite-only). It's been so much fun! We've also helped over 5,000 people get started in their health journey and over a thousand people start as an Independent Beachbody coach.
We've been also been able to meet the CEO of the company, top trainers, and more.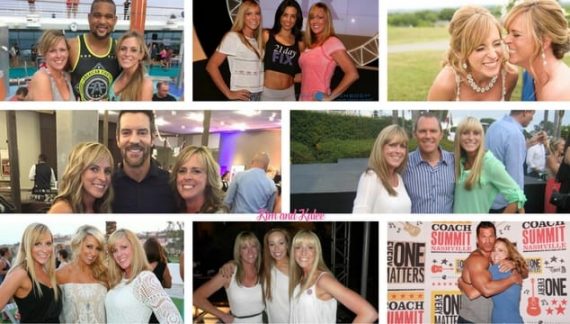 Beachbody Coaching Opportunity
You may be asking "why become a Beachbody coach?" which is totally normal. We know you are busy enough already, but maybe you are drawn to this opportunity like we were.
Below we'll outline the Beachbody coach opportunity and answer some of the top questions we get asked to help you see if it's a good fit for you. For a simple guideline, though – we recommend having at least an hour a day to commit to coaching if you'd like for it to be a significant income. Just like any job or business – it will take work. It's not a get rich quick kind of thing. No secret sauce. If you'd like to learn more on the income side of coaching check out this post.
When we first started, we broke up that hour into 15-minute chunks, and our training is also always online and in bite-size lessons so you can customize them for your schedule.
Beachbody Coach FAQ
1. Does Becoming a Beachbody Coach Cost Anything?
You can become a Beachbody coach for free with a Challenge Pack. The Challenge Packs include a workout of your choice, 30 days of Shakeology, and a 30-day club membership which includes Beachbody on Demand – Beachbody's streaming service.
If you decide to sign up without a Challenge Pack, it's $39.95.
Both sign-up options include access to an online office that we use daily with training and tracking systems, 3 websites for people to order from you, and access to all of Sweat Nation's training.
Is there any other Beachbody Coach Fees?
It's $15.95 to maintain you Beachbody coach membership, and that's usually covered from one sale.
Beachbody Coach Military Discount
You can sign up to coach for free if you or your spouse is either active or retired military. You basically can coach purely for the discount without paying any sign-up or monthly fee.
2. Do I get free products or a discount?
Yes! You get 25% off any of your personal orders. If you are already drinking Shakeology every day, you will save approximately $30 every month on it just with your discount! That's $360 a year or about $170 after the monthly coaching fee.
3. Can I join just for the Beachbody coach Shakeology discount?
Yes! If you are drinking Shakeology every month, it makes complete sense to sign up for the discount. The same goes if you are using the other supplements or ordering products frequently.
4. Is becoming a Beachbody coach worth it?
Everyone will have a different reason WHY they sign up. For us, we signed up because we wanted to help people, find a job we loved, and get out of debt.
Beachbody was the perfect company for us because we loved the products. It also helped that Beachbody was a well-known, reputable company. Their workouts and supplements are always in demand, and people are always wanting to improve their health.
We also loved that Beachbody wasn't focused on recruiting a ton of people or high-pressure sales. We really want to have coaches that are passionate and excited to help people versus thousands of people that just want to make a quick buck.
Another perk is that you don't have to stock any products or host parties (unless you want to). We were also able to grow our business completely online, and we can teach you how as well through our continual training.
You can also read more about our Beachbody Coach Income here.
5. How do I find my first clients and coaches?
We walk you through step-by-step how we grew our business. If you decide to join our team of coaches we provide you with a daily email lesson or a Coach Basics Bootcamp to help you get started. We provide examples, how-to videos, and everything you need to be successful.
I honestly know if two shy girls can do it, anyone can! Plus we will be there to help support you if you decide it's a good fit.
6. What if I try it and don't like it?
It's super easy to cancel, and we'll still be your coaches for any health or fitness questions you have. It's also free to cancel.
7. You can also become a Team Beachbody coach in Canada now!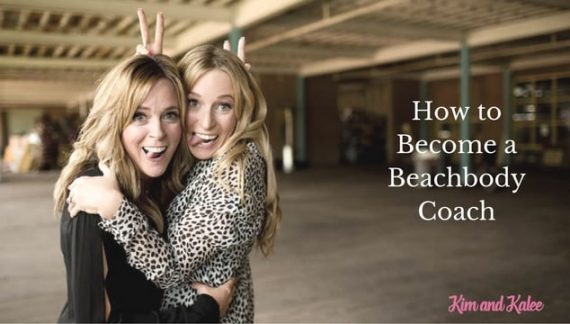 How to Become a Beachbody Coach
Becoming a Beachbody coach is easy. You don't have to be at your goal weight yet, be a personal trainer, or anything like that. The most successful coaches are just passionate about the products and helping people.
You can also a Beachbody coach just for the discount! The sign-up process is the same – you'll want to use the Coach Application here or sign up to be a Beachbody coach here.
We show you how to be a Beachbody coach and what we do on a daily and monthly basis.
Do you have questions on how to become a Beachbody coach? Email us at thegirls@soreyfitness.com or better yet – fill out the Beachbody Coach Application here. We'll be able to help with any questions you have there too.
Is it Time for You to Become a Team Beachbody Coach?
Your next step is either to reach out to us personally using the Beachbody Coach Application form so we can chat about your questions and goals, or you can skip that step altogether and sign up now.
You'll just want to make sure it says Kalee Dillard is your coach. If it doesn't, you can look me up by the Coach ID 1001548.
Did this Beachbody coaching review help you?
If you're still thinking it over, we put together a quick video breaking down what we do and how we make a living here. If you have any questions, just let us know on the application below. Can't wait to talk to you soon!
-Kim and Kalee
You'll hear from us in less than 24 hours.
Beachbody does not guarantee any level of success or income from the Team Beachbody Coach Opportunity. Each Coach's income depends on his or her own efforts, diligence, and skill.

The Statement of Independent Coach Earnings can be found at http://www.beachbodycoach.com/uploads/fckeditor/mdbody/File/downloads/statement_of_independent_coach_earnings.pdf
Copying any part of this post is a violation of intellectual property.