Did you know you don't have to skip all of your favorite foods to reach your goals? You can literally lose 10 pounds in 2 weeks through a healthy diet.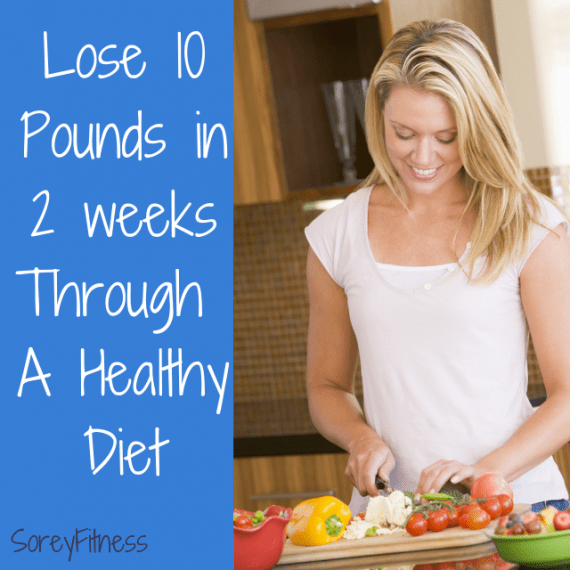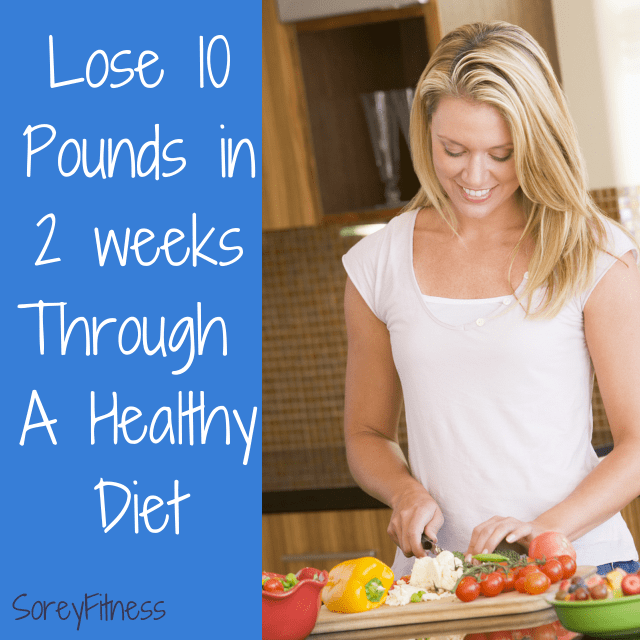 Lose 10 Pounds in 2 Weeks Through A Healthy Diet
Below you'll find our best tips along with some of our favorite products who we are affiliates for. Everything is our own honest opinion.
1. Stop focusing on everything you should eliminate from your diet and find foods and recipes you're excited to try.
When you are starting a new diet, focus on what you can add to a healthy diet that will make you feel healthier and happier. Eliminating implies negativity whereas adding implies positivity. Focus on favorite healthy foods and trying new recipes. Then, you'll set yourself to have fun and enjoying your foods instead of always feeling hungry.
2. Create a Plan Every Week.
The whole "failing to plan is planning to fail" cliche is so true. If I don't use one of my weekly meal plans or create a new one, I find myself searching the pantry for something by day 3 or 4. I have several meal plans you can choose from on the blog as well.
If you would like even more meal ideas, check out Amazon (affiliate links) for Oxygen magazine, Eating Clean magazine, Well Fed. Both are really great resources for new recipes and meal planning. I also love to use Pinterest especially for Whole 30 or Paleo meal plans.
3. Take Steps to be More Active.
There are a few great workouts that are 30 minutes or less now that burn just as many calories as the traditional hour-long workouts! T25, P90X3, and the 21 Day Fix all use interval training to help you get the most out of every workout, and they also include a variety of cardio, strength, and flexibility.

If you don't have time for a workout yet, you can always create a short 3-5 minute interval workout for yourself. An example would be doing a minute each of jumping jacks, abs, and push ups; add it into your morning schedule or as you watch television tonight. Every small step to being active will help you lose those 10 pounds in 2 weeks! (
Check out 9 Ways to Whittle Your Waist At a Desk Job
)
4. Be specific with your goals.
By setting a goal with specifics, like "I will lose 10 pounds in 2 weeks through a healthy diet and being more active on a daily basis," helps your brain stay focused on what you want to achieve.
During the 21 Day Fix, I knew exactly what I wanted to lose and look like at the end of the program. Every day during every workout or craving, I focused on my goal and reminded myself I could do this for X amount of days. After those X amount of days were up, I had to set another specific goal with a deadline to make sure I kept pushing forward instead of reverting back to bad habits though. Always know where you are trying to go, and you will get there.
5. Team up with someone else.
My accountability group has really changed how I exercise and eat. I personally like the online group with people with the same goals and challenges I have. For me, telling a friend or boyfriend worried me because I was just spitting out a goal that may or may not was something they would understand as much as someone with the same goal.
While someone can lose 10 pounds in 2 weeks, don't be discouraged if you lose 1-2lbs. This is a great pace especially if you've already been eating well and working out. On average, 1 to 2 lb weight loss is a great pace to lose weight and keep it off.
It is nice to have a jump start though, and if you are making small, consistent changes in your habits — you could lose 10 pounds in 2 weeks. I lost about 10 pounds during the 21 Day Fix in October within the first 2 weeks. I was eating healthy, not depriving myself, and only working out for 30 minutes a day.
One Thing Not to do to Lose 10 Pounds in 2 Weeks
You shouldn't ever do a starvation or crash diet or a liquid cleanses lasting over 3 days. Your body goes into starvation mode if you don't get enough calories. Starvation mode sounds like you would lose weight but in a very unhealthy way. The opposite is true though.
When your body enters starvation mode, it holds onto all of its' fat cells because it doesn't know when to expect food again. It also slows your metabolism down. On top of that, it can break down your muscle for energy.
I do use a 3-day Refresh about twice a year, but you are eating all day long. I actually feel like I eat more on that particular cleanse than I normally would. It's a great choice before a big event!
Do you follow a healthy diet?
If this post helped you, will you please consider sharing it to Pinterest?