Everyone is talking about the benefits of collagen, but does it work? After some research, I decided to try Vital Proteins Pasture Raised Grass Fed Collagen Peptides. From there, the company sent me a few samples of Vital Proteins Collagen Peptides, their marine collagen, and Beauty Greens. There are affiliate links in this post to help support our blog – all research and opinions are our own.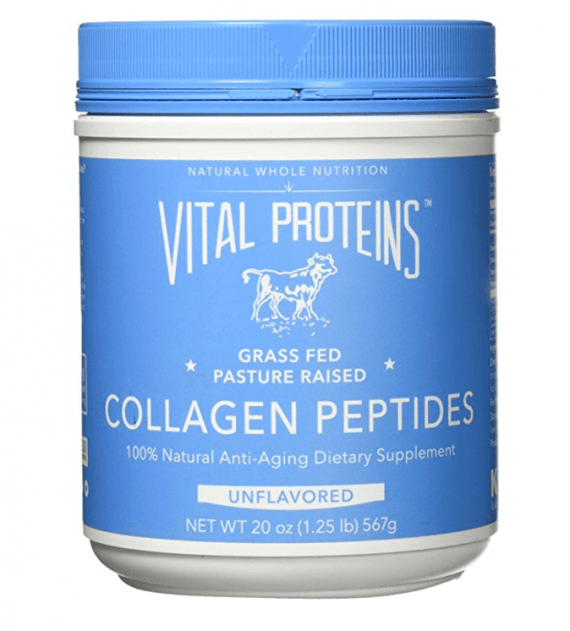 As we age, our body begins to lose collagen. Basically, this stinks because collagen is considered the glue that holds everything together and keeps us looking and feeling younger. We can add in collagen-rich foods to our diet like these pasture raised grass fed collagen peptides or organic bone broth.
Vital Proteins Collagen Peptides Overview
Grass-fed and pasture-raised bovine hides
highly bio-available (meaning it gets absorbed by the body easier)
soluble in cold or hot liquids
odorless and flavorless
Whole 30 approved
helps with a balanced diet and weight management
gluten, dairy, and preservative free
Non-GMO
35 calories; 9 grams of protein; 10 grams collagen
I also looked at the Amino Acid Profile of the Vital Proteins Pasture Raised Grass Fed Collagen Peptides, and the milligrams of each are higher than what you'd get from their marine collagen.
Collagen Benefits
I started with organic bone broth last year for collagen, but I needed some variety in there. Both bone broth and collagen peptides help improve:
hair
nails
skin – helps with preventing aging
sleeping habits
tendons, cartilage, and joints
reduces inflammation
overall bone and digestive health
Consuming Vital Proteins Pasture Raised Grass Fed Collagen Peptides
With the bone broth, I warmed it in the microwave 30 minutes before my meal. With these peptides, you can mix them into any drink because they're tasteless! I like mine best with hot chocolate for a treat. You want to do 1-2 scoops per day.
You can mix it into several things, including:
water
juice
tea
almond milk
smoothies
oatmeals, soups or dressings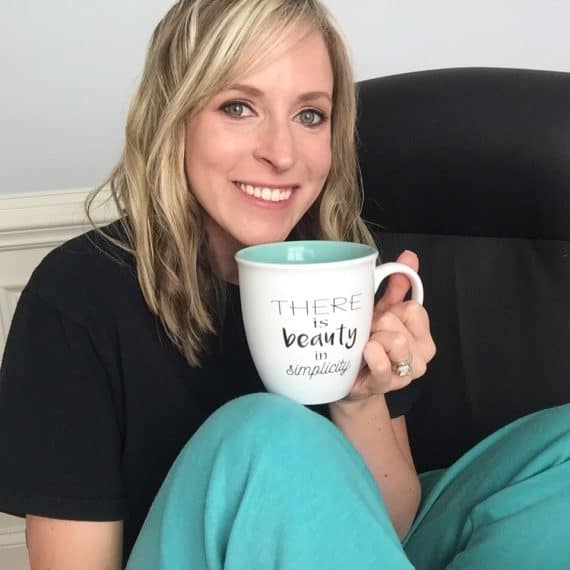 Final Thoughts on Vital Proteins Collagen Peptides
Loved it because…
the price was cheaper than organic bone broth.
it packs a protein punch along with collagen.
it's flavorless and odorless so it goes in anything easily.

Results
After 60 days, my mom and I sat down and looked at what collagen did or didn't do.
My goal using it was to help my hair, skin, and nails.
I  had just taken off a set of fake nails when I started. It took time, but I do think the new nail beds are stronger than ever before. My hair is about the same, but it was pretty strong to start with.
After 2 months, I can see my skin is staying more hydrated, and the crepe area around my under eyes looks fuller. Even the facialist I see saw a difference in my skin. I also think my lips are staying more hydrated.
I will definitely stick with the collagen peptides because it's so easy to add in, and I really do feel like it's made a noticeable difference!
My mom wanted to see the same results, but she also has problems with her knee.
She has seen some improvement in her joint and knee pain. Is it a cure-all? No. But she has been able to cut back on how much Tylenol she takes for it.
Have you tried a collagen supplement or bone broth before? What did you think?
**These statements have not been evaluated by the Food and Drug Administration. This product is not intended to diagnose, treat, cure, or prevent any disease.