Sometimes the challenge is not about learning about nutrition or fitness programs but how to incorporate them into our busy lives. This section of the site is the most extensive because it is the place where you will find answers to all of your health questions. We also hope it will create a few new success stories!
Motivational Series: Ultimate Guide to Achieve Your Goals – Achieve the life you always wanted with these simple tips!!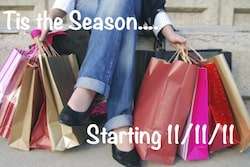 Tis the Season Series – The holidays can create a strain on your workout and diet schedule. This holiday series is designed to help you through each nutrition and fitness challenge of the season with a positive attitude.
Humorous Hump Day Series– Wednesday's are always when the weekends catch up with me. This series is designed to help you smile–and laughing burns calories!
Daily Tips – PMS, muscle soreness, sleep schedules, time crunches, and so much more have an effect on your diet, workout, and life. Why not make it a little easier?
Healthy Product Reviews — If you've ever wondered if something health and fitness related was for real or a gimmick, this is the section for you!
Eating Clean & Working Out
**note: meal plans are under the nutrition tab**
Growing Up on Fitness
My Passion for A Healthy Lifestyle
Fitness Queen Challenge
A Real Fitness Queen
Awards & Connections