Cecilia, Shelby, Jake, and I went to Alabama this weekend and were shopping around the small boutiques on the square. They had "perfect booty" type jeans. They were softer than normal jeans, but they looked like they would leave a terrible muffin top even on someone thin.
Cecilia puts a bad booty, muffin top, or just extra fat poking out as looking like a "busted can of biscuits."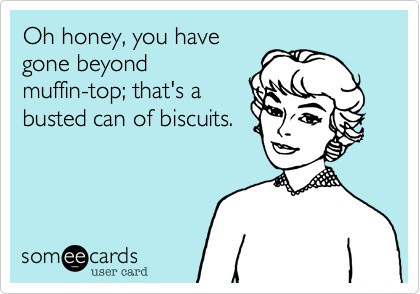 Then, we went out to eat with some friends, and one lady had on her first pair of Spanx. If you've never worn a Spanx, I compare it to wearing a Chinese finger trap around your thick spots. The more you move, the tighter it gets, and don't expect to go to the bathroom easily.
About 10 bites in, she said…
my heart says yes, but my Spanx says no! about her loaded potato. :)
Don't get me wrong, I love Spanx if I have to wear them. They definitely work and help hold everything where it should be. With that said though, I have worn them twice in 6 years. Once for prom and one for a wedding.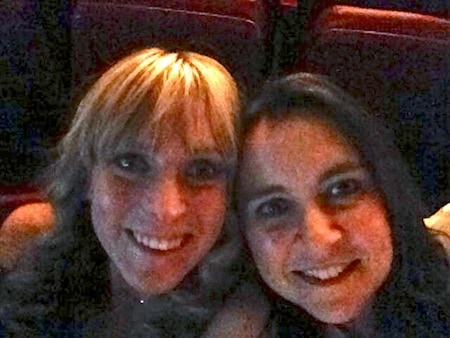 The idea of tucking and tugging things into something just sounds painful to me. Here we are smiling at a concert, Spanx free after dinner and a drink.
Now I am all about slimming workout and lounge pants if they are comfortable.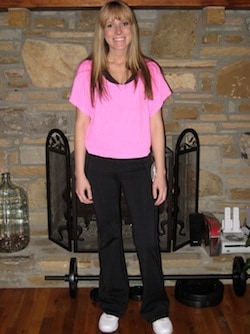 (Please ignore the white tennis shoes with black pants…eek!)
lucy activewear has "the perfect booty pant" which are flattering, comfortable, and have special seams and mesh areas (which are also covered in black material) to accent the assets.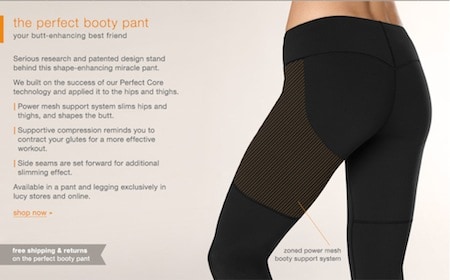 They are designed to also help you get the most out of your squats and workout too. lucy suggests the leggings will remind you to contract your glutes and help you get the most out of your workout, too.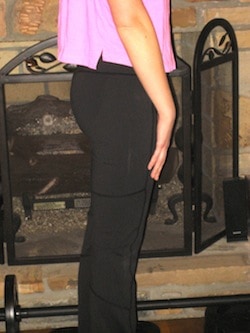 The pants also help lift and shape your butt as soon as you put them on which is a similar effect to Spanx. These are more comfortable though, and a SHELF MAKER for girls with a bigger butt or without a backside.
The pair of perfect booty pants I have are mid-raise and flare. They are great to workout in, but I also can see myself running to the store in them. They aren't as thin or soft as sweat pants, and the thicker material helps them look better than most yoga pants you see around Whole Foods.
The pair I have on were sent to me by lucy, but everything I have talked about is my own opinions.
Have you ever worn yoga or workout pants out?
Appropriate or not?