What is an Emerald Beachbody Coach? [What it Means & How to Earn It!]
This post may contain affiliate links. All opinions shared are my own. As an Amazon Associate I earn from qualifying purchases. Click to view our full disclosure.
You may see people posting on social media about becoming an Emerald Beachbody Coach. We're going to break down what it means to be an Emerald Coach and how they make an income in this post.
What Does It Mean to Be a an Emerald in Beachbody Coaching?
Emerald is the first rank in Beachbody coaching. It means you have two people that signed up to be a Beachbody Coach with you as their mentor. This is considered the first step towards building a strong business.
You may also like: Beachbody Coach Guide: Everything You Need to Know About Coaching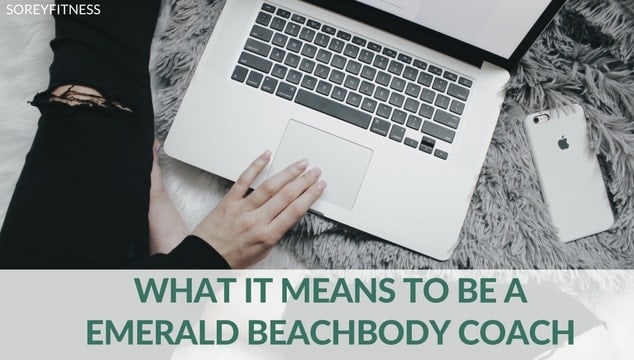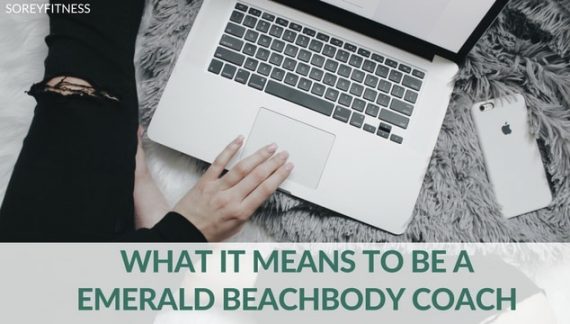 How to Become a Emerald Beachbody Coach
To become an Emerald Beachbody Coach you need to be working your business consistently and using the products. That doesn't mean you're buying a ton of stuff though. You can literally hit emerald just from customer sales and having 2 people sign up as coaches under you. Often times these people that sign up with you are your former clients that saw results and want to coach because of those results.
Requirements to Be an Emerald Beachbody Coach
To become an Emerald Beachbody Coach You Need:
50 PV
1 Active Coach on Each Leg
Let's break that down into something that really makes sense though.
50 PV
50 PV means 50 personal volume points. This can be from a personal order you place or an order someone places through your website. Think of it as "personally bought or personally sold." Points are about the equivalent of $1 and reset every 5 weeks.
So if your friend is an Emerald, they have at least their personal order or some clients ordering from them consistently.
1 Active Coach on Each Leg
This means that you (or your friend) has had someone sign up to coach with them as their mentor. That person has also either bought or sold something for 50 PV. They have to have 2 of these to hit Emerald.
It looks like this picture.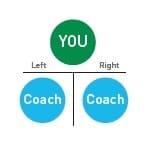 Does an Inactive Coach Still Get You to Emerald?
No, an inactive coach is someone that doesn't have their 50 PV. So if a coach doesn't personally sell or personally buy anything for 5 weeks, they will go inactive. This means the Emerald Beachbody coach will drop rank unless they still have a person on each leg that signed up with them and that is active.
How Much Does an Emerald Beachbody Coach Make?
It really depends on the coach. Since every coach's income depends on his or her own efforts, diligence, and skill, the amount they make can vary a lot!
Coaches make money through 25% commission on orders and team cycle bonus. (Learn more about How Beachbody Coaches Make Money).
So an Emerald coach with a lot of sells can make a lot more than another Emerald with no sells.
Also, the Emerald Beachbody Coach that has 2 coaches really working their business will typically make a higher team cycle bonus compared to someone that just signs up a family member to hit that first rank.
You may also like:Beachbody Coach Income: How Your Friends Are Making Money
Are you considering becoming a Beachbody Coach?
We're an Elite team, and we'd love to help you get started! The best way to get in touch with us is using the form below.
Note: If you're already officially a coach yourself, you won't be able to switch coaches.

Beachbody does not guarantee any level of success or income from the TeamBeachbody Coach Opportunity. Each Coach's income depends on his or her own efforts, diligence, and skill.