My Week 2 Review of 21 Day Fix Extreme
This post may contain affiliate links. All opinions shared are my own. As an Amazon Associate I earn from qualifying purchases. Click to view our full disclosure.
I finished week 2, and I wanted to also answer a few 21 Day Fix Extreme FAQs.
I apologize that this post is coming out a little late. We actually had snow in Tennessee during Week 2, and I just noticed I never published my week 2 notes!! View My Week 1 Review – but I put together a guide to 21 Day Fix Extreme FAQ this week for you too!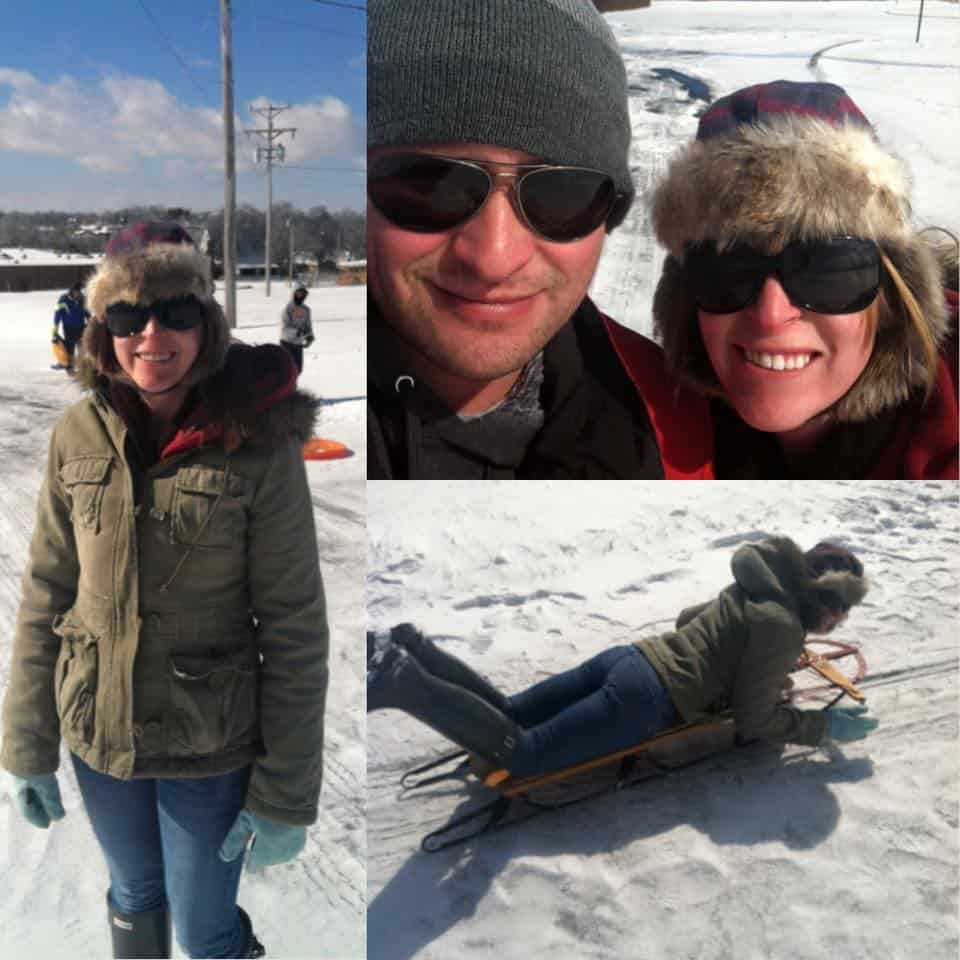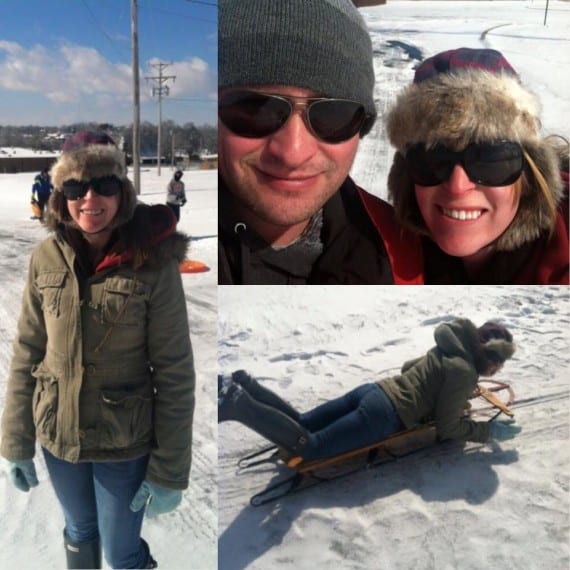 We never get snow, and I also had never had a Girl Scout Tagalong….so even though I have a list of 30 reasons not to cheat on the 21 Day Fix Extreme…I did in fact sled and then indulge with 1 serving of Tagalongs on Tuesday.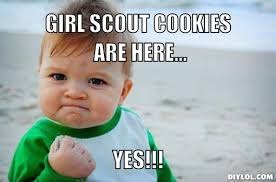 I don't know if it was really THAT good, or if it was I hadn't had a sweet in about 10 days….but either way. I did have a cheat this week, but it was in moderation, and I'm not worried about it. I just had to share my new love. :)
This fun list of 30 Reasons Not to Cheat on the 21 Day Fix Extreme came shortly after indulging though to keep it all in moderation.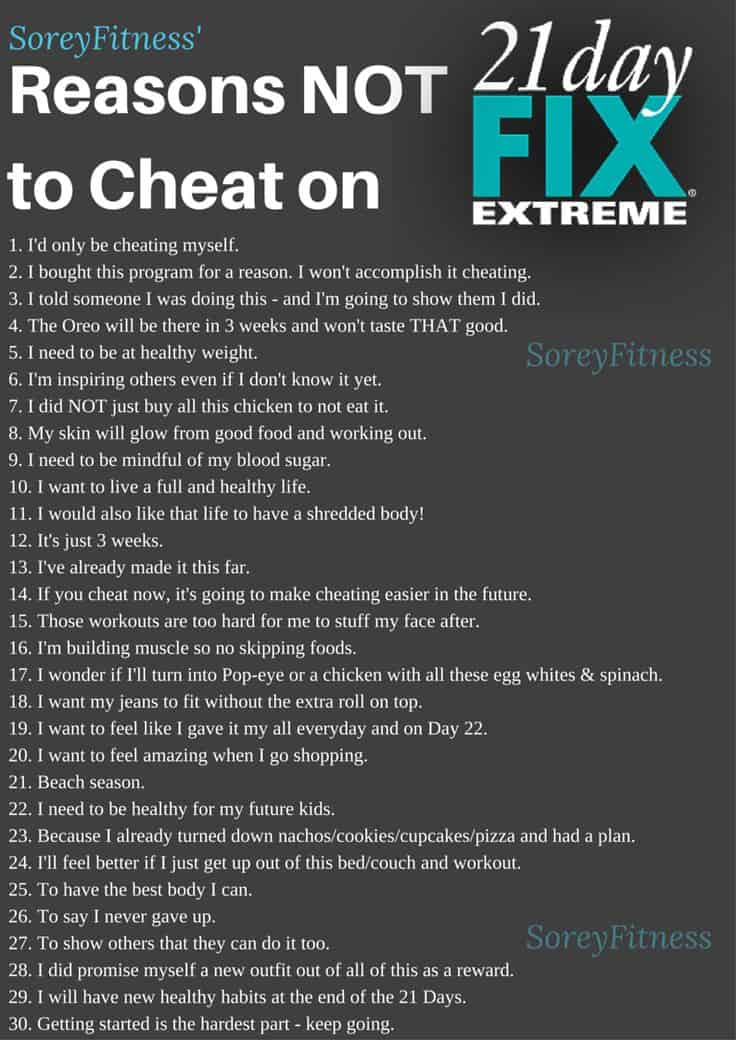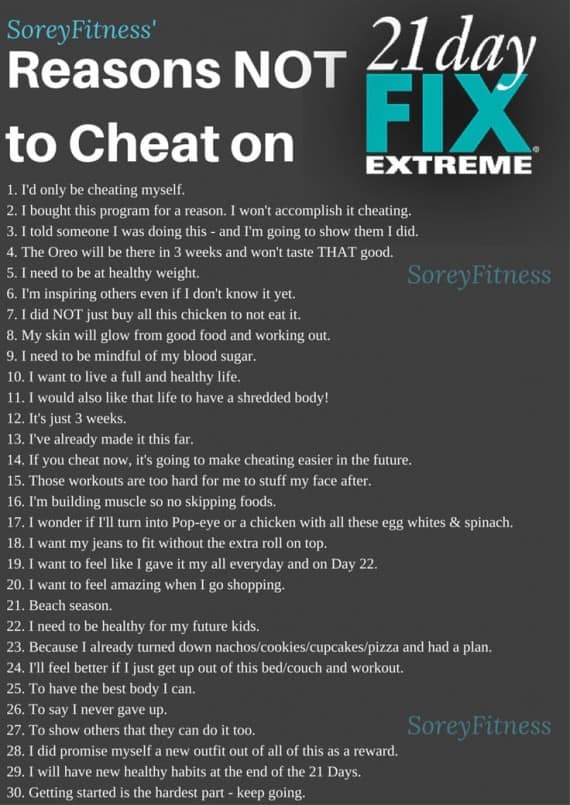 I do practice the 90/10 rule where nothing is off limits unless it's for a short period of time like this or before pictures; therefore, I don't feel bad or guitly about the cookies.
21 Day Fix Extreme Meal Plan Update
Otherwise, I did follow the Countdown to Competition meal plan this week. It was tougher this week for some reason. I don't know if I pushed harder in the workouts or if my body is still adjusting, but I was really wanting a second yellow or a purple.
I made it through the food though.
21 Day Fix Extreme Workouts
My least favorite workout is still Cardio Fix. I like it, but it kicks my butt.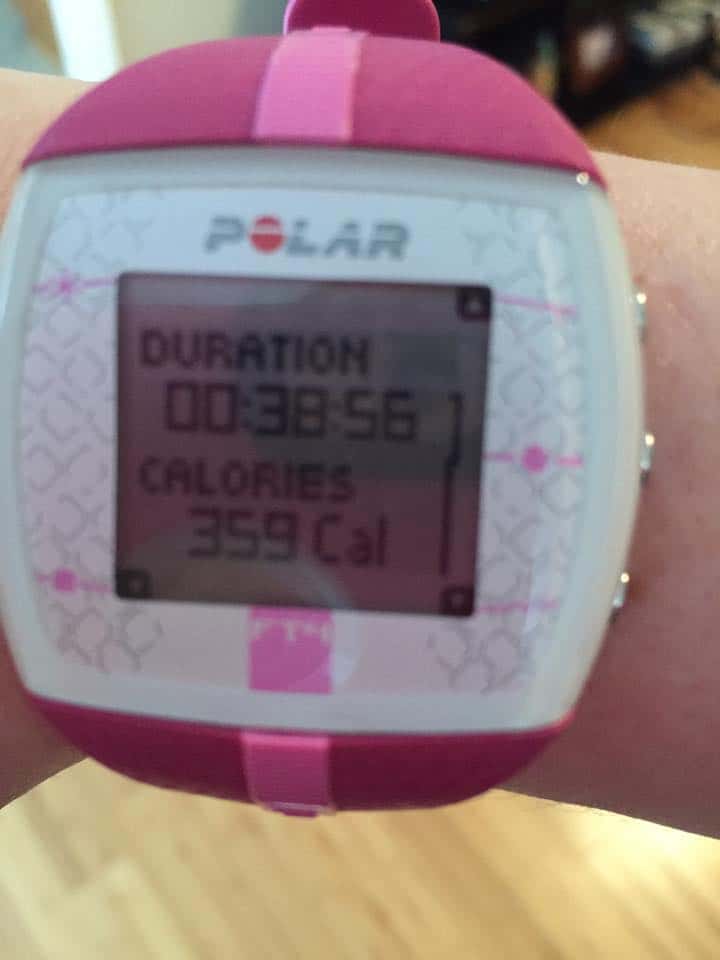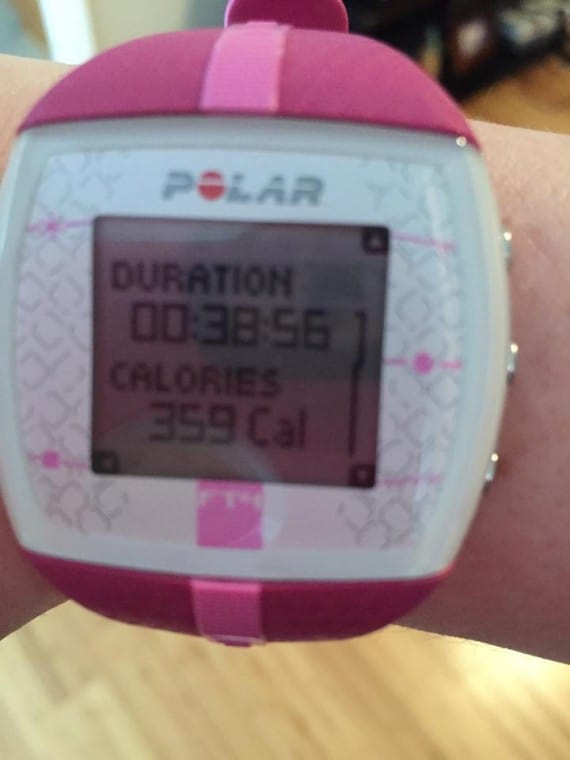 Here was my calorie burn – I gave it my all! I had to recover for about 4 minutes total(30 seconds between rounds or before the hard cardio push) my average heart rate was 163 which is good for me.
21 Day Fix Extreme FAQ

After my review of week 1, I did have a few questions asked on my Facebook – so I wanted to put together a  21 Day Fix Extreme FAQ.
Are the 21 Day Fix Extreme workouts all 30 minutes?
Yes! As you see above – I did take a few extra seconds here and there to catch my breathe, and I also did some light stretching at the end to make for 38 minutes. Each workout is between 28-31 minutes though, and they include a warm up and a cool down.
How is the 21 Day Fix Extreme modifier?
If you did the original 21 Day Fix Extreme, you probably fell in love with Kat. I know I did. Cherise is the new modifier, and she's sweet. She is able to do more of the moves completely though, and the modifications aren't as noticeable as the original. The idea is that you are really close to being ready to go Extreme when you start this program. You can modify every move still though, and Autumn and Cherise are very helpful.
Am I ready for the 21 Day Fix Extreme if I'm modifying the original?
This is a total judgement call and worth discussing with your doctor. Personally, I am weak in cardio so I modify a few moves in the original Total Body Cardio Fix and Cardio Fix. I had been working out for years before trying this program though. Click here to see the differences between the original 21 Day Fix and the 21 Day Fix Extreme
Want in our next challenge group and access to our full meal plans?
Email thegirls@soreyfitness.com and we'll make sure you get in the next group! We do a challenge the 1st and 4th Monday of each month! You can also order your 21 Day Fix Extreme Challenge Pack now to make sure you have it in time!
Order the 21 Day Fix Challenge Pack or the 21 Day Fix Extreme Kit (no Shakeology)
What other questions do you have? I'll add it to the 21 Day Fix Extreme FAQ