Free Beachbody Workouts (Try 14 Workouts – No Credit Card Required!)
This post may contain affiliate links. All opinions shared are my own. As an Amazon Associate I earn from qualifying purchases. Click to view our full disclosure.
We know it can be hard to keep your mindset on your goals. So we wanted to share 14 totally free Beachbody workouts for you to use as soon as today!
Why? Because we know exercise and eating well are two things we CAN control during this uncertain time, and it really makes us feel good.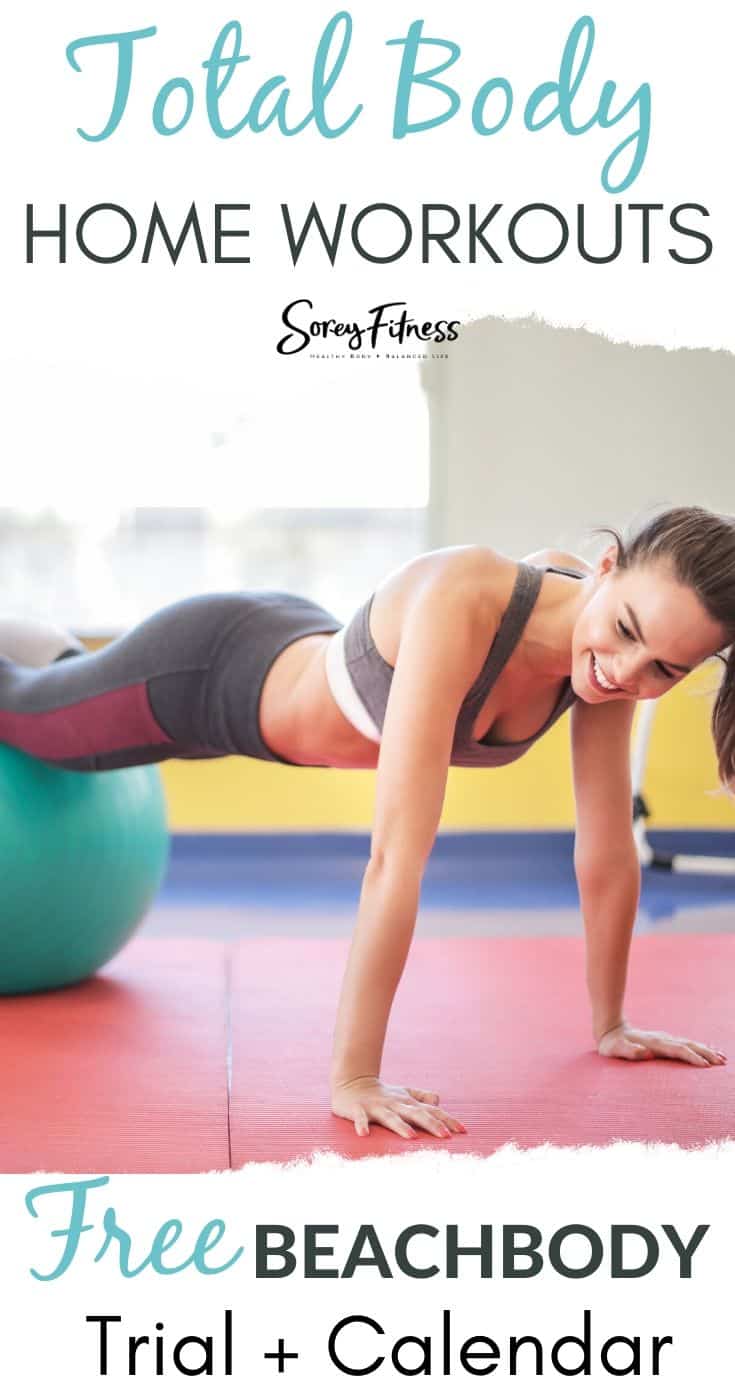 We also wanted to include a meal plan — and while you may be stocked in non-perishables at the moment, we hope it offers some fun, easy recipe ideas!
Also, you do NOT need to sign up for ANYTHING to enjoy a new workout each day either!
Our 2 Week Home Exercise Program is a mix of some of our favorite Beachbody workouts!
So not only are you going to get a great workout, you also will the opportunity to try 10 unique workout programs!
Here's a SNEAK PEEK at what to expect!
Day 1: 10 Rounds (Boxing + Lifting)

Day 2: Morning Meltdown (A Total Body Workout!)

Day 3: Barre Blend (Low Impact Barre/Ballet Moves)

Day 4: Prep for The Work (Functional Athletic training)

Day 5: The Work (Harder Functional Athletic Training 😜)

Day 6: The 21 Day Fix (A Tried & True Classic Workout)

Day 7: 21 Day Fix Extreme (Let's Kick Yesterday's Workout Up a Bit!)

Day 8: LIIFT4 (Strength Training and HIIT Moves)

Day 9: Transform 20 (A Step-Optional Workout)

Day 10: Shift Shop (Total Body Workout similar to 21 Day Fix)

Day 11-13: Clean Week (Also Similar to 21 Day Fix)
Each day you'll get a link to workout!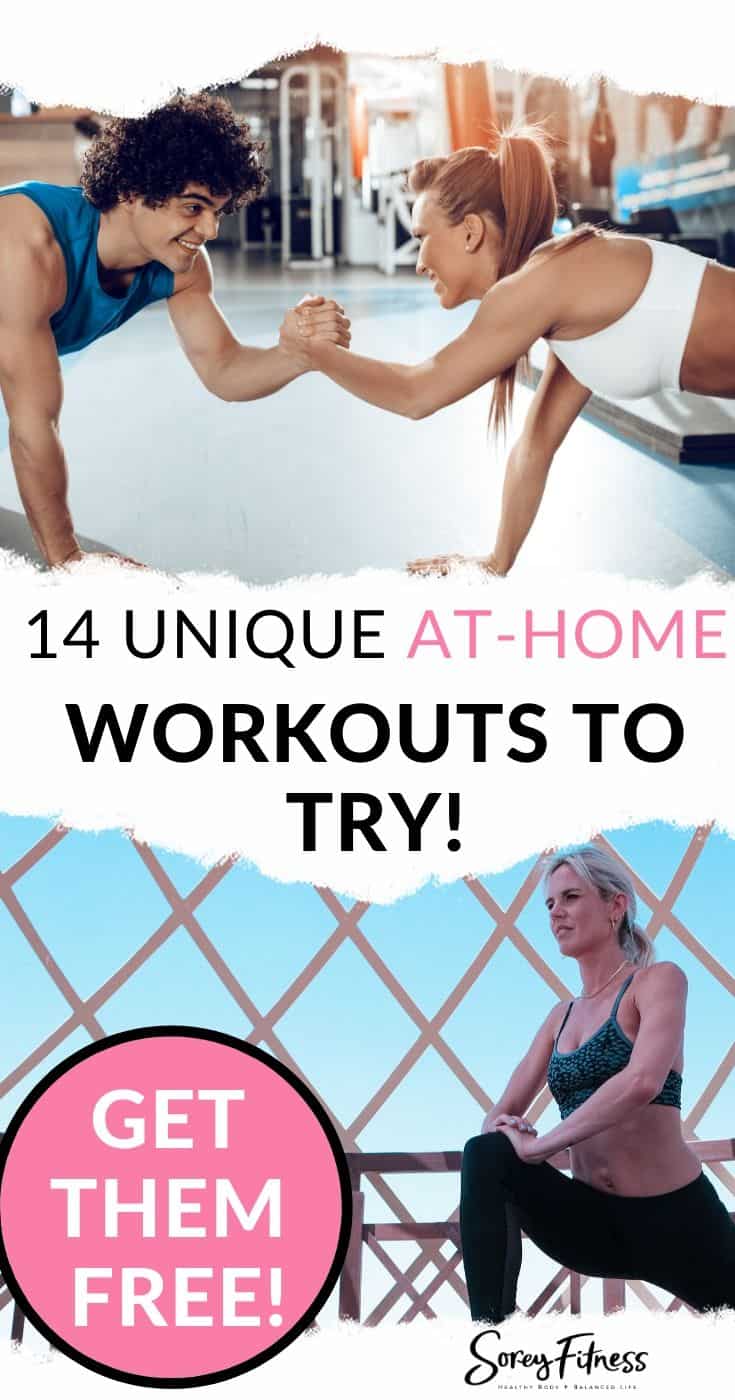 FAQs on Our Free Beachbody Workouts
1) What do you need to do the workouts?
All you need is some room and a set of dumbbells (or a child, dog, or something with weight!).
2) I NEED accountability, HELP!
We know you may love the gym atmosphere because of the motivation and accountability it offers.
We'd love to include you in our private Facebook group where we share recipes, tips & support DAILY!
Want in? Email us at thegirls@soreyfitness.com
Our group is FREE – but it does require an extra step to keep the group small and private!
3) How do the workouts work?
You'll receive a link to your workout each day. You can stream the workout from your phone, tablet, or computer.
If you have the ability share a screen, you may be able to share it to your TV or pull it up in a browser to see it on a larger screen.
4) What if I want to see it on my TV and try multiple workouts?
You can do that too! If you'd like a little more freedom in choosing your workouts & being able to stream them to your TV, you can also check out a FREE Beachbody on Demand Trial!
You'll want to choose the 3 Month Option on the Dropdown Menu & You'll see the $0.00 for 14 Day Trial pop up!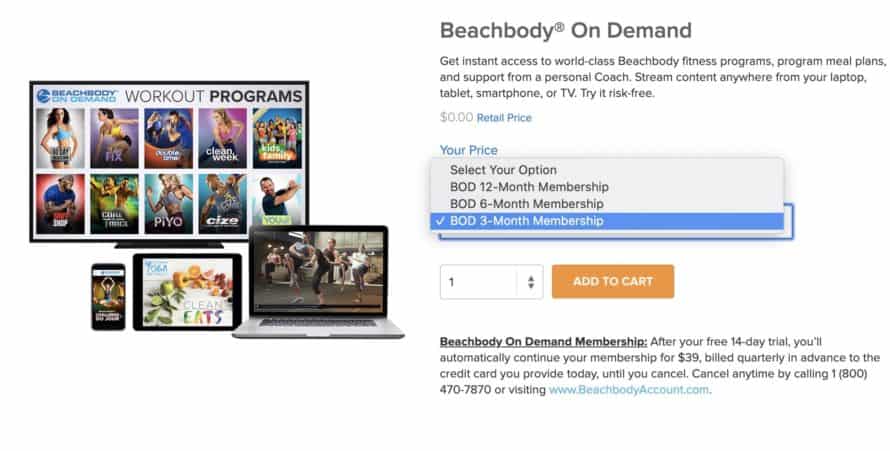 Beachbody on Demand has over 1000 workouts to pick from, and you can stream the workouts to your TV using a streaming device like a Roku, Apple TV, or Firestick.