Happy Weight vs Ideal Weight
This post may contain affiliate links. All opinions shared are my own. As an Amazon Associate I earn from qualifying purchases. Click to view our full disclosure.
My freshmen year of college I was slightly obsessed with my diet and workouts. I had Post-it's everywhere where everything I ate was recorded. I still know one Whopper Malted Candy has 9 calories in it, and I think one Reeses' Pieces has 4 calories.  I couldn't find my happy weight.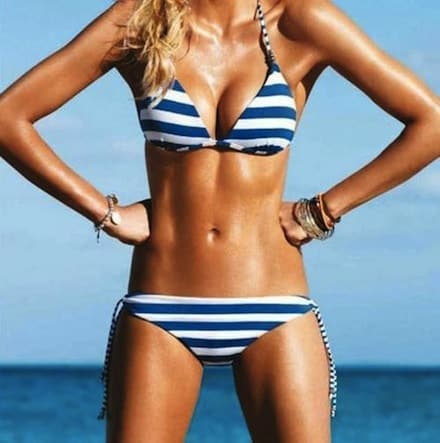 I wanted to look like this.
Since then, I have allowed myself some freedom. I still workout, eat clean and record my calories using MyFitnessPal, but I am not as strict or ashamed in my choices. I have accepted my weight ranging 3 pounds based on how hard I am working out or eating a cupcake. I consider this 3-pound range to be my "Happy Weight". I'm not as small or as buff as I could be, but overall I am happy with my body and how I live at my happy weight. I am also considered healthy at both weights. Does that make sense?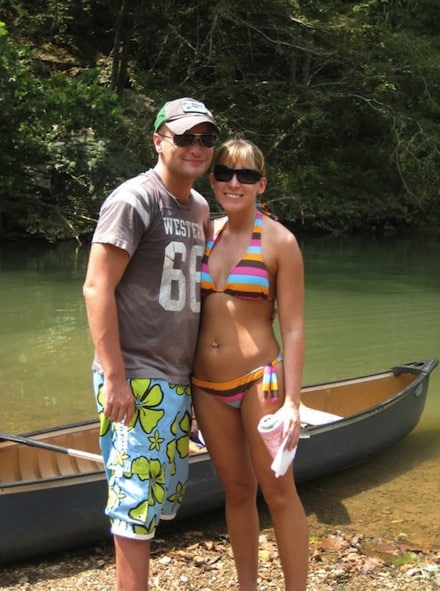 Well, now I am wondering if my mood, energy, hormones, and body would be better if I was at my ideal weight eating really clean and making it a top priority.  I plan on cleaning up my diet and lifting heavy weights for 30 days using Tosca Reno's Eat Clean Diet and a combination of the RKS' KettleBell workout with ChaLEAN Extreme.
I decided to test out the idea after reading about being "skinny fat" in Oxygen Magazine.
Women can be "skinny fat," appearing to be healthy based on weight and height alone, but possessing pockets of fat in targeted areas that puts them at higher risk for certain health conditions. 
This means that even if your BMI is considered normal, you may still be at risk for health problems than an active woman on a healthy diet.  I definitely fit into this category because whether I am eating whole grains and lean proteins or cupcakes and hamburgers I weigh the same. I can also pinch more than 1/2″ of fat on my entire body which is an indicator. I know sexy right?! So my goal this month is to banish the skinny fat and see how I do with a cleaned up diet.
Have you went to eating completely clean?
Are you skinny fat? Have you heard of it before?