Honest Review of The Best Online Yoga Classes For Beginners
This post may contain affiliate links. All opinions shared are my own. As an Amazon Associate I earn from qualifying purchases. Click to view our full disclosure.
We love doing yoga because a single class can help our strength, flexibility, stress, and balance! We know starting a practice can be intimidating though, and there are so many choices out there to pick from. So we're outlining our favorite online yoga classes for beginners to simplify the choice for you!
(updated April 2020)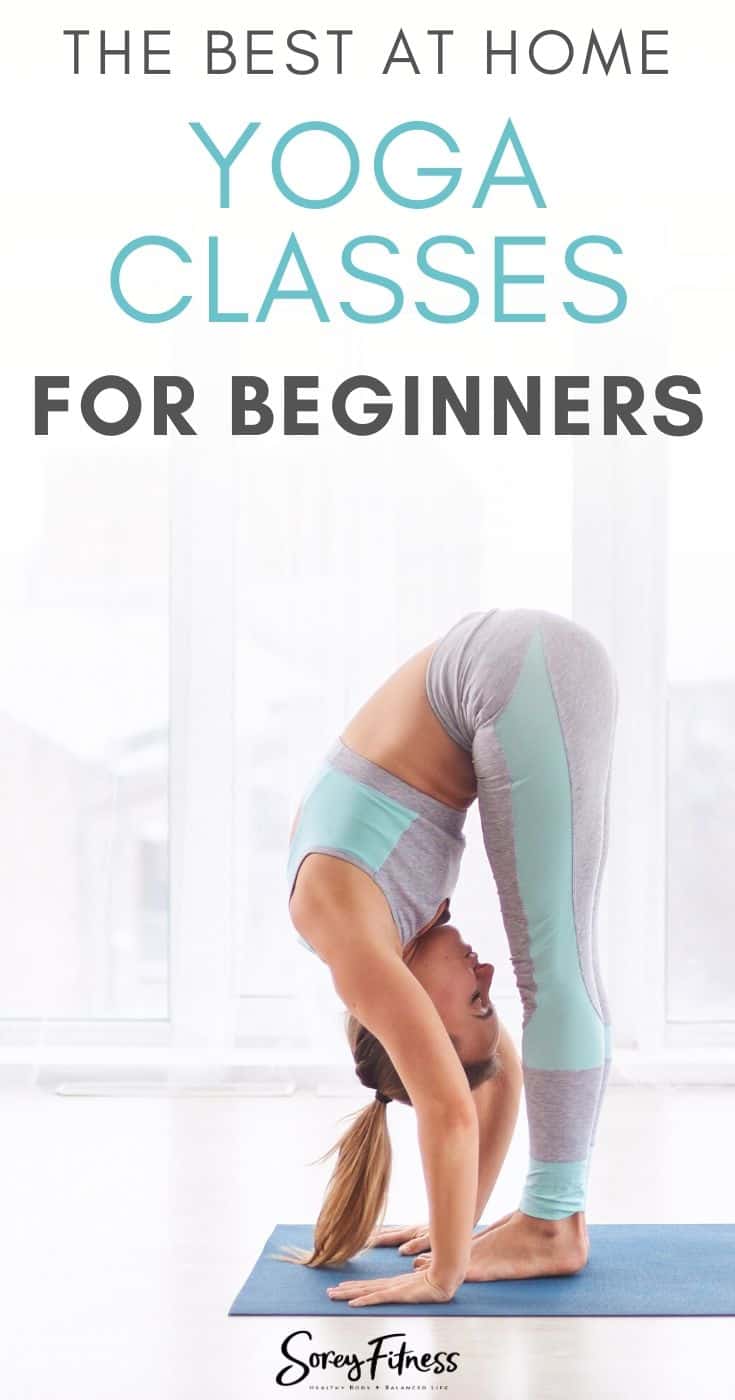 We started doing online yoga classes because every local class we tried was either too crowded, woo-woo, or too advanced for us.
We wanted to learn the fundamentals of yoga and get better before stepping into a studio, and these 3 services helped us tremendously!
So whether you want to practice Vinyasa, restorative, or Yin yoga – there is a class to help you get started.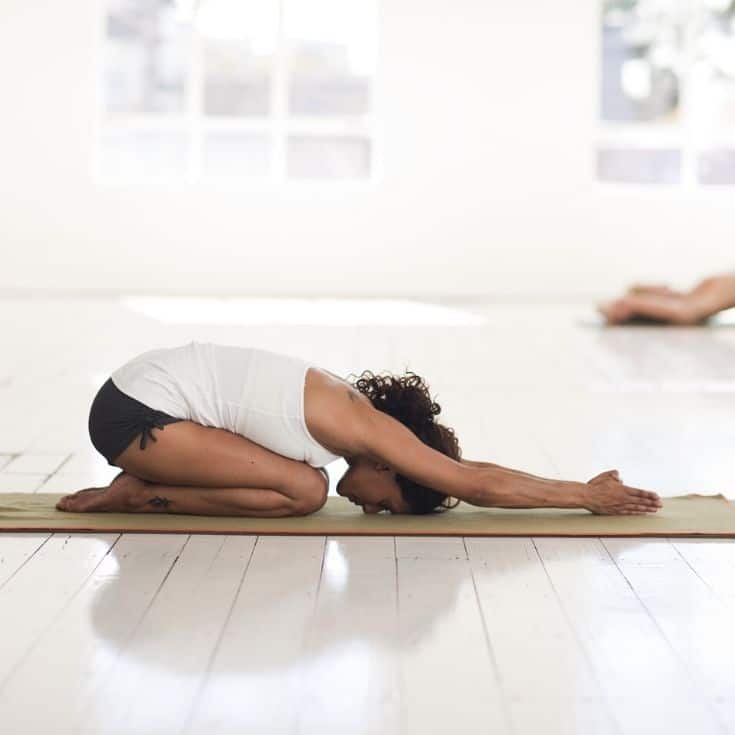 What To Look For in Online Yoga Classes
High-quality videos
Attention to the basics (breathing, core activation, etc)
Attention to proper form
Practices varying in time
We've found that having a mix of 10-60 minute classes help us stay consistent.
Part of yoga is finding your practice and routine daily. There are so many distractions and noises in the world; your online yoga class should be a time to shift your focus inward.
Even a quick 10 minute class can help you shift your mindset and energy to create better habits and establish a self-care routine.

What are the best online yoga classes?
Our favorite online yoga classes for beginners are the 3 Week Yoga Retreat classes. The 21 day practice lays the foundation for your yoga practice, as well as, teaches you the basic poses you'll use often during your different yoga classes.
Can you do yoga at home as a beginner?
If you've never done yoga before, you can start at home as a beginner with online classes or DVDs. The 3 Week Yoga Retreat focuses on postures, proper alignment, and breathing, and it also goes slow enough for beginners to keep up.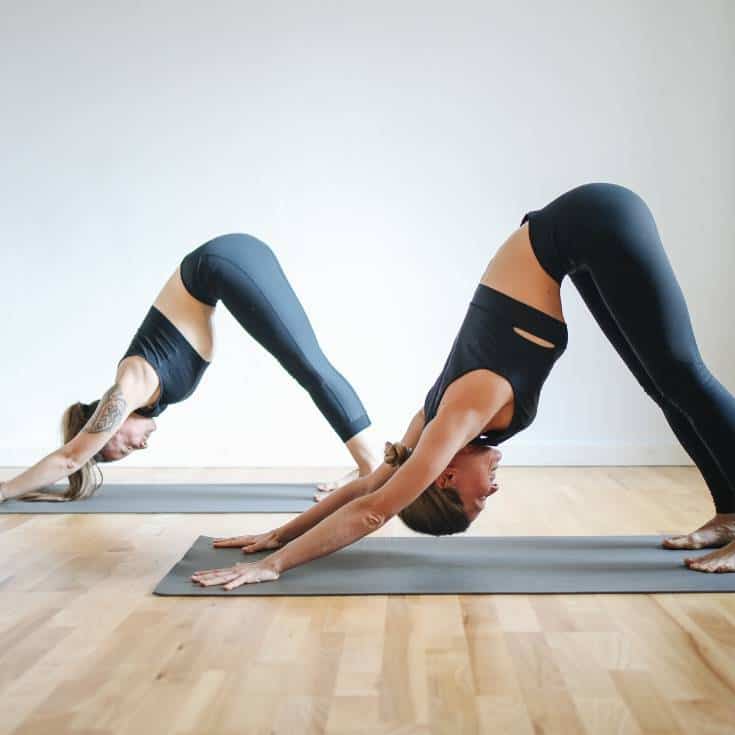 How often should a beginner do yoga?
A beginner can practice yoga everyday if he or she wants to! We recommend starting with a 10-30 minute, basic-level class a few times a week though.
Even a cumulative hour a week can offer benefits.
What happens to your body when you start doing yoga?
Yoga offers many benefits. As you start doing yoga, your body will begin to relax and your stress lowers. This is because you're incorporating mediation, breathing, and poses that help your mind calm down and focus.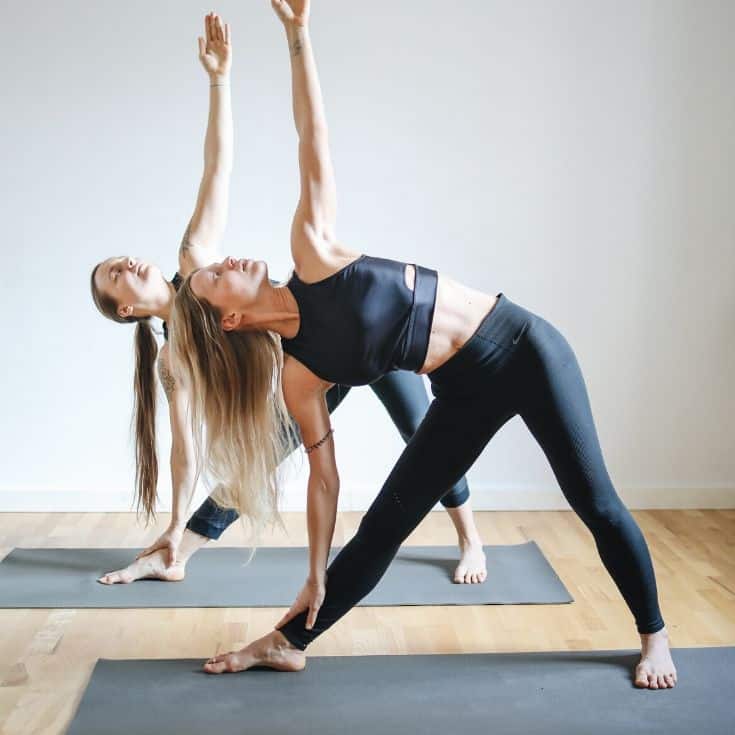 Does yoga help with weight loss?
Yes, yoga can help with weight loss because it's calorie-burning activity. Anything that burns calories can help with weight loss. With that said, the mental benefits of yoga may also add in additional weight loss benefits.
Does yoga really tone your body?
Along with weight loss, yoga can tone your body because it combines strengthening and stretching through static poses and flows.

How long does it take to see results from yoga?
You can start to feel the results of yoga in just a couple of practices, and you can start to see results within about 12 weeks. You'll want to also watch your meal prep in order to see the greatest results.

What do you need to do yoga?
You can start doing yoga just with a mat and an open mindset, but there are a couple other items you might like to have in your home studio.
Essential yoga items may include:
a yoga mat
a towel or strap (to help with flexibility and poses)
a blanket
blocks (also for flexibility and poses)
chairs (balance and support)
meditation cushions (comfort)
yoga mat cleanser
What should you wear for yoga?
You can wear your normal activewear for yoga. We like shorts, capris, leggings, or yoga pants for our lower body, and a low-impact sports bra and tank top or shirt for our upper body.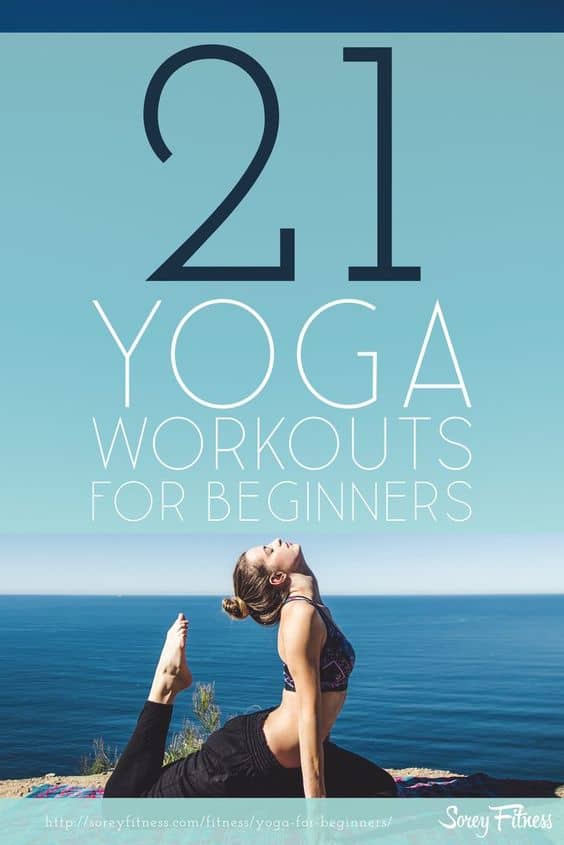 What is the easiest Yoga for Beginners?
This beginner yoga class teaches you how to do basic yoga moves and provides a new focus each day. It also helps you create a strong foundation and find a love for the practice.
Each week progresses into new workouts, and you also get a new workout Monday-Friday!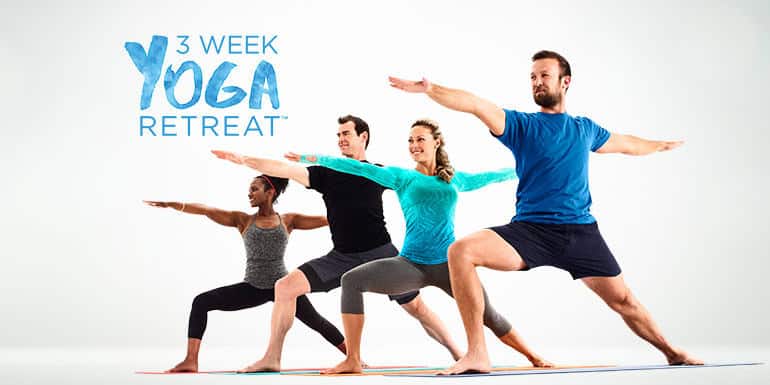 Favorite Online Yoga Classes for Beginners
The 3 Week Yoga retreat includes 30 minute routines that teach you the basics of yoga. Each week the classes get a little more challenging.
The classes are shot in a white studio and look very similar to the picture above.
Each workout has a trainer leading the practice along with 2 other "students" who show modifications.
There are also 4 different instructors in the program. Our favorite out of the 4 is Yvtas Baskauskas. He teaches in week 1.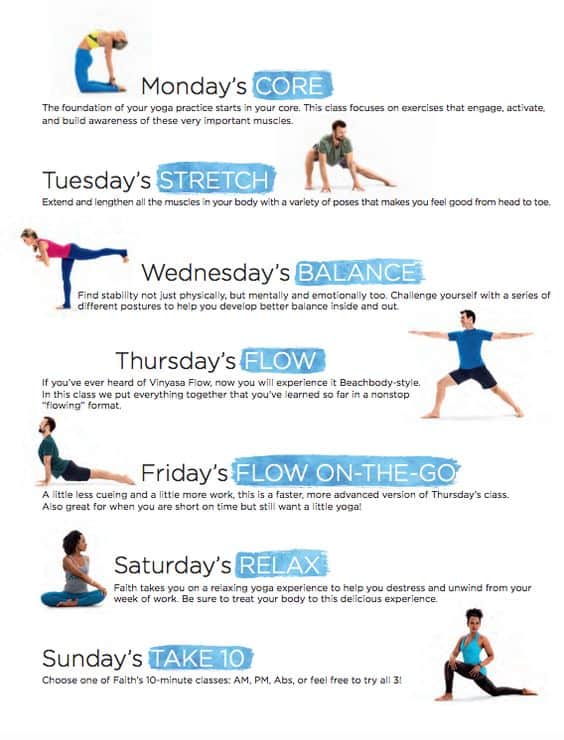 Each week includes a class focused on:
Core Strengthening
Stretching
Balance
Flow or Vinyasa yoga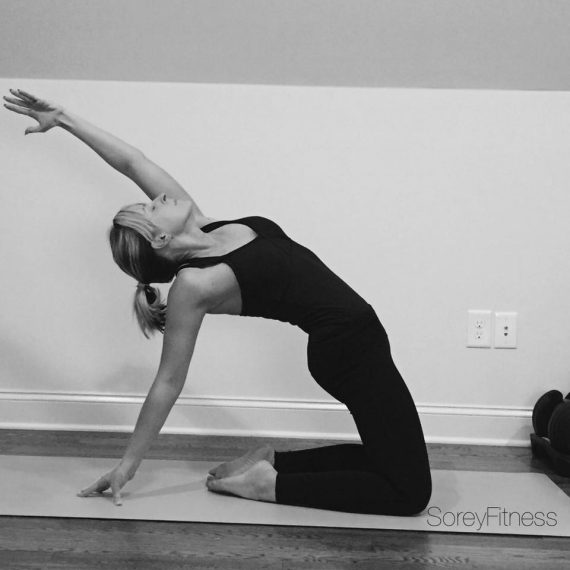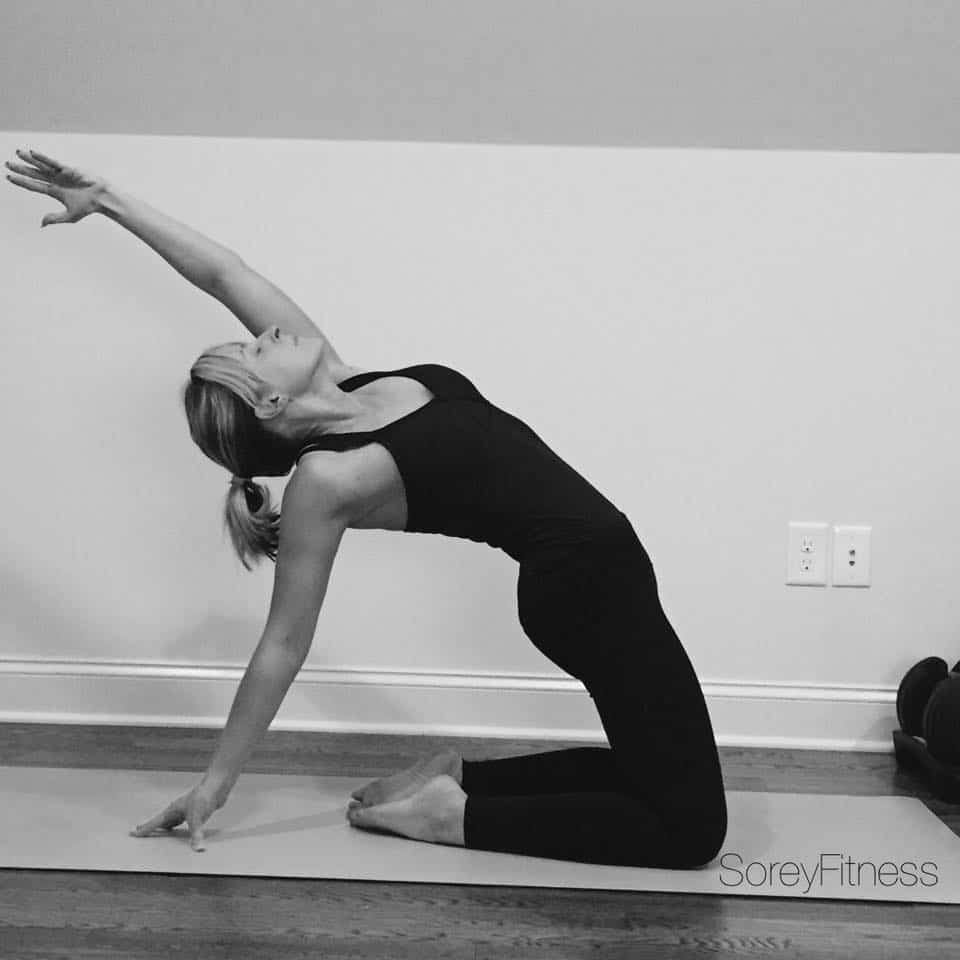 Yoga Poses I Learned From the Retreat
Mountain Pose
Downward Dog
Warrior
Tree
Triangle
Seated Twist
Kneeling Rockstar (seen in the picture above)
Cobra
Upward Dog
Downward Dog Split
Pigeon
Warrior 1, 2, and 3
Child's Pose (of course!)
Why we love it:
It's so simple to follow
10-30 minute routines
designed specifically for beginners
allows you to grow in your practice each week
also includes a full meal plan!
The online yoga classes started as a streaming service, but they are also now available on DVD.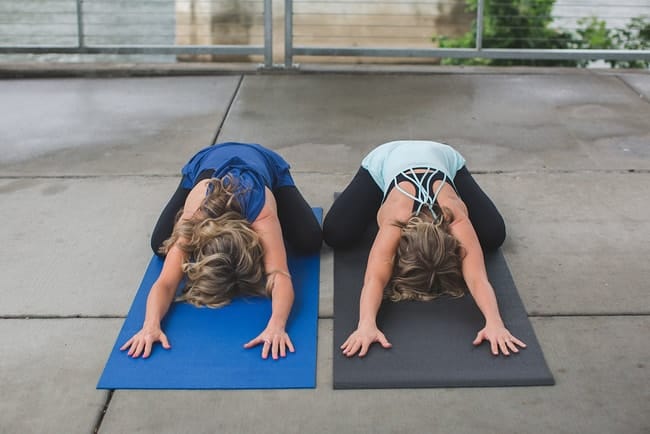 Beachbody Yoga Studio
Our next step in our yoga classes was the Beachbody Yoga Studio. It was included with our membership since we chose to stream the 3 Week Yoga Retreat.
The yoga studio includes different classes ranging from beginner to advanced level.
Many of the routines are taught in the same white studio by the same instructors as the Retreat; however, there is more variety offered.
Online yoga classes include:
Flow
Core
Restorative
Cardio & Flow
Sculpt
Pre- and Postnatal Yoga
Meditation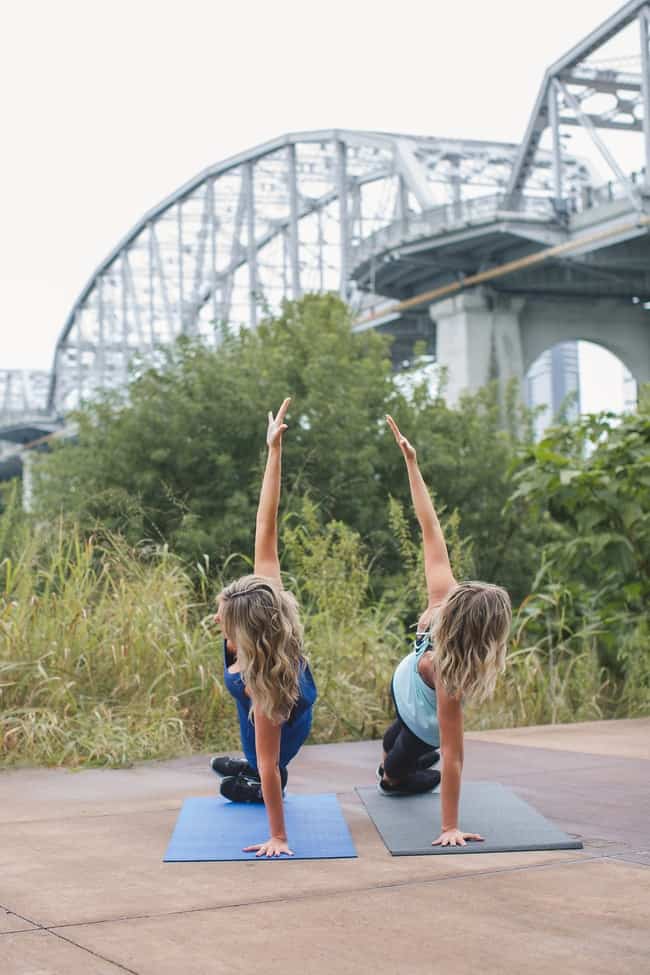 My Yoga Works
The last option for online yoga classes for beginners that we love is My Yoga Works.
Their online studio has so many great yoga classes to choose from!
Yvtas Baskauskas (the instructor we love from 3 Week Yoga Retreat) has 74+ classes on there as well!!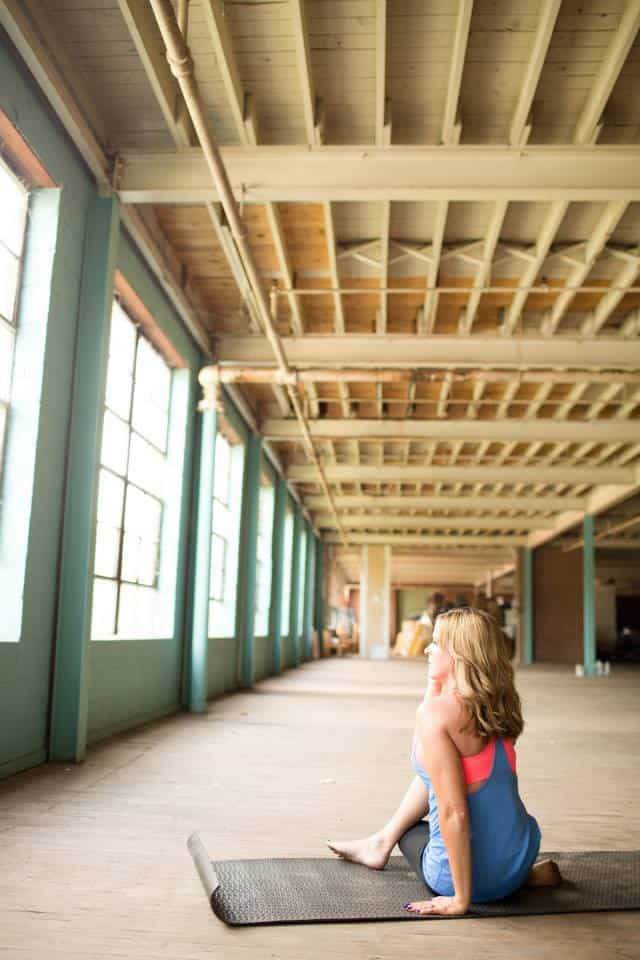 4 Pieces of Yoga We Initially Overlooked
The Foundation
Yoga is called a practice for a reason. You don't have to be perfect. Honestly, you should always be challenged in your yoga practice.
One of my favorite yoga teachers says,
Yoga is about embracing integrity and letting go of ego.
Breathing
Breathing is another fundamental aspect within yoga – especially or beginners.
Not only does it help your energy and flow, but it helps us remember to utilize our strong core throughout the practice.
Proper Form
Despite all of the yoga for beginners articles I read, I struggled with some of the simplest poses.
I really need proper cueing and someone telling me what I should be feeling all over.
For example, my downward dog was a mess. It took cueing to turn my wrists inward to feel my triceps kick into power mode. Then I had to learn the alignment of my head to be in between my shoulders as well.
Along with yoga, we also love practicing these hip opening stretches to increase hip mobility. The stretches have helped our downward dog a lot!
Finding the Time to Practice
Just like anything, we had to make time for our new habit of practicing yoga.
Since we're looking at the best online yoga classes for beginners, we've chosen shorter (10-30 minute) classes to help you get started!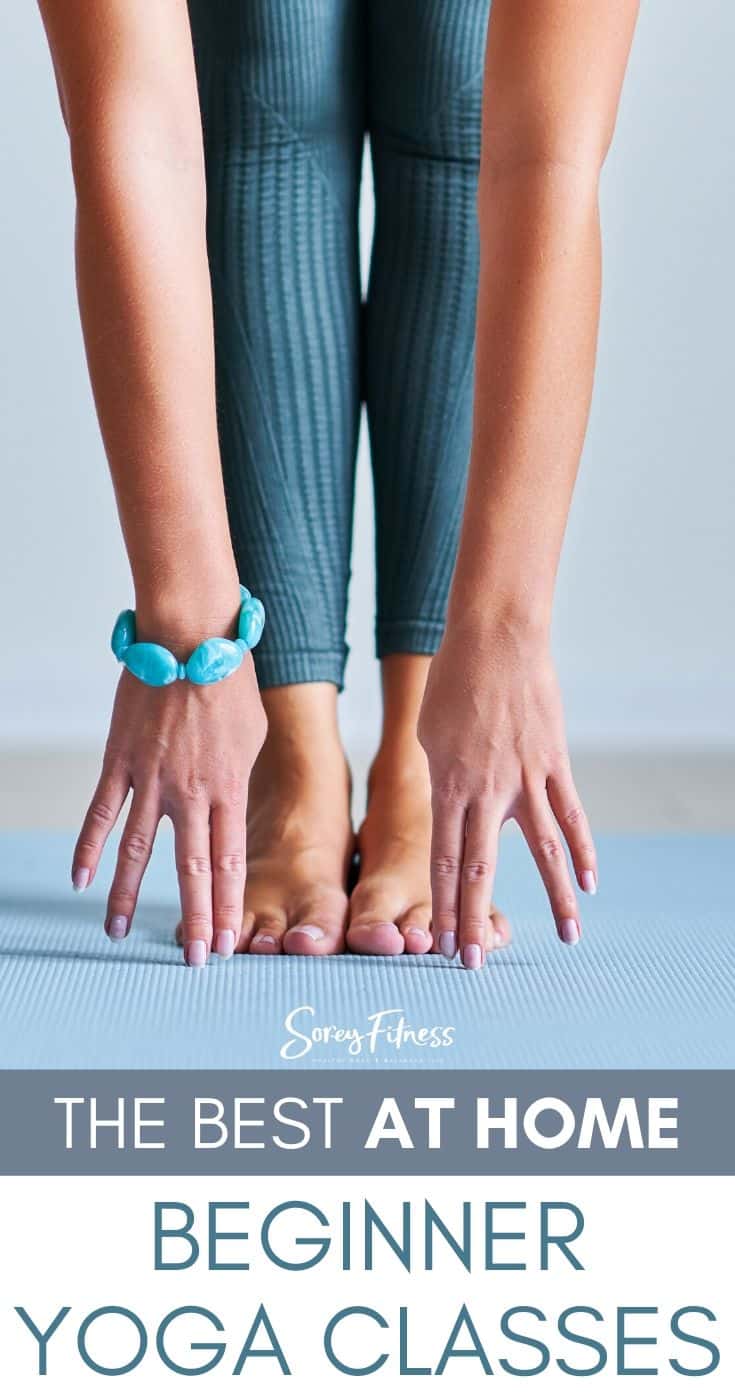 Choosing the Right Online Yoga Classes
If you're looking for strictly yoga workouts, My Yoga Works has the most to choose from!
If you prefer to mix in yoga with other workouts (like cardio, weight training, etc), we love Beachbody on Demand. It includes over 700+ workouts so you're never bored!
If you're struggling to find a routine and are a beginner, the 3 Week Yoga Retreat & its meal plan are the perfect step-by-step guide.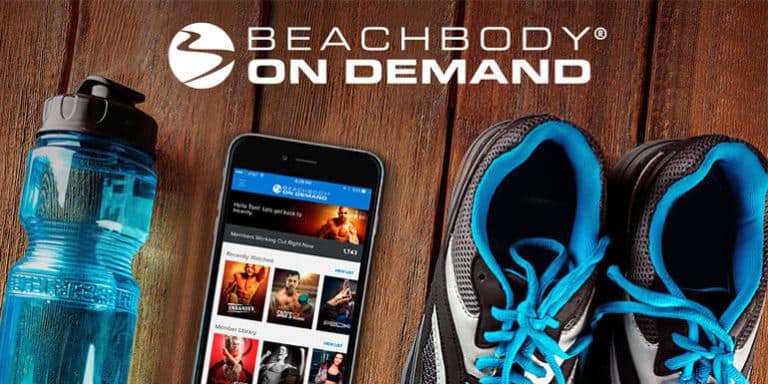 What is Beachbody on Demand?
It's Beachbody's new streaming service. So if you've ever seen an infomercial for the 21 Day Fix, P90X, Insanity, or another at-home workout program – you can now stream all of those workouts with Beachbody on Demand. They also have a 2 week trial if you'd like to it to try it out risk-free!
It's $99 a year or $39.95 per quarter after the trial.
(Select 3 months & You'll See You Pay Nothing)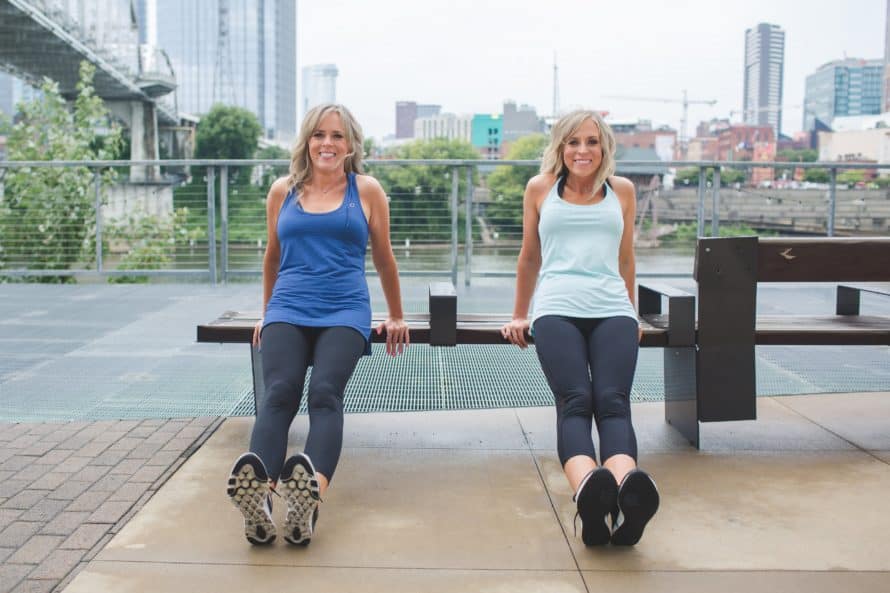 Work with Us
We'd love to help you reach your health and fitness goals!
Since 2012, we've helped 4000 people online, and we can help you find the best workout classes & meal plans for your busy life!
Feel free to email us or apply for our 21 Day Challenge.
Other Posts You May Like