Toned Arms: 3 Tips to Getting Tank Top Arms
This post may contain affiliate links. All opinions shared are my own. As an Amazon Associate I earn from qualifying purchases. Click to view our full disclosure.
Toned arms look amazing in tank tops or even in a sweater. Your upper body is an elegant, easy way to show off all of your hard work.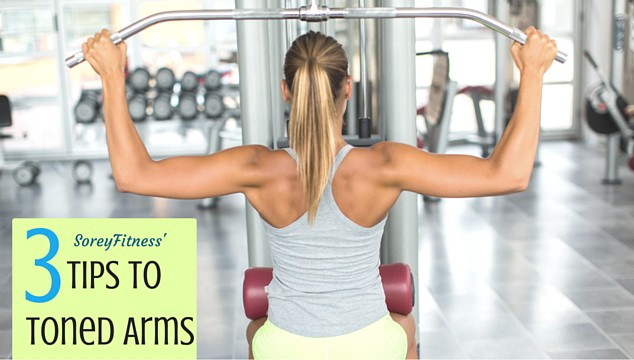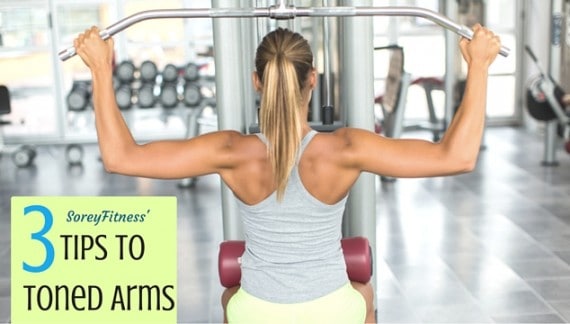 Depending on your body type it may be easier or harder to tone your upper body. I am naturally bottom-heavy so my arms are something naturally thin. I also can put on muscle moderately well. As I started implementing these 3 tips, I saw a difference very quickly. If you carry weight more on top or naturally do not gain muscle easily, stick with it! It will pay off!
3 Tips to Toned Arms
1. Nutrition is Key!
You've probably heard "Abs are made in the kitchen," but this saying should be "results are made in the kitchen." Researchers have found that nutrition is about 70% of our fitness results. You could do a ton of push ups, but if you're diet stinks you won't see those awesome muscles you're developing.
I personally like the Portion Fix because it's easy to follow, allows for a small treat 1-3x a week, and you don't have to count calories. It's also a good, balanced diet.
2. Vary Your Upper Body Workouts
Your body is so smart. It adapts to certain workouts and moves, and that can stall your results. In order to keep challenging any of your muscle groups you need to vary it up occasionally. The machines at the gym, like the one shown above, are one great way to tone up, but it shouldn't the end of it. I love free weights because it allows you to do more functional moves. Functional moves just mean challenging your muscles in the functional ways we use them each day; for example, lifting a carry-on bag to put it in the overhead container.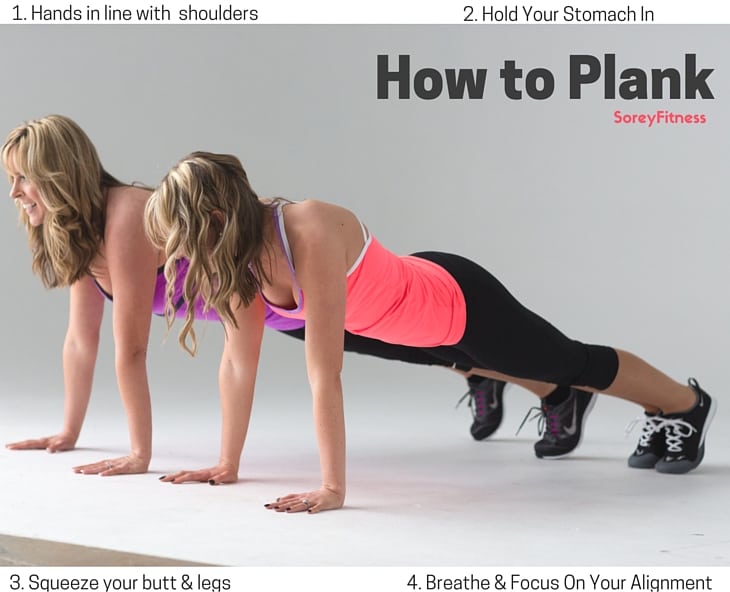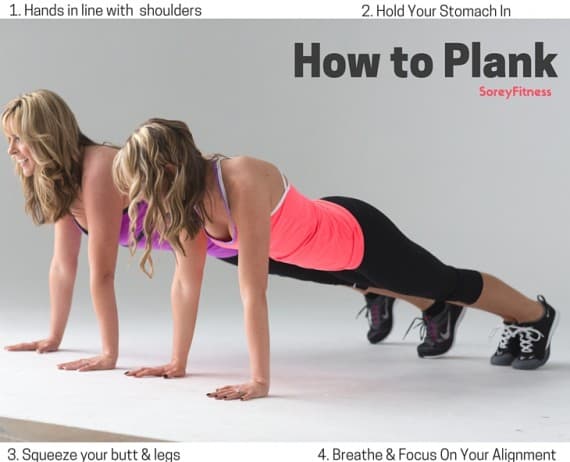 It's a good idea to lift heavy weights for a little while like in Body Beast this will help you develop strong, lean muscle mass. Then adding in a lighter weight, higher rep system like that in the 21 Day Fix will help you carve out and really see your toned arms. Another great way to vary your upper body workout is to add in resistance training using your own body. A few body-weight moves you can do are: push ups, plank to side plank, and tricep dips just to name a few.
Also adding in cardio will help you burn calories and fat throughout the body which can help you see those muscles you're developing! Remember to give your muscles a break in between workouts. If you do upper body workouts MWF, give yourself TT to do cardio, legs, or yoga.
3. Don't Forget a Muscle
In order to have those toned arms you want, you can't just choose to work your biceps or shoulders. Your upper body includes your biceps, shoulders, triceps, lats, deltoids, chest and even your core. Even your forearms and wrists will improve in strength as you begin to add in upper body moves.
You may be asking, "Is there 1 program designed to get toned arms? How can I simplify these tips and put them into action?"
You can't just lose fat or tone up one area of the body. You can focus on a part, but the results you're wanting typically take a full-on approach of fitness, nutrition, and support. The one program I would recommend for toned arms is the 21 Day Fix (read my full review here).
It focuses on a balanced, healthy diet with enough healthy fat and protein to really help your energy and muscles during any workout. It also has a tone of upper body moves so you aren't constantly looking up moves to see how to work a certain muscle. You can also do it at home, and as you need to vary the workouts you can choose to go heavier or lighter with your weights.
What did you learn about toning up your upper body?