Make the Gifting Fun This Year with Happy Cards® (Giveaway Too!)
This post may contain affiliate links. All opinions shared are my own. As an Amazon Associate I earn from qualifying purchases. Click to view our full disclosure.

Thank you Happy Cards® for sponsoring this post!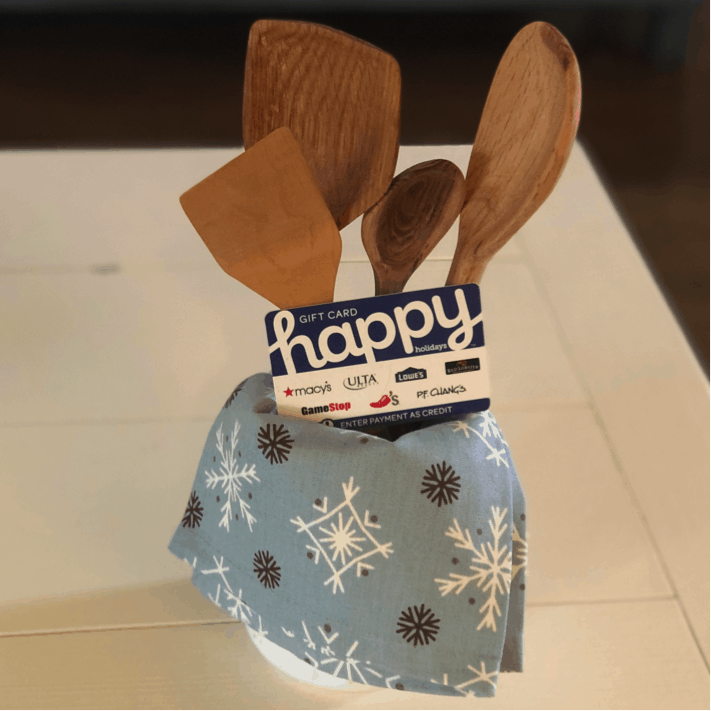 I can't believe how busy the holidays have been for us already! I wouldn't change it for anything though; Mom and I both love all of the get togethers, amazing food, and being with family and friends!
The only thing I don't love is having to figure out what to get everyone. It takes so much time and energy, and sometimes I still stress over if I picked the right thing. That's why I love gifting Happy Cards®!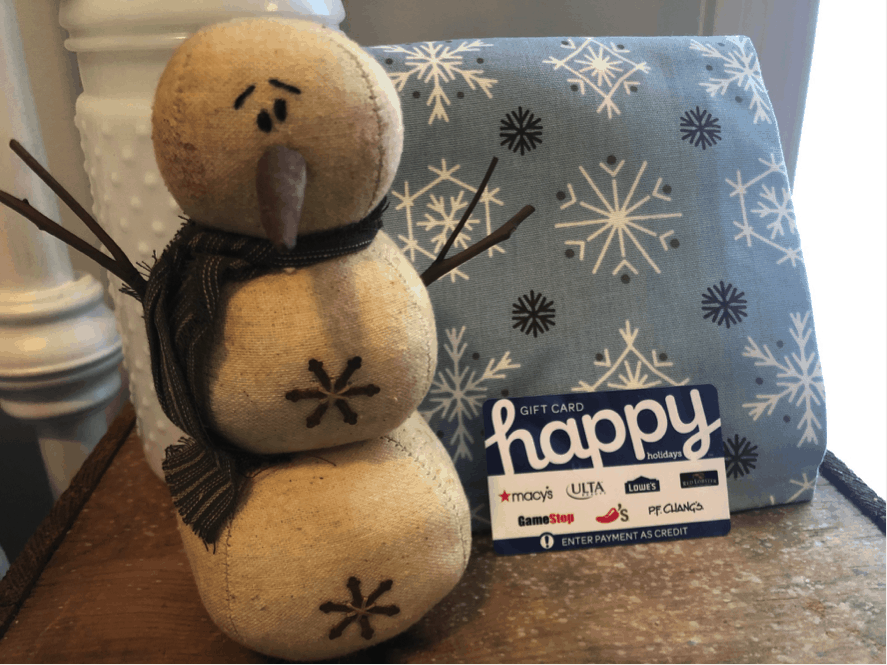 It makes my life easy around the holidays — giving me more time with my family, and they love having the freedom to pick out exactly what they want as well!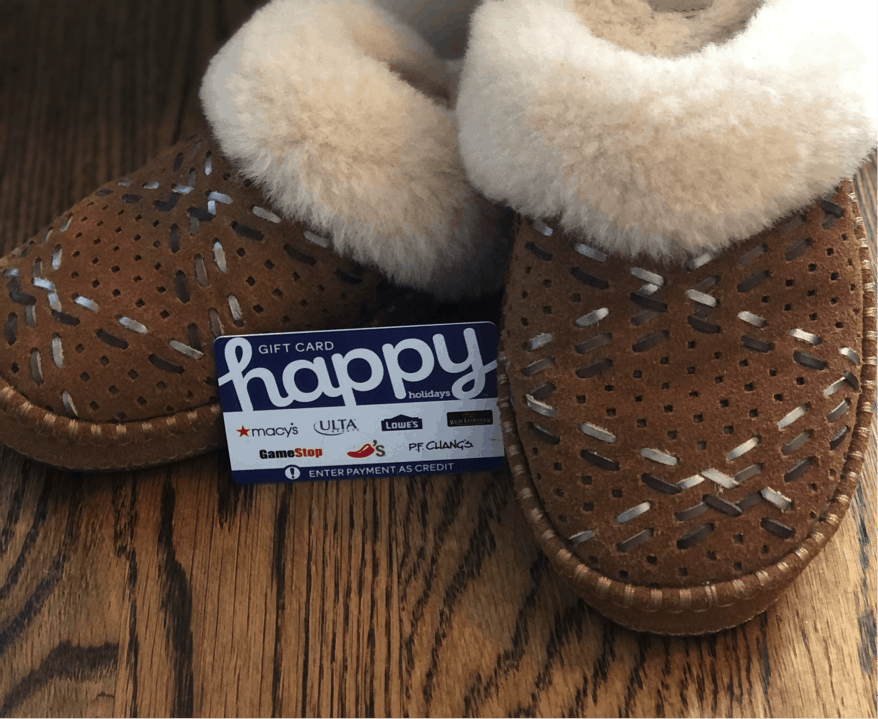 Another reason I love Happy Cards® is because you can use them at multiple places. Being able to give someone the "gift of choice" around the holidays always makes me happy and assures me they'll love their gift!
You can use Happy Cards® at several restaurants, retailers, and entertainment spots including Macy's, Ulta, GameStop, Lowe's, Chili's, Red Lobster, and P.F. Chang's!
So there's something for everyone!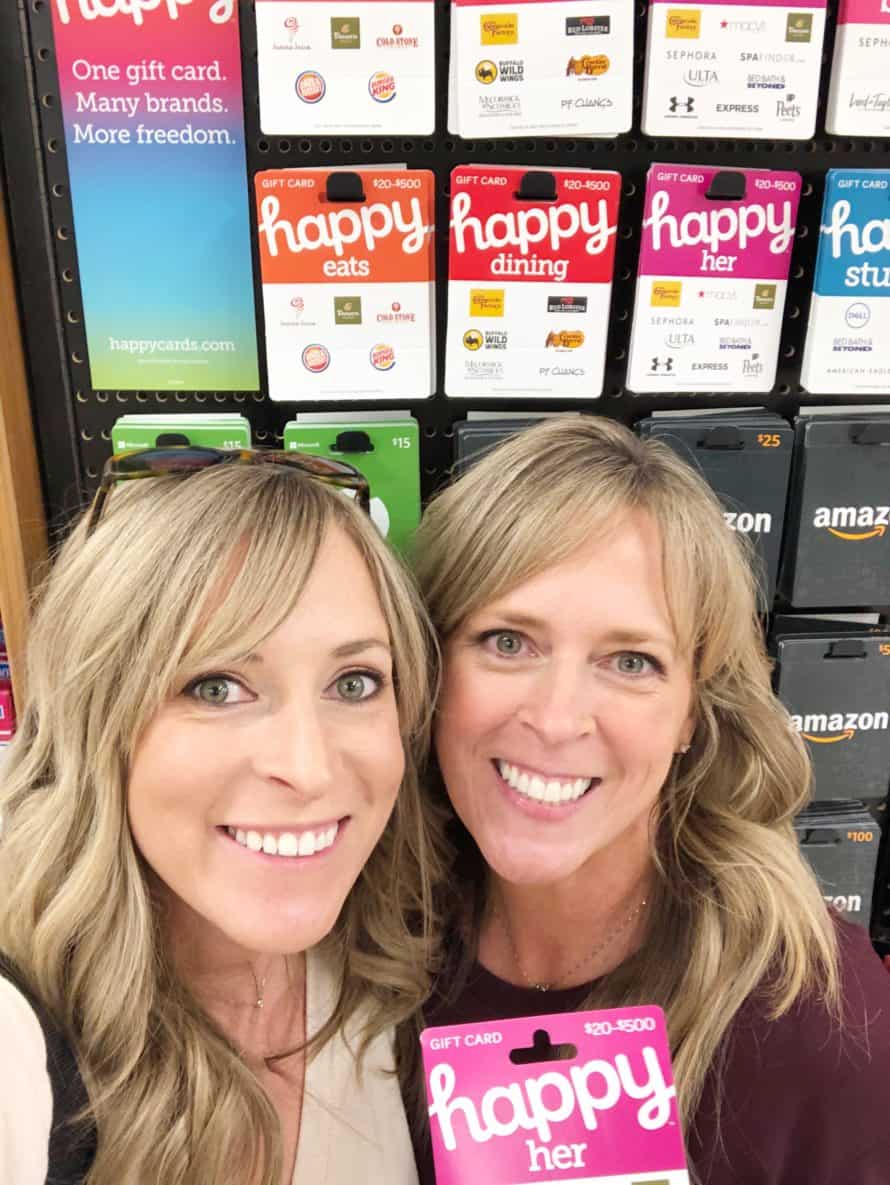 Plus, the Happy Cards® can be used at multiple places and there are no activation fees to buy or use the card – which is awesome!!!
I found out about Happy Cards® when I received one myself.
Unlike a pair of socks or another thing to sit around my house, this gift felt like a luxury!
After a little thinking, I decided to use it for a fun date night out!
Jake and I started by grabbing dinner at Chili's and then we both got a little treat afterwards.
First up, we went to GameStop.
I'll let you in on a little weird secret – Jake collects action figures (not the weird part), and I love going on the search to find them (weird, right?).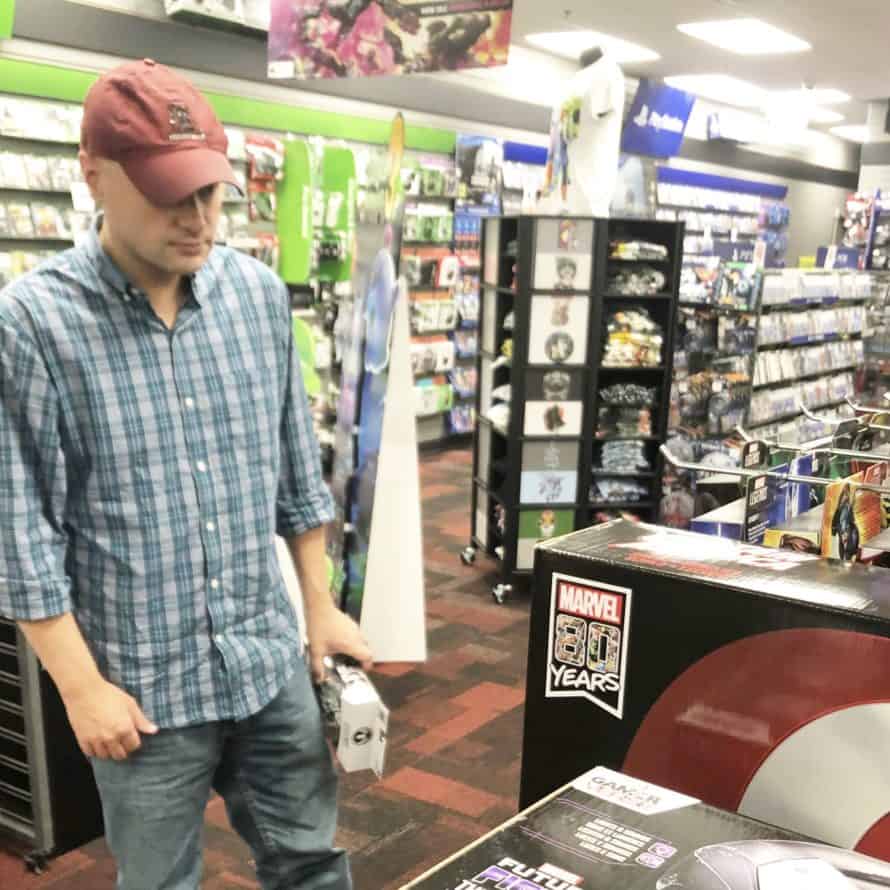 We were successful in our search, and then it was my time for a little pampering at Ulta!
I've not had that much fun in a while — and it totally made the decision that Happy Cards® are going to be my go-to present for Secret Santas and couples this year.
Before now, I really thought Happy Cards® were perfect for my niece and nephew because I had no clue what to pick out for them, but now I see it's perfect for so many people.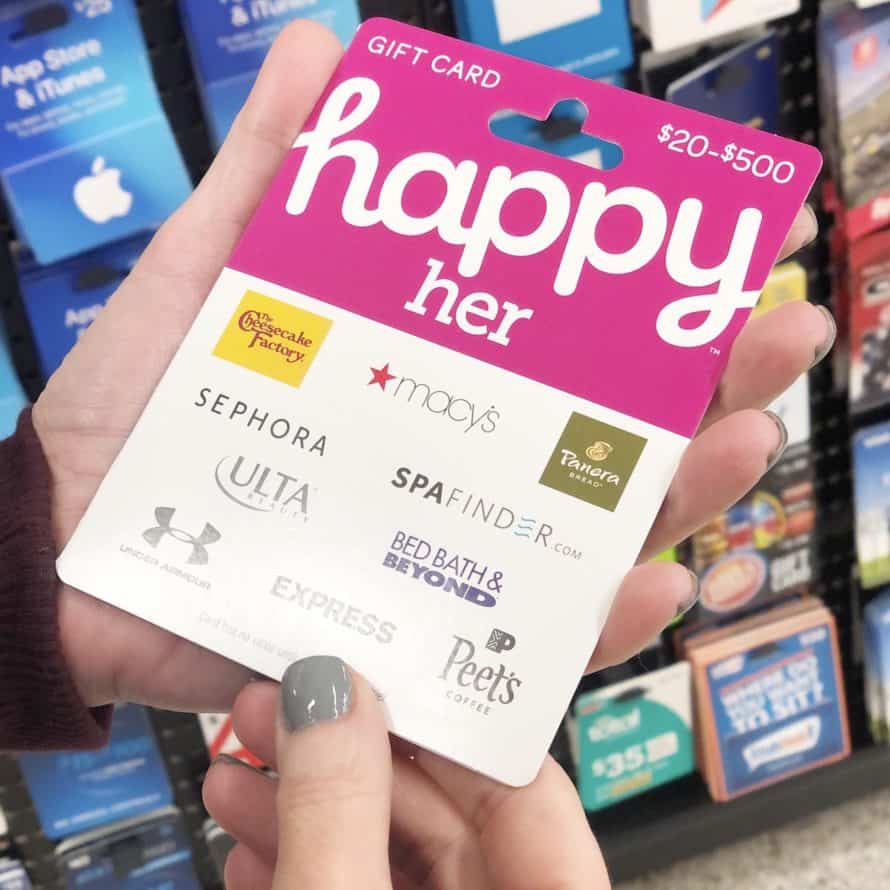 Can you imagine what your grandmother would feel like getting a Happy Cards® for Christmas and you offering to go with her to whatever restaurant she wanted? She'd love the food and the company.
So if you get a present from me, you might know what it is!!
I just can't help but stock up on Happy Cards®.
They're a great way to spend time together and not have to stress over buying the perfect thing for everyone.
You can find out where Happy Cards® are available here, and you could even win one of your own Happy Cards® if you enter our contest!!
Happy Cards® Giveaway
I'm so excited to be able to offer the experience of receiving a Happy Card to one reader!
To Enter:
Mandatory: Leave a comment on how you'd spend your Happy Card.
I can't wait to read how you'd spend your Happy Card!! Don't forget – you can find them in grocery stores nationwide as well when you're holiday shopping!
This is a sponsored post on behalf of Happy Cards®.