Healthy Things I Don't Do When I Travel
This post may contain affiliate links. All opinions shared are my own. As an Amazon Associate I earn from qualifying purchases. Click to view our full disclosure.
This year I have traveled more than I ever thought I would…ever! In March, mom and I went to Orlando for Beachbody's Training and of course to see Harry Potter World. Then we were off again to Vegas in June with Beachbody. We took a family vacation in August, and now we're heading to California!

Luckily most of these trips have been paid for by the company or at least discounted. I have started to adjust to flying. I like to fly. I have been on airplanes (and even flown a small plane a couple of times), but I hate going through security, getting to my gate, and then finding a seat. All of it makes me a little crazy.
The trips have all been a dream come true and a little surreal. This trip will probably be the "pinch-me" one though because it's only 200 people and the top management at Beachbody. It's mostly training from the best and hopefully info on new products **fingers crossed!** I mentioned before I should be working on my meal plans for when I get home though because I am not as hard on my diet and workouts while traveling.
There are a 4 healthy things I don't do when I travel: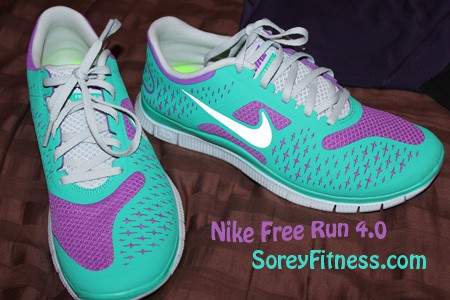 1. Wear tennis shoes – My flip flops literally started to melt while we were walking the strip. I just hate wearing tennis shoes through security the day of the flight, but I also hate packing them because they take up so much room!! I am packing my Nike Free Run's this trip just in case, but we'll see if they peak out of my suitcase or not.
2. Sleep 6-8 hours – I do sleep on vacation, but with business trips I usually feel like I need a vacation from my "vacation" when I get home. I slept less in Disney and Las Vegas than I would have at home, but how many times are you in those places?
3. I don't choose water on the airplane. Traveling can leave you really dehydrated, but it also leaves me tired! I reach for the Diet Coke and whatever fake-healthy snack they have (Wheat Thins or Honey Grahams). I am packing Quest bars again for California though. I snacked on those instead of the fake foods filled with trans fats last time. They aren't the BEST snack, but they are a better choice.
4. I carry way too much. I really hate checking a bag (even if it's free). I usually kill myself (and whoever is with me) instead of checking a bag that you have to wait on forever.
I do make sure to drink water once I land and throughout the trip though. I hate getting swollen hands and headaches. I also follow the lean protein, veggie, and healthy fat rules while traveling. This trip's meals should be easy since it is for a health-based company. :) At Summit they had lean meats, veggie skewers, and shrimp. Plus the morning workouts will keep me on track. (Hoping to see Rach & Dan and Chalene again!!)
Do you slack off anywhere when you travel?
Have you been to California before?