A sugar cookie pizza is one of my favorite things to make during the summer, and it is always a huge hit! It is also a cheap and super easy dessert to make (like bake 20 minutes and wash some fruit easy!). I'm taking it to a birthday party on Sunday, but it is perfect for a picnic, barbecue, or just because.
Sugar Cookie Pizza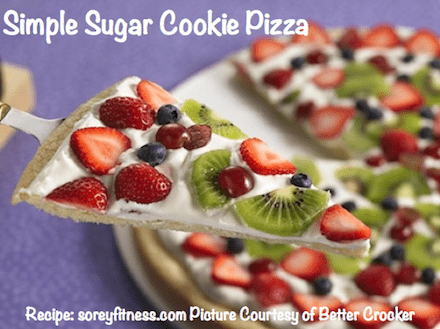 Ingredients
1 (18 oz) pkg Sugar Cookies
1 ½ cup frozen whipped topping, thawed
1 (6 oz) container (2/3 cup) vanilla yogurt
3 cups assorted fresh fruit
Directions
Spread with flour fingers, press cookie dough evenly into a greased 14-inch pizza pan or 15x10x1" baking pan
Bake at 350 for 12-15 minutes or until golden
In a small bowl, combine whipped topping and yogurt; Spread over crust. Top with fruit.
In addition to the sugar cookie pizza birthday on Sunday, we have a fun weekend planned! Jake works 8-5pm all week so we take advantage of any long weekends. I guess his schedule is very common, but I am spoilt to a teacher schedule. (When do other people do anything fun without crowds?)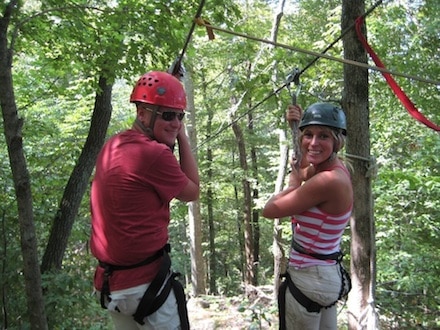 In the past 2 years of long weekends, we  have to the pool, the drive-in, zip-lining and camping. We have also gotten to try new restaurants at a lunch price! I have to say, I am cheating on the Ultimate Reset today. We are trying a signature restaurant, and I am not missing it. Saturday and Sunday are birthday parties, and Monday I am not sure. A local theater is showing old movies this weekend too so I'm sure we will be all over that. We watched Footloose last weekend–I am slowing getting through the classics.
I love having the time to spend with him and my family. I hope everyone else is able to fix a sugar cookie pizza and enjoy the long weekend.
What are your plans? Have you ever made a sugar cookie pizza?