Best Books for Healthy Eating & a Balanced Life
This post may contain affiliate links. All opinions shared are my own. As an Amazon Associate I earn from qualifying purchases. Click to view our full disclosure.
I get asked almost weekly what are the best books for healthy eating and a balanced life. To be honest, the "best books" really vary from person to person because everyone's life and goals are different.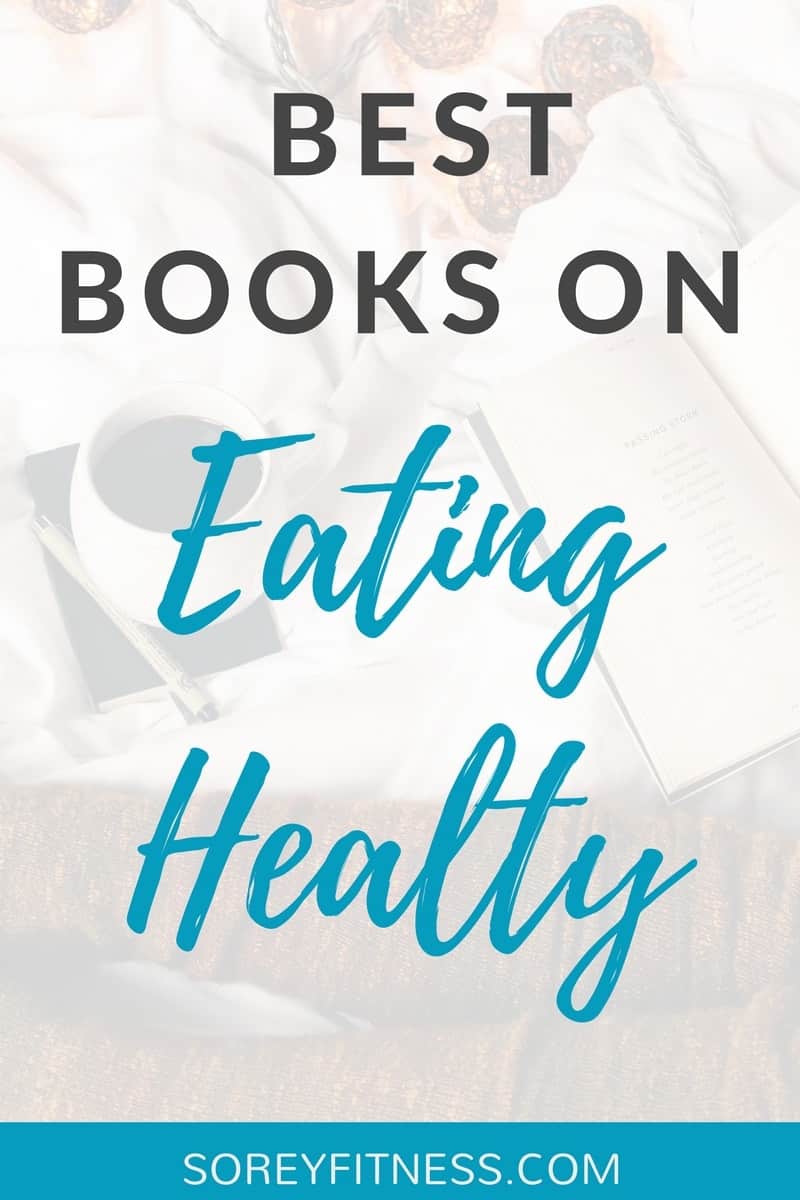 To help anyone that is just starting or wanting to take the next step in improving their diet, I've outlined my favorite healthy books.
I say "healthy eating and a balanced life" because you have to pick an eating plan that works with your priorities, goals, and lifestyle. If it doesn't fit those things, it'll never stick.
Each book is linked to Amazon, an affiliate I work with, and will allow you to check out other's reviews easily. I'm also not a nutritionist, but I have tried all of the following books (and several others) finding my favorites.
Best Books for Healthy Eating and a Balanced Life
THE book for anyone starting to get healthy for the first time:
If you are just starting your weight loss journey or need an easy meal plan with great results, I recommend The 90/10 Weight-Loss Plan by Joy Bauer. Joy's books are always so well-laid out, but this one is my favorite. It includes why you should eat a balanced diet, 2-weeks worth of meal plans, a few recipes, and even allows you to have a treat every night! This book totally changed how I viewed food, and I will follow a 90/10 approach no matter what I am eating.
The Next Step
Jillian Michael's Master Your Metabolism is a great next step from Joy's 90/10 Diet. The book goes into how our bodies work and respond to food. She also outlines when and why you want to buy organic, and what to look for in your foods. The book also contains meal plans and recipes. I love the drunken tacos! I have a ton of bookmarks in this book because she creates awesome tip and food lists throughout the book. The only drawback I had was I think it's a bit too extreme on the organic and chemical side for the average person; it could have you freaking out about where your food is coming from. Overall, it's a great book though. Just remember it's all about balance.
Wanting to Learn About Eating Clean
Tosca Reno's Eat Clean Diet is something that has been around for years as well. I started eating clean in college, and I could immediately see an improvement in my skin and energy. I didn't lose weight with it, but I was already really close to my goal weight (1-2 lbs) and not exercising due to class/commute/yada yada. With the Eat Clean Diet, you eat about 6 times a day and only foods from the ground or that have a mother. Like the others, this book has the science behind the diet, recipes, and meal plans based on your goals.
Whole 30 & the Paleo Diet
I don't recommend the Whole 30 or a Paleo diet to those just starting. Others may disagree with that, but I feel like both types of eating are a bit extreme for those just starting to get healthy. A beginner could still have awesome results with a Paleo diet, but it's going to be such a change that it may be hard to stick with. It really helped me to start with the 90/10 Diet and move through the other books to adjust to a stricter nutrition plan.
Paleo and the Whole 30 allows for no grains, beans, or peanuts. Read more on the difference of eating clean and Paleo here.
It Starts With Food is the book behind the popular, Whole 30. You eat 3 times a day with an option to do a pre- and post-workout snack. You eat a healthy carb (veggies mostly), lean protein, and healthy fat at every meal. This book does not have meal plans, but it goes through the science and guidelines of what to eat. You can find recipes and meal plans here.
Well Fed is an awesome cookbook for Paleo recipes. It does have a little bit about why the author and her family eats Paleo, but it does not have meal plans.
Against All Grain is another awesome cookbook for grain-free recipes. I love her porridge recipe that is also Whole 30 compliant.
What do you think are the best books for healthy eating?