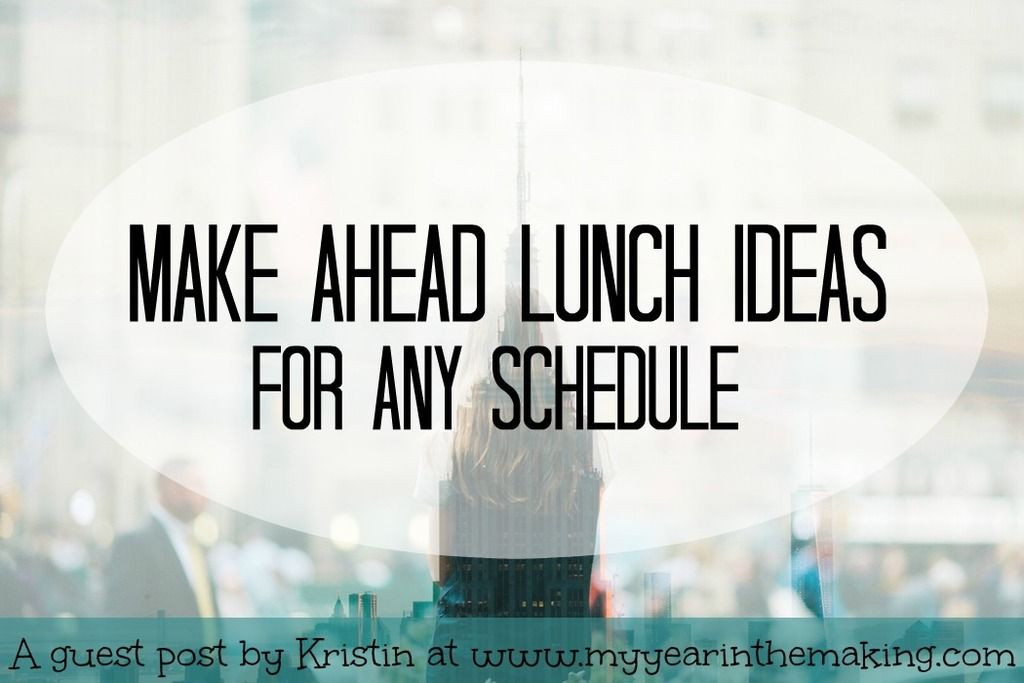 When it comes to busy schedules, the struggle to avoid fast food is so unfortunately real. We're all busy, and many of us are trying to avoid eating processed, high calorie foods as much as possible. But one busy morning with no time to pack a lunch can send us right to the drive-thru and make us feel like we completely ruined our day.
Meal prepping on Sunday's has been my key to success in the past, so today I want to share a few ideas for easy, prep-ahead lunches for any lifestyle. You can make these at the beginning of the week and have them ready to grab and run out the door no matter how early you leave.
Make Ahead Lunch Ideas for Any Schedule
The Carb Loader:
One of my favorite things to prep for the week is an easy pasta salad. It takes 30 minutes to make a weeks worth of food. My favorite combo is whatever pasta I have on hand, some light olive oil, sun-dried tomatoes, kalamata olives, and home made pesto. If I'm really feeling fancy, I'll throw a bit of parmesan cheese on there for extra taste/calories. Here's a great round-up of some other healthier pasta salad options.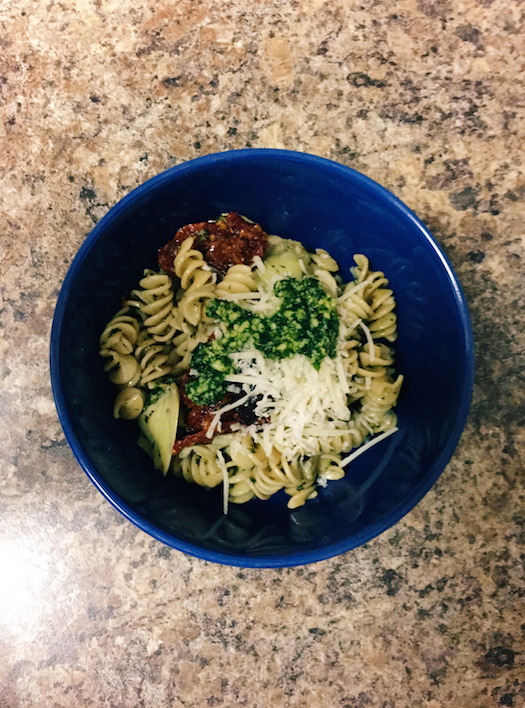 The Traditional Meal Prepper Meal:
We've all seen it, and it's a tried and true perfect option. Grill some chicken, roast some veggies, bake up some sweet potatoes. My favorite combo is baked chicken and a little bit of balsamic vinegar or sriracha. Add half an avocado to the mix and you've got a lunch that a trip to McDonald's could never top. Your options are endless and you can do something different every week.
The Caveman:
If you read my blog you know that I've had a lot of success eating Paleo. My FAVORITE easy lunches when I'm focusing on sticking to paleo are simple lettuce wraps with romaine lettuce leaves. Make some chicken or tuna salad with home made mayo, cold cuts, or anything else that you could ever imagine eating on a sandwich. It's quick and easy (see also: delicious).
The Salad Snob:
We've all been there: some days, simple salads are too boring and you just don't wanna. At the beginning of the week hard-boil some eggs, portion out lunch meat, grill up some chicken. My favorite thing to do is make a mason jar salad by putting whatever I'm using as dressing in the bottom (this keeps the lettuce from getting soggy), followed by hard veggies, soft veggies, and lettuce. On the day I'm going to eat it, I add in my protein of choice and some avocado, shake it up, and enjoy right out of the jar.
The Bruncher:
Who says bacon and eggs have to be a breakfast-only meal? Bacon works surprisingly well as a prep-ahead food (same goes for sausage and other breakfast meats) and scrambled eggs will last just as long in the fridge as hard boiled. Portion them out in microwavable containers and just heat them up for a quick and delicious lunch option. Add some hot sauce, avocado, or cheese (or all three?) and you'll really feel like you're brunching with your besties on a Sunday. The only thing missing is the mimosa ;)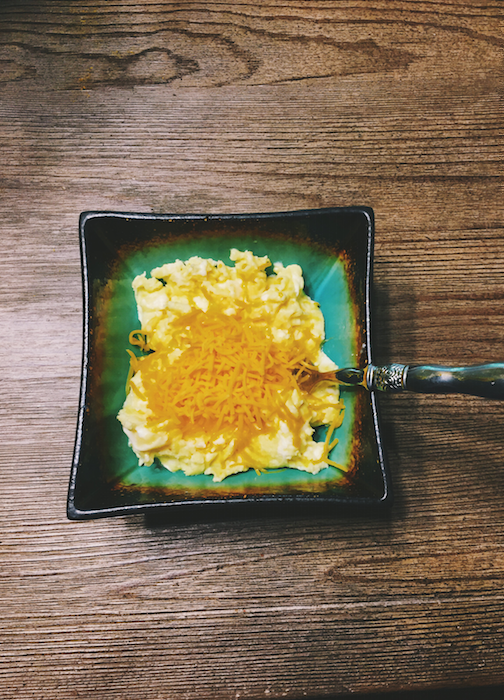 Your lunch hour doesn't have to be scary or life-ruining if you just take a little time ahead to plan. Having prepped meals in your kitchen gives you no reason to take the lazy (or tired, no judging) route and hit up the drive thru when you get hungry. And giving yourself options will keep you from eating junk food because you're bored with your healthy choices.
Check out Kristin's blog, My Year in the Making, and her social media channels for more tips and motivation!