Convenient Healthcare is a Web Check-in Away with CareNow!
This post may contain affiliate links. All opinions shared are my own. As an Amazon Associate I earn from qualifying purchases. Click to view our full disclosure.
This post is sponsored by CareNow and SHE Media.
Have you noticed a CareNow Urgent Care in your area? They're becoming more and more common around Nashville, and I'm so thankful for them!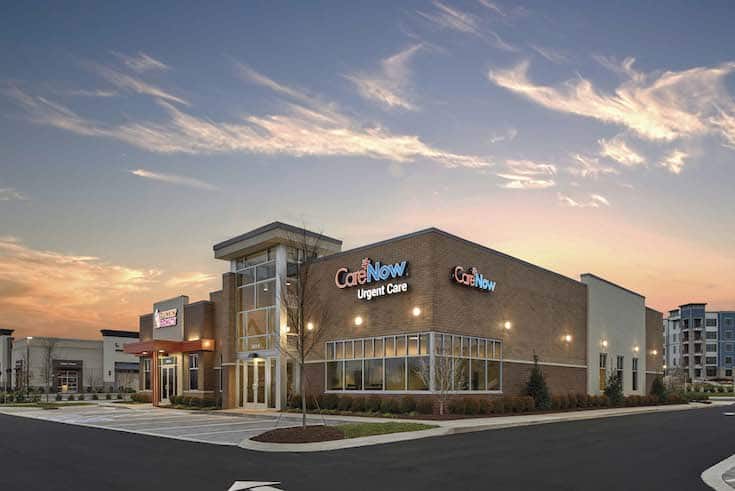 If you're not familiar with CareNow Urgent Care, it offers convenient access to quick healthcare and has over 100 locations all across the country. You can simply walk-in or check-in online whenever you need to and get service that'll have you feeling better in no time.
I love the Web Check-In option because I put off going to the doctor simply because I hate sitting in the waiting room! It makes me feel like I am going to get sicker just being around other sick people. Whether or not that's true is up for debate, but the option to check in online and wait at home instead gives me peace of mind!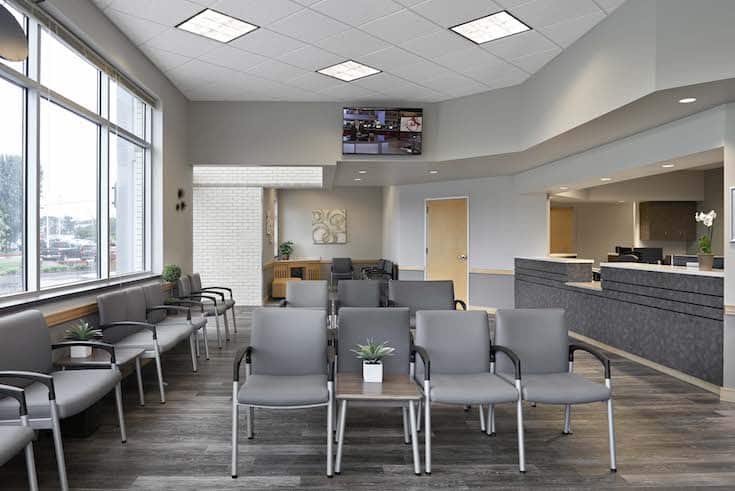 I've personally visited CareNow Urgent Care two times – once after having a long-lasting migraine and again after getting sick with a gnarly cold. My second visit was actually on the Sunday before Christmas. My husband Jake and I had just gotten home from a visit to New York City and my normal doctor wasn't available. Thankfully, I was able to get the treatment I needed at CareNow and was feeling better in time to enjoy the holidays.
Both times I went, the location was super clean, and I received such great attention from the nurses and doctors.
Jake has kidney stones, and the first one he got was after his regular doctor had already left for the day.
Unfortunately, this was before we knew about CareNow, but man, it would have been a more pleasant (if kidney stones can ever be pleasant) experience if we had. With locations all over, convenient hours, and Web Check-In, CareNow would have been such a great option to help him while he was hurting so badly.
We have a few locations by us – and I bet you do too. You can find your closest CareNow Urgent Care here.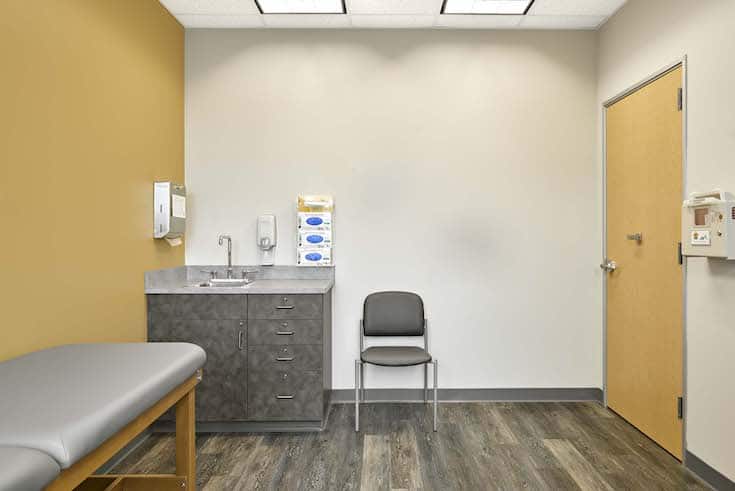 I think it's really important that everyone knows about this convenient resource for healthcare! You can learn more about what CareNow does at CareNow.com.
In addition to onsite healthcare, they also have a blog that has helpful tips and health information.
Going to a CareNow Urgent Care
You can find a local CareNow Urgent Care in your city using their online map. They're open late and on the weekends so you can get in and out quickly with your busy schedule!
Plus, you can do a Web Check-in so that you can wait at home or finish up your errands before going in.