Beachbody Coaching in the UK [What You Need to Know]
This post may contain affiliate links. All opinions shared are my own. As an Amazon Associate I earn from qualifying purchases. Click to view our full disclosure.
We are so excited for Beachbody to be in the UK! You can now stream workouts, enjoy Shakeology, and even become a coach in England, Scotland, Wales and Northern Ireland!
We've been using Beachbody workouts since the mid 2000s, and we became Beachbody Coaches in 2011!
Now, we're breaking down exactly what you can expect from the workouts and coach opportunity below!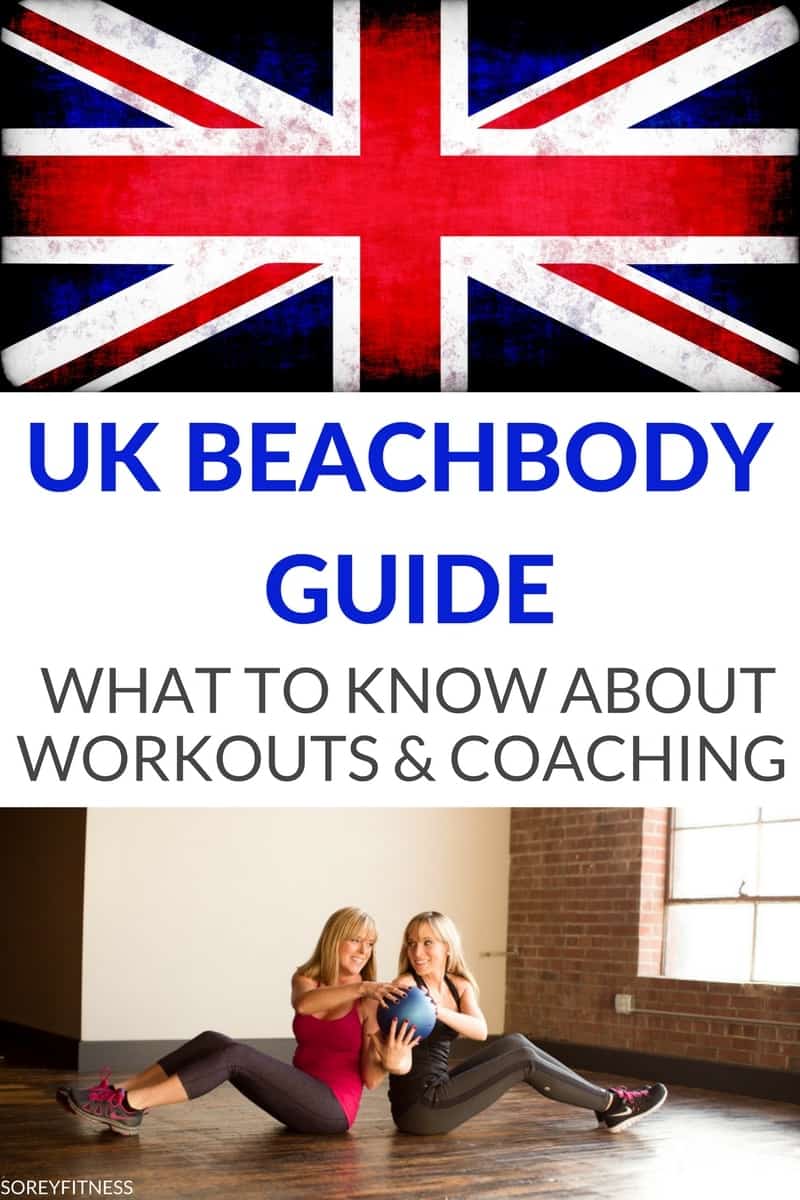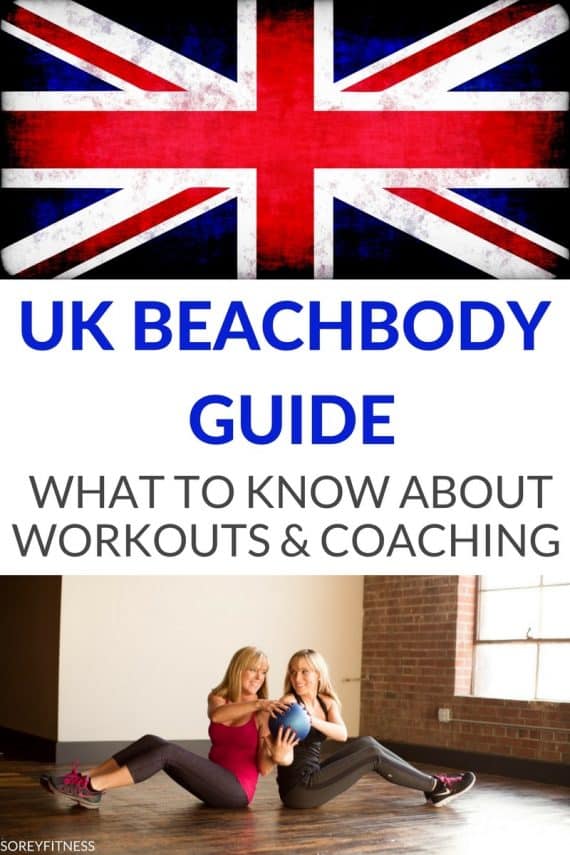 Is Beachbody available in the UK?
Yes! Team Beachbody is now open to the UK! If you are in England, Scotland, Wales and Northern Ireland, you can stream your workouts, enjoy Shakeology, and even become a Beachbody coach!
What is a Beachbody Customer?
A Beachbody customer is someone who uses Beachbody's at home workouts and/or supplements. Some of the most popular workouts are 21 Day Fix, P90X, Insanity, Barre Blend, and 80 Day Obsession. Beachbody's most popular supplements are Shakeology (a nutrient-dense shake) and Energize (a pre-workout supplement).
Beachbody customers also receive a free coach when they order anything! As Beachbody coaches, we offer our clients accountability and support in a private Facebook group and through email. We also help with recipe ideas, meal planning, and more!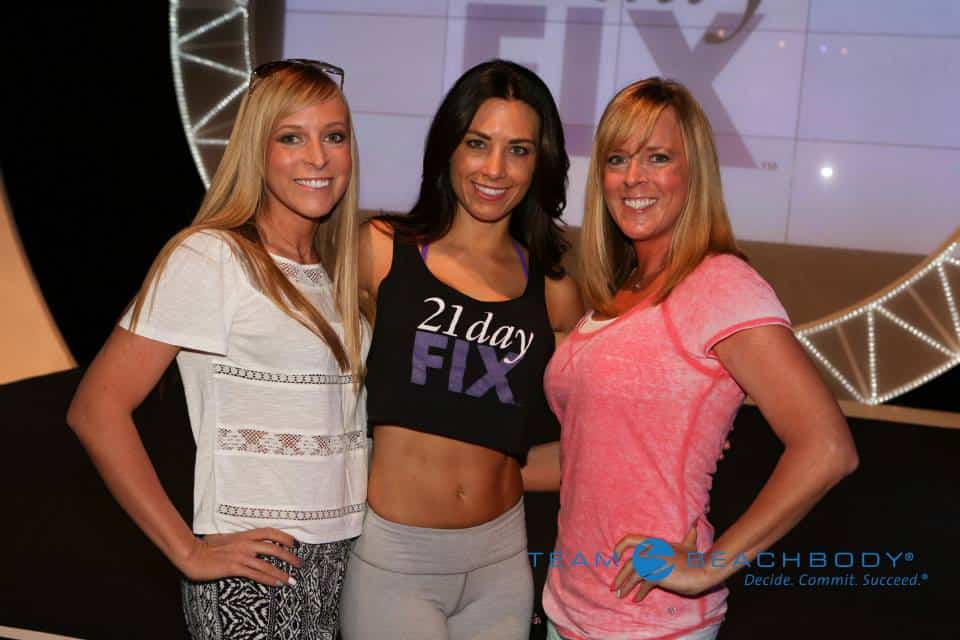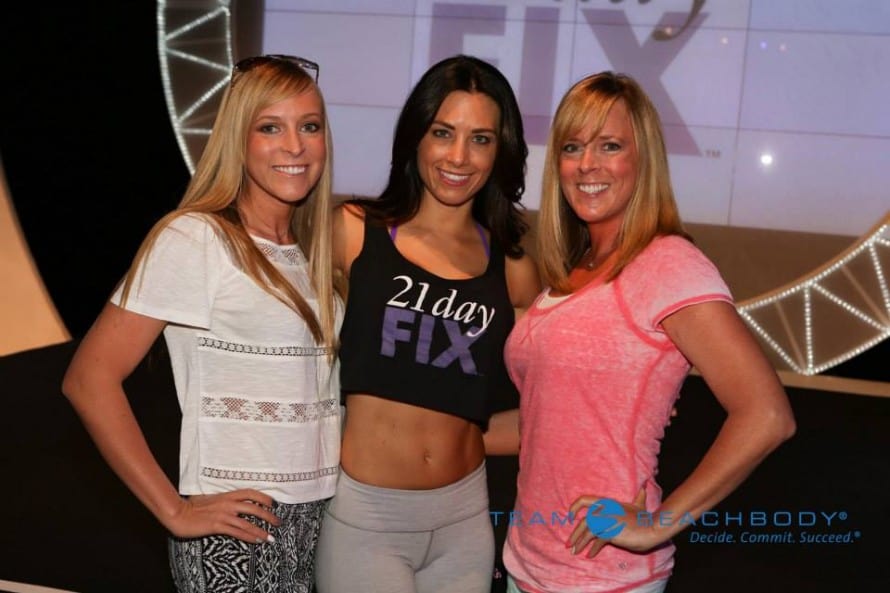 What is a Beachbody Coach?
A Beachbody coach is someone who uses Beachbody's products and enjoys sharing about it. Typically, coaches are passionate about health and fitness and helping people hit their goals.
As a coach, you're an Independent Distributor for Beachbody. You receive a 25% discount on your products and 25% commission anytime someone orders from your website. You can also earn an additional income for growing and mentoring a team like we have.
As an independent distributor – you decide how much you want to work and how you want to work.
We personally decided to grow our business completely online and in our workout leggings or PJs! We can help you do the same, or if you want to grow a community locally, we can help with that as well!
Beachbody in the UK
Now that you know what a customer and coach are, let's dig into the workouts, supplements, and support that is available to you!
We'll also wrap up our guide with FAQs about Beachbody Coaching in the UK.
Beachbody Workouts in the UK
If you want to try everything Beachbody has to offer, the Shakeology Beachbody on Demand Challenge Pack is perfect!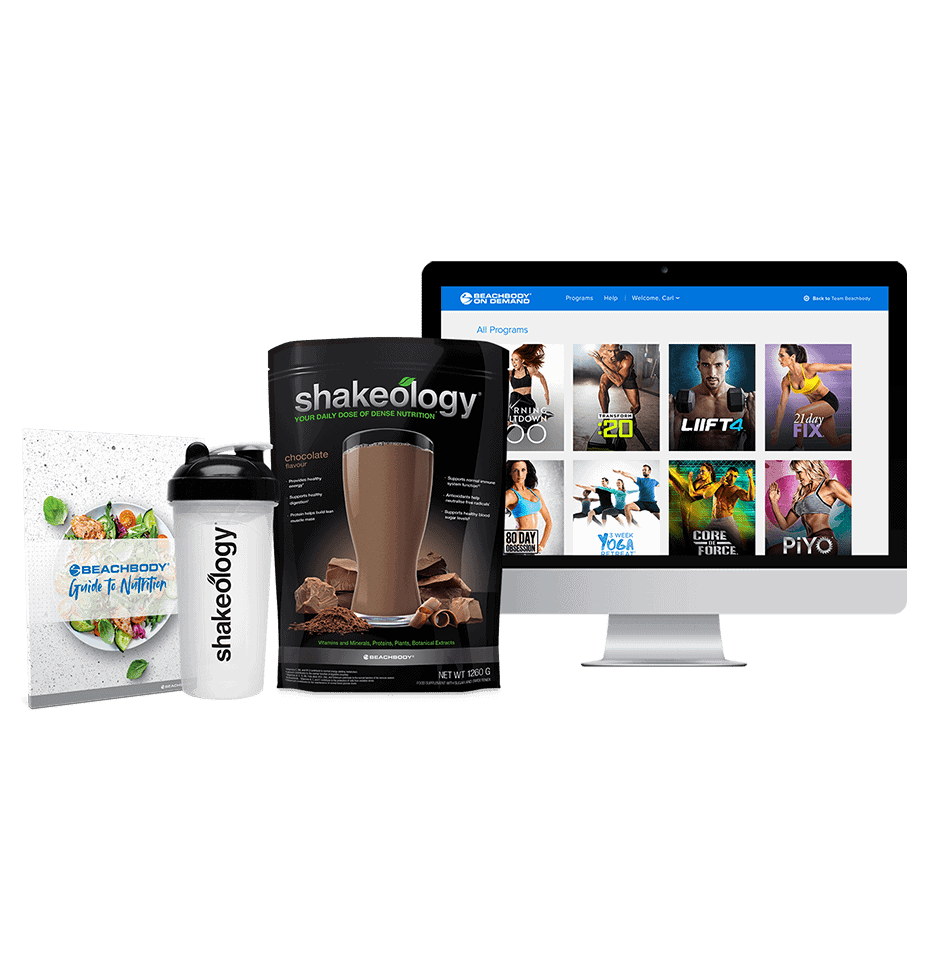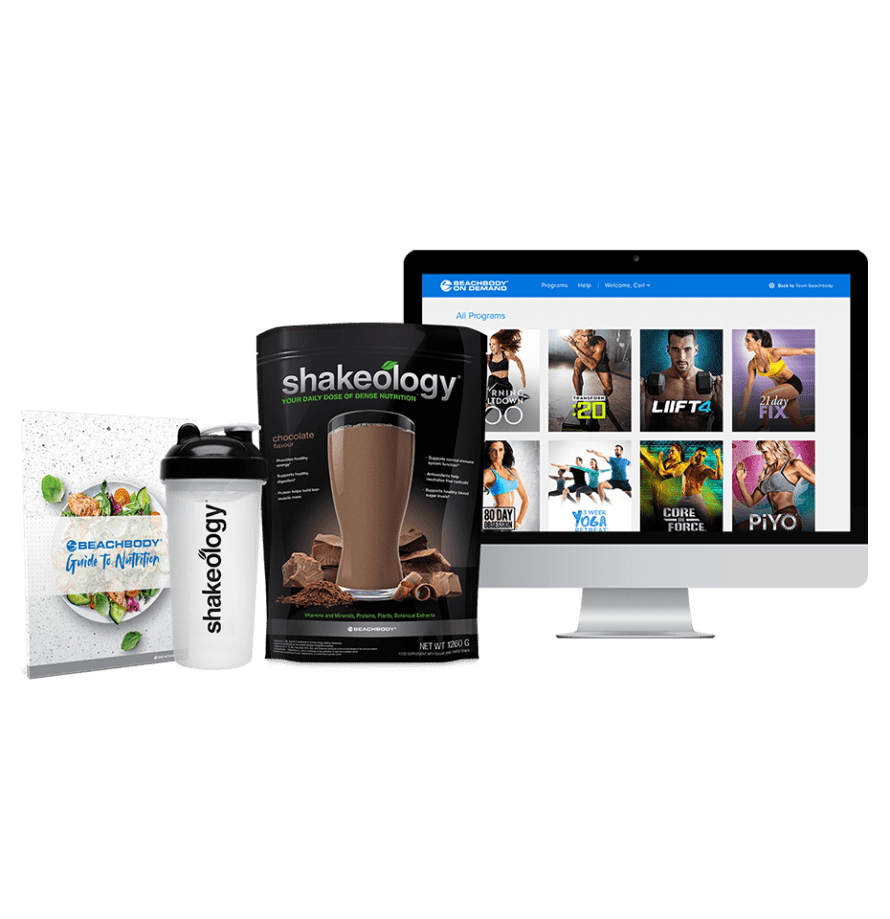 This Challenge Pack includes:
30-Day Supply of Shakeology, a science-backed superfood nutrition shake
Annual Beachbody On Demand Access with 1,400+ workouts
Shakeology Shaker Cup
Beachbody Guide to Nutrition
Free Access to Your Personal Coach (Us!)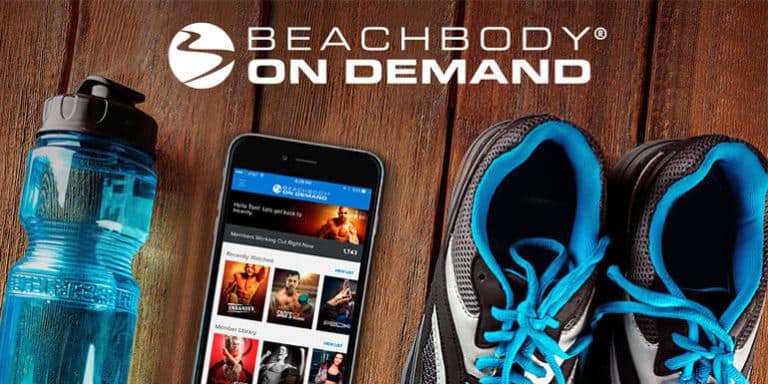 Beachbody on Demand allows you to stream over 1,400+ workouts, download the meal plans and calendars and try brand new workouts for 1 price.
You can get it with the Challenge Pack above or choose just to stream your workouts.
You can get a 3 to 12-month membership.
The 3 month one includes a free 14-day trial!
Beachbody on Demand includes popular workouts like:
If you're not sure about a workout?
Check out our at Beachbody workout comparison! It includes links to in-depth reviews of the top Beachbody programs including those above.
You can stream unlimitedly and get access to brand new workouts as they are released!
This is by far my favorite way to workout now, and you can stream across many devices.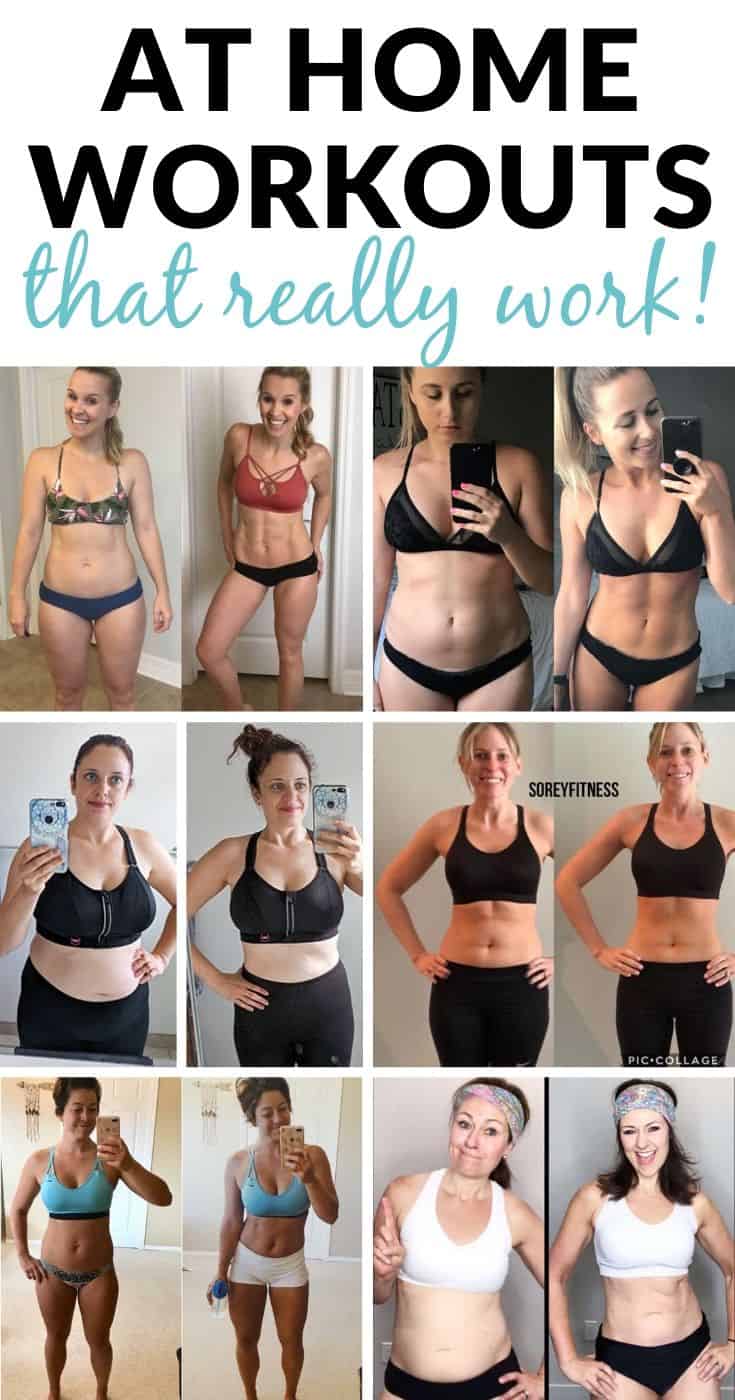 Joining a Beachbody Challenge Group in the UK
We've helped 1000s of people lose weight and tone up without a quick-fix diet. We host a monthly challenge which includes your workouts, meal plan, and support.
As your free coaches, we help you figure out your meal plan and choose the best workout for your needs and goals.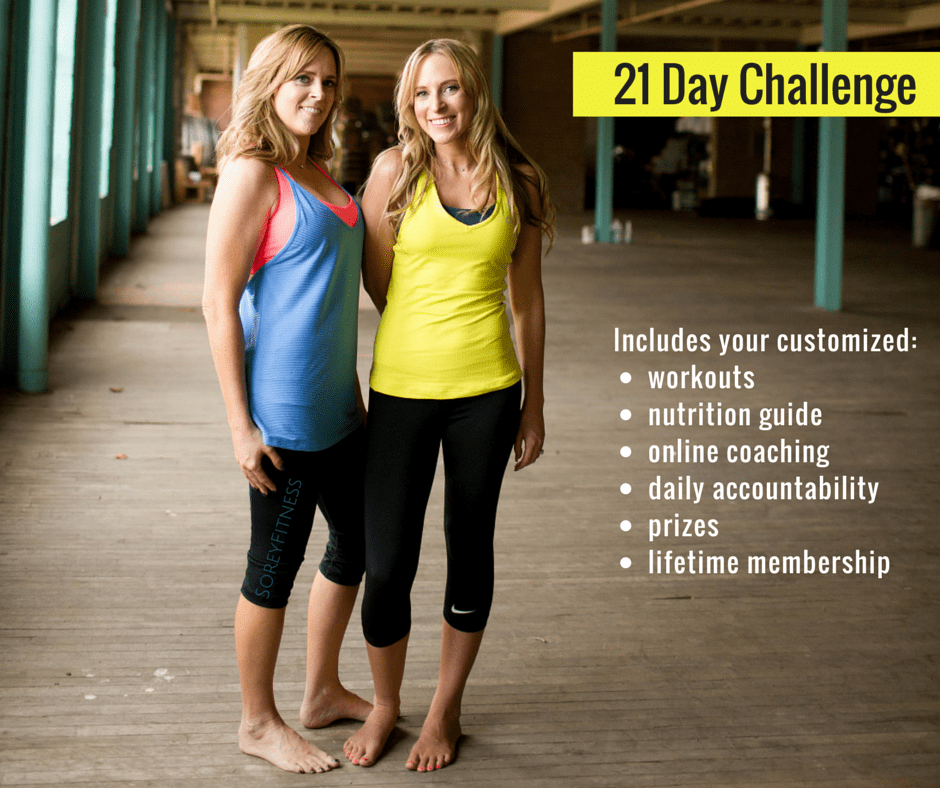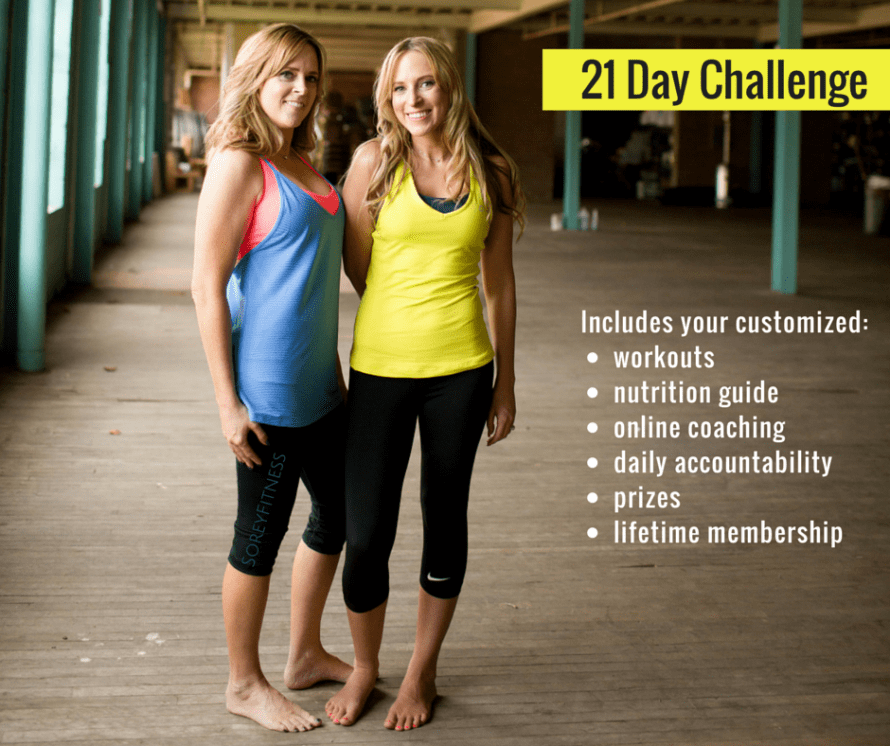 Most Popular Beachbody UK Ordering Options
Includes a year membership to stream 700+ workouts (including new releases), a 30-day supply of Shakeology, Portion Fix, a simple portion-control system, and a personal coach (us!)
Your yearly membership to Beachbody On Demand (including all new releases), a 30-day supply of Beachbody Performance Energize and Recover, Portion Fix®, a simple portion-control system, and a personal coach (us!)
Is Beachbody UK legit?
Yes, Beachbody UK is legitimate! Team Beachbody is also in the United States, Canada, and now France, too, and they've been around for years. The workouts are designed by top trainers and are backed with the best nutritionists' meal plans to help you see results quickly.
The Beachbody coach opportunity is also legit.
We've been Beachbody Coaches since 2012! We actually quit our jobs teaching upper education to pursue our dream of running our own Beachbody business by 2013. We've been very honored to grow with such an amazing, inspiring company.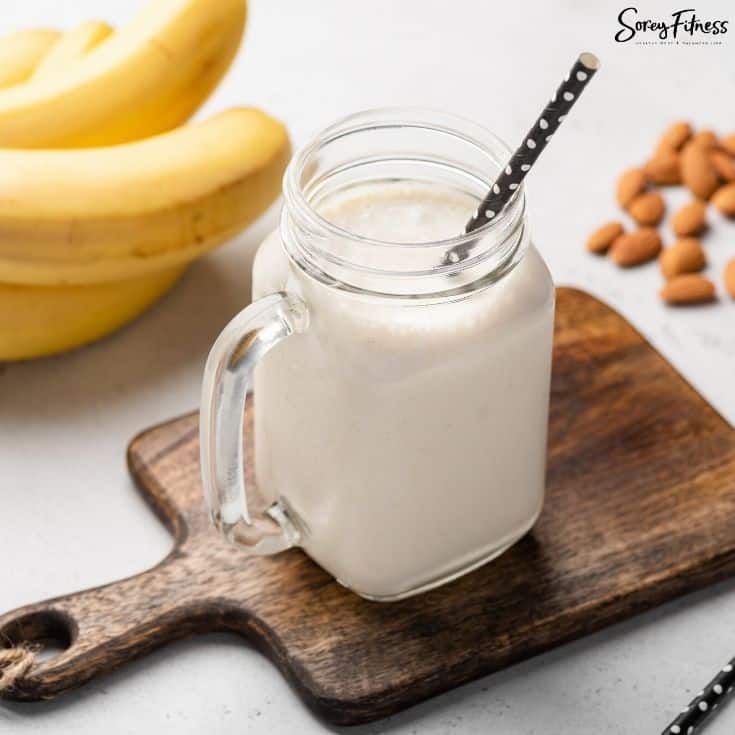 What is Shakeology?
Shakeology is Beachbody's top supplement. It includes daily superfoods, digestive enzymes, and probiotics to help you feel your best.
On a personal level, it's helped with our digestion and blood sugar. (Beachbody does not make any medical claims that Shakeology will do the same for you. This is just how Shakeology helped us personally.)
It comes in several different flavors, but our favorite is chocolate.
Check out our full experience and review of Shakeology or our favorite Shakeology recipes here.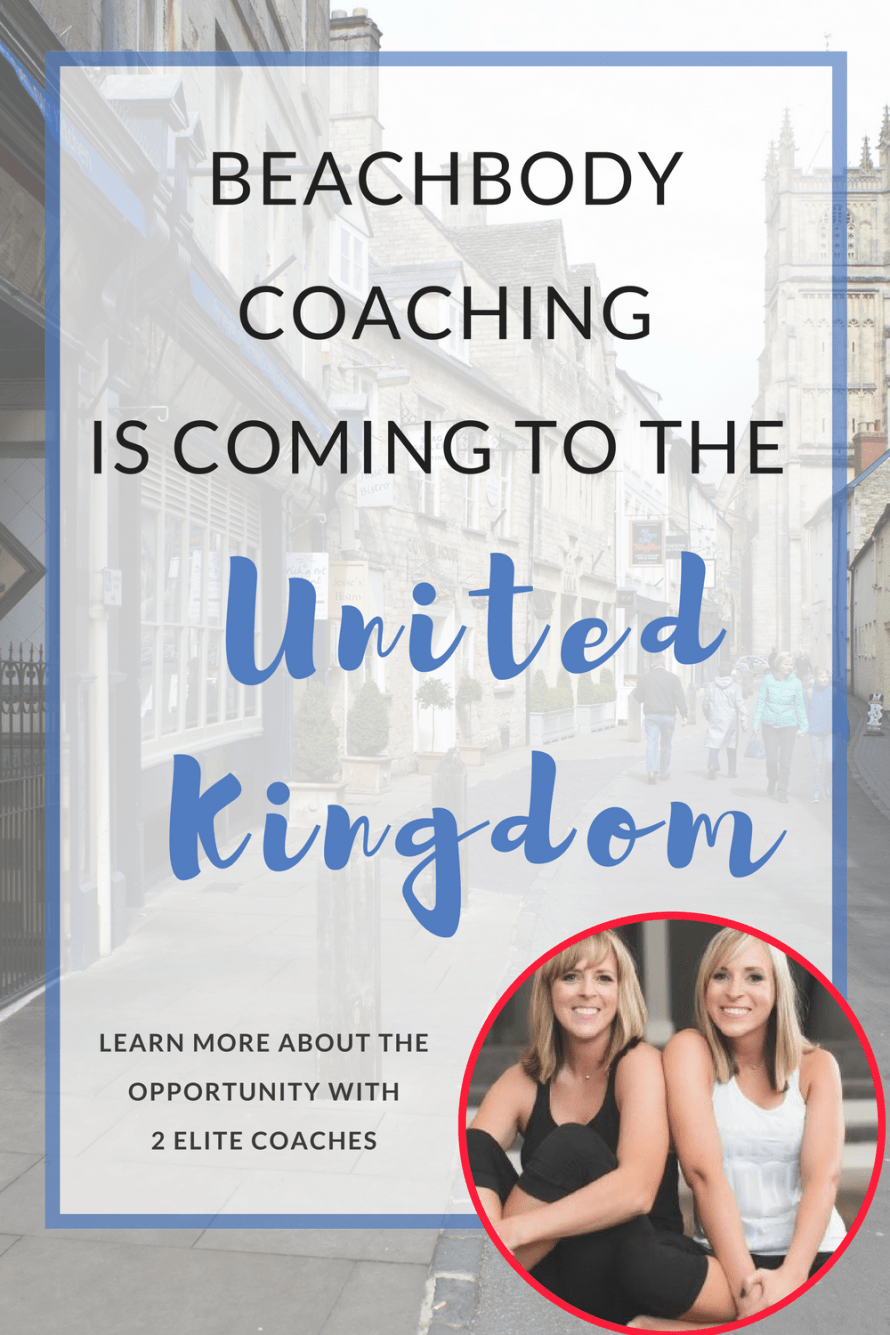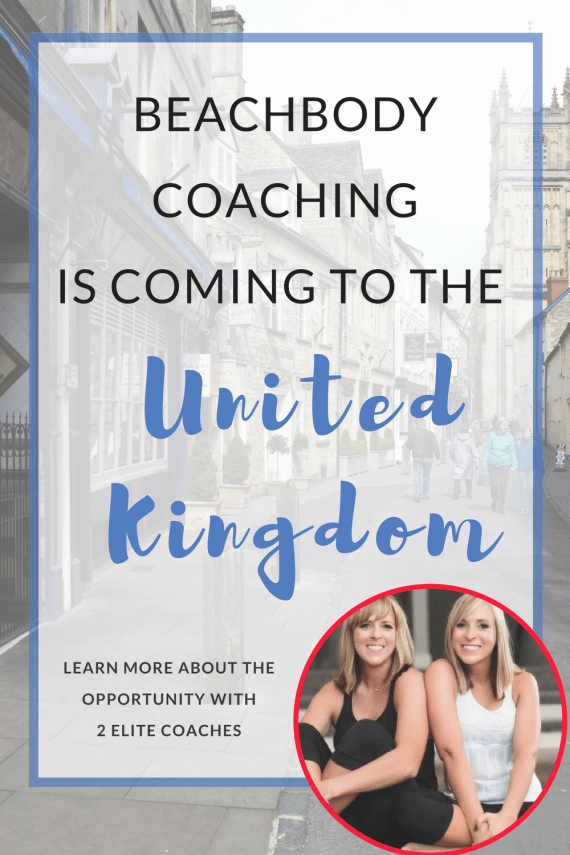 UK Beachbody Coach Opportunity
Our team has expanded into the United Kingdom! So whether you've tried a workout program yet or not, you could begin getting healthier or starting your own work at home business in just a few months!
We are offering training for new Beachbody UK coaches now, and we'd love to work with you!!
This quick little video lets you "meet" our CEO, Carl Daikeler, as well as, see what Team Beachbody is all about as a whole.
We could have chosen any company to work with, but we chose Beachbody because of its focus on helping people.
About 1 in 4 in the United States are considered obese, and we were surprised to learn —
The same is true for the United Kingdom (Public Health England).
It's time we start helping people find a workout and nutrition plan that WORKS for their busy lives.
We can help you see if the opportunity is for you, and if it is, we'll enroll you in our business training.
If you'd like to learn more about working from home as a coach, creating a side income, or joining a fitness group, please fill out this form.
If you know you want to sign up to coach, and want to get access to our training TODAY.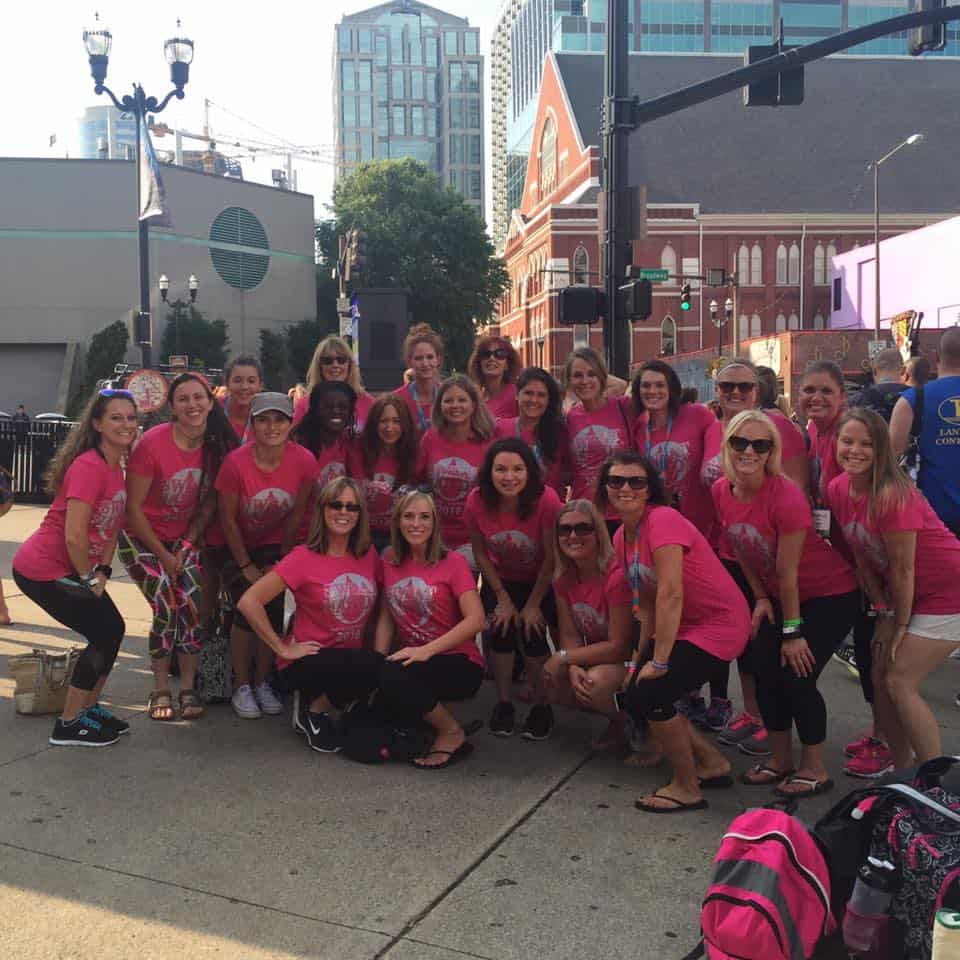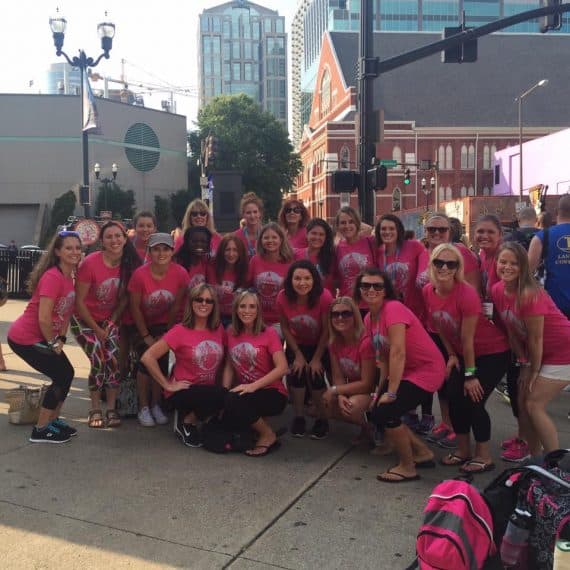 Our team of coaches is so excited. This is just a few of us. We're considered a 2X Elite team, and we're growing fast!
We have a variety of women on our team, and where we are an Elite team we are helping new coaches get started strong.
What We Use & Share:
Shakeology: Vanilla, Strawberry, Chocolate, and Chocolate Vegan
Beachbody's Performance Line of Energize and Recover
Beachbody On Demand: Challenge Packs and Stand-Alone
Most Popular Challenge Packs
Gear / Accessories
There is a distribution center in the United Kingdom so you don't have to worry about surcharges on shipping.
Along with that, there is also a Beachbody Corporate Office in Harpenden.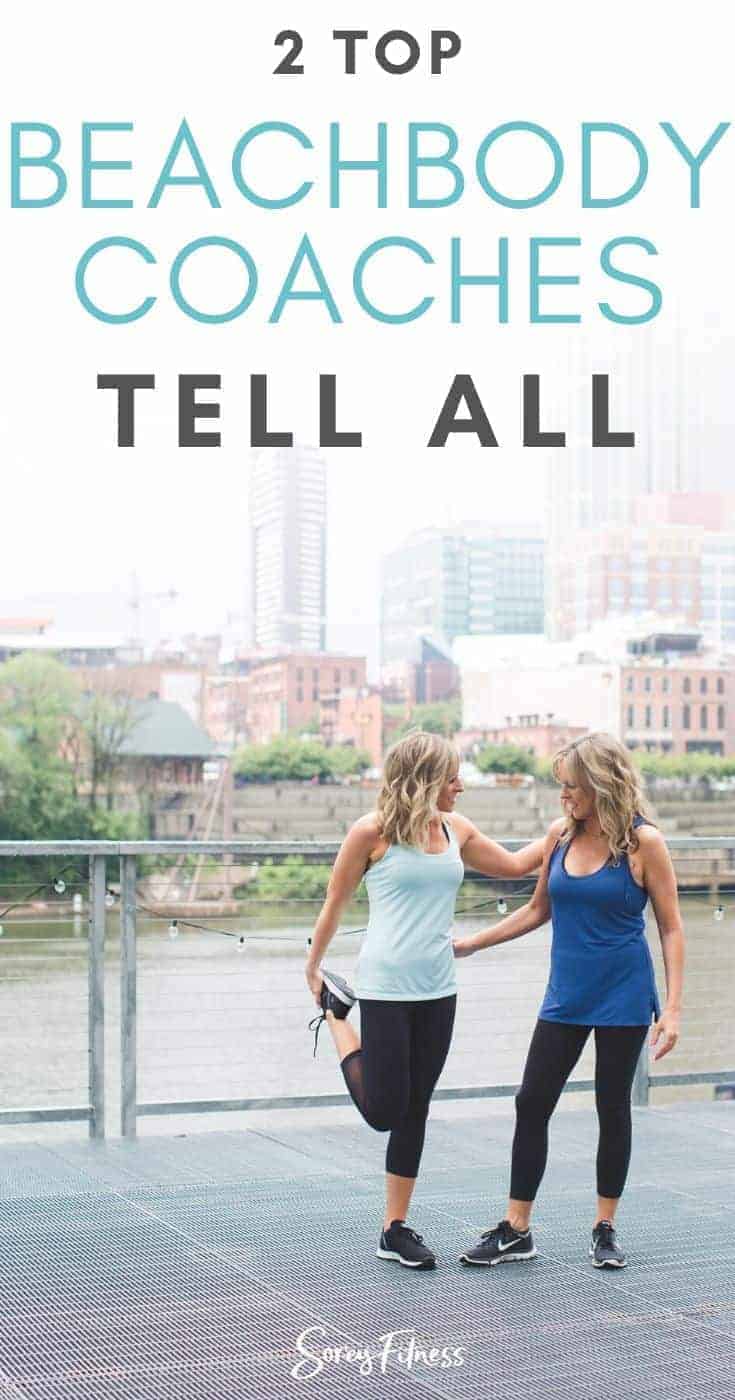 What does a Beachbody Coach in the UK do?
As a coach, we help people believe in themselves and their goals. We help them find the best workout and nutrition program for their busy life and preferences. Then, we hold them accountable and cheer them on.
We also love being able to help people – grow a business with helping others. We've mentored our team since 2011 and help them hit not only physical goals but financial ones as well.
Some Perks of Beachbody Coaching Are:
25% off personal orders
25% commission on customer orders
An ability to earn a weekly team bonus (this is the majority of our income)
The ability to earn monthly and yearly prizes including trips
The Beachbody brand is known for their high-quality standards all over the world
Our team provides you training to help you with your financial goals
There is no penalty for canceling and many money-back guarantees are provided
You never have to have inventory on hand
You'll receive a coaching website where family and friends can log in and order from you
Additional Resources for You: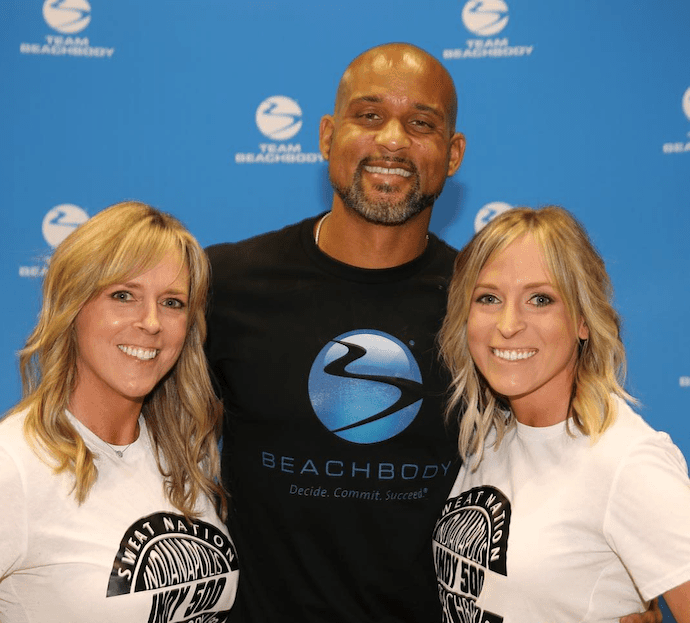 What is Required to Become a UK Beachbody Coach?
To become a coach, you must be at least 18 years old and live in England, Scotland, Wales, Northern Ireland or the Channel Islands.
A coach is also required to purchase their Business Starter Kit for $ £39.95.
This fee is waived if you sign up with a Challenge Pack.
The Starter Kit gives you an online office, access to customer service, and a website for people to order from you.
It's $15.95 a month to maintain that online office and website.
For us, it's been well worth the investment because we never have to have inventory on hand or deal with shipping items.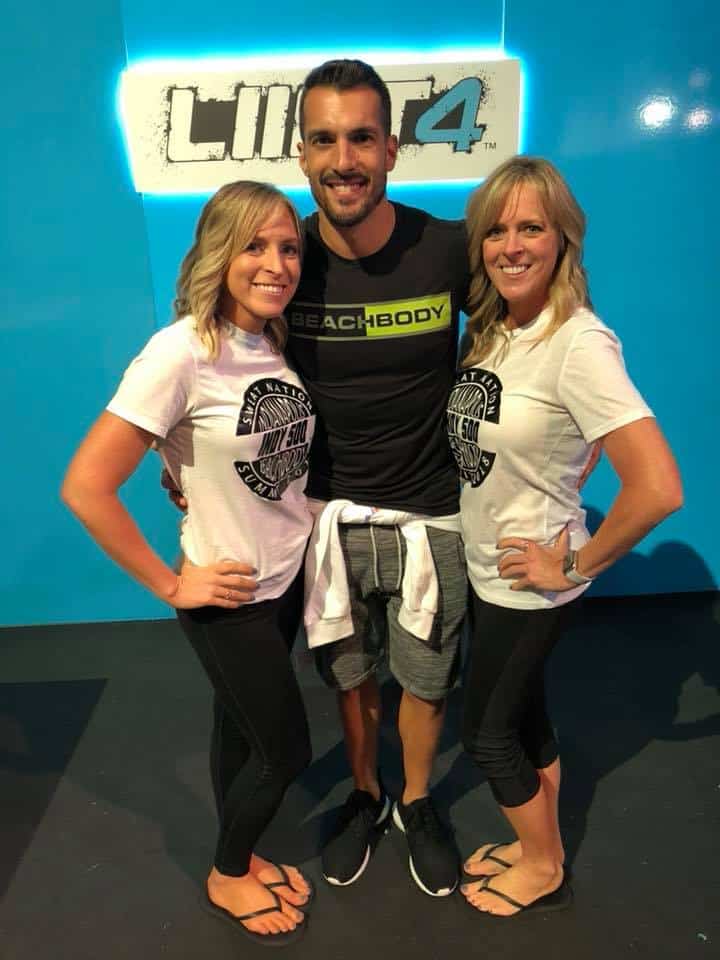 Do I have to be fit to be a Team Beachbody Coach in the UK?
No, you don't have to be fit or at your goal weight to be a Beachbody Coach in the UK! Some of the most successful coaches signed up for the extra accountability during their weight loss journey!
How do I become a successful Beachbody Coach in the United Kingdom?
To be a successful Beachbody Coach in the United Kingdom, we recommend focusing our using the products, getting results, and sharing about it. We offer trainings on how to share your results, start an online or local challenge group, and even grow a team like we have!
What kind of training do you offer UK Beachbody Coaches?
We offer training to help you kickstart your business and continue to grow it over the long-term!
If you decide to coach on our team, you will receive access to:
A 1-on-1 Call to Discuss Your Goals
The Basics – The simple things we do everyday to grow our business!
Training on How to Host a Challenge Group
Social Media Marketing Training
How to Grow Your Following Online
How to Grow Your Team of Coaches
Personal Development and Mindset Training
How do I enroll as a Beachbody Coach in the UK?
It's really simple to enroll as a Beachbody Coach.
Here are the steps:
Fill in Your Information
Choose a Coach Username (We recommend your first and last name)
Make sure it says Kimberly Sorey is your coach if you'd like to work with us! (Coach ID 301223)
On the next screen, you can choose a challenge pack. (We recommend the Shakeology Beachbody on Demand Pack)
Choose your Shakeology flavor (We love chocolate) and submit your form!
That's it! Email us at thegirls@soreyfitness.com to get added to our team page & training!
How do I get paid?
We get paid every Thursday based on our commissions and team cycle bonuses.
How Much Does a Team Beachbody Coach in the UK Earn?
The amount of money you make is dependent on you. As an independent contractor, you can work as little or as much as you want.
There are also NO sales minimums with coaching.
You can learn more about how Beachbody Coaches earn an income here, but in general UK Beachbody Coaches make 25% on workouts, accessories, and supplements. They also make 10% on apparel.
I want to Coach in the UK, but I don't know ANY local UK Coaches. What do I do?
Your Beachbody Coach sponsor doesn't have to live in the UK. You can sign up with any coach you'd like! We recommend finding someone who is actively coaching and offering training to their team. (We'd love to work with you as well).
Can I Sign-Up Coaches and Customers Outside of the United Kingdom?
Yes, you can sign up customers and coaches anywhere in the UK, United States, Puerto Rico, Canada, and France!
If you're interested in the Beachbody UK Expansion, we'd love to set up a time to chat about goals!
Please email us at thegirls@soreyfitness.com or let me know using this form.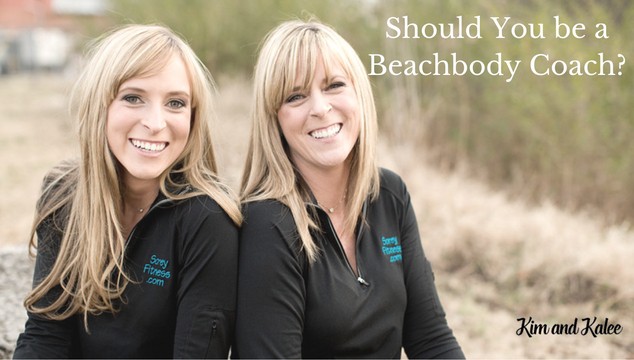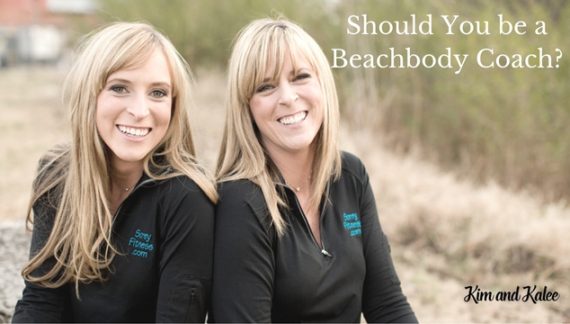 A Little Bit About Us
You could have clicked to learn about this opportunity anywhere…and you found us! We're so happy you did, and we hope to get to know you better!
We're a mother-daughter team that is full-time Beachbody coaches with an amazing team of leaders we work with.
We found Beachbody workouts in 2008, and we've been hooked ever since. We love the high-quality workouts and easy-to-follow meal plans. We're both pretty introverted, and the idea of working out at home always appealed to us.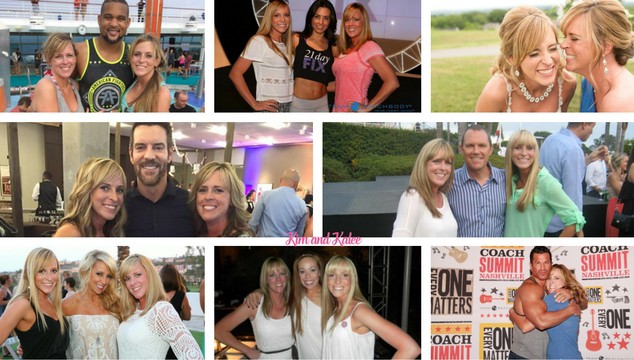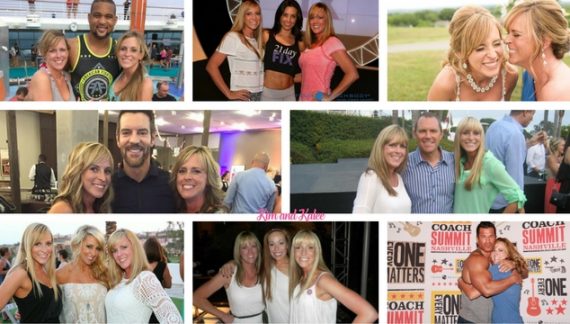 Then in 2011, we learned about coaching and signed up!
The title held us accountable to our own goals and also allowed us to follow a passion we would never have considered otherwise.
Since then, we've helped 1000s of people which is pretty mind-blowing. We also were able to quit teaching upper education and commit our time and heart to this mission.
We work completely online (usually from our pajamas or workout clothes), and there is nothing better than being able to meet someone new and hear about their goals for us.
About Our Team – Sweat Nation
Sweat Nation is what we call our community inside of Beachbody!
We are a team of mostly women ranging from the early twenties to late fifties!
We are all at a different place in our fitness journey.
Most of us have grown our health and fitness business completely online.
You definitely don't have to just present your new business to your family and friends – though we do help those people, too. We have the training to help you reach people with your coaching business anywhere.
If you decide to join our team you'll receive access to:
Our Sweat Nation Challenge Group for Fitness Goals
An Exclusive Preview of our Self-Paced New Coach Training
2 coaches for 1 – You'll get Kalee and me as your mentors!
Access to our private training website
So much more!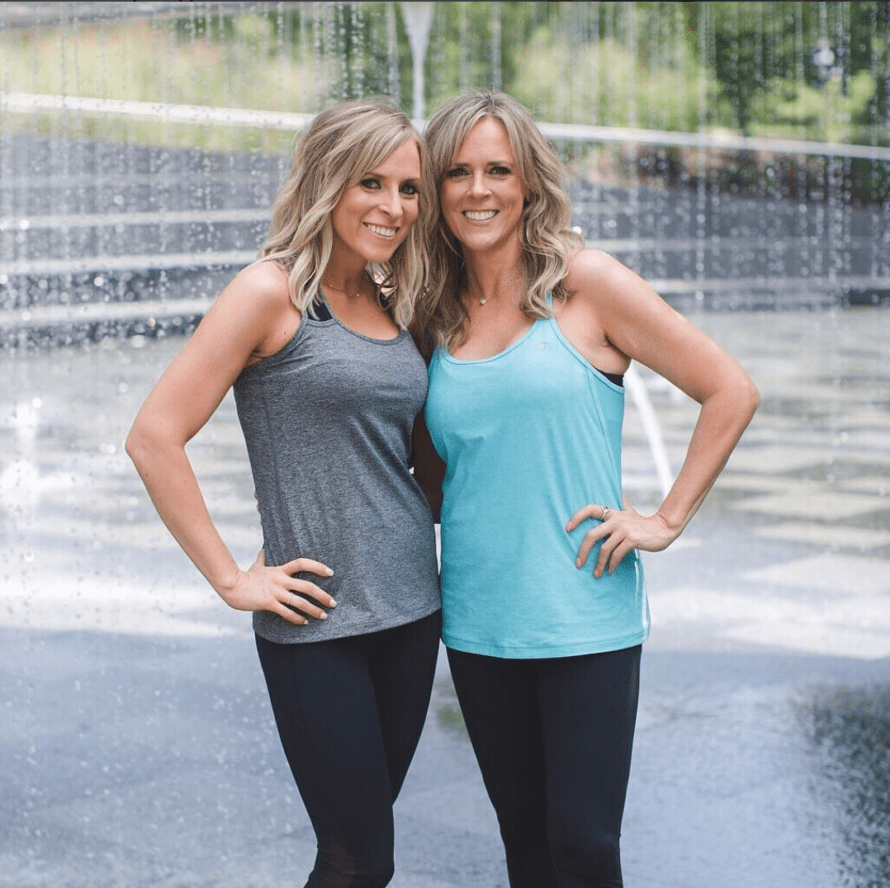 We can't wait to get to know you!!!
I can't wait to get to work with you – as either your coach for your fitness goals or mentor in the business opportunity if you want to coach. I am curious:
What drew you to Beachbody Coaching?
Are you interested in a fitness goal or more a financial one?
How much time do you want to commit to your health and/or business?
What goals do you have in mind?
Do you have any hesitations or worries?
Can you email us at thegirls@soreyfitness.com or fill out the form here.
We know the Beachbody UK expansion is so exciting, a lot of fun and a great way to grow a business!
If you have additional questions about Beachbody UK coach expansion, then please email us at thegirls@soreyfitness.com
Beachbody does not guarantee any level of success or income from the Team Beachbody Coach Opportunity. Each Coach's income depends on his or her own efforts, diligence, and skill. See our Statement of Independent Coach Earnings located in the Coach Online Office for the most recent information on our Coaches' actual incomes.
The Statement of Independent Coach Earnings can be found at
http://www.beachbodycoach.com/uploads/fckeditor/mdbody/File/downloads/statement_of_independent_coach_earnings.pdf