As the first mother-daughter Beachbody coach duo, we love being able to help other women find their healthy body and balanced life.
We know there are challenges at every age to stay fit and focused, and that's why we started this health and fitness blog and our business in 2011.
In the past 5 years, we've been blessed to be able to work with thousands of women through our 21 Day Challenge. You can learn a little about us below!

We're weirdly alike.
Even though there are almost 2 decades between us, you'll rarely see us apart.
We are the weirdos that finish each other's sentences, watch all the same TV shows, and enjoy the same thing.
Before becoming the first mother-daughter Beachbody coach team, we were both high school math teachers. Within a year of SoreyFitness starting, we both quit teaching to pursue our health coaching business.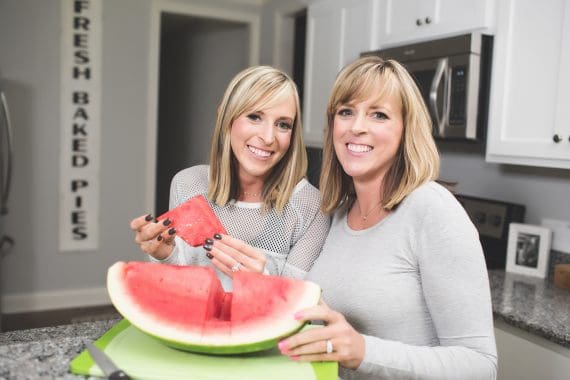 Our Take on Healthy Eating
No matter if you're in your 20s, 30s, 40s, or 50s+ we believe in a balanced diet. That means no food group is ever off limits!
We practice the 80/20 rule. For example, 80% of the time we eat healthy, whole foods, and 20% of the time we can indulge in whatever we want.
While we know about the Whole 30, macros dieting, and other trends in the industry, balanced eating is timeless. It's something you can do for life without stressing or naming foods as "good" or "bad".
We do aim to eat unprocessed foods. A simple rule to eating clean or whole foods is to only eat things from the ground or that have a mother. If it's in a box, it's probably processed.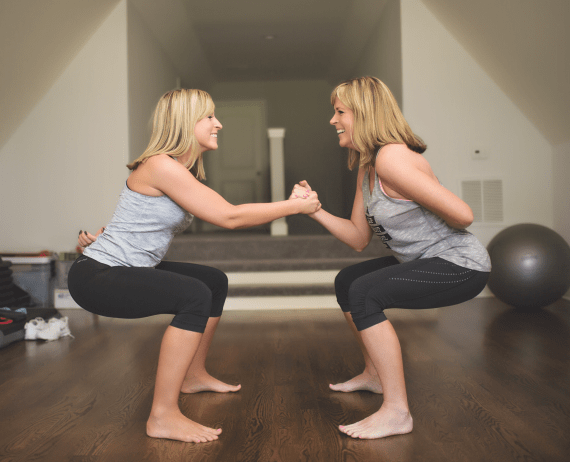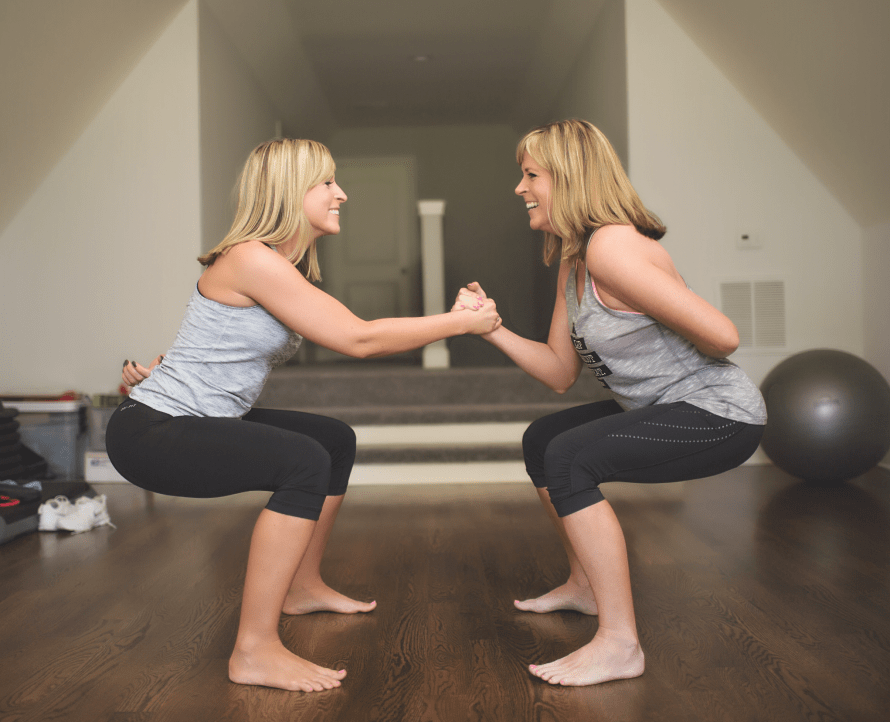 Our Take on Fitness
We both love home workouts. Since the Denise Austin and Tamilee Webb days, my mom has owned a ton of the best DVDs that never required a gym.
We love how private and convenient working out at home is!
There are so many great programs out there now, too!
We found P90X in 2007, and we fell in love with how well the workout calendar, nutrition program, and accountability was all laid out in one place. Fast forward to the present and we've completed most of the Beachbody library program.
Our favorites being Turbo Fire, the 21 Day Fix, and Hammer and Chisel.
As we know, it's awesome to be able to workout at home, but sometimes you need someone cheering you on. We've been blessed to have one another (our family isn't so health-oriented!).
We'd love to be able to help cheer you on in one of our 21 Day Challenges.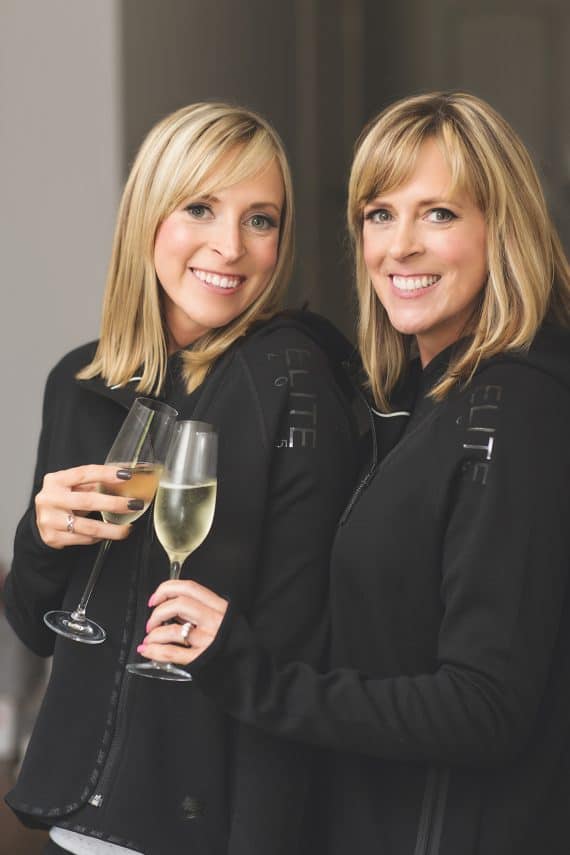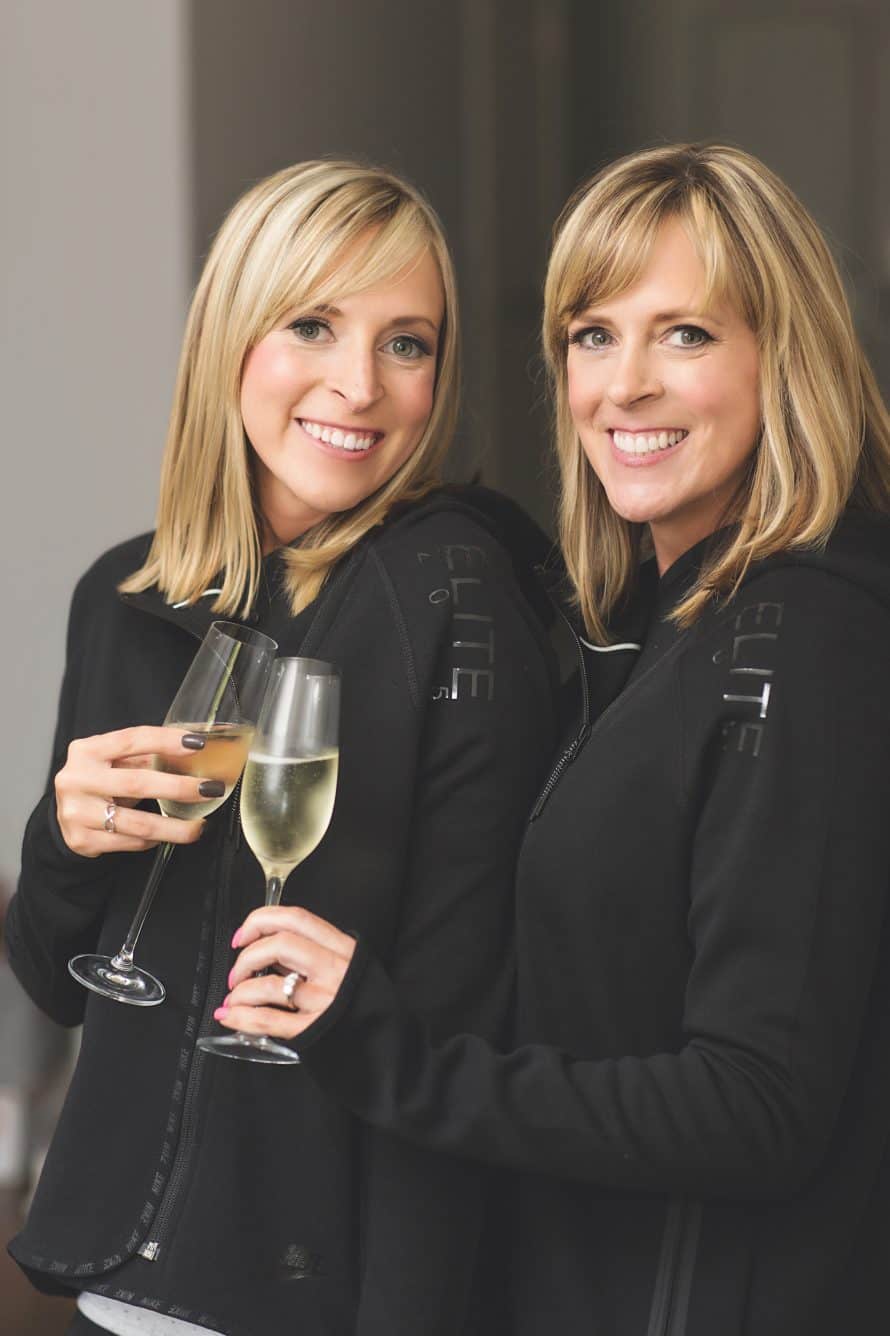 We're also Elite Beachbody Coaches.
As we fell in love with Beachbody's programs, we researched how we could work with them. There is just no other company out there that offers nutrition and fitness programs that you can do for a lifetime in our opinion. We love being able to recommend a program for someone's goals, time and preferences and watch them glow from the inside out.
We also now mentor others just like us to be top coaches as well. Our team of coaches is actually in the top .01% of the company, and we're currently accepting applications to join our team! If you love health and fitness or love a Beachbody workout like we do, don't hesitate to apply or email us at thegirls@soryfitness.com
Connect with Us
Our business is completely online (because we're major homebodies!).
If you'd like access to our latest free and premium fitness and nutrition challenges, additional accountability, or just to chat – please let us know!
We're also available for freelance work, sponsored posts, and appearances. Please visit our media page for more information.
We also work one-on-one with people!