A Beginner's Guide to Healthy Living – Healthy Eating for Weight Loss
This post may contain affiliate links. All opinions shared are my own. As an Amazon Associate I earn from qualifying purchases. Click to view our full disclosure.
The amount of information on healthy eating and overall wellness is overwhelming. While there are 1000s of tips and strategies for healthy living online, we'll look at the basics of how to live a healthy lifestyle. We'll look at nutrition tips for a healthy balanced diet, weight loss meal plans, and how to live a healthier life overall.
On this one page, we've condensed years of articles and nutrition tips into one place.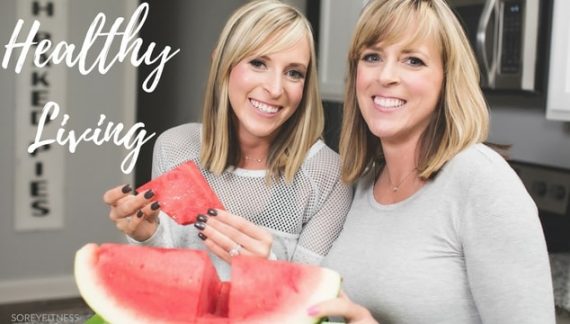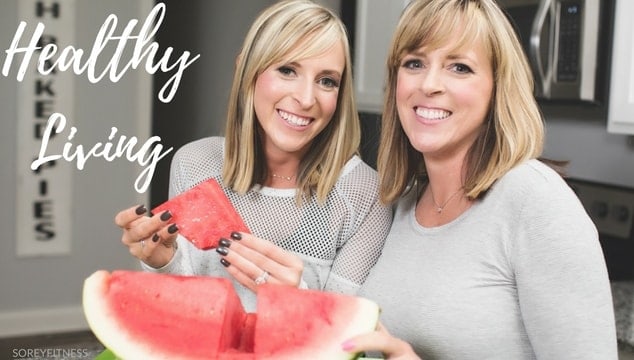 This post may contain affiliate links; view our disclosure policy here.
What Does it Mean to Practice Healthy Living?
To us, healthy living encompasses healthy eating, personal development and mindset, and exercise. It's really about feeling your best inside and out versus focusing on just weight loss.
To us – your mindset is KEY.
We put together a few guides to help you get excited and ready to take care of yourself and hit your goals, as well. Before you can create new habits, you need to be organized in your life and having more energy can help too.
You may also get a lot from the following how-to guides: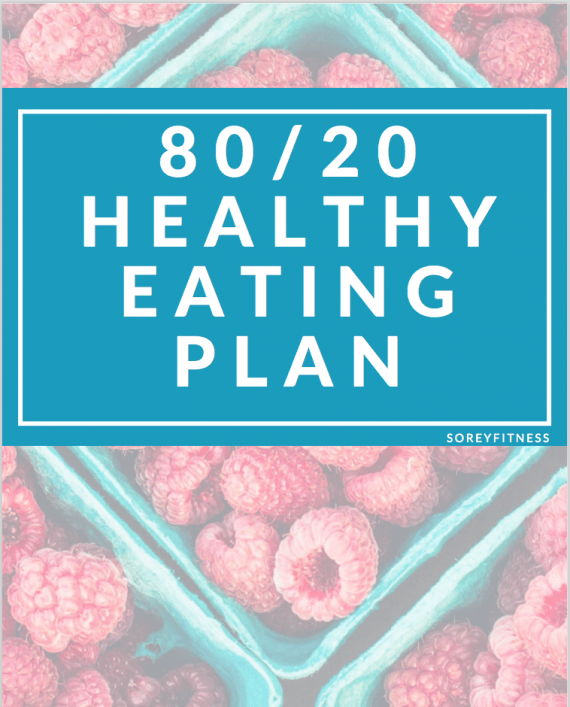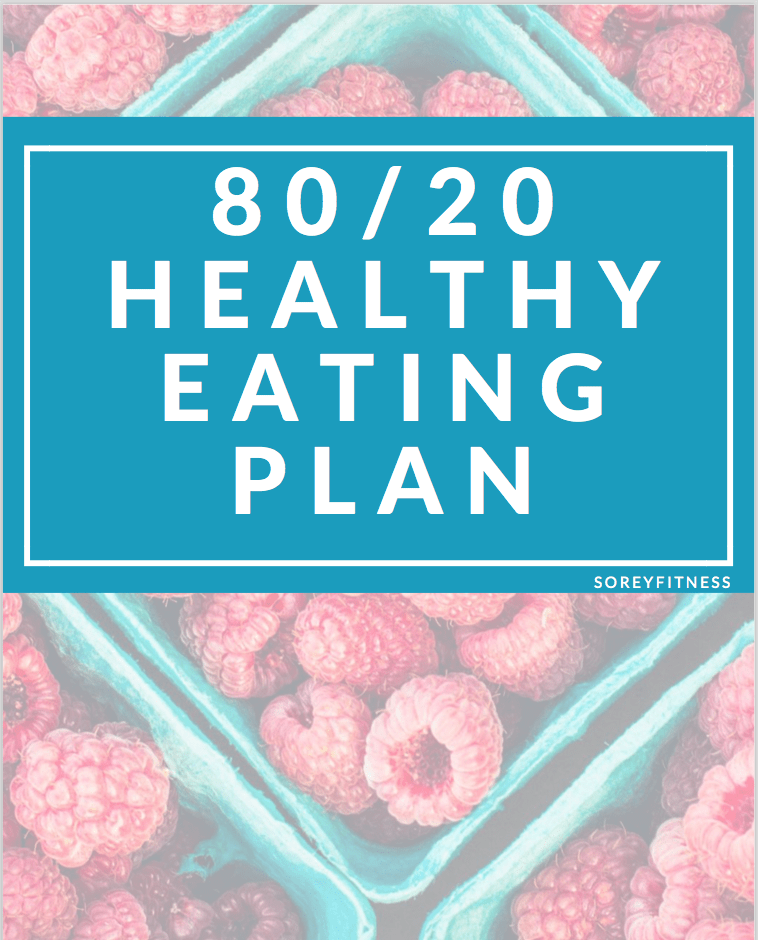 What Does a Healthy Eating Look like?
We have a simple approach to a healthy balanced diet versus whacko nutrition tips and fads. We focus on making the healthiest real-life choice we can and keeping it all in balance.
Nutrition Tips
Any given day, you might see us eating:
healthy fats
lean protein
fresh fruit & veggies
a glass of wine
a piece of cake ;)
We truly believe that if you eat a healthy, balanced diet 90% of the time that you can also enjoy a treat 10% of the time. We got the approach from Joy Bauer's 90/10 book in the early 2000s. The book is still great, and it includes 2 weeks of meal plans.
The 80/20 Meal Plan is what we typically eat, and it still follows the 90/10 approach — just a little more flexibility in your healthy eating.
Plus, the more you can unlink food as a reward, the easier you'll be able to control your portions of even the foods you typically overindulge in.
As you learn a healthy balance, it also takes away the word "diet" or "extreme" – it's just how you eat. Having such a simple approach has helped us not only get to our goal weight but maintain our happy weight.
Find What Works for You
Meal Plans
It really helps us to have a meal plan in place for the week versus trying to count calories. Others don't mind tracking their food in a journal or an app. So it may be worth playing with a meal plan or tracking, and see which one works best for you.
Along with the 80/20 meal plan above, we do have a few additional meal plans that we've personally followed and shared on the blog.
The first is a 2 Week Eat Clean Meal Plan. This meal plan is perfect if you're wanting to tighten down on your nutrition because its 100% focused on healthy foods versus the above plans.
We were only able to stick to such a strict meal plan for those 2 weeks though. So we adapted it to include a daily allowance for a treat in one additional Eat Clean Weekly Plan.
If you're needing a higher calorie meal plan, this one is 2,100 calories.
We also tested out Weight Watchers and Nutrisystem. We did a full Nutrisystem review after the food was so convenient! You can also get 40% off right now.
Support
Weight Watchers made support a key in their program, and it's worked. They now have online or local groups. We also offer something similar. Our 21 Day Challenge with year-round membership after you've completed the challenge is a great way to find support and accountability online and on a budget.
The main thing to remember is to find what works for you long-term.
5 Steps on How to Live a Healthy Lifestyle
Our favorite healthy living tips revolve around what is sustainable for a long period of a time.
We often focus on the nutrition tips and working out when we think of healthy living tips; however, your mood is just as important! We love being able to listen to books on Audible.
A few of our favorite books for a healthy mindset are:
What Weight Loss Programs Work?
We want to make sure we talk about weight loss challenges and programs as well.
While we focus on a healthy balanced diet, we know some people want to kickstart their healthy lifestyle. There is nothing wrong with that – just keep in mind it might not be a realistic diet long term.
Examples of a weight loss kickstart might be:
If you're struggling with food allergy symptoms, learning more about elimination diets may help you start to feel better and regain your energy.
We focus on healthy eating and working out at home with our 21 Day Challenge as well. We'd love to have you join us!
We also have done a 7-Day Sugar Detox to help us get back on track after the holidays or vacation.
You can get our shopping list, tips and meal plan for the Sugar Detox here.
A Healthy Lifestyle Dramatically Increases Your Quality of Life
Livestrong cited 5 dramatic benefits to healthy living and healthy eating habits.
Disease prevention
Injury prevention
More energy
Healthy weight
Better mental health and happiness
Our friend Tara at Little Miss Lion Heart did a great post about how food effects our mood too! Check it out for specific food lists and tips!
More Guides to Healthy Eating
As we mentioned above, we're condensing years of articles and healthy living tips into one major resource. We hope these guides help you start a healthy lifestyle today!
You may also enjoy these tips!
Food & Recipes
We also are not food bloggers. If you're looking for recipes check out Chrissy or Kaila's blog for yummy healthy foods.
With that said, we do have some of our favorite healthy meals and recipes on the blog.
What are your healthy living tips? What would you like to learn more about?
You may also be motivated by weight loss rewards like we are!