80/20 Diet – How We Lost the Weight & Kept it Off for 10 Years
This post may contain affiliate links. All opinions shared are my own. As an Amazon Associate I earn from qualifying purchases. Click to view our full disclosure.
My mom and I started following the 80/20 Diet back in 2006! While it's been over a decade of eating this way, I still remember the sense of freedom I had grabbing Peanut M&M's from the vending machine that first week. The only thing that topped it was seeing the scale drop 5 pounds in the first week.
Find out why it works, our favorite resources & snag a free meal plan below!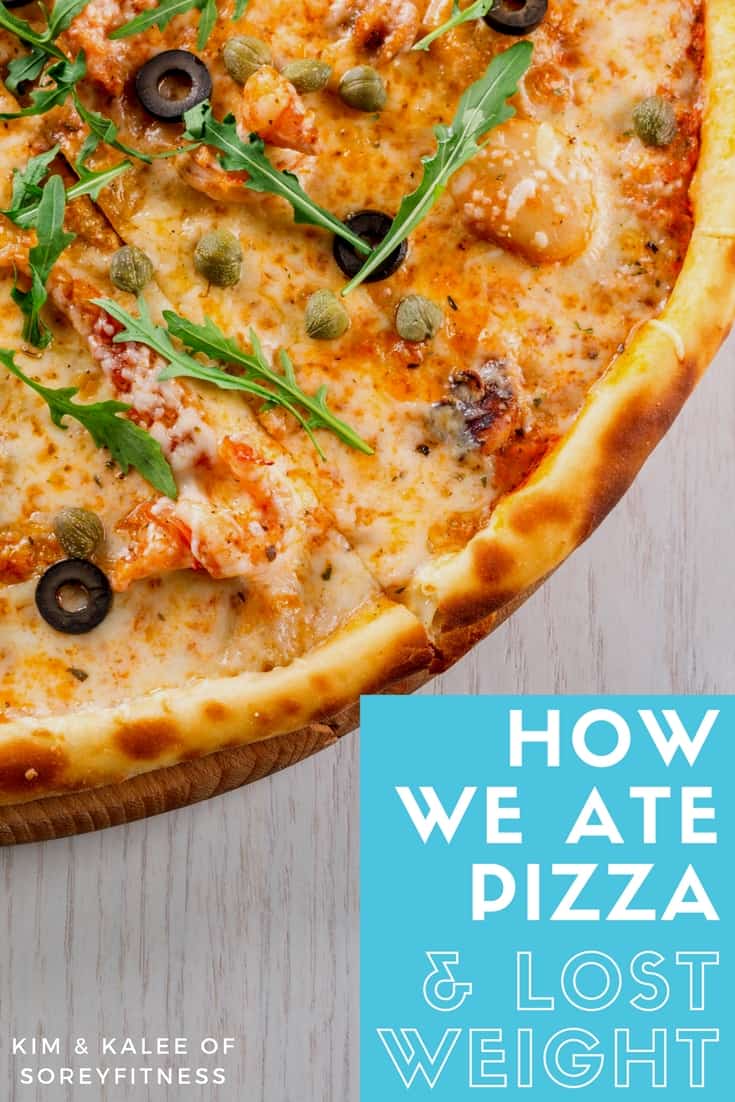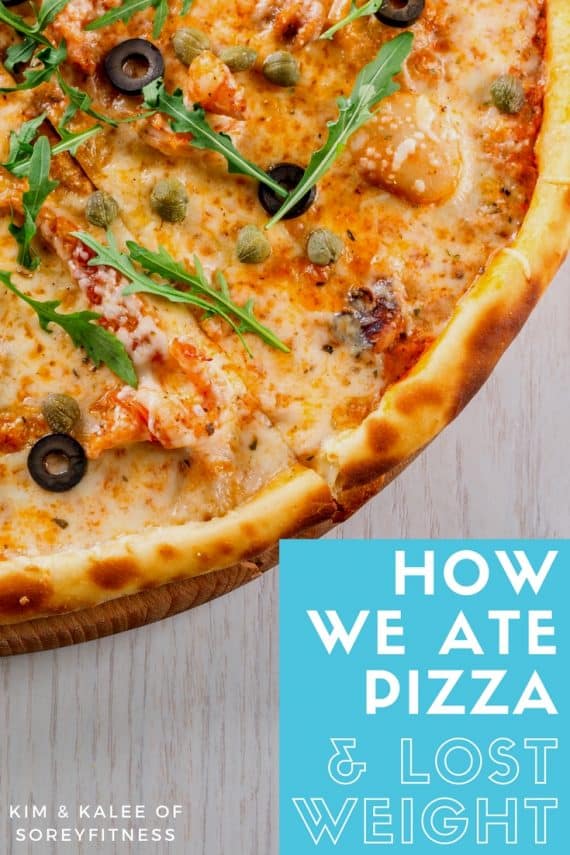 This post does contain affiliate links; see our full disclosure here.
So What is the 80/20 Diet?
The 80/20 diet is really all about moderation & potion control. You eat healthy, whole foods 80% of the time, and the other 20% can be whatever you want!
Does it work?
We aren't alone in finding this type of eating to be beneficial both to our waistline and mindset. For me, it was all about not having to diet necessarily. I loved the way I felt eating healthy, and the 20% allowance still let me enjoy nights out with friends and date nights.
Celebrities like Cameron Diaz, Olivia Munn, and Miranda Kerr also have found the 80/20 Rule to be beneficial to them!!
Unlike some crazy diets like the 3 Day Military diet, this 80/20 Principle is dietitian approved too.
Rachael Hartley, RD, a dietitian at Avocado A Day Nutrition LLC and co-founder of the Joyful Eating, Nourished Life program, says,
"Being healthy doesn't require eating 'perfectly'—whatever that might be…If 80% of your diet consists of nutritious whole foods, there's room for the other 20% to come from fun foods without compromising health," she says.
Why We Like It
Simple to follow
Increased energy
Lost Weight
No food group is off limits
You can enjoy your favorite foods without guilt
It's a lifestyle versus a rigid diet.
What does 20% look like?
As we researched this, there are different approaches out there. Some people look at the 80/20 Diet in meals whereas we look at it in calories. You can really do it either way.
Meal Examples:
Say you eat 3 meals per day
3 meals per day = 21 meals per week
So 20% of 21 meals is a little over 4 meals.
This would mean you could indulge 4 times per week.
Say you eat 6 small meals per day
6 meals per day = 42 meals per week
20% of 42 meals is about 8 1/2 meals.
This would mean you could indulge up to 8 meals and maybe a couple of snacks per week.
We personally struggle with this concept because – what do those 4 or 8 meals look like? Adding in a small fry instead of veggies or pairing dinner with a glass of wine – you are probably right on track with your weight loss goals. However, if your 4 to 8 meals looks like a drive-thru combo run, that's another story completely.
20% of meals just feels too vague for us.
So what do we do?
20% of Calories Per Day
The downside to this is you do have to track your calories at least at first to learn how much you're eating per day. We eat a lot of the same foods each week so now it's second nature without counting. Joy Bauer's 90/10 Diet also includes a 2 week sample meal plan so that if you followed it – you don't have to count calories either.
The plus side to the 20% of Your Calories Madness is that you KNOW you're staying on track with your weight loss or weight maintenance goals. It comes down to calories in and calories out.
Calorie Example:
If you eat 1400 calories per day, that leaves you to have 280 calories of anything you want.
If you have 1600 calories per day, that leaves you to have 320 calories of anything you want.
Just take your total calories and multiply by .2 to find your 20%.
This is all outlined in our free meal plan and Joy's meal plan in her book.

What foods are allowed?
Anything you want!
We eat about 1400 calories per day, so that means we could have a whole Birthday Cake Halo Top ice cream, a Snickers bar, or whatever we want.
We also could take our 20% allotment and add it to dinner. For example, we may normally eat about 450 calories for dinner, but we really want pizza. We could get 2 slices and be in our caloric budget for the day with that extra 20%.
What do you eat 80% of the time?
It's always fun to munch on a chocolate chip cookie at a party or grab a slice of pizza, but the reality is we eat clean 80% of the time.
80% of the time we're eating:
Fresh fruits & veggies
Lean meats like chicken breast or fish
Healthy fats like nuts & avocado
Dairy products like Greek yogurt & kefir
Tips to Seeing Results with the 80/20 Diet
Watch your portions
Track your food (We love My Fitness Pal)
Choose Fresh (not boxed) foods 80%
Another tip is to know your bigger cheat days. We love wine festivals, and we go to about 3 a year. Those days we usually enjoy our wine, snacks and then have a nice dinner. There is no telling what our calories are for that 1 day. So instead of having 20% of each day of the week, we'll go 100% (or as close as we can) during the week to budget for that special outing.
Do you have to exercise on the 80/20 Diet?
You don't have to exercise with any diet. It just helps you see results, feel better and improves your overall health. We're all about feeling and looking our best, so we do workout 5 days a week. Ironically, our workout days break down to about 80% of our week as well.
Working out doesn't have to be miserable or extreme though. We love the 21 Day Fix, 3 Week Yoga Retreat and Beachbody on Demand to mix things up!
Balanced Eating Books
Our favorite diet book that we recommend on a weekly – if not daily – basis is Joy Bauer's 90/10 Diet.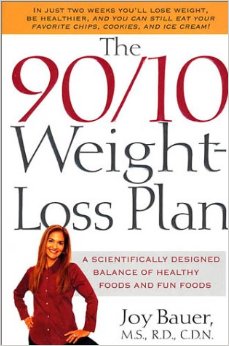 It's SERIOUSLY a game-changer! It includes 2 weeks of meal plans, recipes, and WHY the plan works. She really knows her stuff!
She also has several cookbooks that aren't cardboard-food either.
The best part? You could get all 3 BOOKS used for under $10 on Amazon right now!
You may also like The 80/20 Diet by Teresa Cutter for additional recipes.
"Often 80/20 leaves too much leeway for indulgences, whereas 90/10 is pretty strict but does allow for a few," she says. You can look forward to two freebie meals per week, and this method reduces the risk of overeating. "You can easily consume hundreds of calories in a few minutes, which can negate all of your hard work," she says.