What is the 3 Week Yoga Retreat? (& How to Stream It Now)
This post may contain affiliate links. All opinions shared are my own. As an Amazon Associate I earn from qualifying purchases. Click to view our full disclosure.
Beachbody's 3 Week Yoga Retreat is perfect for beginners looking to learn & lose weight! It's available on DVD or streaming. We review the classes & calendar. (Updated April 2020)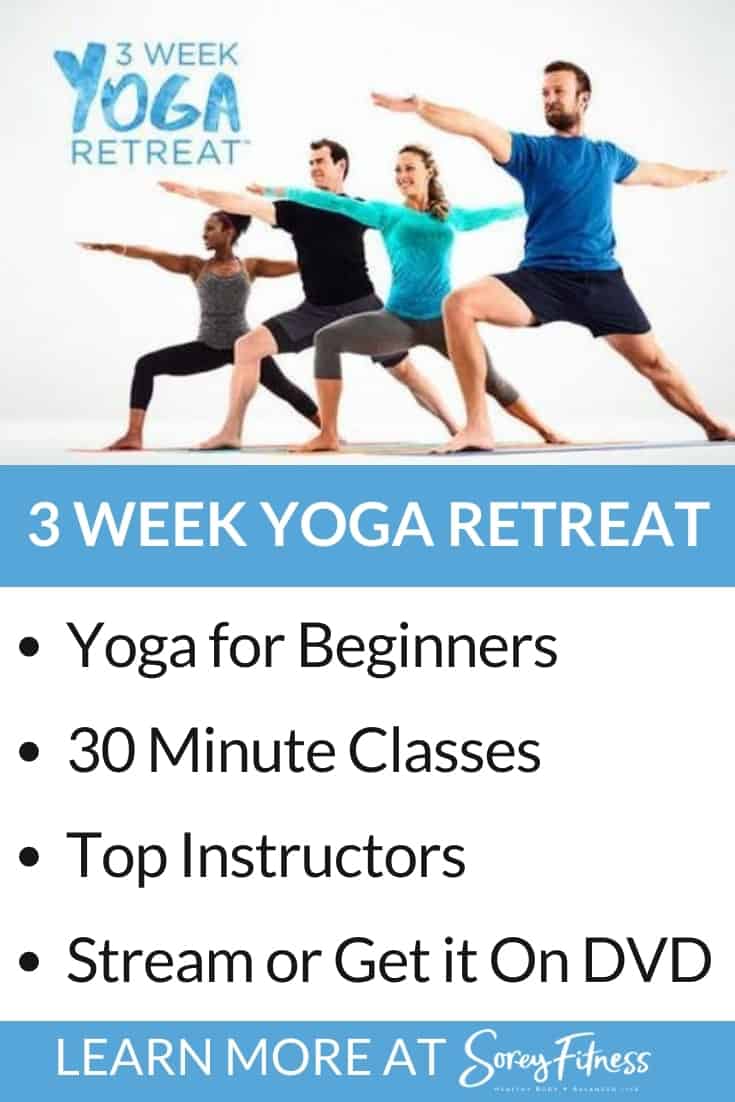 What is Beachbody's 3 Week Yoga Retreat?
It's straight-forward yoga for beginners.
There isn't a single candle, chant or OHMs…which makes me feel so much more comfortable! As a not flexible, Southerner I need a simplified, stripped down program without all of the weird mystical kind of stuff going on like there is in some yoga videos.
Each of the 21 unique workouts is on a seamless white background.
Every other yoga video seemed like it was on the beach or had weird music or religious undertones to it. The clean backdrop helps me to just focus on what I'm doing and breathe (versus giggle at the dude on the beach with a bulge in those too-tight yoga pants! Eeek!)
It feels like a live workout because of the cueing.
Just like a live class, the instructor guides you with their voice versus you watching a TV screen. They actually had the test group try the workouts just be hearing the cues (not seeing the instructor) – so the cueing is far better than any other yoga video I've tried.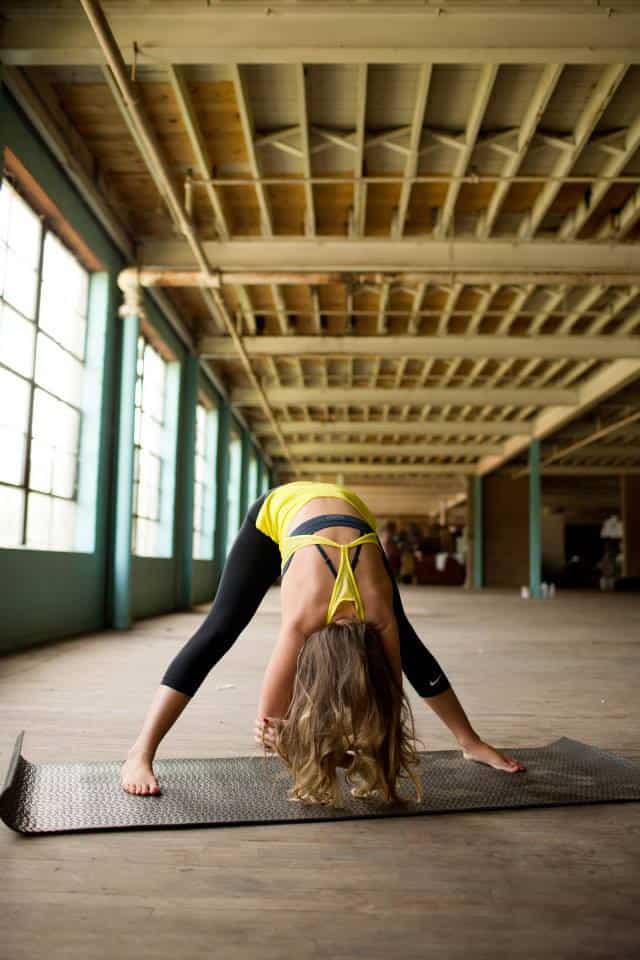 The yoga program is broken down into 3 week-long phases.
The phase progress provides a strong foundation in yoga and then expand on the fundamentals to gain more confidence in the practice.
Plus unlike the yoga classes that took me an hour to commute back and forth from, these workouts are just 30 minutes.
This was huge for me because I notice my form in certain yoga poses starts to suffer in a longer class. I need to build up my endurance and strength to be able to do a longer class.
There is a modifier.
Thank goodness.
After the 3 weeks, I've improved my flexibility, quieted my mind and improved my balance.
Can you stream the 3 Week Yoga Retreat?
Yes! You can stream the full program with a Beachbody on Demand membership!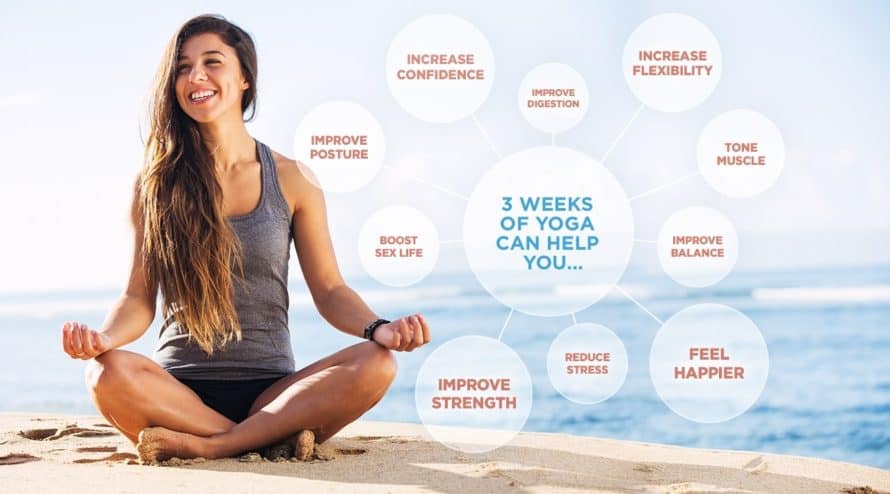 Benefits of Yoga
While I saw some weight loss with the 3 Week Yoga Retreat, I also saw several other benefits.
They included:
More Confidence
Better Posture
Increased Flexibility
Improved Muscle Tone
Better Balance
Happier
Less Stressed
Better Digestion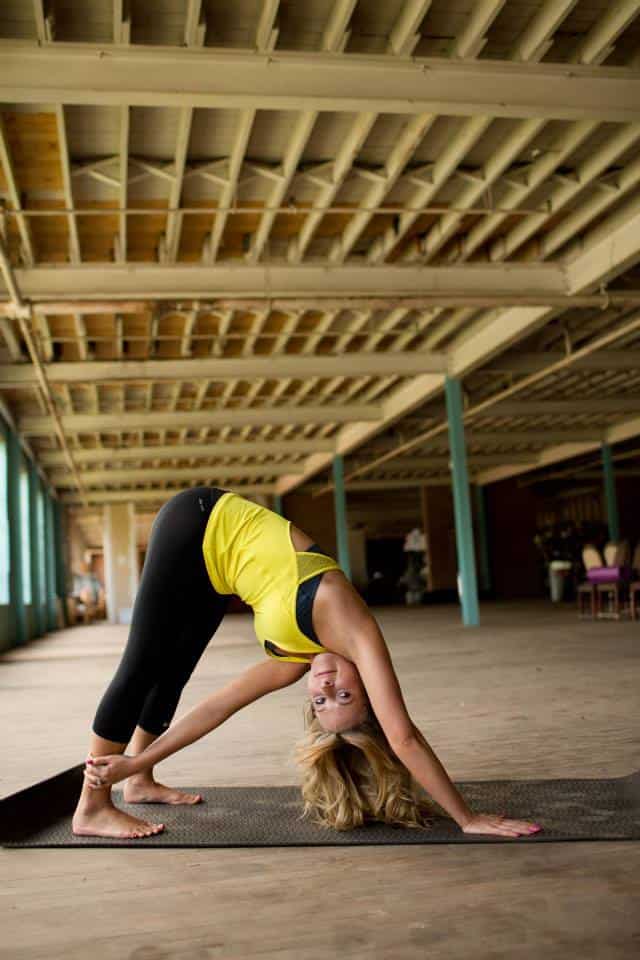 My Honest 3 Week Yoga Review
I started the 3 Week Yoga Retreat because I was always interested in yoga, but I never was consistent with it.
I had failed to do yoga because I didn't like the chanting and cheesy backgrounds. I also didn't know the proper form, and I felt like I wasn't getting a workout in.
This program – shot in a white studio with professional trainers – finally helped me find my yoga practice.
I've always wanted to be able to do yoga.
I actually joined a gym for the sole purpose to try yoga after skipping "yoga day" with my regular workout programs.
The reason I skipped the tapes before was I didn't feel like they gave enough cueing from the tapes to have proper form.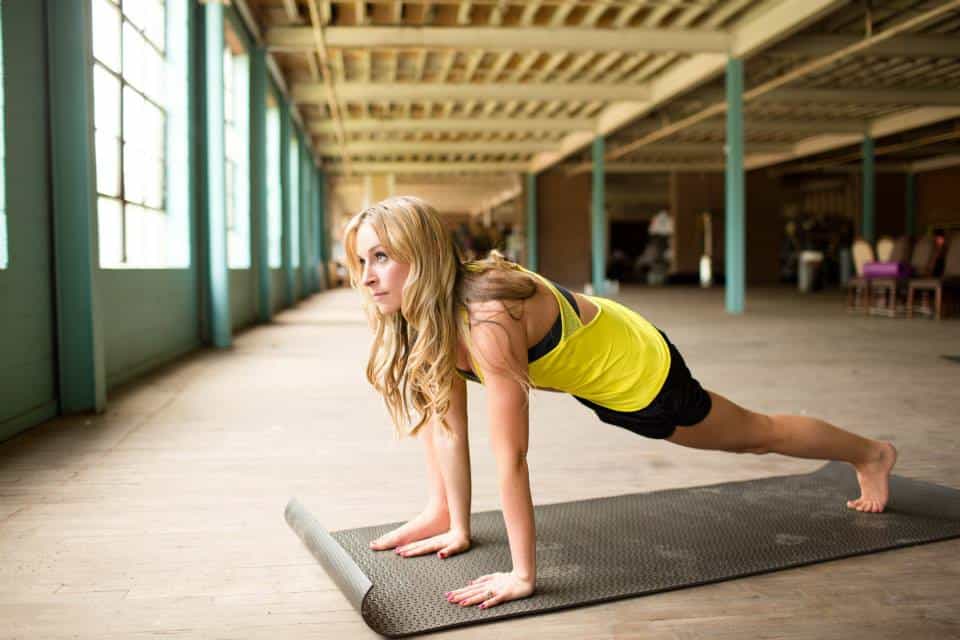 Well, turns out the people that go to yoga class have been going for years. They are familiar with each pose's name, and they are SO bendy!
My brain couldn't quiet down.
I wobbled on one leg, and I definitely wasn't doing that whole breathing thing right. I was too busy comparing myself or thinking about the traffic to and from the "relaxing but challenging" class.
So I stopped going.
It probably wasn't the best choice, but I really needed a yoga for beginners class. I
needed a foundation before breaking out some intense balance yoga poses.
I knew I needed to get back into practicing it though because of the health benefits. Do you ever feel just too intimidated or uncomfortable by all of it, though?
That's why I tried Beachbody's 3 Week Yoga Retreat. It's personal, not hippy dippy.
I can do it without having to worry about someone seeing my granny-panty lines in awkward yoga poses.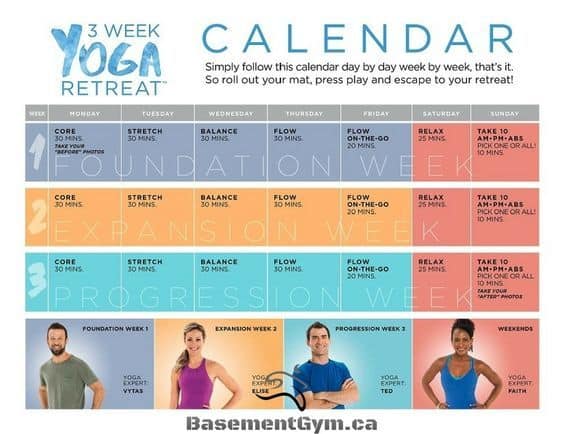 Here's what you should expect from Beachbody's 3 Week Yoga Retreat:
The 3 Week Yoga Retreat Weekly Progression
All of the trainers are certified yoga instructors with years of experience. They are intensively trained to be able to cue someone through each of the yoga poses. Before creating the program, they actually blindfolded the instructors and clients to make sure you didn't need to strain your neck to see what the instructor was doing.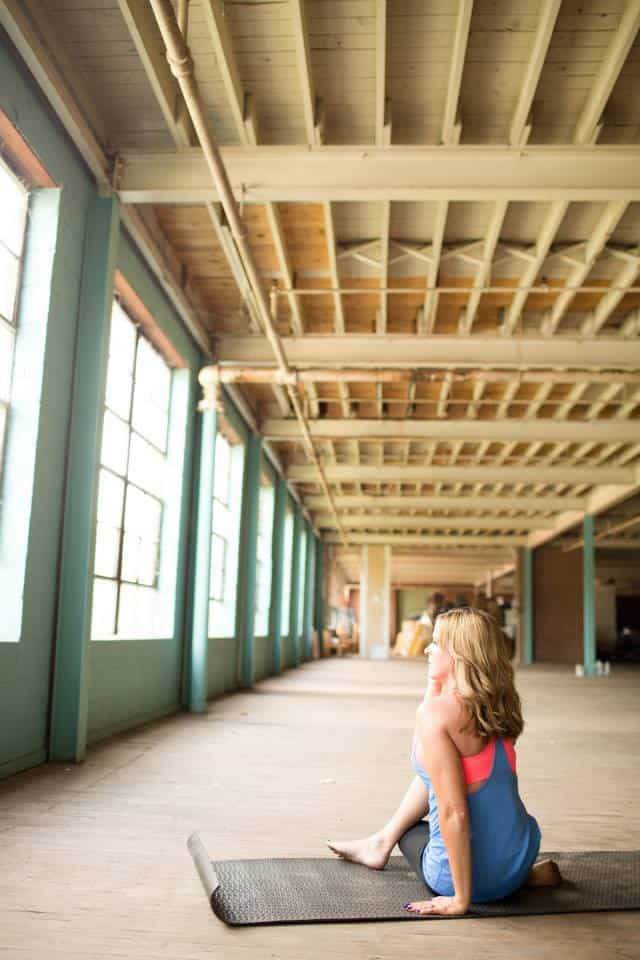 Week 1 focuses on the fundamentals and building a strong foundation in yoga.
This is what I feel like I must have missed in the live workouts I tried. The trainer's name in week 1 is Vytas Baskauskas; he's very focused on precision and exactness which is why he was chosen to teach the basics of yoga. I really loved his straightforward approach. He's really clear on where your hands should be and how to do a pose. I had been doing downward dog wrong for YEARS. (oops!)
Week 2 is called Expansion.
Since it won't be our first downward dog, we'll perfect our form and reach deeper into each pose. The instructor, Elise, in week 2 worked with college football players and Olympic athletes to also expand their minds and tap into their full potential in a non-hokey kind of way.
I would say Elise and Yvtas are my favorite trainers of the program. Both are so straightforward. Yvtas was fun to workout with, and Elise is so inspiring and focuses on the mind-body connection in each of her workouts.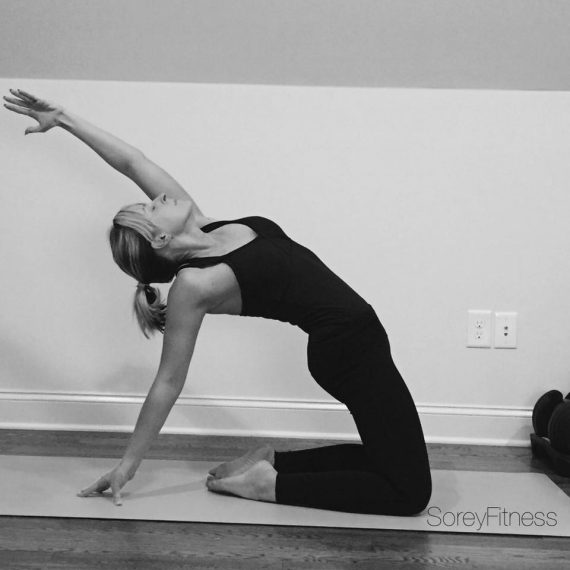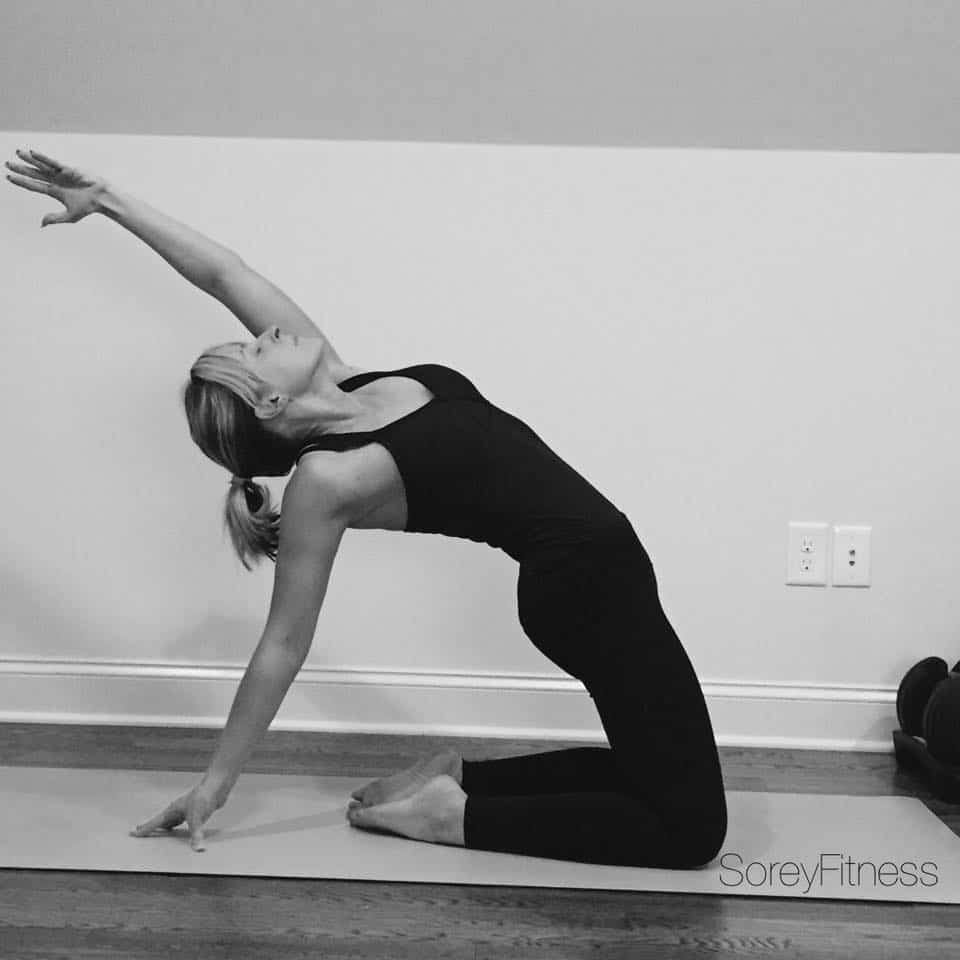 Week 3 is called Progression, and it's tough.
Ted is the yoga teacher in week 3. This week is all about gently pushing yourself to do a little bit more and gives you a chance to see the progress you've made.
Ted's an endurance athlete, and you can see it in his workouts. He'll show you how yoga factors into intense cardio and strength workouts. It is really a missing piece of fitness. He is also a big believer in the power of meditation and restorative yoga. Restorative yoga helps strengthen muscles, build stamina, and prevent injuries.
He is also a big believer in the power of meditation and restorative yoga. Restorative yoga helps strengthen muscles, build stamina, and prevent injuries.
The Weekend Classes are short too!
Faith is the trainer for each weekend of the program. Saturday is a 20-minute relaxing class, and Sunday's class is only 10 minutes in the morning and evening. I still will use the evening class just to relax when I'm feeling stressed out. In these restorative classes, you'll learn more about the breathing and movement of yoga and meditation.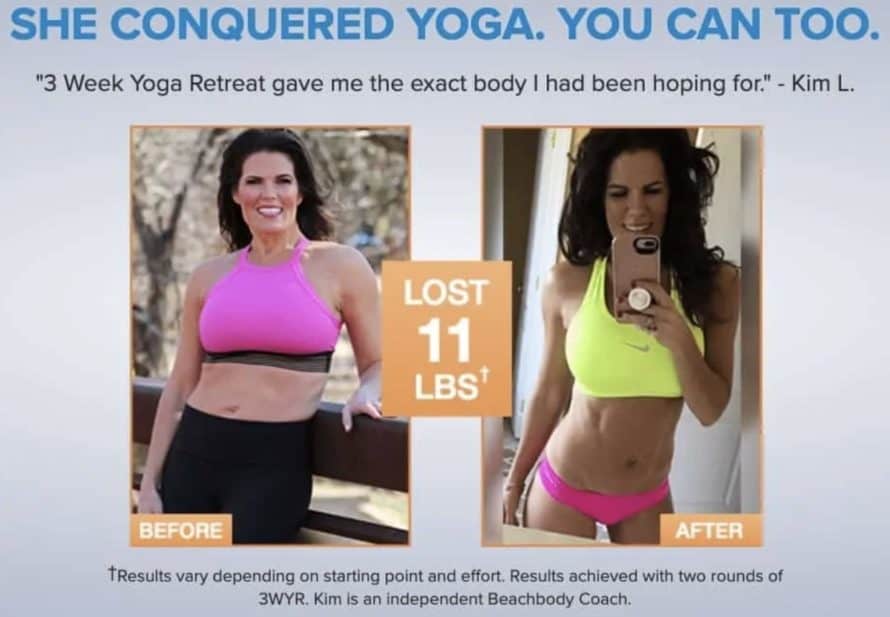 Can you lose weight with 3 week yoga retreat?
Yes! Along with improving your flexibility, mobility, and strength, The 3 Week Yoga Retreat can help you lose weight and tone your whole body.
It also includes a meal plan we recommend following for the best results. You could also use the Ultimate Portion Fix or 2B Mindset though!
3 Week Yoga Retreat Before and After Photos
I wanted to take a minute and feature several other people's success stories from this specific 3 week program.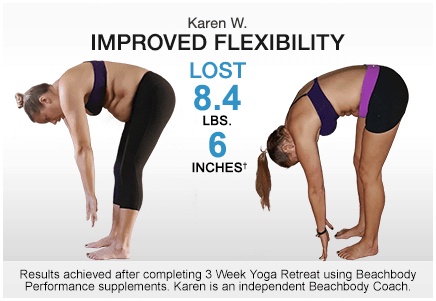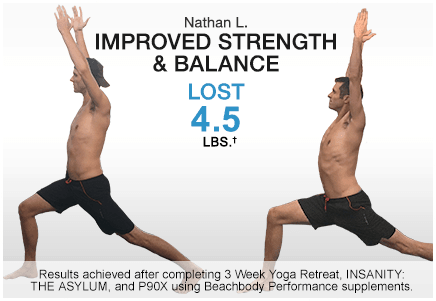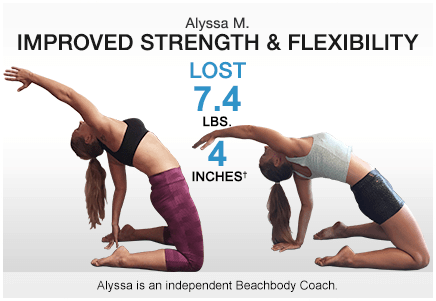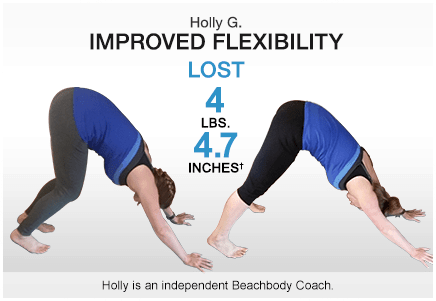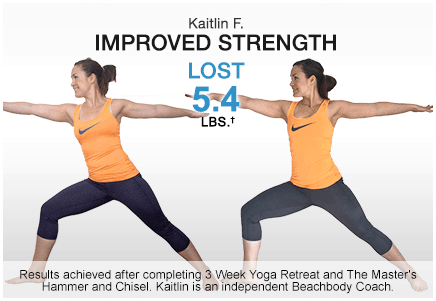 Why are there 4 different trainers?
If you've ever been to a live class, you may know what it's like when you like with an instructor or don't.

I know for me, there is one instructor I love at the gym, but the other makes me nervous and like I can never any of the yoga poses right. Which causes me stress versus reducing it.
You'll find the trainer(s) you love in this program, and the variety helps guarantee that.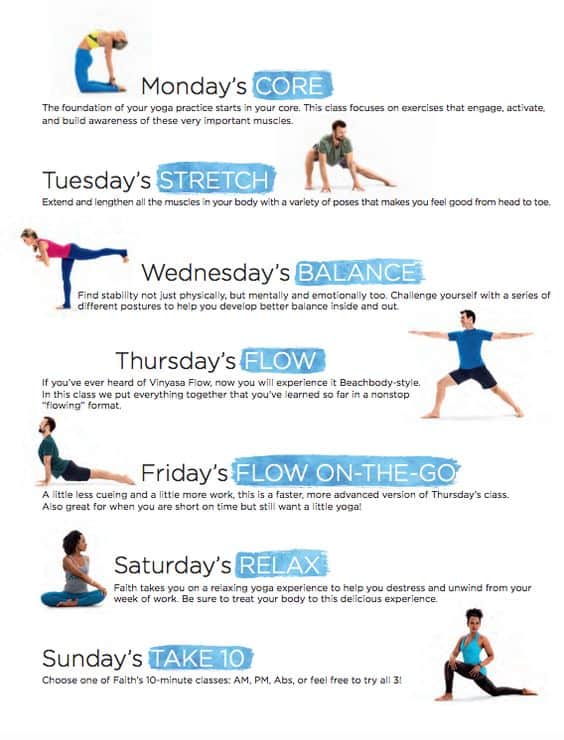 You get 21 unique classes, but each day of the week has a focus.
Monday – 30 Minute Core
Tuesday – 30 Minute Stretch
Wednesday – 30 Minute Balance
Thursday – 30 Minute Flow
Fridays – 20 Minute Flow to Go
Saturday and Sunday – 10 Minute Stretches

How much does the 3 Week Yoga Retreat cost?
You can get it for $99 here or stream it on Beachbody on Demand.
With Beachbody On Demand, you can stream several different workouts, as well as, the 3 Week Yoga Retreat too!
Right now they offer a free trial too! So you could start with the free trial here, or if you know you're ready to commit it's very affordable to stream a ton of workouts (including the 21 Day Fix, PiYo, P90x3, Insanity, etc) for a year. You can check out the Beachbody on Demand pricing here.
You may also like Stream Your Workouts – Challenging Workouts and Simple Meal Plans
What else is included?
With either option, you'll receive some additional freebies.
A Quick Start Guide to The Retreat
Nutrition Guide
Class Calendar
Beginners Basics Video
Pose Tracker to See Your Progress
If this post helped you, make sure it says Kalee at check out or look up 1001548. :)
We're both full-time coaches here to help you!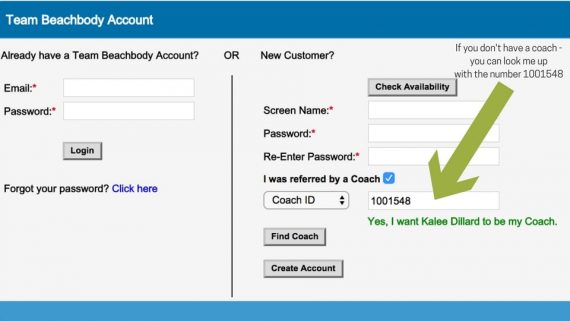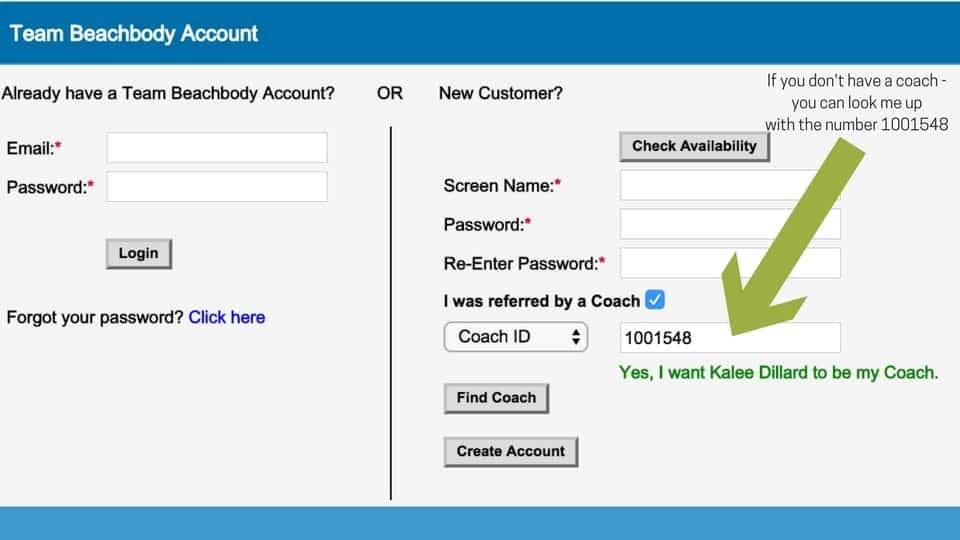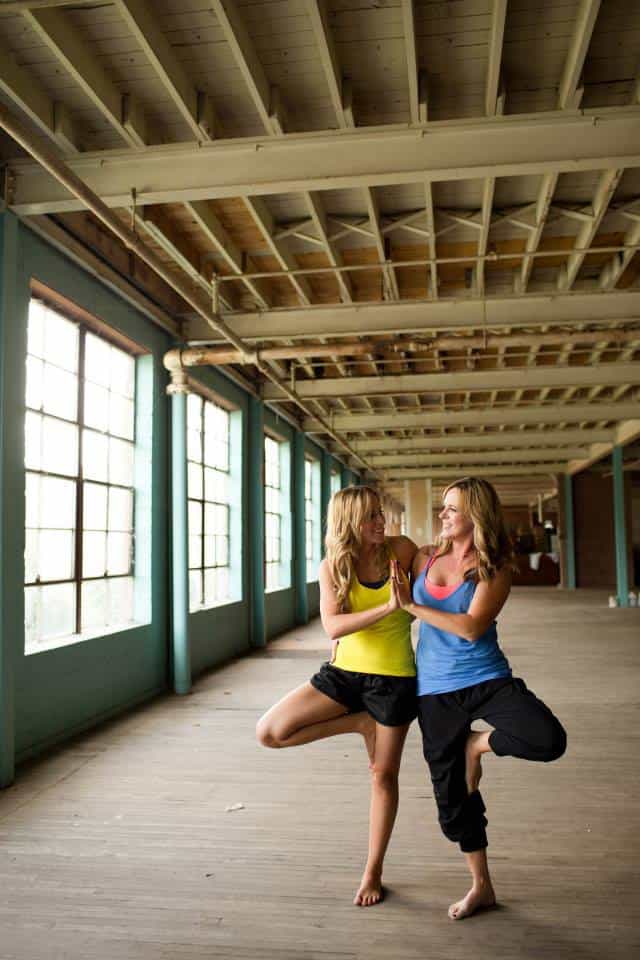 What's after Beachbody's 3-week yoga retreat challenge?
I actually am really excited because Beachbody just released a Yoga Studio on their streaming service, Beachbody On Demand. They have added additional workouts from all 4 trainers from the retreat, as well as, compiled all of the yoga workouts ever offered in other Beachbody programs.
So you'll have access to 16+ bonus workouts from the trainers in the retreat PLUS 18 additional workouts from your favorite celebrity trainers like Tony Horton.
With the Beachbody Yoga Studio, I've had enough yoga workouts to create a 8-week yoga & cardio hybrid!
They are also adding new workouts every month so you'll never get bored.
I'm honestly going to do the 8-week hybrid twice back-to-back so I can work up to the advanced poses offered as well.
Have questions? Email us at thegirls@soreyfitness.com
You may also like: