Beachbody on Demand Yoga Studio [Reviewed!]
This post may contain affiliate links. All opinions shared are my own. As an Amazon Associate I earn from qualifying purchases. Click to view our full disclosure.
We are in love with Beachbody on Demand Yoga workouts! Before stumbling on their virtual studio, we wanted to improve our yoga practice, but classes made us nervous. The few classes we went to weren't designed for beginners, and it was embarrassing versus enjoyable.
We started with the 3 Week Yoga Retreat for beginners and fell in love with the instructors! Then, we started using the studio workouts!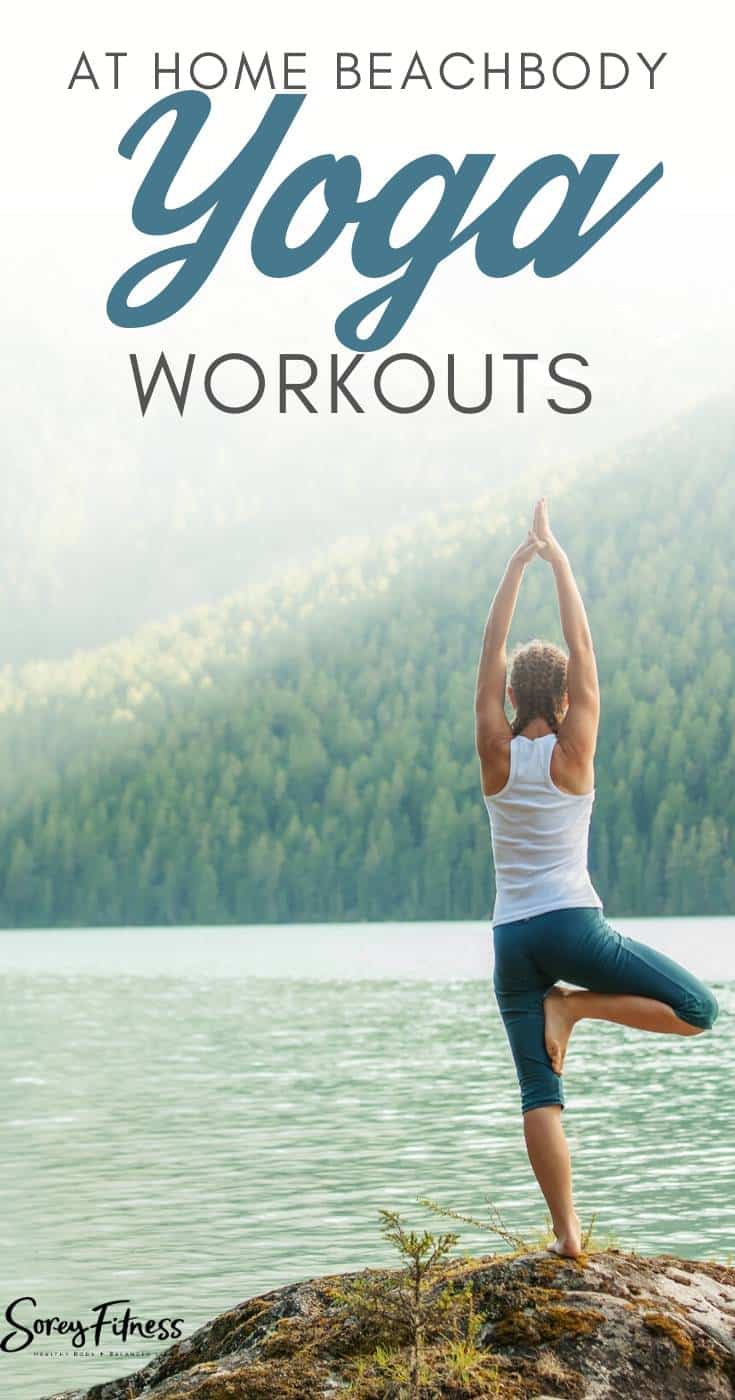 These Beachbody yoga workouts have been such game-changer for us!
You'll learn proper form and the names of many of the popular poses, as well as, build confidence in your practice!
The Beachbody on Demand Yoga Reviewed
The Beachbody on Demand Yoga studio includes yoga workouts ranging in difficulty.
The variety of yoga is wonderful including flexibility core, cardio, strength, flow, balance, meditation, and prenatal yoga practices.
New workouts are being added all the time too!
Most classes are between 25-45 minutes long, but your options range from 10-92 minutes!
There is also a 5 Day Yoga Challenge and the 3 Week Retreat we started with.
We also enjoyed Beachbody's Unstress: 21 Days of Meditation for Relaxation, Calm, and Less Anxiety.
Beachbody on Demand Yoga Studio Review
Things we love:
Choose your workout by your goals or time available
The studio lists out any program's yoga workouts in 1 place (P90X Yoga, 21 Day Fix Yoga, etc)
Attention to proper form and doing the moves correctly
Workouts show a modifier & intensifier
New workouts are being added each month
You can choose to follow a calendar or make your own
The price is right – $99 a year/ $39 a quarter
High-quality videos on a clean set
Easy to stream the workouts
The main trainers are all amazing.
Yves and Elise from the Retreat are our favorites!
Things we don't love:
This is literally the only time we haven't had much to say about what we didn't like.
We enjoyed the variety of workouts, trainers, and the easiness of streaming. There really wasn't anything we didn't like.
We do hope they continue to add more calendars to incorporate more workouts in the future though.

Beachbody on Demand Yoga Programs
There aren't set programs with the yoga studio; however, you can choose to follow a calendar or pick a workout based on its benefit.
Types of Yoga Workouts Available to Stream:
Stretch/Flexibility
Core
Cardio
Strength
Flow
Balance
Meditation
Prenatal Yoga
5 Day Yoga Challenge
How many yoga workouts are available right now?
Beachbody on Demand's Yoga Studio currently has over 75 yoga workouts not counting the 3 Week Yoga Retreat.
They are also adding new practices all the time.

Who are the Beachbody on Demand yoga instructors?
The main trainers are:
Bee Bosnak
Caley Alyssa
Desi Bartlett
Elise Joan
Faith Hunter
Gillian/ Teigh
Ted McDonald
Tony Horton
Vytas Baskauskas
Does Beachbody have yoga program on DVD?
At this time most of Beachbody's yoga programs are exclusive to Beachbody on Demand and aren't on DVD. However, you can get the beginners 3 Week Yoga Retreat on DVD now though! You can choose to do the Retreat multiple times as well.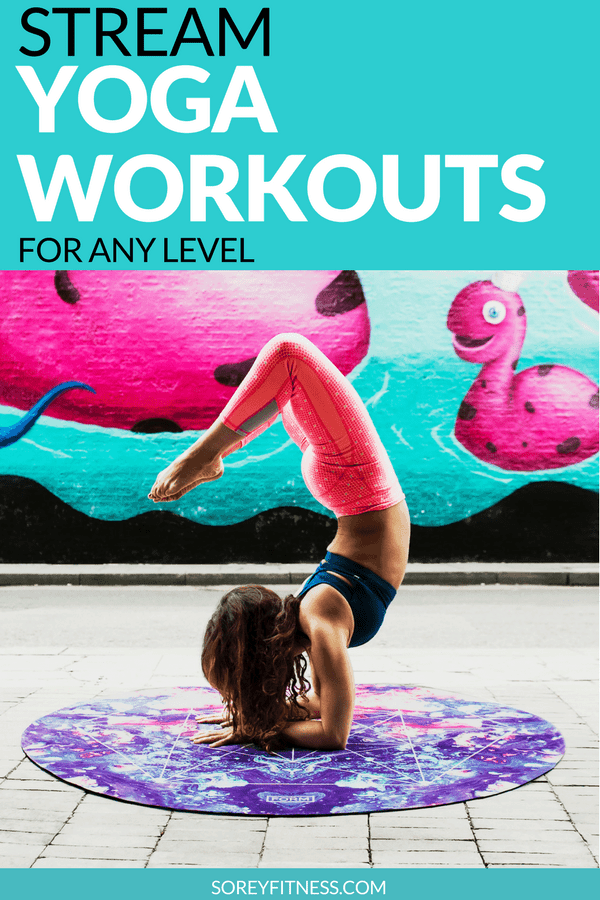 Beachbody on Demand is super easy to use!
You'll be able to stream all of these yoga workouts, as well as, over 1400 other home workouts!!
This includes popular programs like 21 Day Fix, Morning Meltdown 100, LIIFT4, and 80 Day Obsession.
You can stream to your phone, computer, or tv using a streaming device.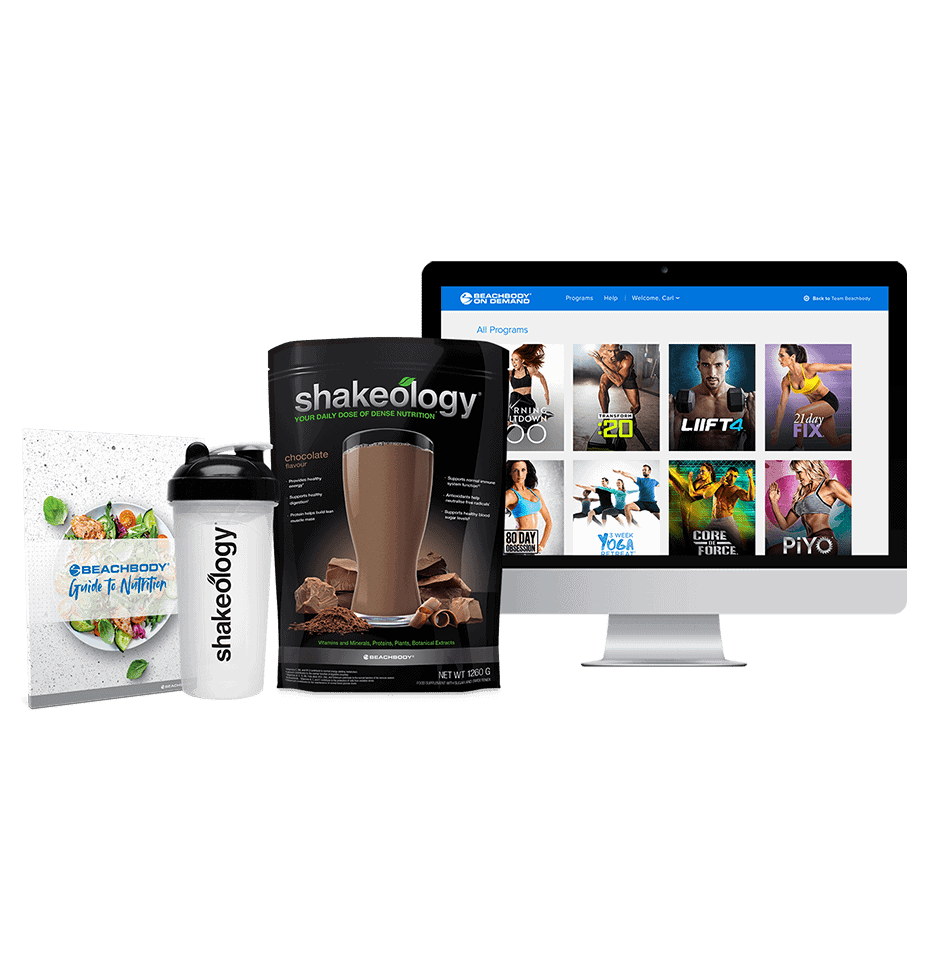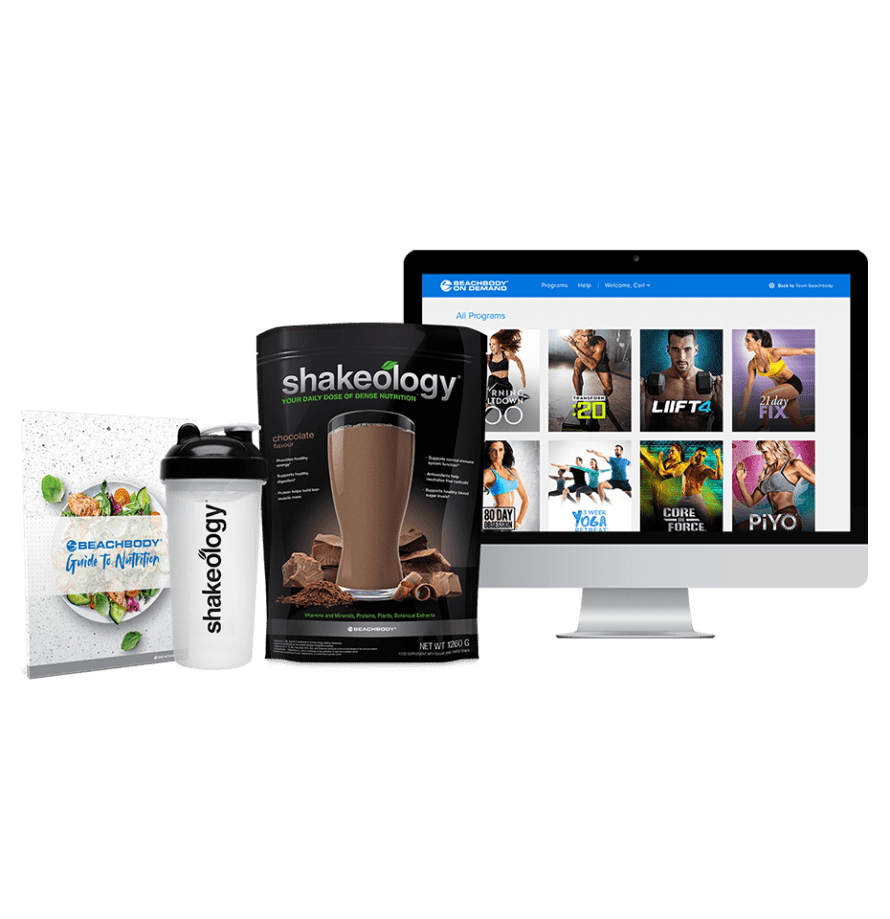 You can get Beachbody on Demand on its own or as a challenge pack with On Demand and Shakeology.
Is there a Beachbody on Demand Yoga Calendar?
Yes. There are actually 3 calendars! They can be found on Beachbody on Demand's desktop version under program materials.
The schedules are 30-Day Calendar, 14-Day Yoga Challenge Calendar, & 5-Day Recovery Calendar.
Can you download Beachbody's yoga workouts?
Beachbody on Demand members can download up to 7 workouts every two weeks.
You can mix and match the workouts, or you can choose to download only yoga workouts. We've outlined the steps to download the workouts here.
Would you ever stream yoga workouts?
After the 14 days, you'll be signed up for a 3-month membership that renews quarterly for $39.95.
This includes the yoga studio, 1400 other workouts, meal plans and more!
If you'd like to learn more about the cost of Beachbody on Demand this post can help.
You may also like: