How to Download Beachbody on Demand Workouts
This post may contain affiliate links. All opinions shared are my own. As an Amazon Associate I earn from qualifying purchases. Click to view our full disclosure.
Did you know – you can also download Beachbody workouts with your BOD membership? We'll walk you through how to download Beachbody on Demand workouts, as well as, how to see the workouts on your TV below!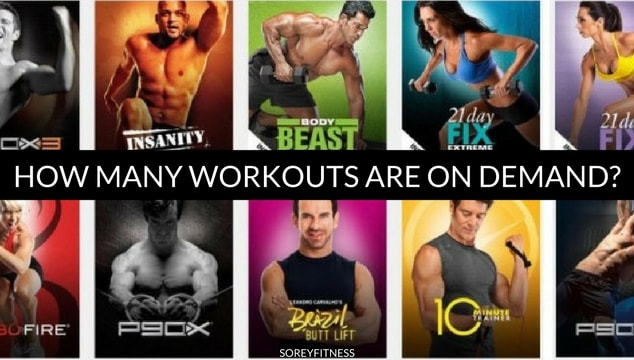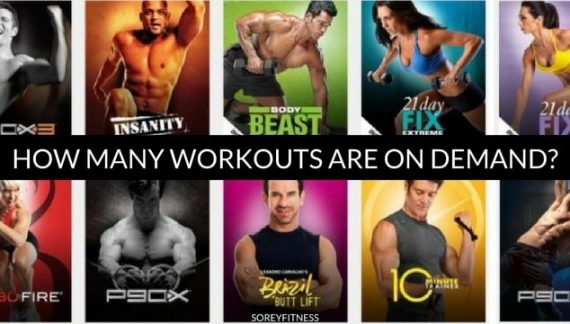 How many workouts are on Beachbody on Demand?
There are over 900 workouts on the app currently, and new workouts are continually being added each month. You can see a full list of workouts in our Beachbody on Demand review or find your next workout with our Beachbody program comparison!
Can you download workouts from Beachbody on Demand?
Yes, You can download workouts on your iPhone or iPad through the Beachbody on Demand app. You can download up to 7 workouts, and they last for 14 days! From our experience, we haven't been able to delete them before then. Because of this reason, we prefer to use our iPad versus our phone because each workout takes up space.
Here's a quick video tutorial outlining how to download Beachbody on Demand Videos:
This video mentions the "library" but now all memberships include all of the workouts.
Steps on How to Download Beachbody on Demand Workouts
Download the Beachbody on Demand app onto your iPhone or iPad
Go to the program & workout you want to download
You'll see the download option on the far right
Choose your download size
Once it's downloaded, go to the gear icon on the top left and click Offline.
There's your workout(s)!
If you want to see the downloaded workout on a TV versus your phone or iPad, you could use an HDMI cord (affiliate link) if your TV has a port.
Where can you stream your Beachbody workouts?
You can access BOD from your laptop, iPad, or iPhone, and if you have Wi-Fi there is no reason to download the workouts. You can stream them right from your device.
3 Ways to Stream Beachbody on Demand Workouts to a TV
I personally like to see my workouts on my TV. Streaming with BOD is so simple too! You have a couple of options to get BOD on your TV.
HDMI Cord – This is a cord that connects from your computer, phone or tablet to a port in your TV. Most new TVs have 2-3 HDMI ports. This can be messy and inconvenient though.
PlayStation 3+ or Similar Item with a Browser Option – You could use a PS3+ or similar system with a browser to search BeachbodyonDemand.com and stream that way – also kind of a pain.
BEST OPTION: Choose a Device – Beachbody on Demand is now available across several platforms including Apple TV, Roku, Google Chromecast, and Amazon Fire and Firestick.
We both personally use our Apple TV, and it's so simple! You set it up in about 5-10 minutes, and then you're set!
If you're still considering streaming your workouts, you might also like: