Should You Be a Beachbody Coach? What You Need to Know
This post may contain affiliate links. All opinions shared are my own. As an Amazon Associate I earn from qualifying purchases. Click to view our full disclosure.
Find out what it means to be a Team Beachbody Coach and if it's a great fit for you! This post provides a comprehensive look at coaching – so you may want to skim to the questions that interest you the most. We've been coaches since 2011 and hope this guide will help you decide if the Beachbody coach opportunity is right for you!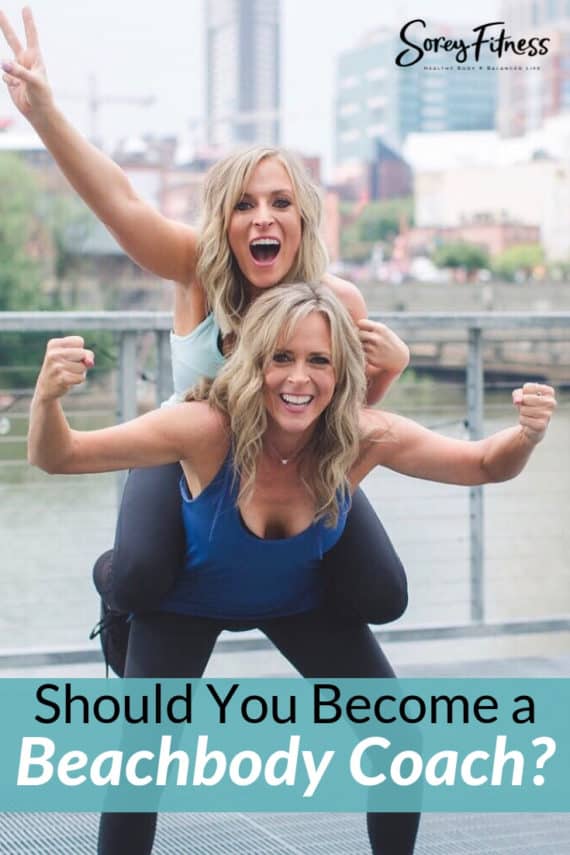 You've fallen in love with working out and healthy living. If you're like us, you're wondering is Beachbody coaching a real way to make an income?
We'll also outline how coaches make money, the start-up costs and how to become a Beachbody Coach. You can also listen to our podcast about coaching below! Just click play.
Beachbody does not guarantee any level of success or income from the Team Beachbody Coach Opportunity. Each Coach's income depends on his or her own efforts, diligence, and skill. See our Statement of Independent Coach Earnings located at https://images.beachbody.com/coach-office/downloads/statement_of_independent_coach_earnings.pdf for the most recent information on our Coaches' actual incomes.
Our Beachbody Coach Review
We're a mother-daughter team that started coaching in 2011. At that time, we had just lost our home to foreclosure, and we were stressed and felt stuck.
After talking to a few friends, we realized we could help others through sharing what we knew about healthy living.
We researched and found out our favorite workouts also offered an income community – Enter Beachbody Coaching! It was such a good fit for us and the right choice for our goals! Now we have helped a team of coaches and do this full time!
Since then, we've:
hit our own weight loss goals,
earned the titles: Success Club Legend, Elite, and 5 Star Diamond*
traveled 3x a year+ since 2012, and
helped over 4100+ people get healthier!
Beachbody coaching allowed us to make new friends, feel fulfilled, and stay accountable to our own health and fitness goals.
We've also met the CEO of the company, top trainers, and earned several trips with Beachbody.
BODi does not guarantee any level of success or income from the BODi Distributor opportunity. Each Partner's income depends on his or her own efforts, diligence, and skill. See our Statement of Independent Distributor Earnings located at https://tbbcoa.ch/SOICE for the most recent information on our Partners' actual incomes.
If you'd like us to be your coaches – make sure it says Kim Sorey is your coach (ID: 301223).
We'll send you an email once you're sign up to get you started!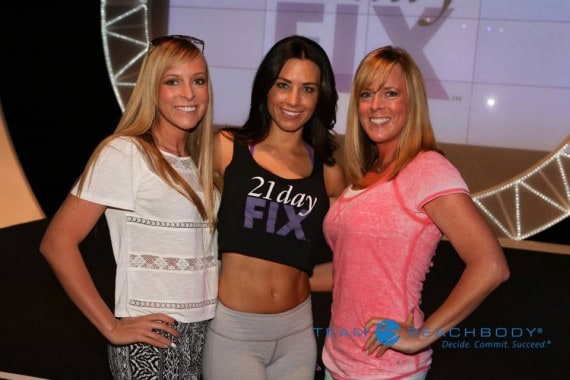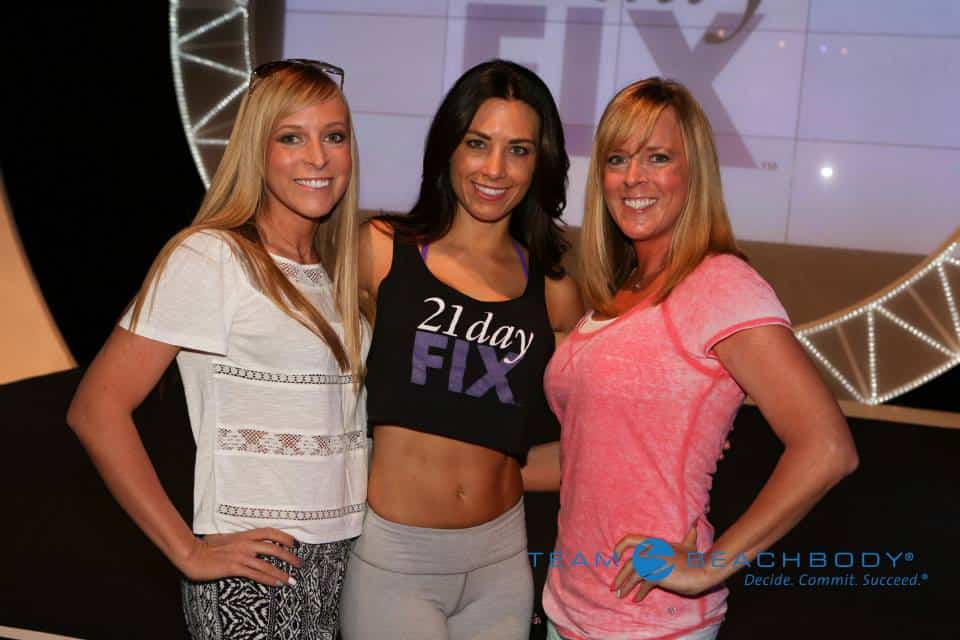 What Does a Beachbody Coach Do?
A Team Beachbody Coach helps their self and others live healthier, more fulfilling lives through at home workouts, nutrition programs, and accountability. They love Beachbody products, being a positive force in people's lives and accountability. They may also be looking for an additional income opportunity.
Daily Tasks
Beachbody coaches typically commit to using the Beachbody workout programs, running a challenge group, and usually use at least one company supplement. The Beachbody Performance Line is really popular (we love the Energize & Recover), as well as, the meal replacement product, Shakeology.
When coaches commit to these practices it's easier to share about the opportunity because they're a "product of the product".
Personal development is also highly encouraged! We love The Compound Effect for new coaches!
You may be wondering what does it mean to be a Beachbody Coach?
As a Beachbody Coach you are your own business owner. The coach opportunity is available now in Canada, the UK, France, and the United States.
A coach does NOT have to be certified, at their goal weight, or have perfect habits by any means.

What are the benefits to being a Beachbody Coach?
There are a ton of incentives! One of the reasons we signed up to coach was because it didn't cost much to get started, and we could really make the opportunity what we wanted it to be, too!
We also loved the amazing quality of the home workouts! Beachbody has created 80 Day Obsession, 9 Week Control Freak, #MBF, 21 Day Fix, and dozens of other top workout programs!
Some of the perks of being a Beachbody Coach are:
25% Discount
Ability to Help Others
Accountability & Support
New Relationships
Ability to Earn Trips
Opportunities to Meet the Trainers
Personal Growth
Flexible Hours
Possibility of Trying a New Workout First
No Certifications or Sales Quotas
Overall Feeling Fulfilled in Your Work
How much commission do Beachbody Coaches make?
Beachbody coaches make 25% commission off of customer orders. They continue to make 25% every time a product or membership renews as well.
If you'd like us to be your coaches – make sure it says Kim Sorey is your coach (Coach ID: 301223).

We'll send you an email once you're sign up to get you started!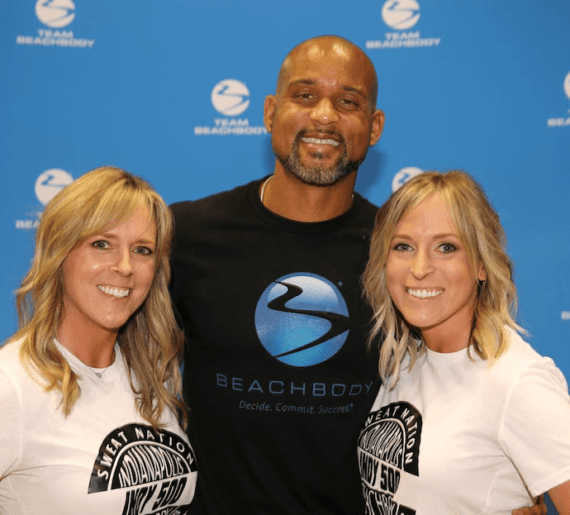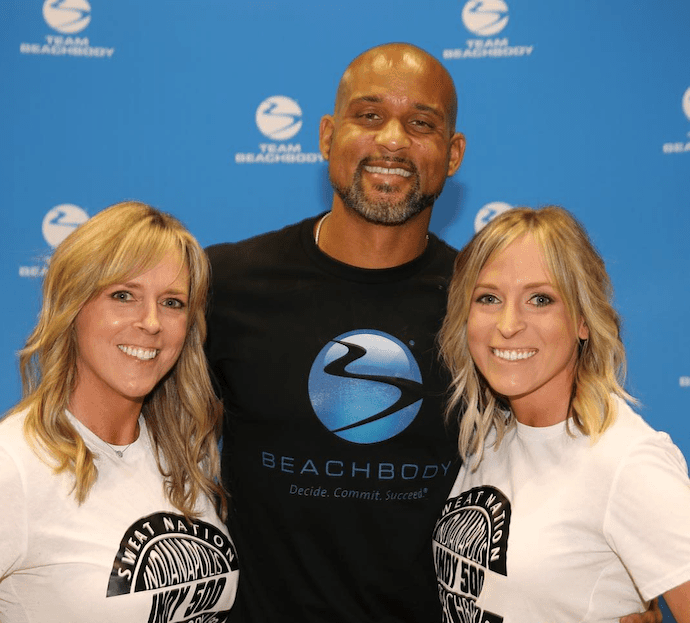 There are different types of Beachbody coaches.
There are some coaches that are hobby or part-time coaches, and others are full-time. There are also a variety of personalities within the company!
For example, we offer a full, password-protected training website, respond to all emails and DMs within 24 hours, and offer a team-wide challenge group for your clients.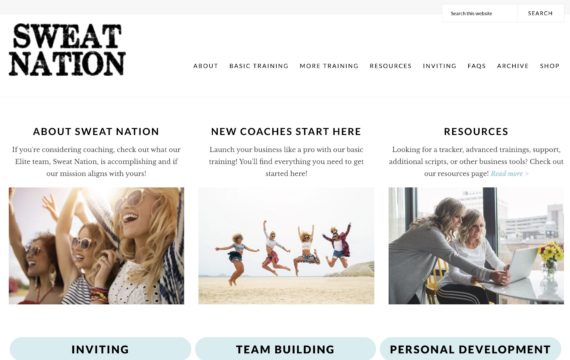 We are super organized and love sharing what has worked for us, but we aren't super extroverted. So if you need someone doing the big stage appearances, posting crazy Reels on Instagram, or hosting virtual wine nights – we are not your girls.
We're introverted and love coaching because it allows us to work from home and have a flexible schedule. If you are the type of person that loves structure and organization, we think you'll love our team!
We recommend looking over multiple coaches' social medias and blogs to find the best fit for your goals and personality.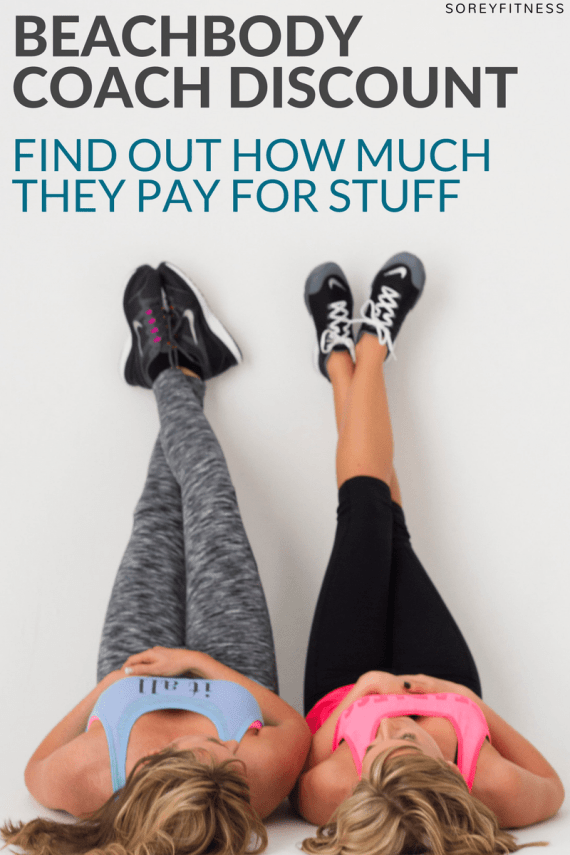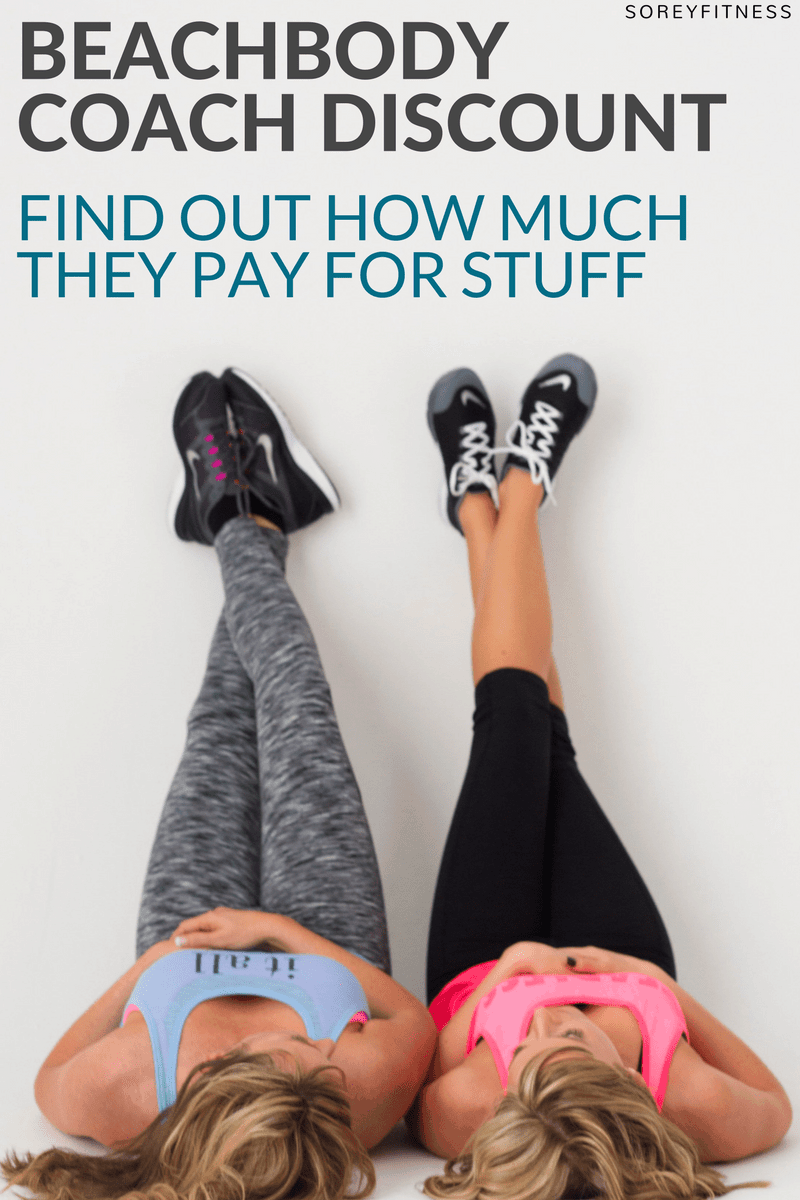 Can I Become a Beachbody Coach just for the Discount?
As of May 2021, you will not be able to be a Discount Beachbody Coach. Instead, you can choose to be a Preferred Client.
As a Preferred Client, you'll get 25% off your orders, early access to new program launches, and a spot in your coach's downline if you ever choose to coach in the future. It's $15.95 USD a month to be a Preferred Client.
If you are already drinking Shakeology every day, you will save approximately $30 every month on it just with your discount! That's $360 a year or about $170 after the monthly Preferred Client or Coach fee. You also get 25% off any supplements or workouts.
How much of a discount do Beachbody Coaches get?
Both coaches and Preferred Customers get 25% off off all of their orders, but coaches must be active in order to keep their title.
Beachbody Coach Requirements
To stay active as a Beachbody Coach, you must have at least one person sign up as a Coach or Preferred Client OR have at least one customer order through you every 6 months.
Common Reasons Why People Get Started as Coaches
Here are just a few reasons why people choose to get started as coaches.

how much does it cost to be a Beachbody coach?
As a coach, you never have to worry about inventory, or overhead when you are a coach. You also can cancel with no penalty at any time.
It's $39.95 to sign up to coach, and this fee is waived if you order a challenge pack.
Either option includes your online office, Beachbody coach website, marketing materials, and access to our team's training website. You can also coach for free if you or your spouse are in the military.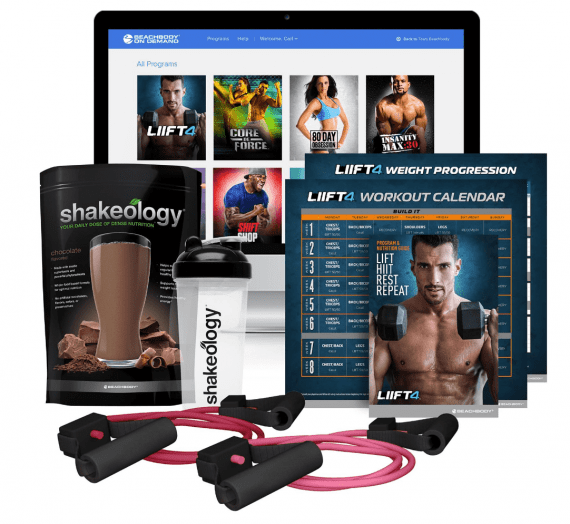 What's a Challenge Pack?
A challenge pack includes:
With the challenge pack, you save about 25%, get discounted shipping and have access to your Beachbody Coach Starter Kit.
Are there any other Beachbody Coach Fees?
It's $15.95 a month to maintain you Beachbody coach membership, and that's usually covered from one sale.
Beachbody Coach Military Discount
You can sign up to coach for free if you or your spouse is active military. If you are a Retired Veteran or Reservists, you can also sign up to coach for free. For full details on the military waiver you can click HERE.

How much do Beachbody coaches make?
A Beachbody coach's income varies from person to person, but we all make an income the same way.
How do Beachbody Coaches make money?
Beachbody coaches make money through commissions and team volume.* Coaches can also qualify to earn monthly prizes, quarterly bonuses, and trips.
Every coach makes a 25% commission from most orders; apparel orders are 20%. Each coach can also grow a team to create a Team Cycle Bonus each week.
Beachbody does not guarantee any level of success or income from the Team Beachbody Coach Opportunity. Each Coach's income depends on his or her own efforts, diligence, and skill. See our Statement of Independent Coach Earnings located at https://images.beachbody.com/coach-office/downloads/statement_of_independent_coach_earnings.pdf for the most recent information on our Coaches' actual incomes.
How do Beachbody Coaches get paid?
Beachbody coaches get paid weekly with direct deposit whenever they've earned an income. It runs a week behind from the week it was earned.
A Glimpse Into The Beachbody Coach Opportunity:
Beachbody coaching is now offered in the United States, Canada, France, and the UK.
You can also message us any questions.
If you'd like us to be your coaches – make sure it says Kim Sorey is your coach (ID: 301223). We'll send you an email once you're sign up to get you started!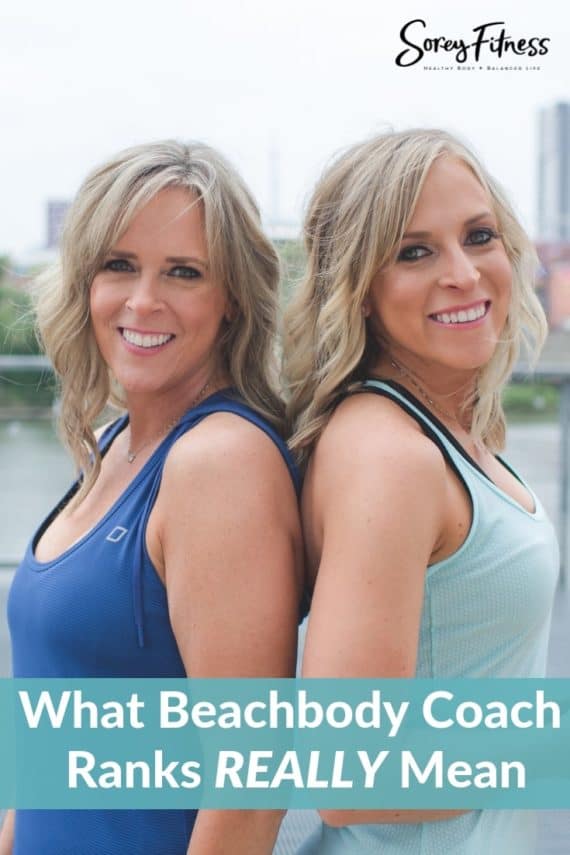 Beachbody Coach Levels & Ranks
Everyone starts at the same level when they sign up for Beachbody. Active Coaches have at least one sale from a customer or someone that signed up with them as a Coach or Preferred Client. The next level is to become an Emerald Coach. Other well-known ranks are Diamond, 2-Star Diamond, Premiere, 5-Star Diamond and Elite, and they all have additional perks.
The pay scale increases at each rank of Coaching. Coaches can earn between $14-18 per cycle based on their team's volume on top of their commissions. We really dig into this in our new coach training as well to help explain it!
Diamond Beachbody Coach
Beachbody Diamond Coach is someone that has worked to build a team of coaches they mentor. At a minimum, 8 people have signed up with a Diamond coach in order for them to hit that rank. From those 8 teammates, 2 of them have also hit Emerald Status – which means that 2 of the 8 have had 2 people sign up as coaches. You can learn more about Diamond Beachbody Coaches here.
Star Diamond Coach
A Star Diamond Coach has at least 1 other Diamond coach on their team. For example, if you signed up with us and hit Diamond, we would then become Star Diamond. As you continue to have Diamond Coaches on your team, you can earn multi-star ranks like 15-Star Diamond and Super Star Diamond.
wHAT'S A PREMIERE BEACHBODY COACH?
A Premiere Beachbody Coach is actively a building high-performing team and consistently generating significant team volume. Premiere Coaches must also be at least a 2-Star Diamond Coach.
What is an Elite Beachbody Coach?
An Elite Beachbody Coach is actively producing and creating a high-performing team. This honor is higher than Premiere and is open to only 5-Star Diamond Coaches and above.
iS bEACHBODY A SCAM OR A pYRAMID sCHEME?
Beachbody is a multi-level marketing company which are completely legal. Every coach earns 25% commission regardless of their rank, and coaches have an equal opportunity to build a team to earn additional bonuses and opportunities. We outlined why Beachbody isn't a pyramid scheme in detail earlier if you're interested in learning more.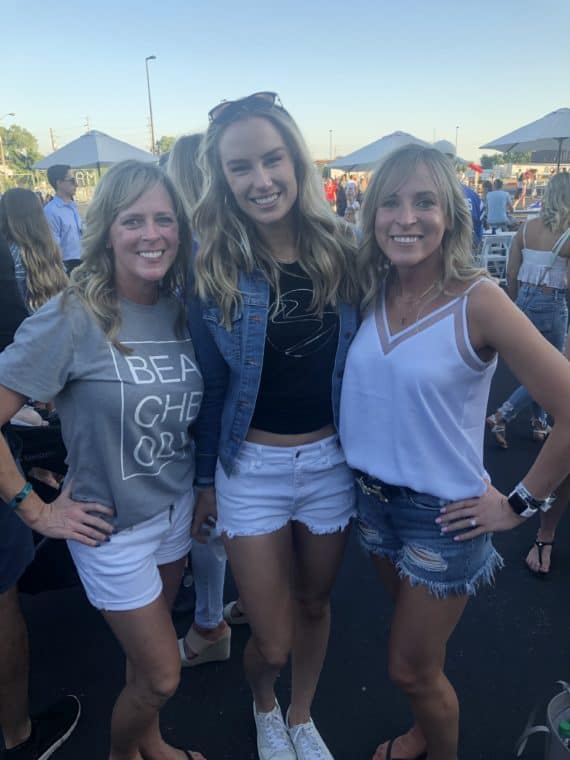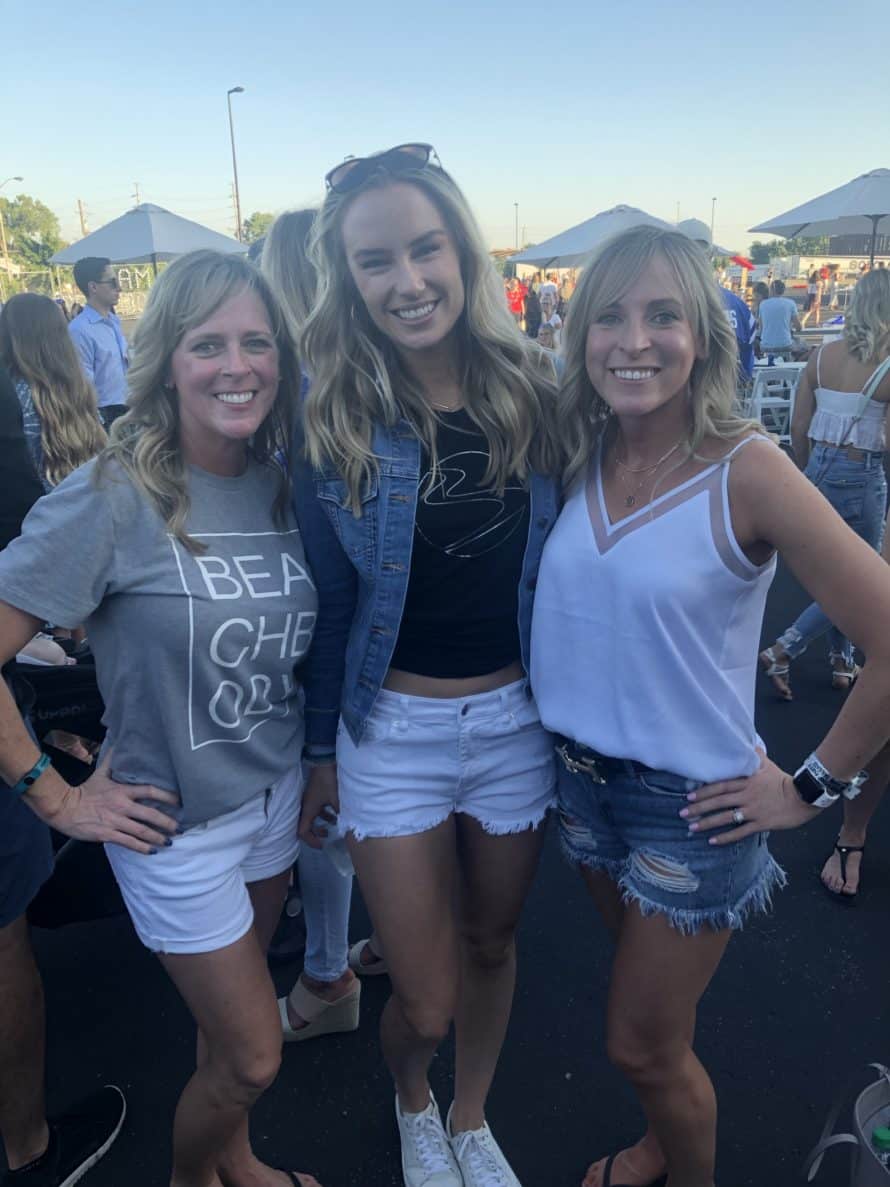 How to Become a Beachbody Coach
Since signing up in 2011, we've continually been top Beachbody Coaches! Which is exciting because it means we've helped people not only start their own health and fitness journey but also create a business of their own!
How much does it cost to sign up as a Beachbody coach?
It's free to sign up as a coach with a challenge pack or $39.95 to sign up without one. When you sign up you'll receive everything you need to get started!
Beachbody will send you the Digital Coach Welcome Book, your Coach ID, and access to your online office and coach websites. We'll also be in touch with your welcome packet, access to our private training website, and an invite to our community on Facebook if you chose to sign up with us.
How to Find a Beachbody Coach
Along with Googling, you may also look through your social media and see who you follow that motivates you. You could also ask family and friends if they work with a coach. We recommend seeing what they offer before signing up because you can't switch sponsors without quitting and waiting 6 months to sign up again.
Can you switch Beachbody Coaches?
As a customer, you can switch Beachbody Coaches through submitting a Beachbody Coach Change Request Form.
Preferred Clients and Coaches can't switch upline coaches unless they quit Beachbody coaching and then sign back up 6 months later according to coach policies. So it's important to find the best Beachbody coach for your goals before signing up.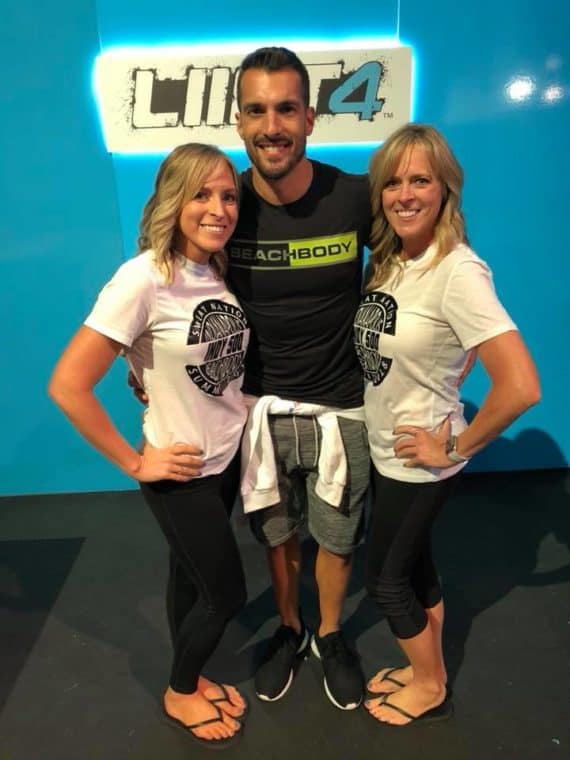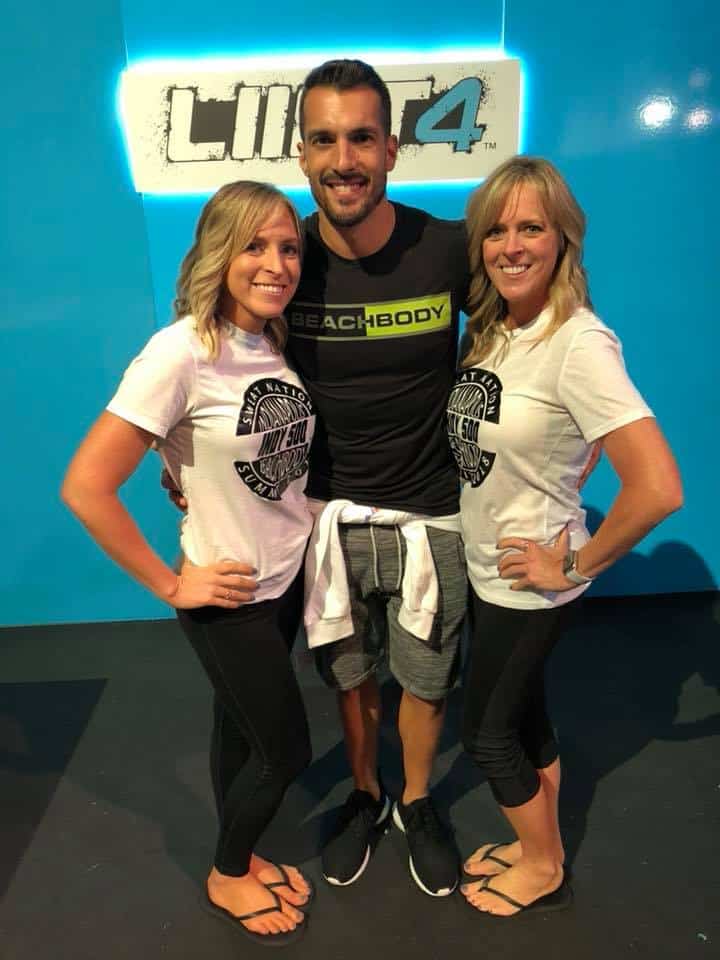 Beachbody Coaching Tips
You may be wondering, "What does it take to be a successful Beachbody Coach?"
The 2 biggest tips we have is to be willing step out of your comfort zone and be consistent with your daily tracker (provided by Beachbody or your team).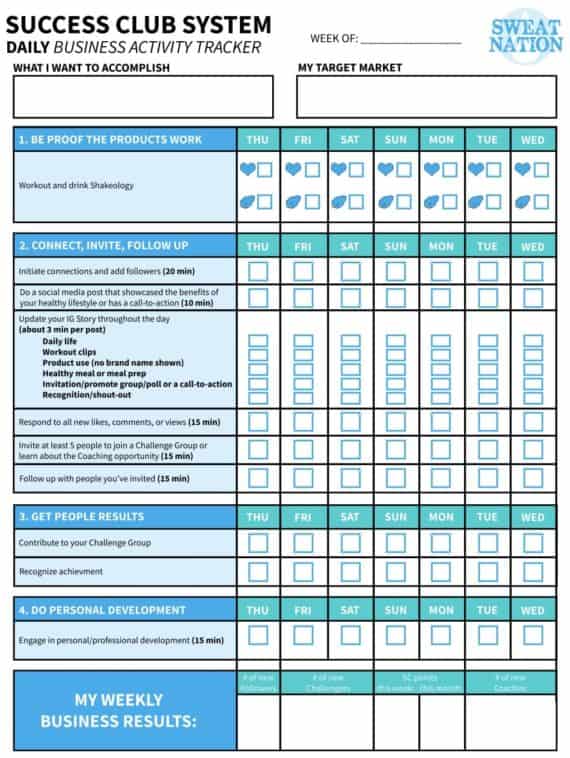 This is a business opportunity, and while the work and time commitment is flexible, you have to be willing to do the work for it grow.
Our basic training helps with how to get new customers, team building, and how to be successful on social media. We also include examples of Beachbody coach announcements and the best apps for Beachbody Coaches.
Each month we also send out a Beachbody Coaching posting schedule with ideas of what to talk about on social, as well as, details on upcoming events and trainings!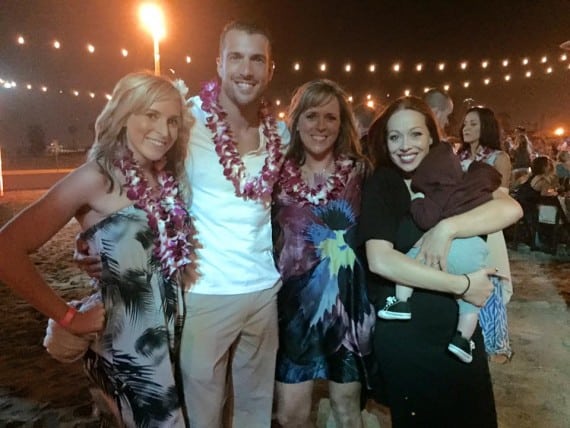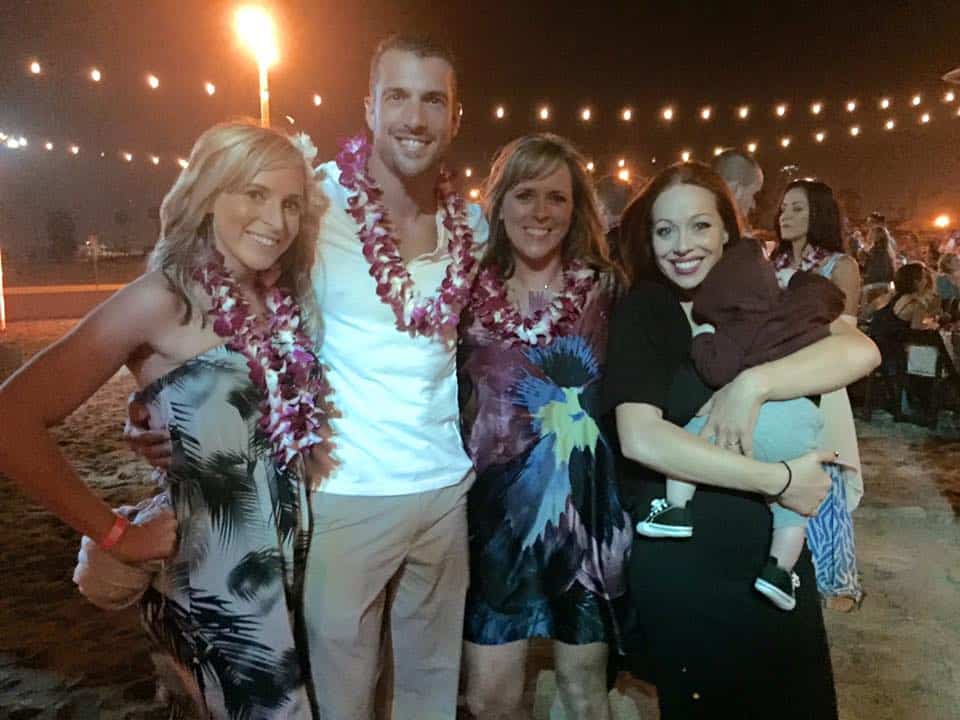 About our team
If you decide to work with us, you'll receive access to our training website and support via E-mail and Facebook group. We also offer 1-on-1 calls at certain milestones in your business (when you get through the basics, when you hit Emerald, and when you hit Diamond).
You'll also receive access to Team Go Getters, Jenelle Summers' Team, and Platinum Presenters for no additional charge because that is our upline team!!
Along with having access to us by email and all of our resources, Team Go Getters offers a NEW training call each week where you can hop on live and learn from top coaches.
Platinum Presenters also hosts a Sneak Peek into Coaching every other week so you can invite your friends and family to join you without having to stress about what to say or how to share coaching. You just invite them to the live zoom call.
Platinum Presenters also hosts a live virtual gym 24/7 so that you can workout with other coaches! Beachbody also offers a weekly National Wakeup Call with training, quarterly Super Saturday events, and our annual Coach Summit packed with live workouts, trainings, and trainer meet-and-greets.
We are here to mentor, train, and help you as a fellow teammate and business owner, and our primary communication is by email and our Facebook group.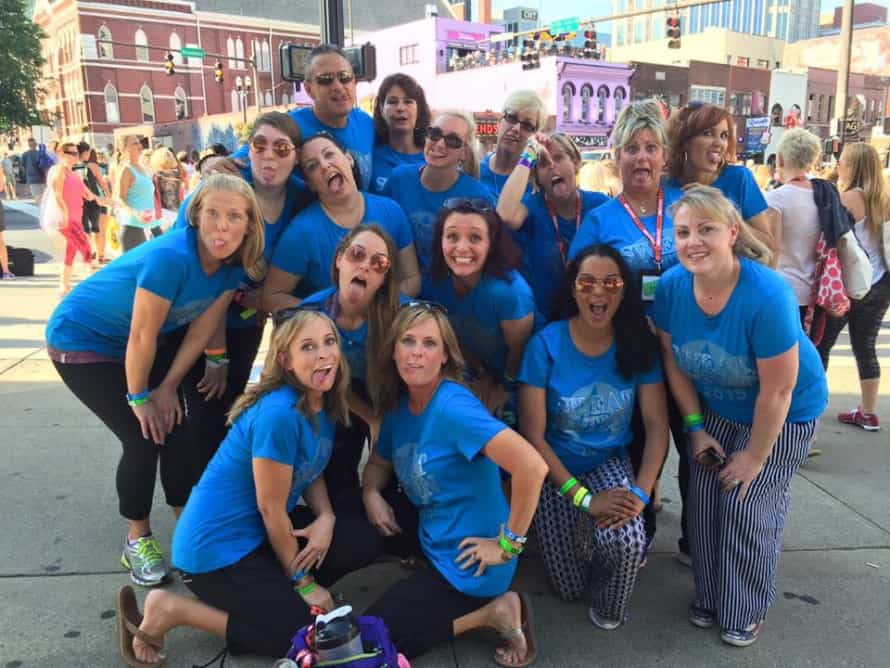 How can you be a Beachbody Coach on Our Elite Team?
You can apply to join our team below or apply using this form.
From there, we'll reach out to you to answer any questions you may still have and help you game plan what your goals will require.
Joining our team gives you:
Basic Training
3 Calls at Milestones (Basic Training Complete, Achieving Emerald, and Achieving Diamond)
Private accountability group for support, brainstorming, and accountability.
Weekly Team Calls and Recordings Through Team Go Getters
Access to our Monthly Calendars
A password-protected, training website with additional resources
Advanced Training
Latest training from Beachbody's leaders. We attend every Beachbody live event including their Leadership Retreat which is only open to the top 1% of coaches.
If you'd like to work with us, use the Coach Lookup tool using the ID 301223. We'll send you an email once you're sign up to get you started!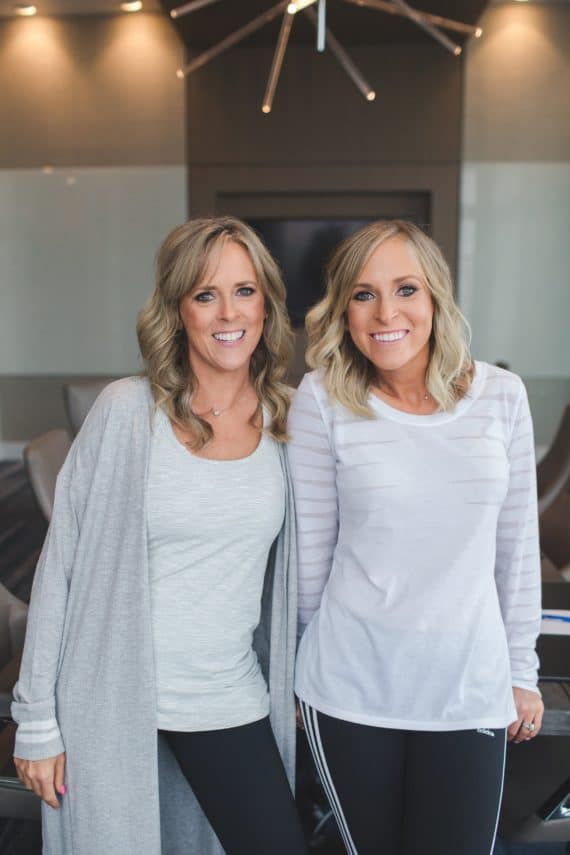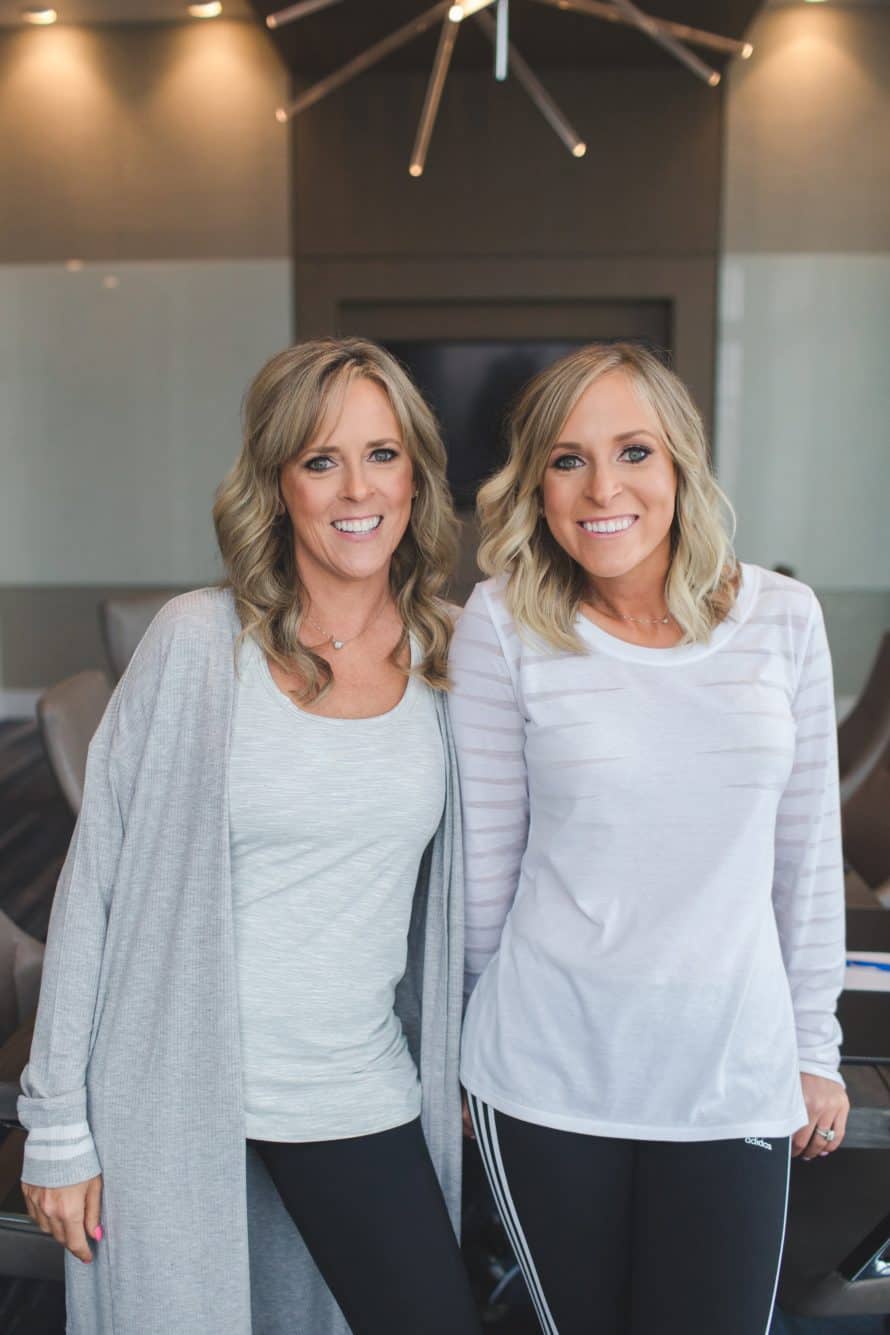 Beachbody Coaching Q&A
Do I have to be in shape?
As a coach, you don't have to be ripped or even at your goal weight.
Some of our top coaches are just starting their journey to healthy living. They added the title of coach for extra accountability! People really relate to their story and progress.
You also do not need to be certified in anything to coach.
You aren't creating a meal plan or workout for someone – Beachbody already has had the top nutritionists and trainers do that.
A coach just helps someone actually USE those tools versus letting a program sit on a self.
Do I have to sell to my friends? I'm not a salesman!
I must say: we are not big salespeople. We are both shy and live in a small town.
Most of our clients and team come from online groups and connections.
We never push selling, but you will be talking to people and offering them both free and premium opportunities as coach.
Why Be a Beachbody Coach Versus a Personal Trainer?
We chose to coach because we loved the products. We had looked at being a trainer as well, but then you're working odd hours and limited to a number of people you can train. If you decided to open up another business like a gym, you're looking at crazy start-up prices too.



Here is just a rough estimate of the income you can make in a traditional fitness field.
We are able to make more money*, help more people and have flexible hours as coaching. Plus the overhead is much less!
Beachbody does not guarantee any level of success or income from the Team Beachbody Coach Opportunity. Each Coach's income depends on his or her own efforts, diligence, and skill. See our Statement of Independent Coach Earnings located at https://images.beachbody.com/coach-office/downloads/statement_of_independent_coach_earnings.pdf for the most recent information on our Coaches' actual incomes.
How do I find my first clients and coaches?
We walk you through step-by-step how we grew our business in the basic training. If you decide to join our team of coaches, we provide you with a daily email lesson or a Coach Basics Bootcamp to help you get started.
What do I do if I've not tried all of the programs or supplements?
You don't have to have tried all of the Beachbody products to be a coach. We hope as you work on your fitness goals, you'll naturally try a few here and there, but no massive investment is required to get started. Team members can help you and your clients find the best Beachbody workouts and supplements for your potential clients in our Facebook group.
What if I become a Beachbody coach and don't like it?
It's super easy to cancel, and we'll still be your coaches for any health or fitness questions you have. It's also free to cancel. The only thing you have to do is let them know you want to quit.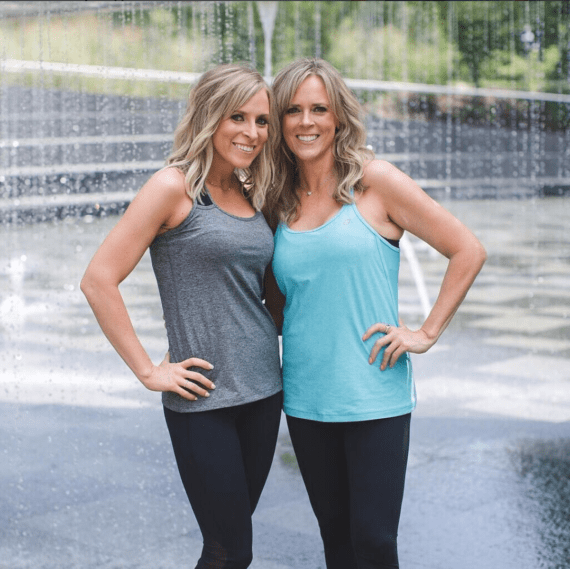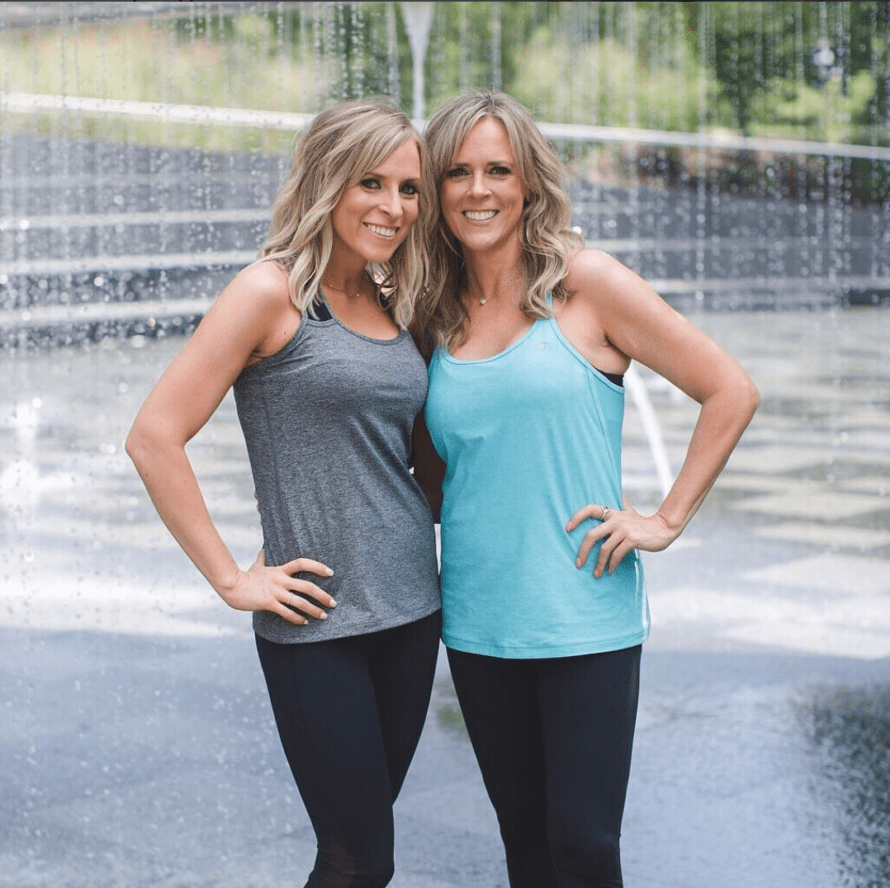 Things to Remember:
This is NOT a get-rich-quick scheme.
You don't have to be at your goal weight to be successful.
In just an hour a day, you can start your coaching business.
We teach you how to use Internet marketing, so your clients aren't just friends or family.
You also don't have to be an expert! Beachbody is the expert – and you're the real person cheering someone on!

What People are Saying About Us & Our Team, Sweat Nation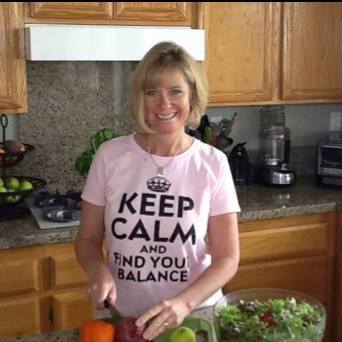 Several coaches reached out to me wanting to sponsor me as a coach but so many of them felt fake and I just did not feel the connection. Kim and Kalee truly wanted success for me and listened to my goals. They were right with me every step of the way. 5 years later, I run my own online business full-time helping others achieve health and success. – Judy Malone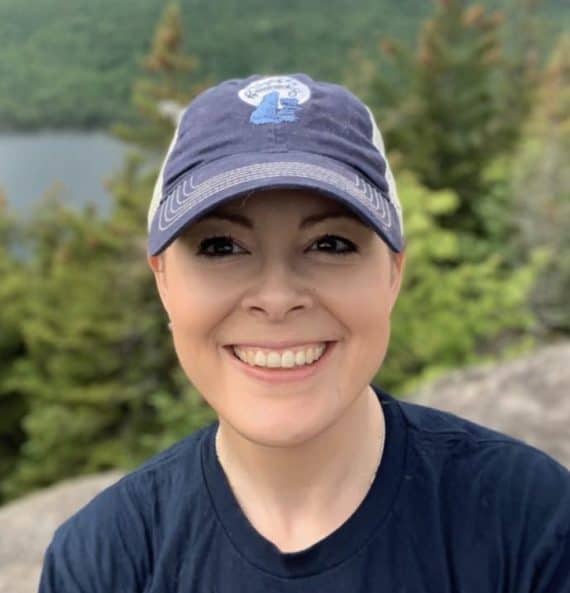 I first found Beachbody in 2007, when I purchased my first ever infomercial product – Turbo Jam. A few years later, I found Sweat Nation (Kim & Kalee). They were so responsive and provided so much helpful content. Later, I found a post about coaching. It was everything I had been looking for, but I wasn't an after photo, I didn't have six pack abs or look amazing in a bikini. It turns out all that stuff is ok, bringing people along on your journey and helping them through theirs is what it's all about. When I finally got the courage to sign up as a coach, I got all of the support and guidance from Kim and Kalee that I'd become so accustomed to. It has been an amazing experience, and I'm so happy to be helping others find their soulmate workout, their best nutrition and their happiest life. Coaching has also helped me focus, and be accountable which is also awesome. — Angela Bates
What Happens Next?
If the Beachbody Business Opportunity sounds like a great fit for you – we're ready to help you get started in your coaching business!
If you're feeling a little nervous and really excited — that's totally normal! The hardest part is just deciding to try it. Once you're signed up, you'll receive an email with your Coach Account information from Beachbody and an email from us welcoming you to Sweat Nation.
You'll also be enrolled in our basic training which covers a lot of ground to help you start coaching people quickly! The good news is all of the trainings are short and contain only the good stuff! So you'll be able to discover different ways to grow your business and revenue stream by impacting the lives of others!
You're also going to love the group of people in Sweat Nation! We can't wait to help you get started!
So Now What?
We've thrown a lot at you! Now, it's your turn.
If you still have questions, feel free to email us as well! (thegirls@soreyfitness).
We're happy to help you find the right workout, talk about hesitations or brainstorm a game plan for your goals. We have an amazing team of coaches as well, and we'd love to have you be apart of our community!
Yield: 1 Beachbody Coach
Sign up to be a Beachbody Coach Today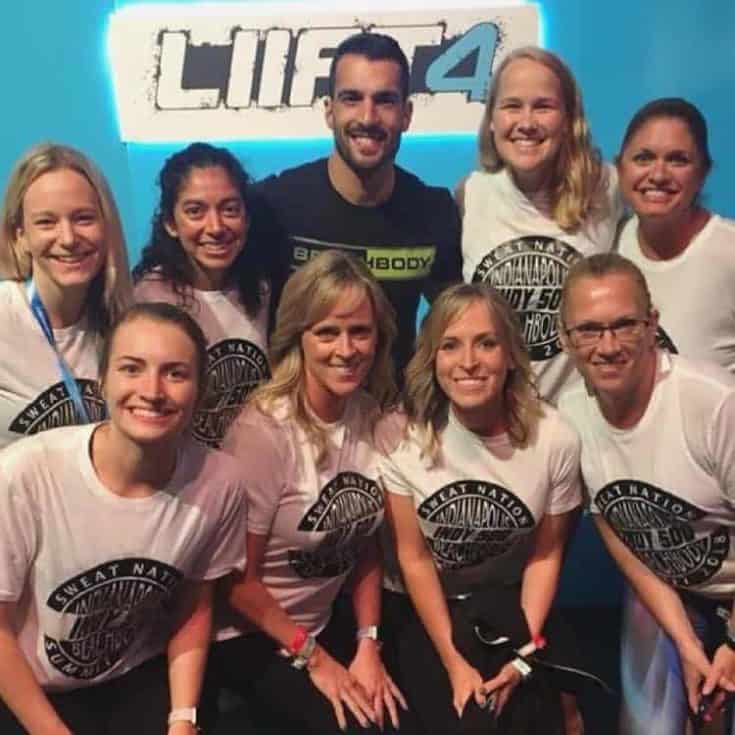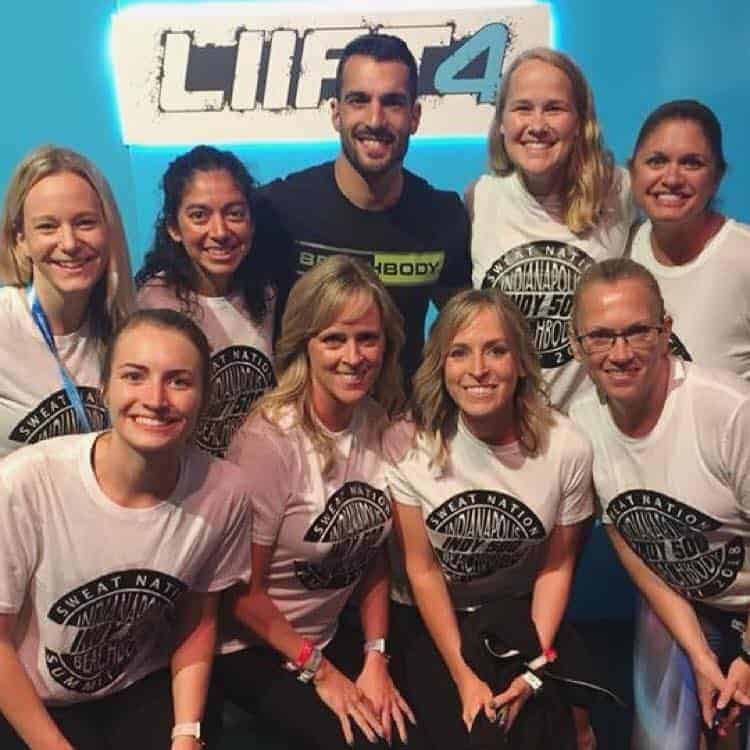 If you're wondering the steps to sign up to become a Beachbody Coach, we have you covered! This guide makes it super easy to get started!

Active Time 15 minutes

Total Time 15 minutes

Difficulty Easy
Materials
A Beachbody Coach you want to sign up with (like us)
You social security number (for taxes)
An hour a day to commit to your business
Tools
A laptop, desktop, or phone
Good WiFi
A passion for people & fitness
Instructions
You'll want to click here to sign up
If you'd like us to be your coach, make sure it says Kalee Dillard is your coach. If not, my coach ID is 1001548.
Fill in your information and click "Continue."
On the next page, you'll see the option to choose a challenge pack. A pack includes your workouts (or Beachbody on Demand for a year) and a supplement of your choice. A pack also waives the coach sign up fee. We personally recommend a pack so you can try something to share with others, but you can also click SKIP & pay the $39.95 sign up fee.
Complete the checkout process.
Next, you'll receive an email confirmation from Beachbody.
Now you're officially a Beachbody Coach!! WOO HOO!
If you selected us as your coach, you'll also receive a welcome email and an invite to our private Facebook coach community soon!
Also, feel free to email us at thegrls@soreyfitness.com when you sign up so we can help you get started quicker!
Notes
The $39.95 coach fee covers your online office with announcements, client guides, trainings, and so much more. You also receive a website like this one.
It's free to cancel coaching at any time.
There are no sales minimums that you have to hit.
It's $15.95 per month to maintain your online office and website. This is typically covered with one sale.
You make 25% commission off sales, and you also receive a 25% off your personal orders as a coach!
Also, if you're ready to start now – you can do that as well!
It should say Kim as your coach, if not you can do a Coach Lookup using the ID 301223. We'll send you an email once you're sign up to get you started! If you have questions about this Beachbody Coach Review – we'd love to chat more. Email us at thegirls@soreyfitness.com or use the form below.
Additional Resources