Daily Burn vs Beachbody on Demand: Which Workout Program is Best?
This post may contain affiliate links. All opinions shared are my own. As an Amazon Associate I earn from qualifying purchases. Click to view our full disclosure.
We've been doing at home workouts since the 90's and VHS tapes. Now, we love streaming workouts because of how convenient and easy it is to mix in new programs! With that said, not all streaming services are made equal. In this post, we'll compare Daily Burn vs Beachbody On Demand to help you decide which one might be a better fit for you and your workout needs.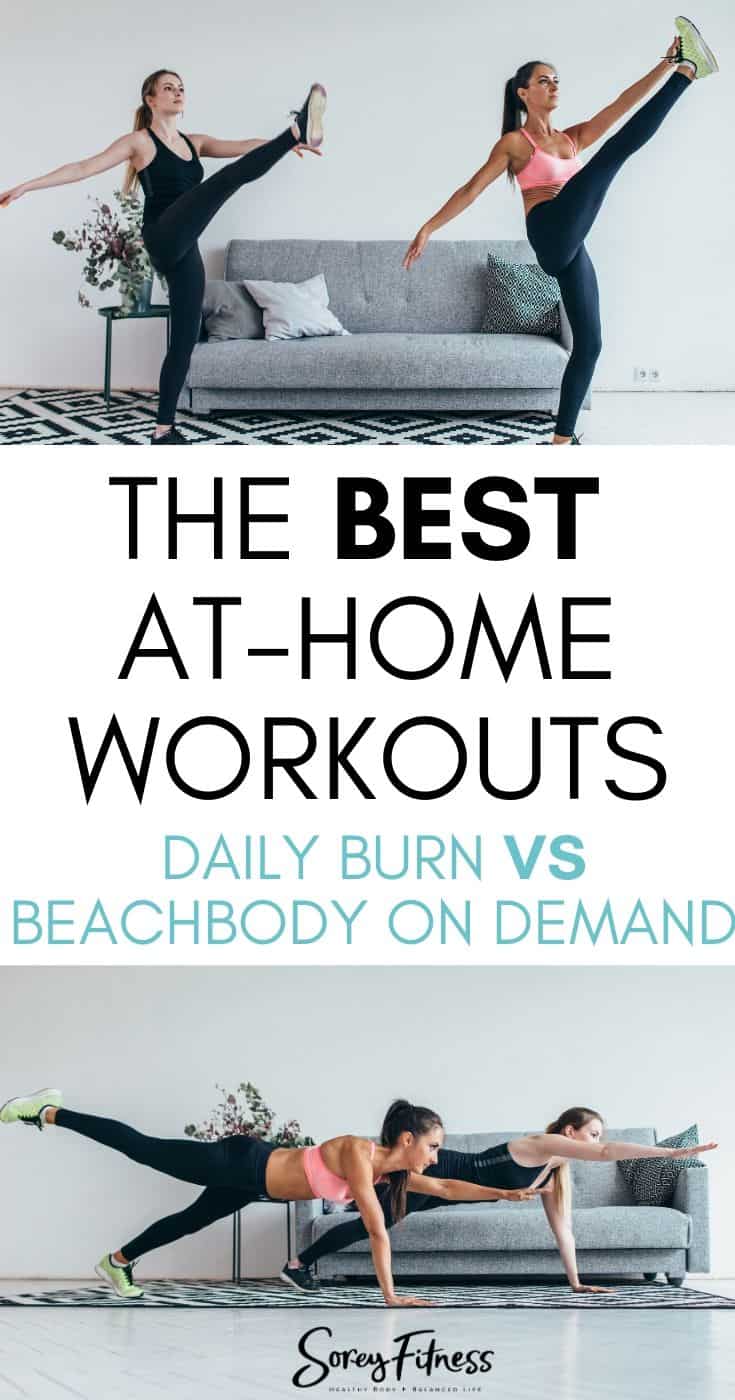 In our comparison, we'll look at how you can stream your workouts through devices, the price of each streaming fitness service, and the workouts and nutrition plans offered.
Streaming Your Workouts on Daily Burn vs Beachbody on Demand
No matter if where you fall on the Daily Burn vs Beachbody On Demand debate, you'll need good internet to stream your workouts.
Beachbody on Demand does allow you to download 7 workouts at a time, but otherwise – you'll be using the internet for your workouts.
Each country may have different streaming laws as well. So if you're outside of the United States or Canada, you may want to research whether you'll be able to stream as well.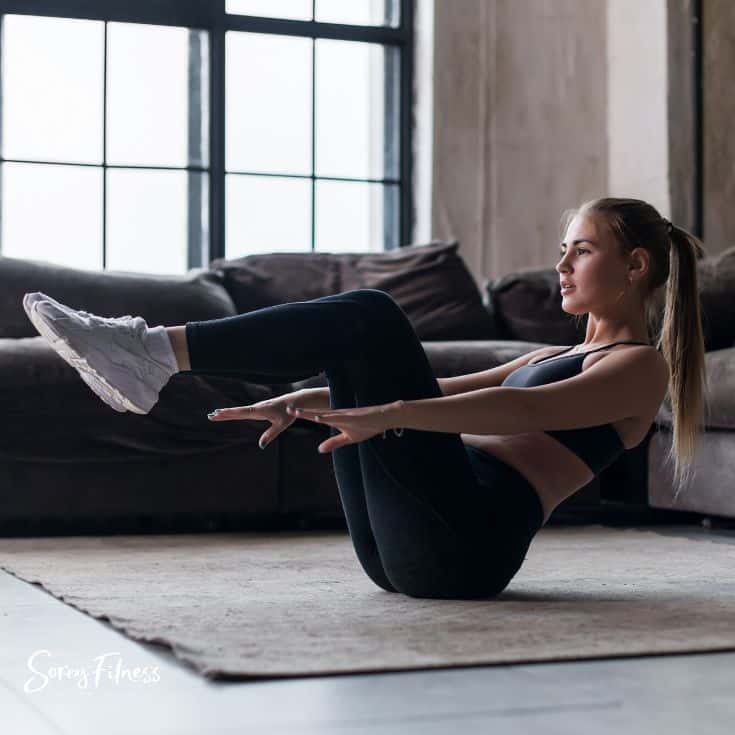 You'll Also Need a Streaming Device
Both Beachbody on Demand and Daily Burn workouts can be streamed from your laptop, iPhone, or through an app on a supported streaming device.
Streaming Devices That Work With Both Services
If you have one of the following streaming devices, you'll be able to download either Beachbody on Demand's or Daily Burn's App to workout!
Apple TV
ROKU
Amazon Fire TV
Amazon Fire
iPhone
iPad
Google Chromecast
Web Browser (basically workout from your laptop or computer).
Beachbody on Demand also supports Amazon Fire Stick, and Daily Burn also works with Android Tablets and Devices!
*Note: With Beachbody on Demand – I didn't have luck with the Amazon Fire products. It took forever to buffer, but I LOVE using my ROKU and Apple TV with it!

Daily Burn vs Beachbody on Demand
Daily Burn
1000+ Unique Workouts
Includes a 30 Day Trial
Nutritional Advice Provided on Their Website
Shorter Workouts (15-30 Minutes)
Great for those short on time.
Costs $14.95 per month.
Beachbody on Demand
1100+ Unique Workouts
Includes a 30 Day Trial
Offers Generic & More Detail Nutrition Programs
Workouts range from 10-60 Minutes (Most at 30)
Great selection for Beginners to Advanced Exercisers
Costs $8.25 per month.
How much does Daily Burn cost?
After the 30 day trial, Daily Burn's standard membership costs $14.95 per month, but they have add-ons that cost more.
You can "level up" to a premium subscription, and it's $26.95 per month.
You can also add in a coach to help with questions for an additional charge.
If you wanted to access everything on Daily Burn is costs $64.95 a month!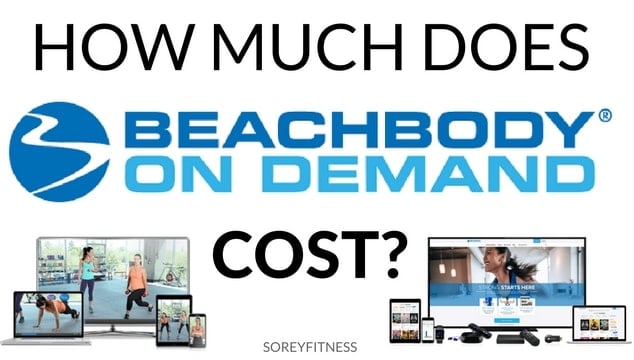 How much does Beachbody on Demand cost?
Beachbody on Demand costs $99 a year and includes a 30-day trial.
If you're unsure you'll like it, you can do a shorter contract. It's $59 for 6-months or $39 for 3-months. The 3-month option offers a 14-day trial.
Your Beachbody on Demand membership includes:
your workouts,
basic nutrition programs for each workout program,
and an online coach so you don't need to upgrade.
With that said, you can purchase an additional nutrition program if you felt like you needed it. They offer 2B Mindset or Ultimate Portion Fix.
You can also buy early access to new workouts for an additional charge if you wanted.
If you don't buy early access to new workouts, they become available to all members within 4-6 months.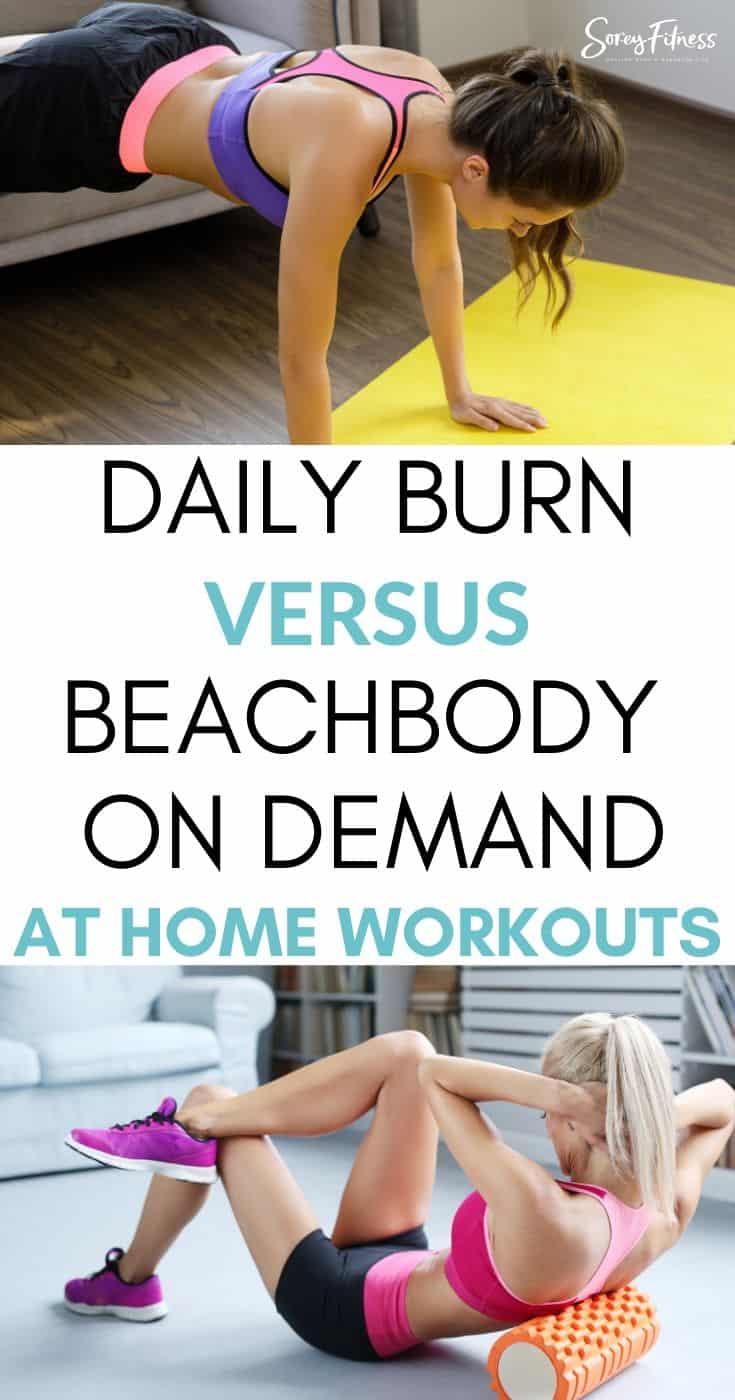 Daily Burn vs Beachbody on Demand
There's nothing like getting right down to it! Here are some of the differences that we were able to find between the two workout streaming services.
The Workouts
Both fitness programs have beginner options, as well as, no-equipment-required workouts.
Daily Burn workouts
Daily Burn has quite the impressive lineup too with over 20 program options which gives you over 1000 different workouts to pick from.
While all of the trainers are certified, they aren't well-known, and you may "workout with" someone new each time.
Some people may love this variety, but we kind of like getting to know a trainer and his or her style.
Daily Burn Workouts Include:
Power Cardio
Power Sculpt
HIIT routines
Mobility Training
Strength Training
Yoga
Pilates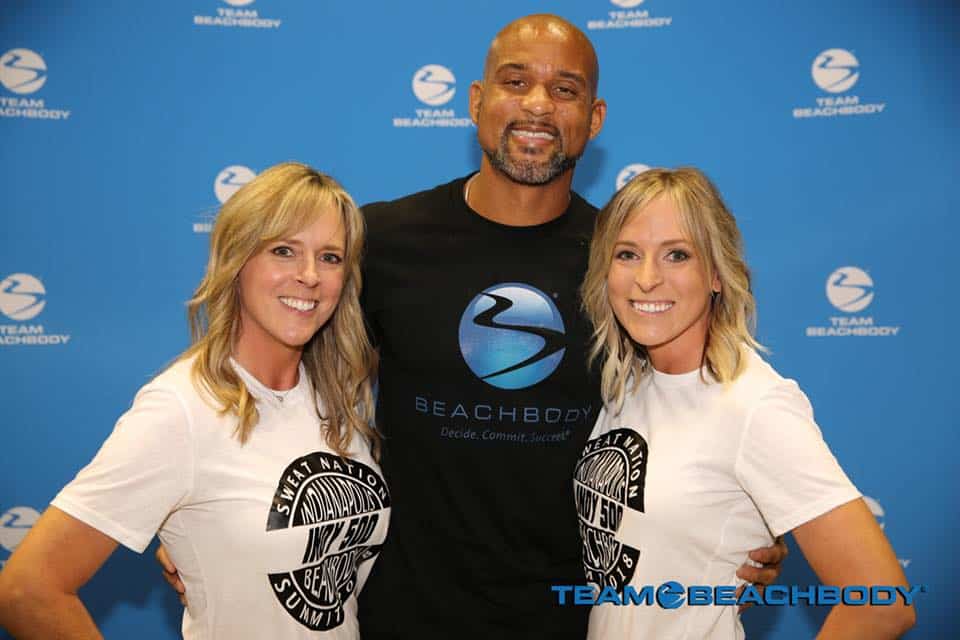 Beachbody Workouts
While both options offer a ton of great programs, Beachbody On Demand tends to offer a little more variety. They currently have over 40 different programs that they offer which give them more than 1100 videos to use as well (and this list is growing, too).
New Beachbody workouts are also shot in "real-time" so you don't have to repeat a workout twice unless you wanted to.
Beachbody also really invests and markets in their trainers who lead the workouts.
Some of Beachbody's Top Workouts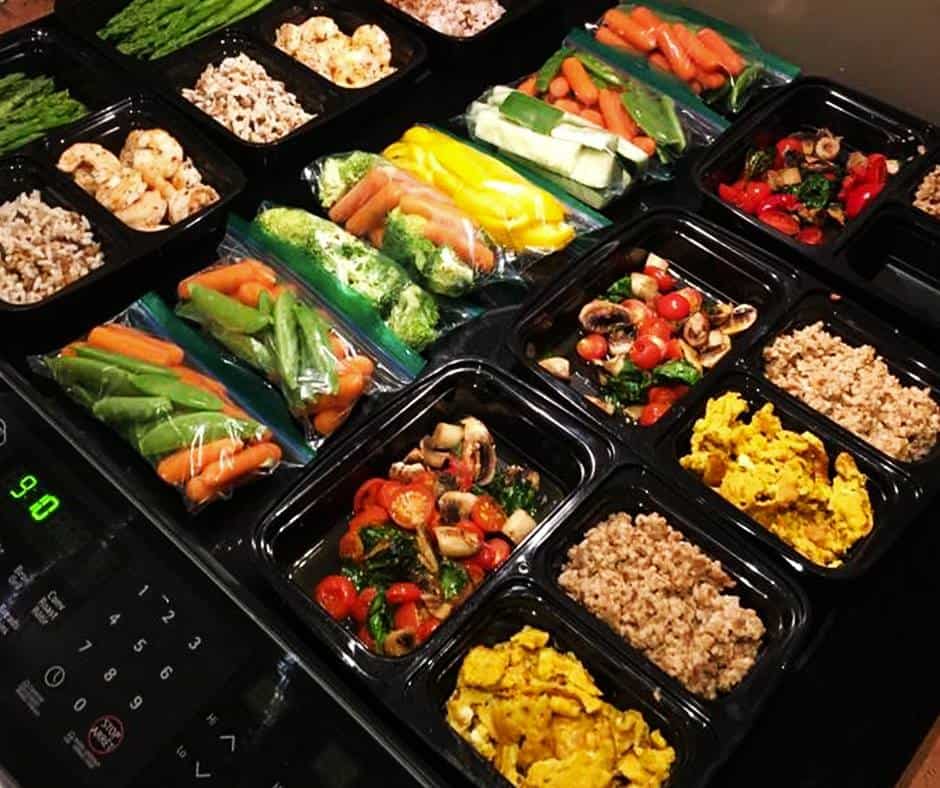 Nutritional Guidance
Since you're doing the workouts to get in better health, it just makes sense for both options to offer some sort of nutritional guidance as well.
Currently, Daily Burn doesn't have a dedicated meal plan, but they do offer some nutritional suggestions and guidance on their site which can be used to formulate your own meal plan as well.
When it comes to nutrition, Beachbody tends to stand out a little more in this department because they offer a full meal plan option online that can help you reach your goals quicker and more easily.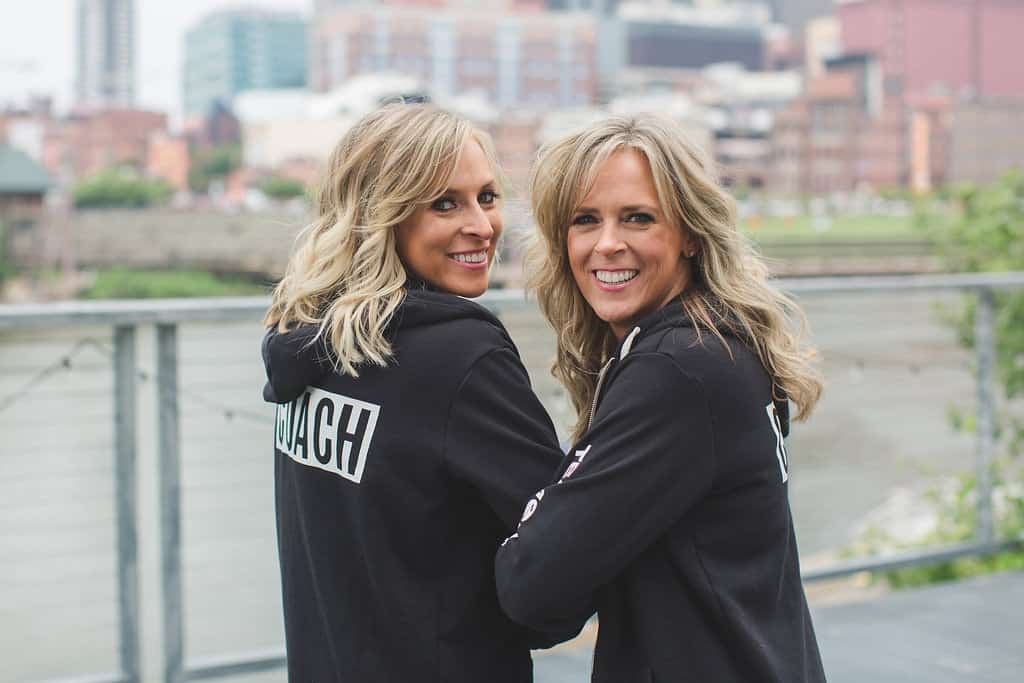 Support
Daily Burn has the option for a personal coach that will help you one-on-one, but this is something extra that you'll have to sign up for and will cost you more money monthly.
Beachbody has a network of free Beachbody Coaches (which is actually what we are!) that can help with any questions and daily support. Most coaches have done several Beachbody workouts or have access to other coaches that have done a ton of the programs to help with any questions you have.
Love Beachbody workouts already? You could be earning some mad money by being a Beachbody Coach.
Beachbody Coaches also typically run a private group for their clients. Our group is something we check in daily with, and we've found having that community has been such a game-changer for seeing results.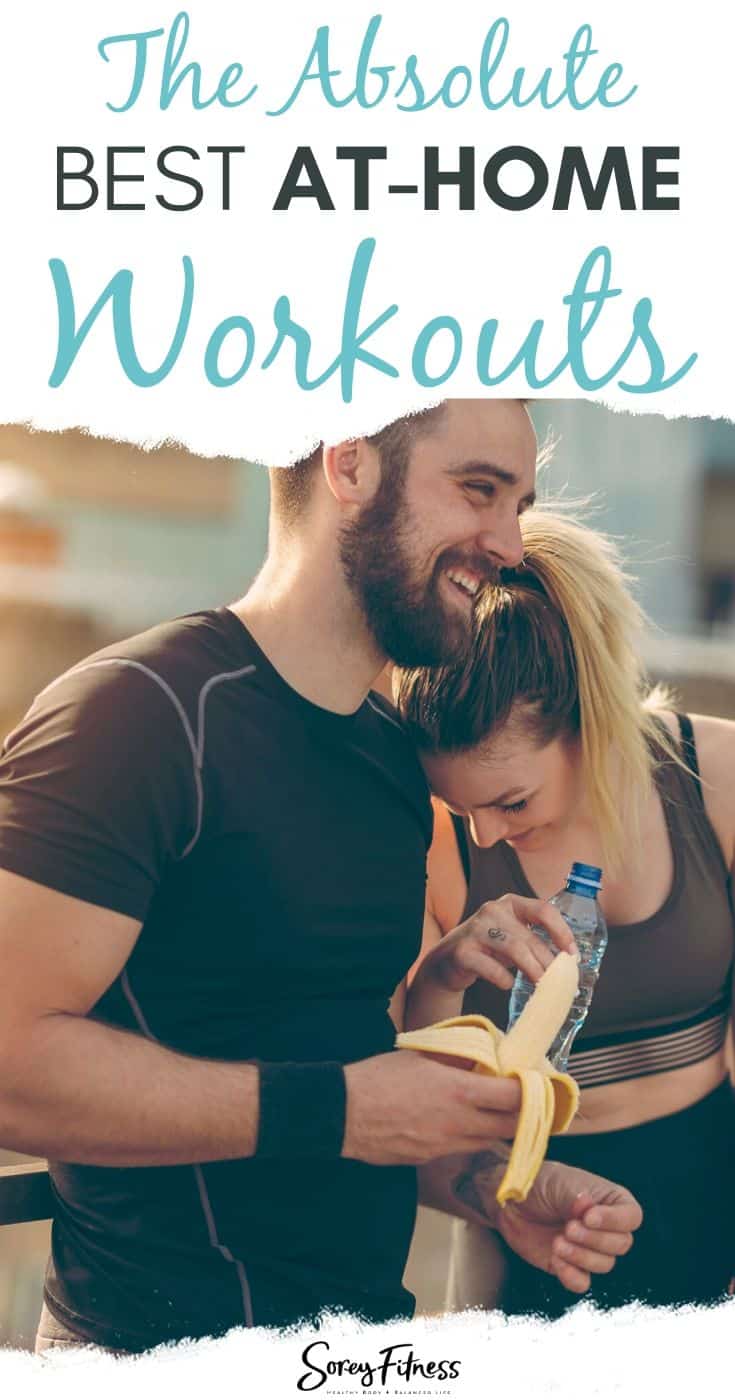 So — Which is better Beachbody or Daily Burn?
While both workout services are great, we believe Beachbody on Demand is the better of the two streaming programs. We love the high-quality workouts, nutritional options, and support from their coaches.
Beachbody on Demand is also a little cheaper which is always nice too!
With that said, Daily Burn is still competitively priced and offers great options if you're looking for quick workouts with a "gym-class" feel.
Also, both offer a 30-day guarantee so if you are unhappy, you aren't locked in or committed to anything beyond that.
Still debating on Beachbody on Demand?
Check out these resources: