Is Body Beast a Good Workout for Women? (Photos)
This post may contain affiliate links. All opinions shared are my own. As an Amazon Associate I earn from qualifying purchases. Click to view our full disclosure.
The Body Beast workout program is branded for men, but it's the women's results are shocking!
Here's the deal:
Women have lower levels of testosterone so when we lift heavy weights, we don't bulk up like men do. So YES! Body Beast workouts are great for women!
The Body Beast lean schedule is perfect for any woman trying to tone up, burn fat, and lose the cellulite for good. Don't believe me yet? Check out this woman's Body Beast review: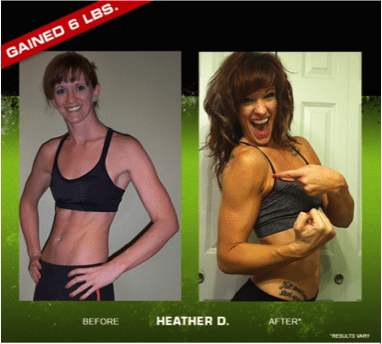 I can't believe the gains I saw in my shoulders. They look sexy and strong all at the same time. I was thin, almost too thin before I started Body Beast, now I look like I've always wanted to. – Heather D.
Should women lift weights?
I love heavy lifting heavy weights. Even in my teens, I loved how muscle looked on women and started researching how to gain lean muscle without looking bulking.
The simple fact is: We can't bulk up like our boyfriends, husbands, or man-friends because we don't have that much testosterone.
Testosterone is what allows a man to gain massive amounts of muscle while we have to really work to make small muscle gains in comparison. As a woman, your workout results are going to differ a lot from your husband's results, and that is what makes the workouts so effective for both men and women.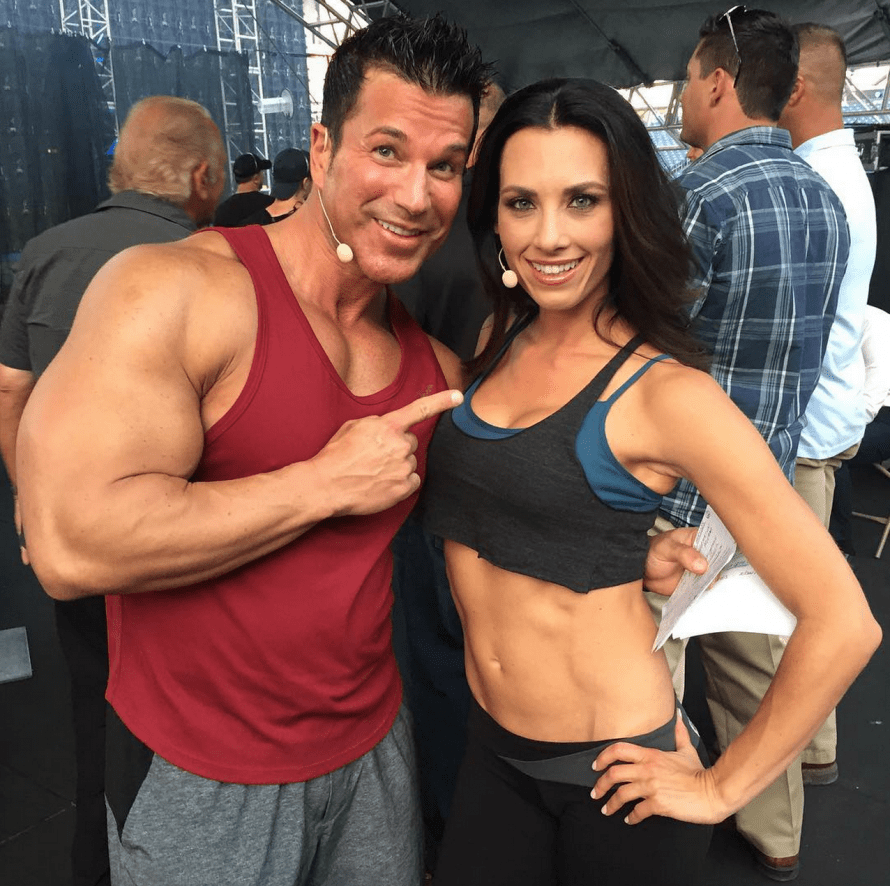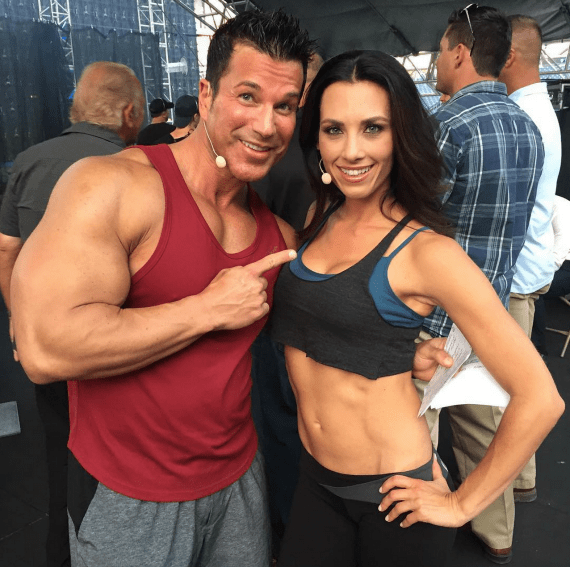 A perfect example is Autumn Calabrese and Sagi Kalev from Hammer & Chisel. Both lift weights and follow a similar nutrition plan, but due to their gender and body's hormones, their results look different.
Weight lifting for women is going to just help us be leaner, tighter, and smaller.
Lean muscle mass actually helps you burn more calories even while you sleep too because muscle needs more fuel (calories) than fat cells. Can you imagine having a workout that works for hours after you finished it? Body Beast (or any heavy lifting program) is it!
What We Liked About Body Beast Review
Proper Form
I like Body Beast because it's something you can do at home and learn proper form. Unless you are working with a trainer every single time you are in the gym, you aren't going to get the same tips and reminders on proper form like you do with this program. Sagi is great about reminding you how to do each move.
Variety in Workouts
Plus the workouts change every month which helps me from getting bored, and it actually helps you see results faster because your body is constantly challenged.
Here's What You Can Expect in a Body Beast Workout
Challenges More Muscle Fibers
Sagi, the trainer behind Body Beast, uses Dynamic Set Training which is a fancy way of saying he uses weights different ways to help you fatigue your muscles, activate more of your muscle, and help you see results quicker.
Besides getting results and being healthy, I also like being able to drop serious weightlifting terms like Single Sets, Super Sets, Giant Sets, Progression Sets, Drop Sets, Tempo Sets. Get ready to be impressing some people!
You don't have to know what any of those terms mean yet going into the program. Sagi will outline everything in each workout, and we'll outline them below.
The Lean Schedule
Since I was going for lean muscle and a lower body fat percentage I chose the lean schedule. It really helped my body lean out in the last phase. I will say the bulking stage I was rather fluffy around the middle which was scary, but it helped me push harder and have more energy to get the final results in month 3.
The only thing I didn't like was I gained weight in the first month. I stuck with it and lost it, but it did scare me at first.
I Didn't Like the Meal Plan.
Body beast promises a small waist, shredded body, toned muscles and "nothing to jiggle" after you complete the program. I believe this and say the same if you also commit to eating the right portions. I used the Portion Fix meal plan and bumped up a level in the Build and Bulk phases. I preferred the Portion Fix over the original Body Beast Meal Plan.
The portion fix is also available with Hammer & Chisel.
What if You're Still Nervous to Do Body Beast as a Woman?
No worries – there are plenty of strength workouts for women. You might like Hammer and Chisel or Autumn's 80 Day Obsession instead.
You could also do a Body Beast hybrid calendar like:
P90X TurboFire Body Beast Hybrid
Your Guide to Body Beast Workouts
How long is each Body Beast Schedule?
Each Beast schedule is 90 days long.
What do the schedules look like?
If you want your body lean, I would suggest the Beast Lean calendar.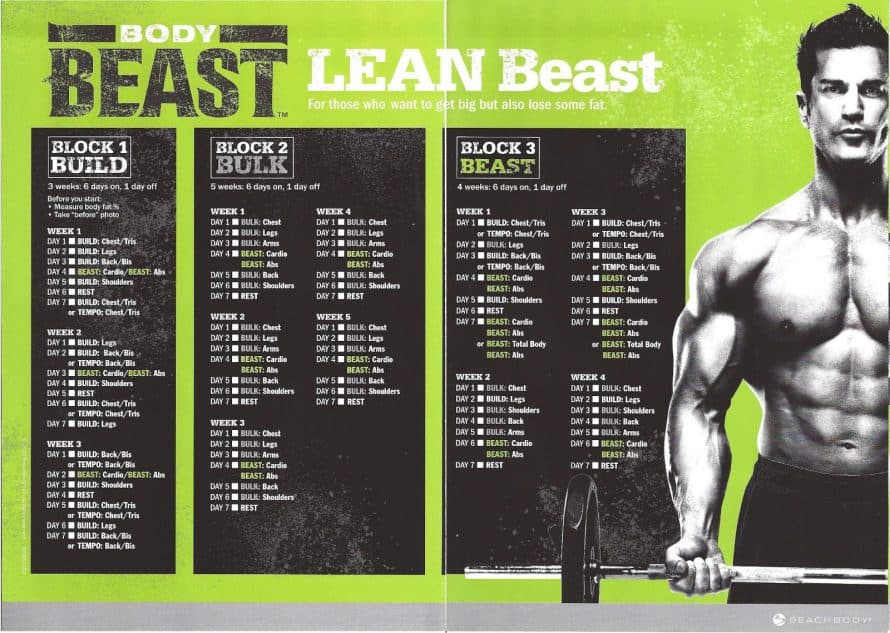 On the other hand, if you're looking for maximum muscle mass growth I would suggest the Beast Huge Calendar.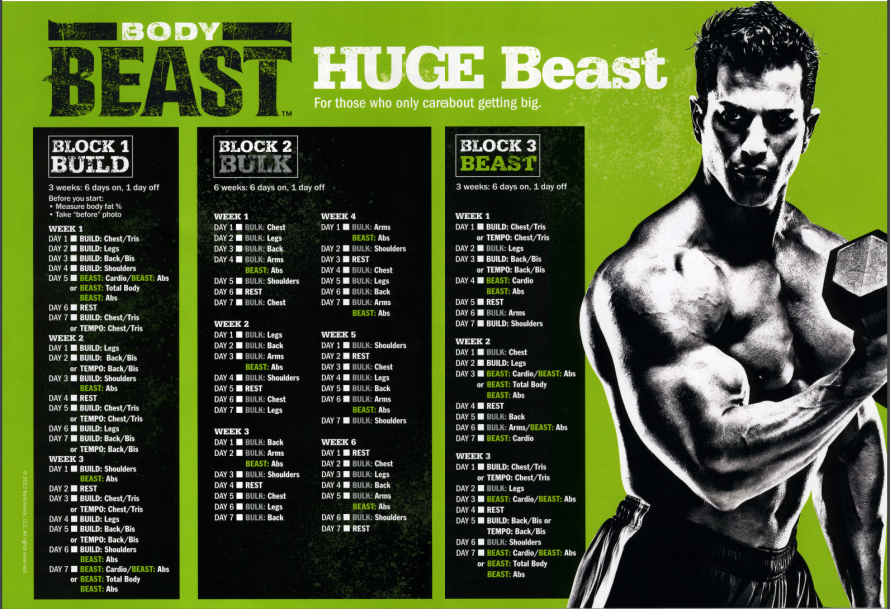 Both of the Beast Workouts Schedule will help you burn fat, and if you stick to the meal plan you're going to see results! The main difference is the Lean Beast Calendar has more cardio in it versus the Huge Beast Calendar.
Seriously though, does Body Beast work?
Totally! It doesn't matter which calendar you're following, you're going to see results. If you don't, it's time to tailor in your healthy eating and figure out what's going on with your diet.
Body Beast Women's Results
Shanda lost 24 pounds in 90 days with Body Beast!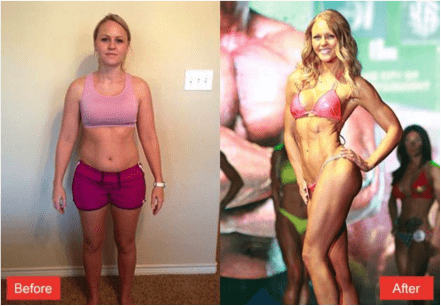 I truly feel amazing! I have so much energy now. I chose it because I wanted to lose weight, but I also wanted to have some muscle definition. I was able to achieve both. Body Beast got me in the best shape of my life!—Shanda N.
We've already established we won't get bulky because we don't have as much testosterone as men, but isn't it so much better to SEE that you won't? Shanda looks absolutely amazing! While the workouts are intense and have you utilizing your muscles, your nutrition is key to having great results.
If you eat a lean diet with protein, healthy fats, and carbs like veggies, you're going to gain muscle without gaining body fat. Natalie M. lost 2.5 inches in 90 days!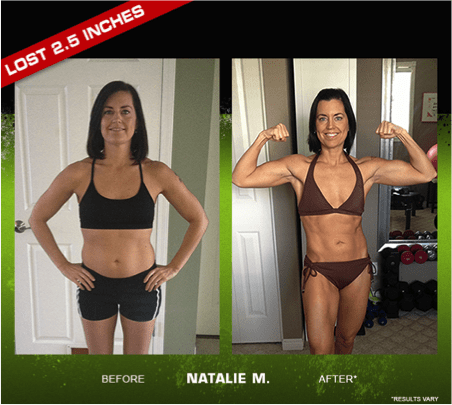 "I feel even more empowered than before . . . with full confidence that I can tackle whatever I put my mind to." —Natalie M.
The Body Beast Phases
Like other popular workouts, Body Beast uses a 3-phase system for 90 days.
1st Build Phase:
It focuses on providing you a strong foundation of strength and definition. You'll do supersets and giant sets to help gain strong muscle. It includes 4 workouts: Chest & Tris • Back & Bis • Legs • Shoulders
2nd Bulking Phase:
Focuses on muscular hypertrophy or muscle growth. You'll do a combination of Force Sets, Progressive Sets, Combo Sets, and Multi-Sets to gain more muscle, and there is also no cardio in this 30 day phase. It includes 5 workouts: 5 workouts: Back • Chest • Shoulders • Arms • Legs
3rd Beast Phase:
This finale phase helps shred off that added bulk and see lean muscle mass. Along with combining workouts from the Build and Bulk phases, you'll mix in circuit-training and intense core work for max results. In this phase you do use the previous workouts plus add in Beast Abs and Beast Cardio.
What do these "sets" mean?
Super Sets: Any 2 exercises that are done without any rest between them
Giant Sets: 3 exercises done back-to-back-to-back targeting the same muscle group
Multi-Sets: 3 moves targeting different muscle groups
Force Sets: Five sets of five reps, with 10 seconds of rest between each set
Progressive Sets: A pyramid that goes from high reps, lighter weight to low reps, heavier weight, takes a short break, and then goes in reverse, from low reps heavier weight to high reps lighter weights
Combo Sets: An exercise that works more than one muscle group at a time
How long are the workouts?
Every workout is under an hour.
Build Phase
Build Legs: 38 min
Build Chest/Tris: 48 min
Build Back/Bis: 50 min
Build Shoulders: 38 min
Bulk Phase
Bulk Legs: 41 min
Bulk Arms: 35 min
Bulk Chest: 30 min
Bulk Back: 29 min
Bulk Shoulders: 35 min
Cardio and Bonus Workouts
Beast Abs: 10 min
Beast Cardio: 38 min
Beast Total Body: 38 min
What equipment is required?
You'll want hand weights, a bench or stability ball, and a pull-up bar or bands to modify the pull-ups and chin-ups. I personally used Bowflex's Selecttech dumbbells, and I loved them. View my full review of the adjustable dumbbells here.
What Size Weights Does a Woman Need Starting Body Beast?
There is no universal size weight to start with, unfortunately. You just want your muscles to shake and have the last 2 reps be super challenging. With that said, I personally use the Select Techs by BowFlex because they allow you to select a weight between 5 to 52.5lbs! I've never used the 52.5lbs, but I know it's there.
3 Tips to Get The Best Results
Commit and Plan Ahead – Plan our your workout days and meal plans once or twice a week to stay on track.
Trust and Follow the Meal Plan – It takes a lot of food to fuel your muscle fibers after these workouts.
Fuel With Supplements – I also use and highly recommend the supplements Body Beast uses. These are now in the Perfomance line.
Give your muscle time to recover – Each workout tears your muscle fiber to allow them to rebuild stronger. Get enough sleep and give proper time for muscle recovery for max results.
Body Beast Supplements Get You MAX Results too!
If you've done Body Beast before, you've seen the older supplements. They have changed the original formula to be a cleaner, more effective line.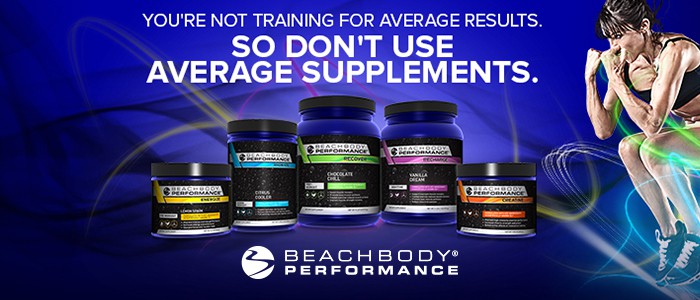 You now have access to the Performance line which includes a pre- and post- workout supplement, creatine, and an overnight supplement. They are also NSF certified.
Pre-Workout: Energize – This pre-workout supplement helps you power through your workout and includes BCAAs, Quercetin and caffeine from green tea and coffee bean extract.
Post-Workout: Recover & Creatines – Recover gives you the ideal combination of time-released proteins and phytonutrients right after a workout to aid in muscle recovery and reduce muscle breakdown. The beastly supplement of creatine is optional, but it's designed to help you increase strength faster and gives you the power to lift more.
Bedtime: Recharge – This vanilla based product is formulated to help accelerate overnight recovery, fight muscle soreness, and promote muscle growth.
Optional: The Hydrate supplement formula can help restore your body's natural balance during a tough, sweaty workout.
Always consult with a healthcare professional if pregnant, breastfeeding, providing to a child, or if you have any other unique or special needs. These supplements are also not for children.
How much do the Body Beast Supplements cost?
You can try all 5 supplements in a sampler for $19.95 or get a discount when you order all 5 full-size containers.
Order the Sampler or All of the Supplements Here
"Bulking" in the Body Beast Diet
Fitness competitors will go into a "bulking" phase before prepping for a competition to help them gain more lean muscle later. Sounds weird right?
Here's the science behind it: If you have body fat, your body will use it for energy after your workouts, which is the most important factor in how quickly you gain lean muscle mass when strength training. When you lean out your diet and only have a little body fat, your body doesn't have as much energy to pull from after your workouts. When you body gets desperate for energy, it'll start breaking down your muscle to fuel itself.
So you may choose to use the "bulk" part of the nutrition plan laid out in the Body Beast Nutrition plan. It's spot on to what competitors do; however, it can be hard mentally for some women to bulk because you are going to look a little bloated and tight during that time. For that reason, I know several women who skip this step in the diet. I'm not a doctor or trainer, but I think whether you do the bulk stage is completely up to you and depends on your goals.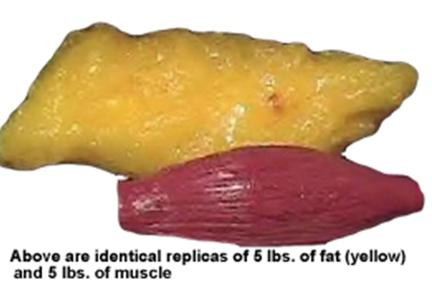 Whatever you decide, your lean muscle mass is going to be more condensed (leaner, tighter, and smaller!) than 5lbs of fat. If you do decide to skip the bulking stage of the nutrition plan, make sure to really listen to your body and fuel it properly. The workouts are intense and you'll need energy to get through them and for your muscles to recover.
Would you try the Body Beast Workout Program? Do you have questions after reading this Body Beast review?
I'd love to help you get started! You can email me at thegirls@soreyfitness.com or friend me on Facebook. We offer monthly challenges and a year-round group to help you reach your goals.
Still not sure if Body Beast is right for you? Check out our At Home Workouts Guide to find which workout is right for you!