Bowflex SelectTech Dumbbells Review – Are They Worth the Investment?
This post may contain affiliate links. All opinions shared are my own. As an Amazon Associate I earn from qualifying purchases. Click to view our full disclosure.
We decided to try the Bowflex SelectTech Dumbbells to strength train at home. While they are a bit expensive, they were cheaper than buying each set of weights as we got stronger. Plus, they don't take up a ton of room because the weights dial-up to your desired dumbbell.
We bought them in 2007, and 10 years later they still work perfectly! We actually bought a second set when I moved out (we're mother-daughter), and that set is 3 years old and still like new! So we are definitely a fan of the Bowflex weights.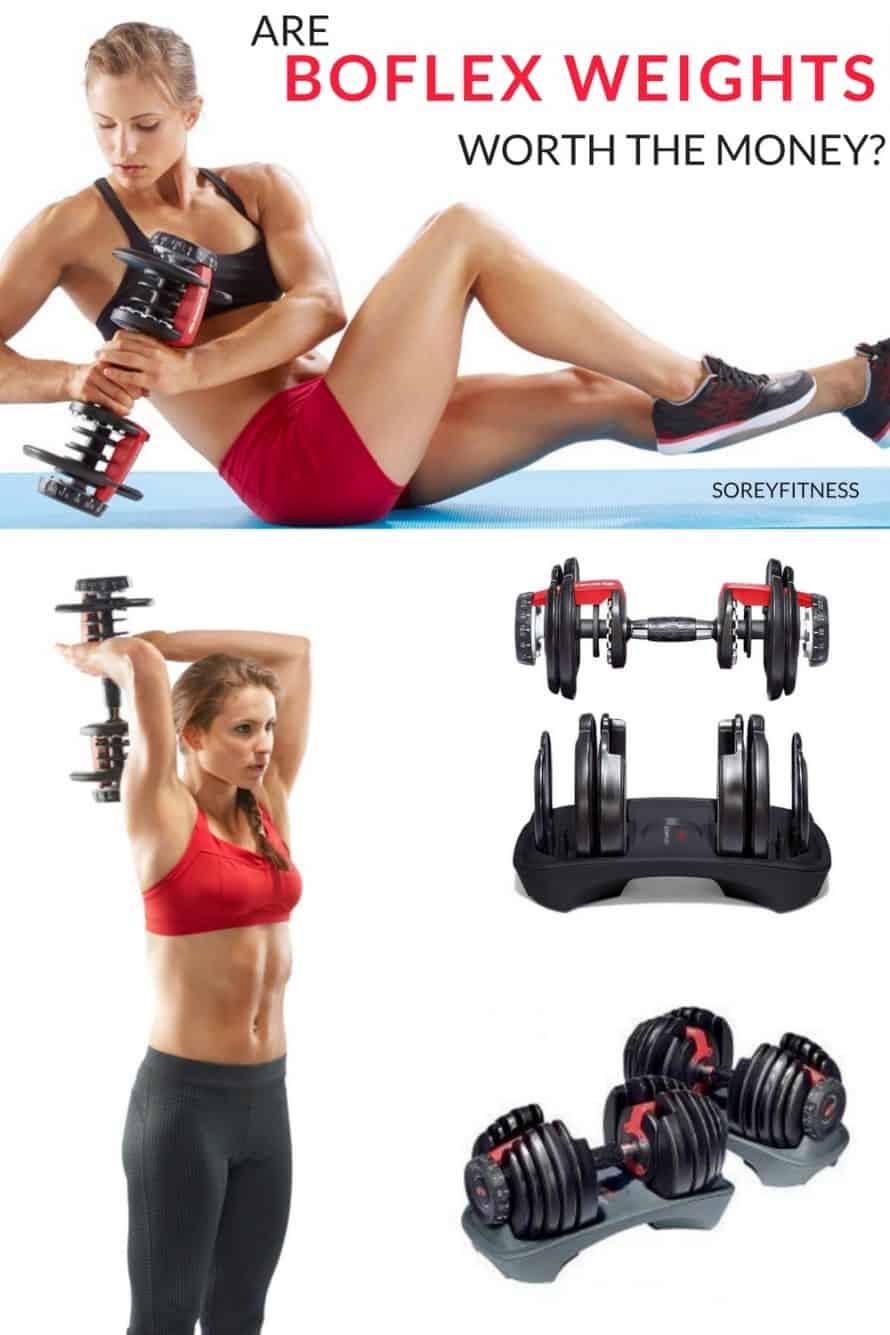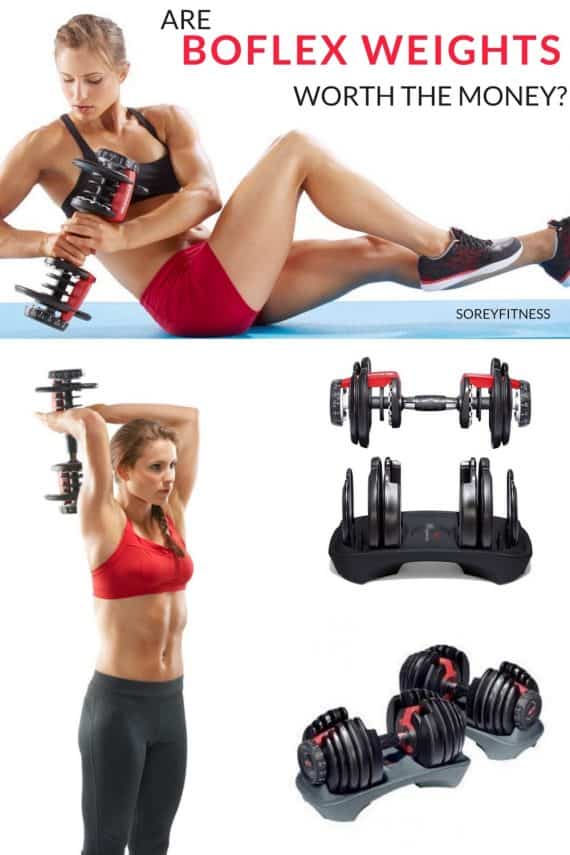 In our Bowflex dumbbells review, we'll share a little bit about the popular options, as well as, our personal experience using the convenient dial up dumbbells. This post also contains affiliate links.
What We Love About Our Bowflex Weights
As we get stronger, we don't have to go out and buy new weights.
Long-term, it's so much cheaper than buying individual sets of dumbbells.
It's nice that they are compact. We work out at home, and these don't take up much room!
They are sturdy and the rubber grip is easy to hold.
It's easy to switch from 5lbs to a heavyweight. Just dial in whatever weight you want.
They're also quieter than having to switch out metal weights.
Bowflex equipment has shown through the years to be really high quality.
Nervous about dial up dumbbells?
We really were too. The price and convenience of having a wide range of weights in one little area were what sold us. Now, I can say after 10 years I would never go back to traditional weights.
Bowflex's dial-up dumbbells make it so easy to up your weights. Before we were kind of cheap, so we would go from an 8lb set to a pair of 12lbs and skip over 10lbs to save money. You have access to a ton of variety with the weights' dial-up feature.
They also feel safe and each plate is very secure.
They also come up with a 2-year warranty plus free shipping you order on Amazon.
They also have a 4.8-star review on Amazon!
Where can you buy Bowflex Dumbbells?
You can get them a ton of places now. We bought our pairs off of Amazon though. They are always priced well, and the shipping is free!
A Look at Different Types of Bowflex Dumbbells
The most popular options are the Bowflex SelectTech 552 and SeletTech 1090. The only difference is how much weight they hold.
552 Weight Settings: 5, 7.5, 10, 12.5, 15, 17.5, 20, 22.5, 25, 30, 35, 40, 45, 50 and 52.5 lbs
1090 Weight Settings: 10, 15, 20, 25, 30, 35, 40, 45, 50, 55, 60, 65, 70, 75, 80, 85, and 90 lbs
Did our Bowflex dumbbells review help you?
If so, please consider using our Amazon affiliate link (plus you'll get free shipping!)
What kind of equipment do you use to work out?
We personally love being able to stream our workouts with Beachbody on Demand. You can check out our favorite at home workouts here.
We are a mother-daughter team that have been working out since the Tae Bo days! We love being able to share our balanced approach to nutrition and fitness with others just like you!
Learn more about us or our 21 Day Challenge here