21 Day Challenge for Fitness and Weight Loss
This post may contain affiliate links. All opinions shared are my own. As an Amazon Associate I earn from qualifying purchases. Click to view our full disclosure.
The 21 Day Challenge is a simple approach to healthy living. It creates good habits for max results without starving or working out for hours.
If you're struggling to lose belly fat, hit a weight loss plateau or just can't stay motivated – we are here to help.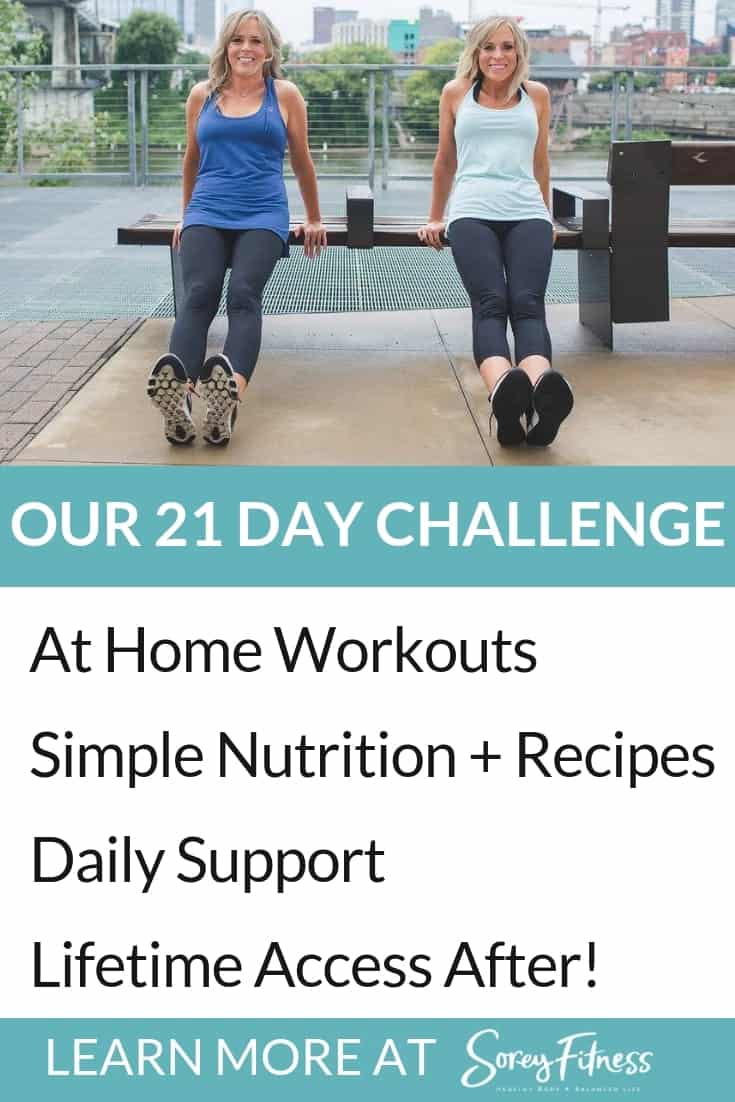 In just 21 days, our 5 challengers lost a total of 29.5 lbs!
The winner lost 3.4% body fat in 21 days! Can you imagine?
If you join us, I know you can do the same. The program is designed to help you lose weight, burn fat and also teach you healthy habits you can use for a lifetime.
We live and preach a healthy balanced life; therefore, no food is ever off limits and the habits.
During the challenge, we'll teach you habits that can easily be worked into time with friends and family. You can be more fit, happy and energetic without severely restricting yourself with crazy diets.
What should you expect from the 21-day Challenge?
an easy-to-follow plan
custom plan for your goals
simple meal ideas
amazing online support
no food is completely off limits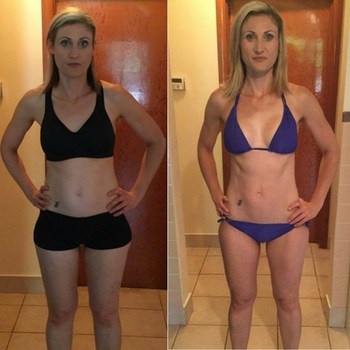 Within 21 Days you'll have…
more energy
fewer cravings (seriously)
weight loss
amazing results
education on building healthy habits
Clients have told us they experience more energy and less stress during the challenge as well. As a consequence, they also sleep better.
Our goal is to create a simple plan that works with your busy life and goals.
We can help you find a simple plan to get active and make small changes in your lifestyle to improve your health, or we can help tailor in your workouts and nutrition to get shredded.
If you're not sure about applying for our challenge then check out the 21 Day Fix. It's a great program as well.
21 Day Challenge Before and After Pictures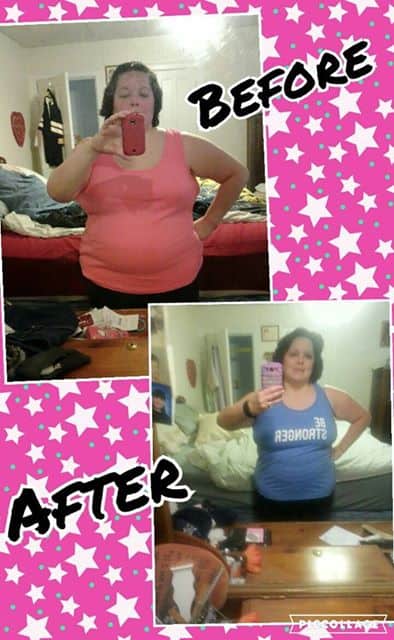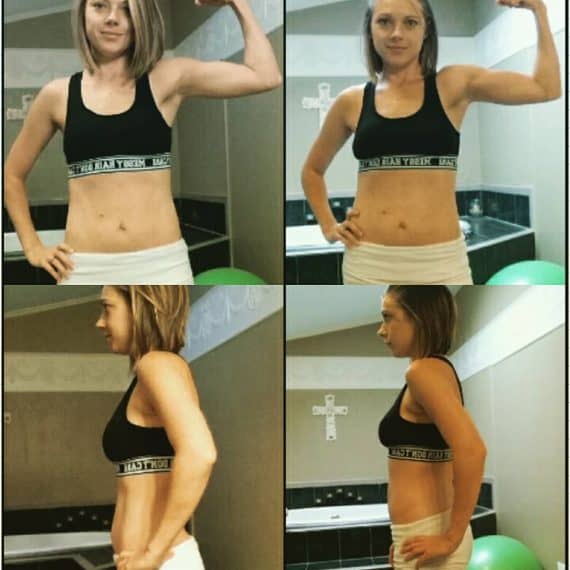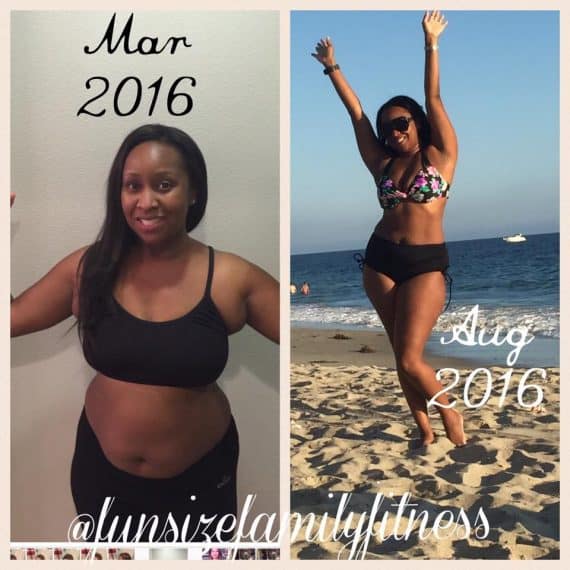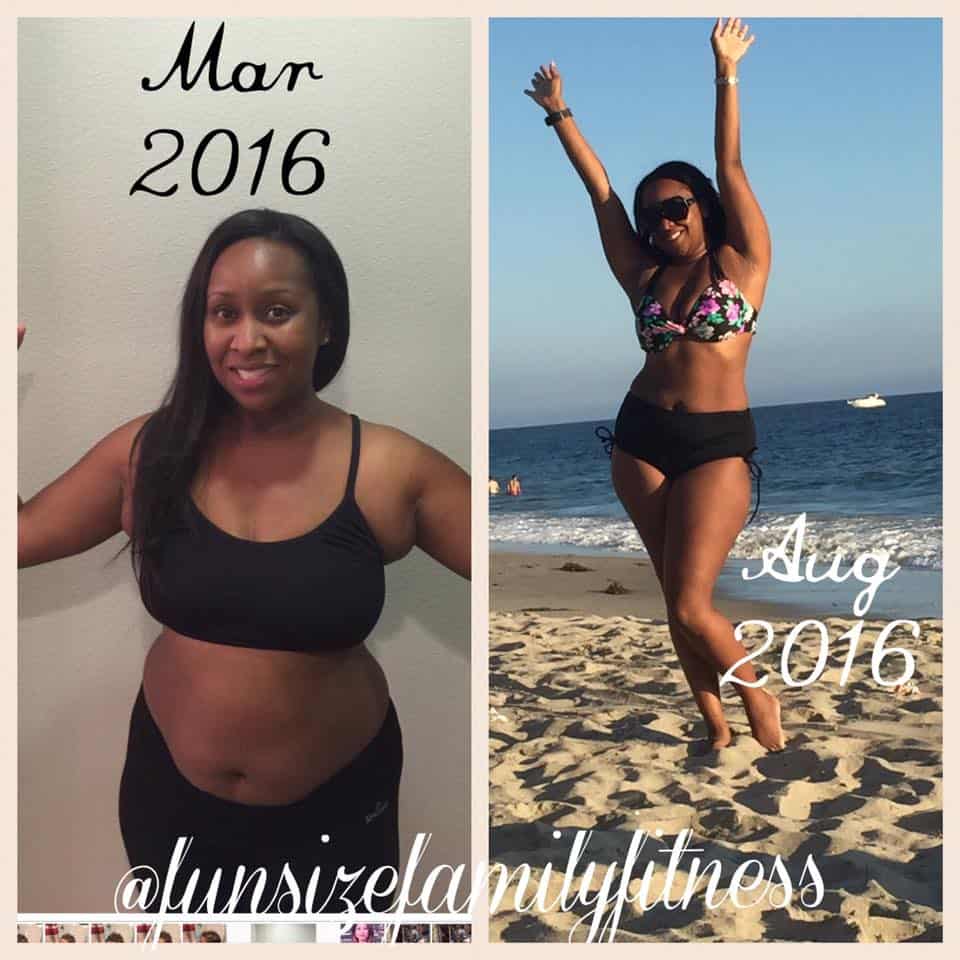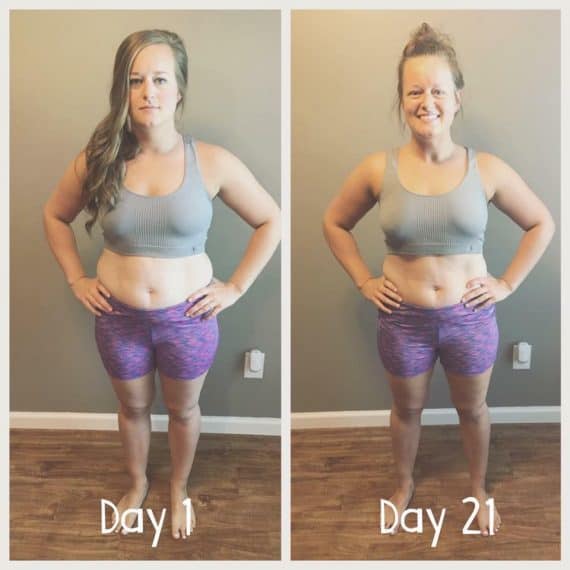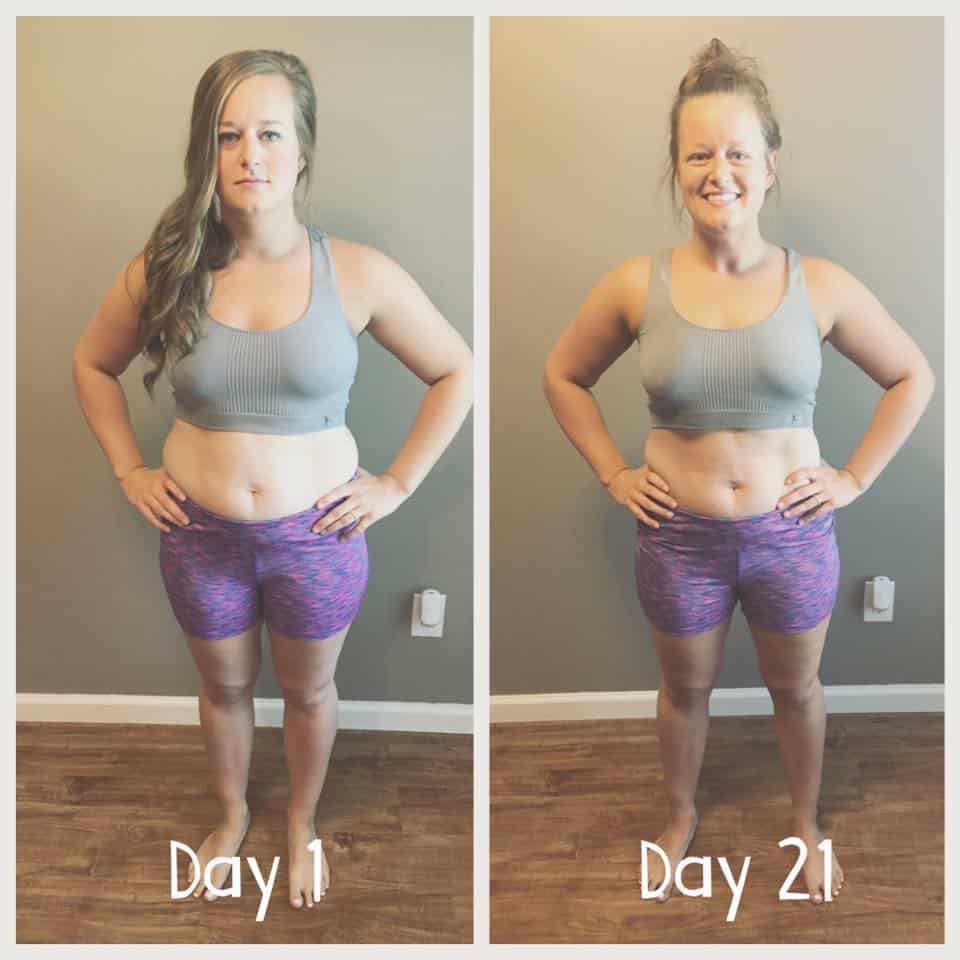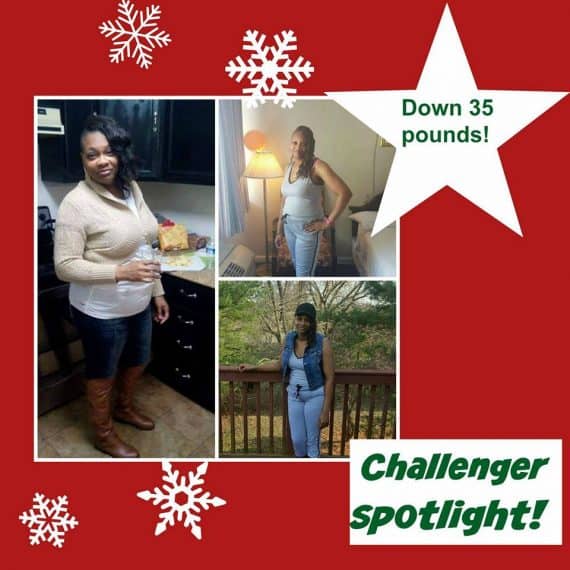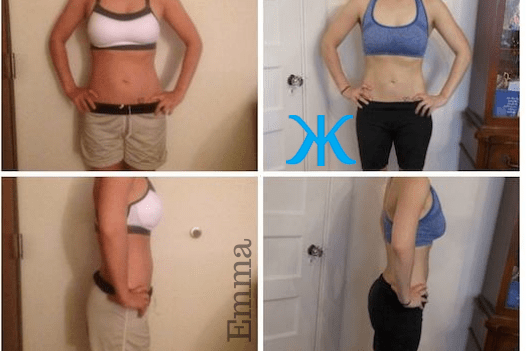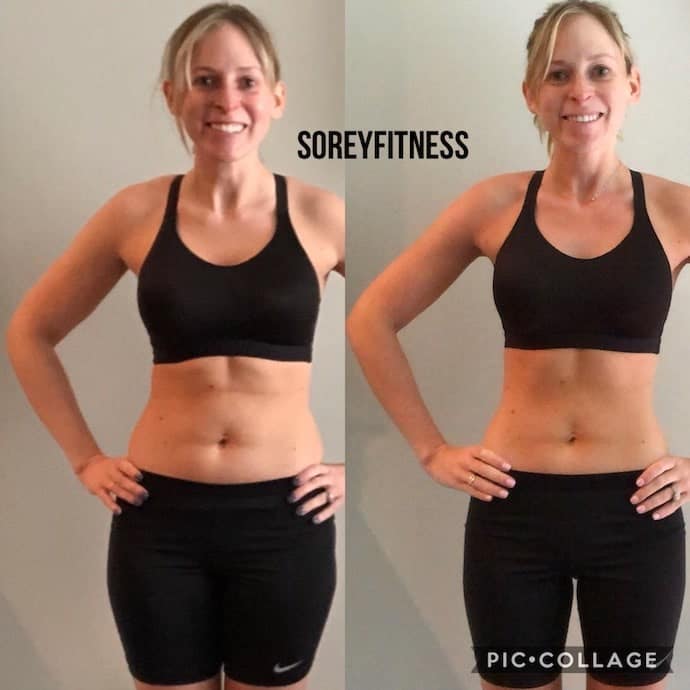 These are our real friends' and clients' 21 Day Challenge results. Some did a few rounds because it is something you can stick with long-term versus a quick fix.
This program works for any age or any lifestyle. We tailor the plan to your needs when you apply to help you find a program that fits you!
Why does the 21 Day Challenge Group Get Results?
The 21 Day Challenge focuses on healthy habits that will kick start your results and continue to help you see progress long after the challenge is complete.
Customized meal plan & workouts to fit your time, preferences and goals.
Ultimate accountability from real people that will kick your motivation into overdrive
Each workout is 30 minutes so even busy people can schedule it into their day
We'll find what works for YOU. The type of workouts are based on your preferences so if you hate working out, you might be dancing.
You have a PLAN. You know if you don't plan, you plan to fail. During these 21 days, your nutrition and exercise schedule is all laid out for you and your goals.
There is a small financial investment to gain access to our challenge. We do ask about your budget in the application and also base your plan on it. We also only recommend products we have personally invested in and use daily as well.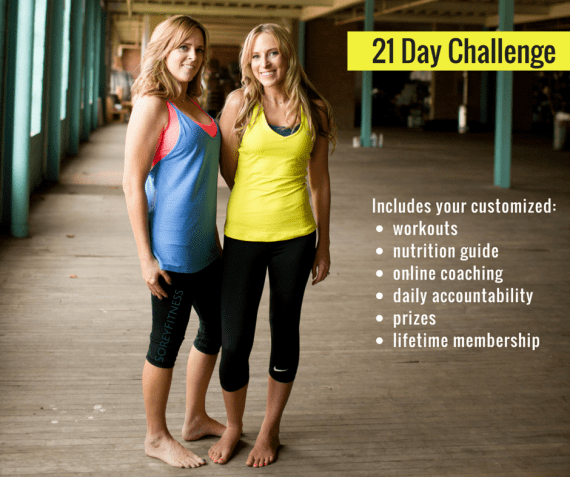 What's included in the 21 Day Challenge?
You will receive everything you need to succeed. We personally help you select a workout and meal plan tailored to you and your goals.
You'll receive:
At least 6 different workouts on DVD that align with your goals
A workout calendar outlining when to do them.
Workouts are just 30 minutes long and are customized depending on your fitness level and goals.
Each workout DVD also includes a modifier.
Easy to fix meals and recipes
Food plans that are healthy, simple and also family-friendly!
Access to our private community with prizes and daily accountability
Additional supplementation can be added like a whole vitamin or workout supplements depending on your goals.
Lifetime access to our monthly challenges because this isn't just a 21-day fix! It's a healthy life!
Sample workout:
2 minute warm-up with jogging, jumping jacks and stretching.
Round 1 – Do each move for 1 minute.
Bent Over Row
Plank Twist
Push Ups
Hammer Curl to Shoulder Press
Round 2 – Do each move for 1 minute.
Lying Lat Pull Down
Circle Crunches
Chest Press
Straight Leg Scissor Twist
Standing Front Raise
After Round 2 – Cool Down (2 Minutes of Stretching)
Of course, we can recommend a different workout if you're looking for something more fun like dancing, need help with a certain area, or just have a set goal or time limit in mind.
What else should you know?
You should plan on working out 5-6 days a week.
The length of the workout will depend on your answers in the application, but most are 30 minutes.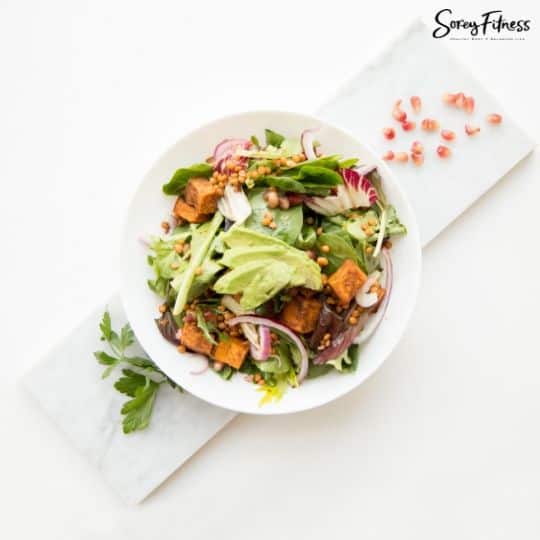 21 Day Challenge Diet
We're focused on getting you the max results for YOUR life and body – this is not a quick-fix or one-size-fits-all challenge.
For the challenge, you will not be put on an extreme detox or low-calorie diet. You'll be eating lean proteins, healthy fats, good carbs including fruits and veggies.
We typically recommend an 80/20 approach to challengers.
What is the 80/20 Diet?
The 80/20 diet is designed for lasting weight loss versus a quick fix. Yes, you could go into ketosis or carb cycle for a month or so – but what about 3 months down the road?
Extreme plans just are unrealistic.
On top of that, they can cause us to yo-yo and create bad habits.
On the other hand, when you know no food is off limits or labeled as "bad" you can live your life and avoid emotional eating.
In our 80/20 diet, we focus on the right portions of healthy food 80% of the time. The other 20% of your food can be whatever you want – as long as it stays to 20%!
On the 80/20 diet, you're able to still lose weight while living your life. You make smart, but simple healthy choices.
With this mindset, you can have a glass of wine, a candy bar, or anything under 250 calories daily even during the challenge!
You could also choose to do 1 cheat meal a week instead.
We go into detail on the 80/20 meal plan on our healthy eating guide as well.
We can also give you an "Extreme" plan which includes harder workouts and dialed in nutrition for MAX results in 3 weeks.
Do you need a gym membership or to be local to us?
The 21 Day Challenge is hosted completely online.
We check in with you daily using a totally secret, unlisted Facebook group, and you are able to workout in the privacy of your own home. We add you to the group a few days before our start date so you can get ready.
Can you continue after the 21 Days?
Yes! We are all about building a healthy body and balanced life, and that means living a healthy lifestyle.
The 21 Day Challenge will teach you how to eat without depriving yourself of your favorite foods in moderation, how to workout with proper form, and provide you with healthy habits for life.
Once you've completed the challenge, you will also receive a lifetime membership to our ongoing private client group with additional challenge groups, prizes, and support.
Who is the 21 Day Challenge Group for?
Anyone! Whether you are wanting to lose weight, tone up, gain muscle mass, or improve your flexibility and focus we can customize a program for you
How do I get started?
Just apply now, and we'll message you with your recommendations!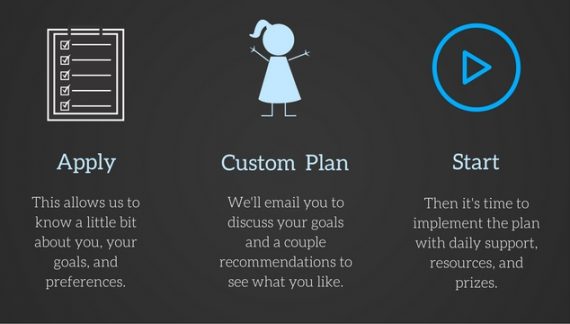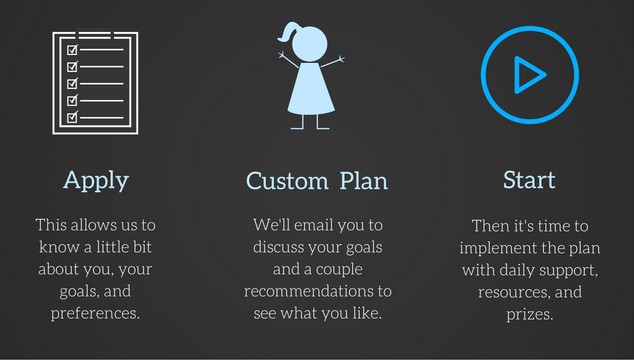 If you are thinking this fit workout and simplified eating diet is right for you, please don't hesitate to apply. There is NO obligation, and we're also able to work with any fitness level and budget.
Once your application is received, we will email you within 24 hours. It will include a custom outline of your plan. Then you have the choice to go for it or not.
Working out and eating right will take time, dedication, and focus. You can do it though, and we will be there every step of the way!
A Quick Look at Our Top 7 Rules for the 21 Day Challenge
Eat real food.
Put your workout time on the calendar.
Check in with our support group daily.
Find time each day to let go, unwind and renew your spirit!
Get active outside for 15 minutes a day.
Get 8 hours a sleep a night.
Talk positive to yourself and know your goals are worth the effort.
What Clients are Saying About Us
Prior to meeting Kim and Kalee I was approximately 10 pounds heavier and I was bouncing around from exercise program to exercise program because I wasn't sure what I should be doing. In other words, I just wasn't able to stay focused and committed, which we all know equals to failure and being disappointed in ourselves.

I was feeling discouraged and defeated. I was so thankful that I found Kim and Kalee because they listened to my goals and were able to help me choose an exercise and nutritional plan that helped me meet my goals. The plan also works with maintenance goals; this is not a short-term fix plan.

Whether you are bulking up or slimming down, trying to improve your health or just improve your strength, Kim and Kalee have the background and the commitment to help you succeed; they truly care about you and make you feel so special especially when celebrating your smallest successes. They helped develop a new attitude in me that gave me more confidence and drive to stay healthy and now I make better choices to support progress in my exercise training. – Veronica Sariego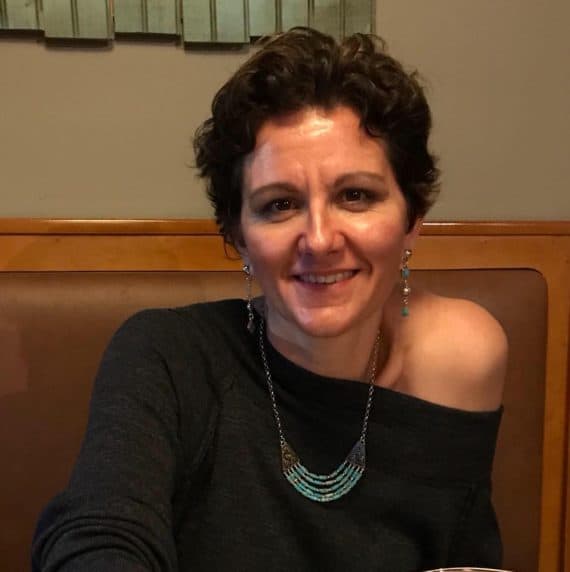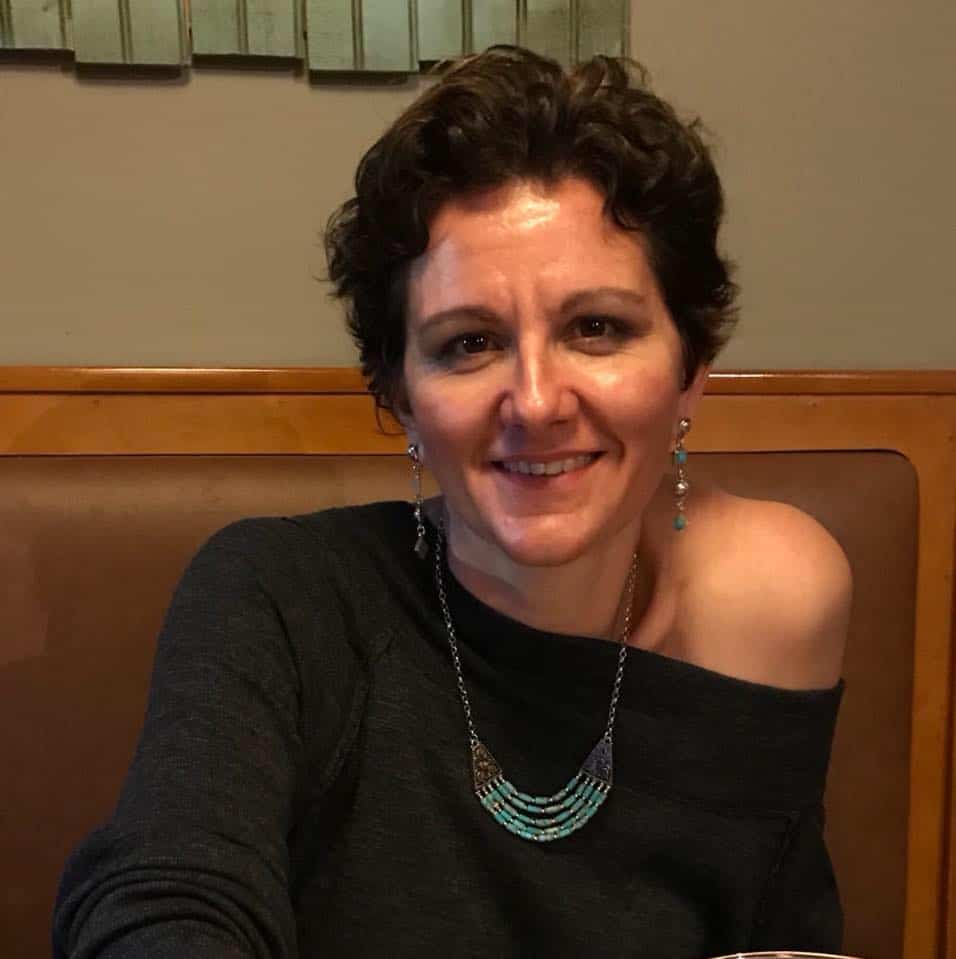 Before meeting Kim and Kalee, I was struggling with my fitness goals. I would start out strong, but I just didn't stay on track. With their motivation and support, I have not only stayed on track myself, but now I'm helping others reach their fitness and health goals! I've never felt or looked better, and I love being a part of their coaching team! – Carrie Scott
Kim and Kalee have been an amazing blessing in my life. Prior to meeting them, I was struggling with which workout programs and supplements would help me reach my fitness goals. Since working with them I have gained a better understanding of nutrition and have been able to maintain my weight loss for years. Their challenge groups help keep me accountable which has typically been my biggest struggle! – Beth Ann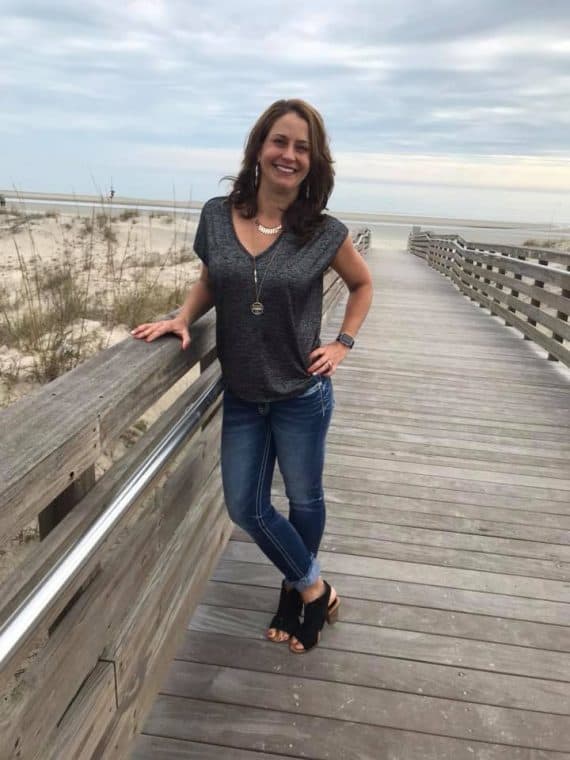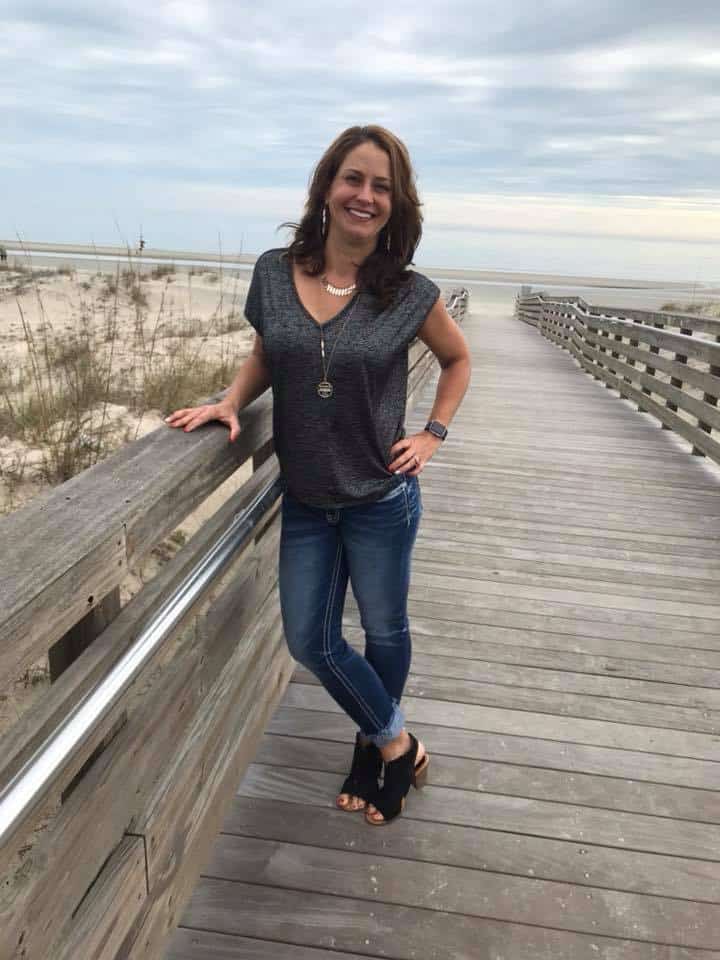 Kim and Kalee Sorey are absolutely awesome! They gave me the confidence to become a coach and have been valuable mentors ever since. I strive to emulate the accepting and easy going approach that has made them wildly successful. – Cindy Miller
Kim and Kalee are consistent sources of encouragement. They are ready to answer your questions regarding the latest

Beachbody programs

or provide honest critiques of what their favorites are. The members of Team Engaged are kind, compassionate, supportive, and encouraging no matter where you are on your health journey. Team Engaged is a safe and welcoming place to come home to. Kim and Kalee are the reason for that!! –

Deanna Konzman
Ready to Get Started?
Please use the form below to get in touch and tell us a little bit more about your goals! We can't wait to help you get started!
Currently, the challenge is only open to the USA, United Kingdom, and Canada.
Copying any part of this post is a violation of intellectual property. Consequently, any duplicate content will result in a contact with our legal team.