80 Day Obsession Review (2023) Is the Beachbody Workout for You?
This post may contain affiliate links. All opinions shared are my own. As an Amazon Associate I earn from qualifying purchases. Click to view our full disclosure.
Super Trainer Autumn Calabrese's 80 Day Obsession program helps you burn fat and get lean! We'll look at what results you can expect from the extreme home workout, as well as, the workout calendar, nutrition component, and cost to try it below.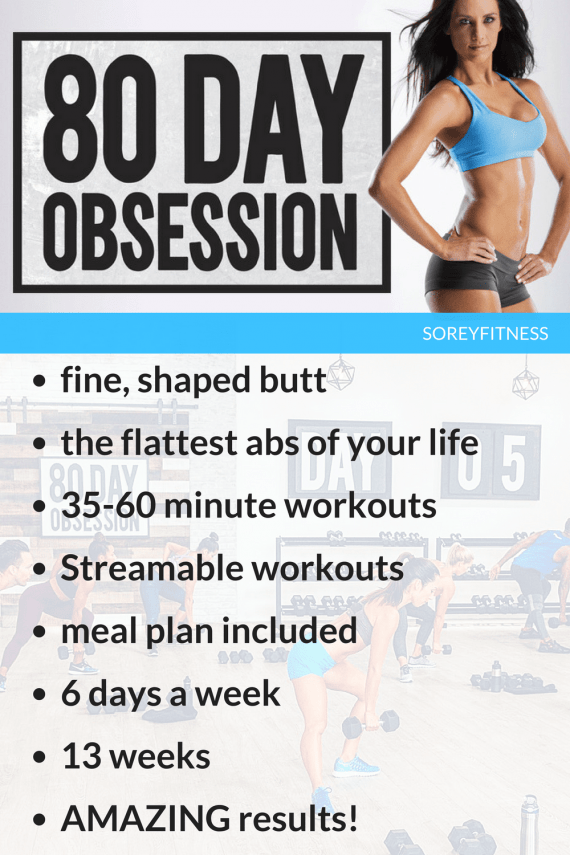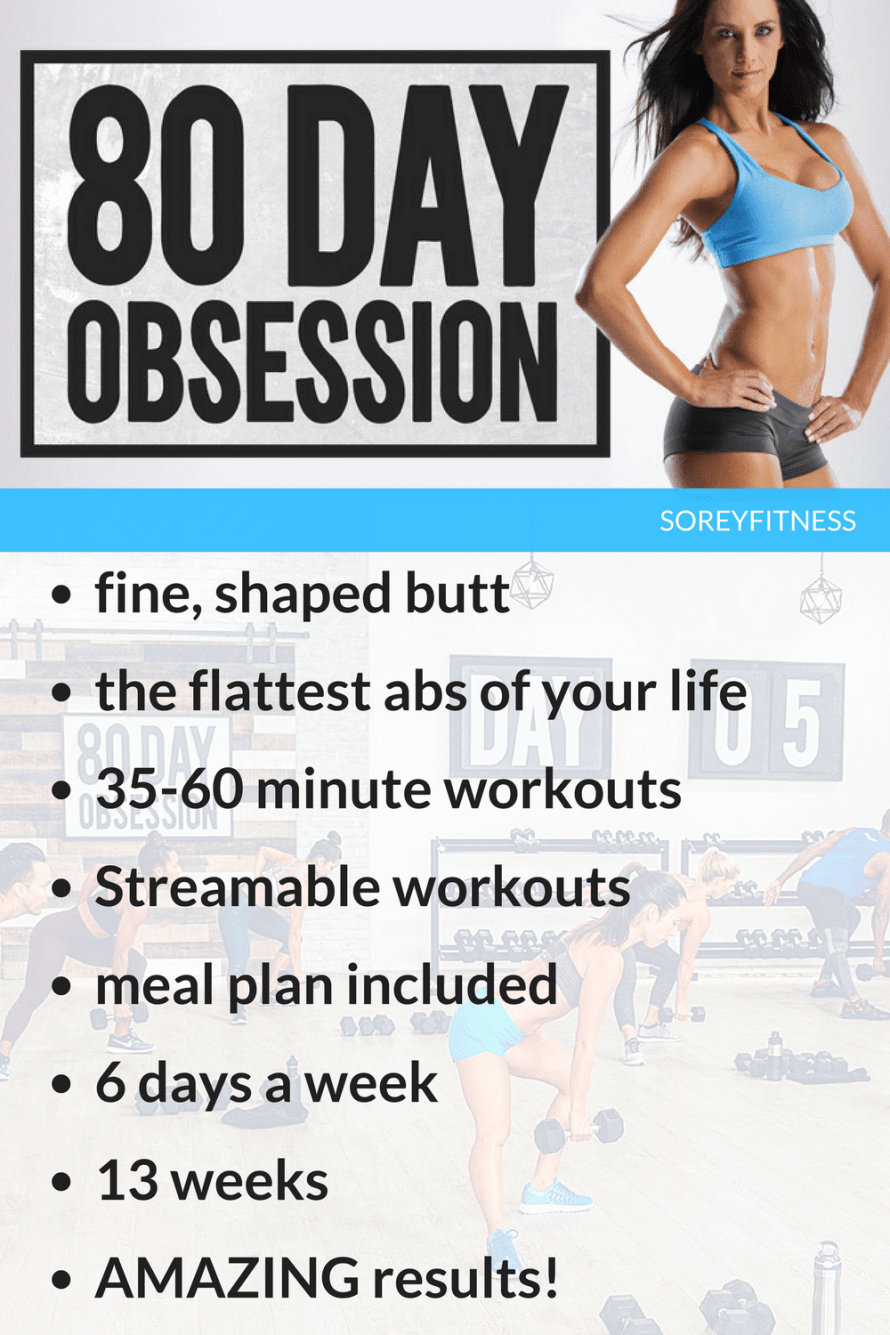 What is 80 Day Obsession?
Autumn Calabrese's 80-Day Obsession workout program offers 80 unique workouts throughout 3 different phases to help you get amazing results at home. The program promises a firm, rounded butt, and a flat stomach!
The at home fitness program also includes a professionally calibrated macro-focused meal plan with portion control containers to help you get the best results. The complete 80 Day Obsession plan is only available on Beachbody on Demand.
Who should try it?
Anyone wanting to:
build a leaner, shredded body
add curves without bulking up
get those fitness model flat abs
get an extreme workout at home
It's going to require hard work, but you'll be training like a fitness competitor and be working with a super trainer to get max results.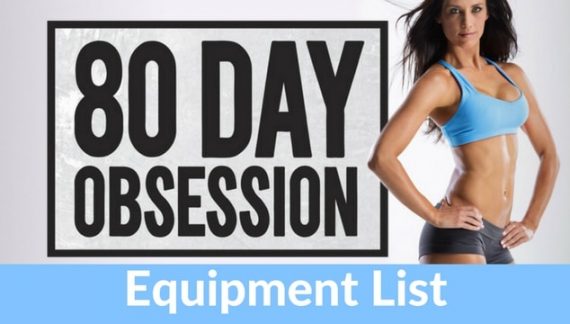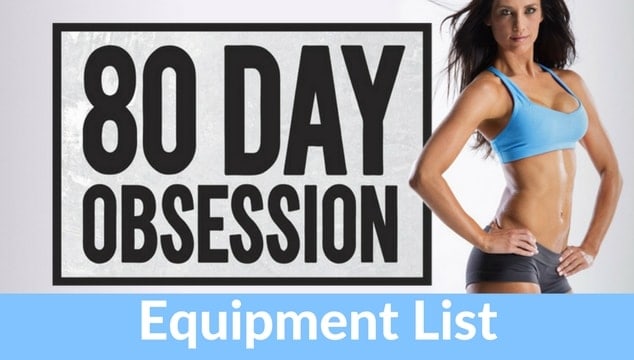 What equipment is required for 80 Day Obsession?
You'll need a hand weights (light, medium and heavy), strength slides and resistance loops.
Equipment List
Floor Mat (Optional)
Foam Roller (Optional)
Yoga Mat (Optional)
You can order the Resistance Loops and Sliders on Amazon now.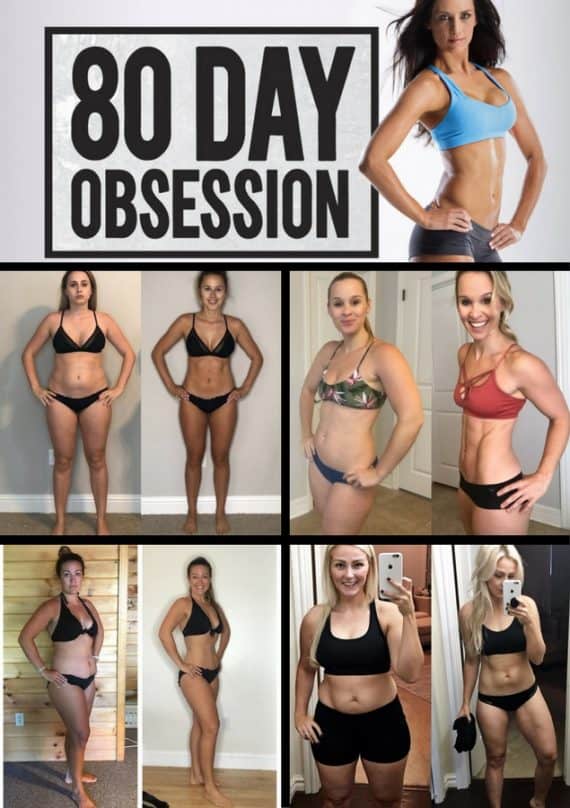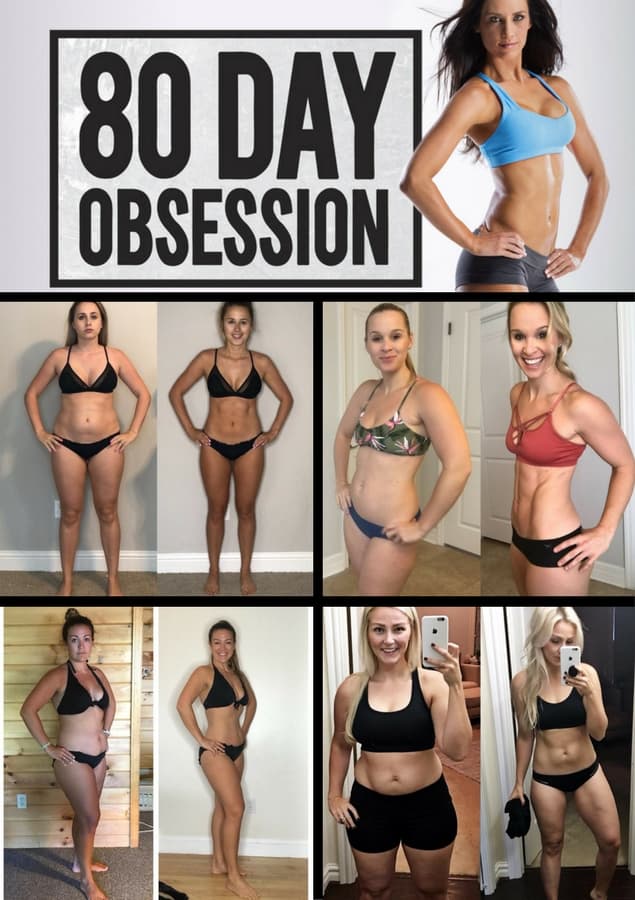 80 Day Obsession Results
The results from this fitness program's test group are amazing. The before and after pictures featured below are from 80 days of the program's workouts and following the portion control diet plan.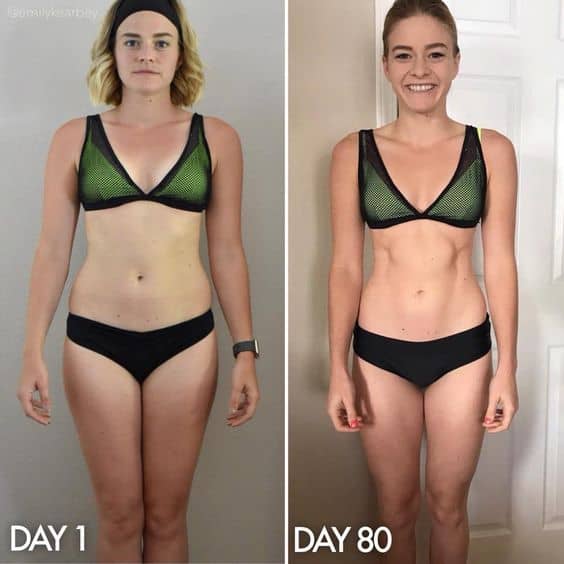 Is 80 Day Obsession good for weight loss?
While 80 Day Obsession burns a ton of calories each day, you'll notice the test group saw more of a physical change in their muscle tone and overall body composition compared to just weight loss. Weight loss occurs when you're burning more calories than you're consuming. So you'll need to follow a healthy diet like Ultimate Portion Fix Containers (outlined below), 2B Mindset, or a maco-based diet to hit your fitness goals.
What are the 80 Day Obsession Workouts Like?
The 80 Day Obsession program includes 80 different workouts shot in real time. The entire program is designed for experienced exercisers.
Can beginners do 80 Day Obsession?
Beginners are not encouraged to try 80 Day Obsession because they are intense workouts. Instead, beginners are encouraged to try Autumn's Country Heat or 21 Day Fix. The cool part about a Beachbody on Demand is that you have access to 40+ Beachbody workouts for one price!
How long are the workouts for 80 Day Obsession?
The Beachbody workouts range from 45-60 minutes and are total body workouts using moderate to heavy weights, compound exercises, and plyo. The program includes 3 phases of workouts that last about a month each and help you sculpt and tone your full body.
Does 80 Day Obsession have rest days?
Yes, you'll workout 6 days a week and then Sunday is your rest day.
Is there a modifier for 80 day obsession?
Yes, there is a modifier in every workout.
Can I double up 80 Day Obsession workouts?
If you need to double up on your workouts, you can do it sparingly with this exercise program. We don't recommend doubling up often though because these high-intensity workouts require a high energy level and time to recover.
These workouts are only available on Beachbody on Demand and not on DVD.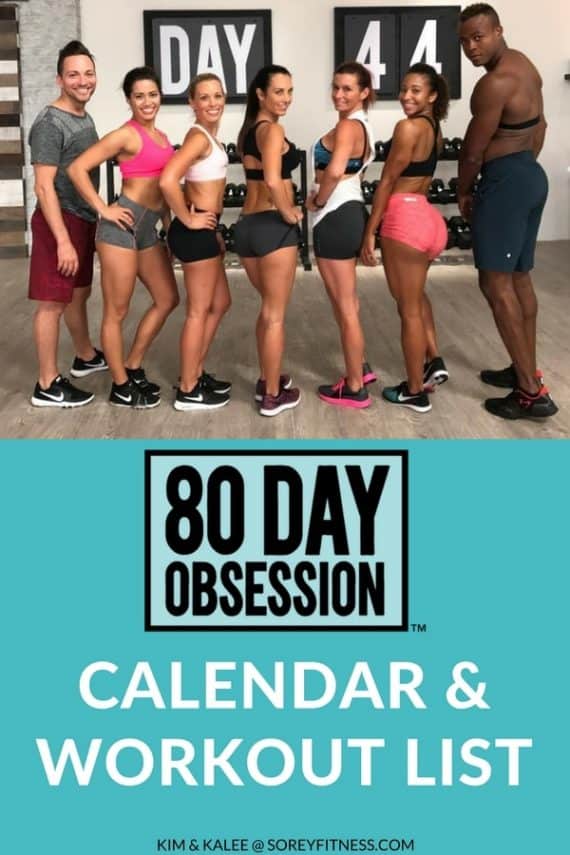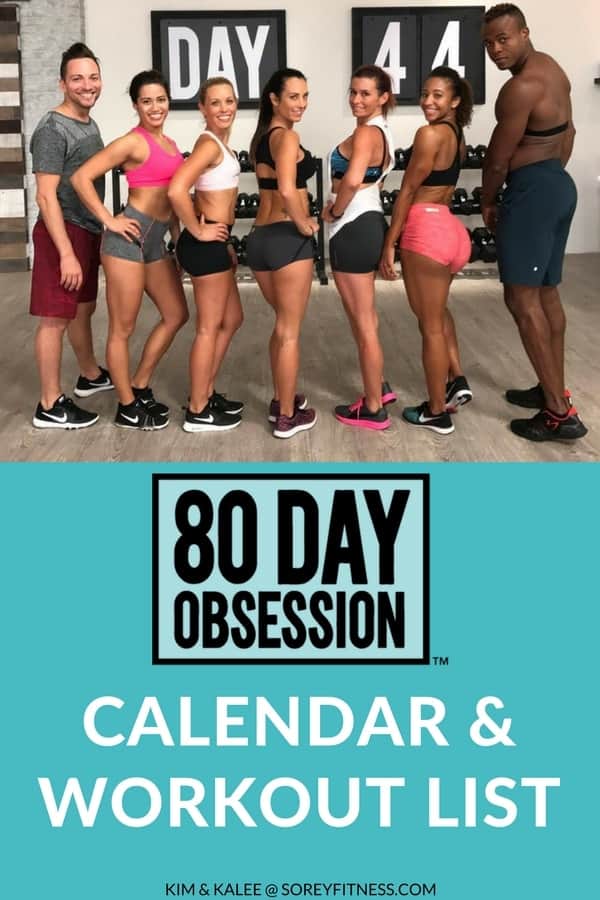 80 Day Obsession Workout Calendar
Each Phase Includes 6 80 Day Obsession Workouts:
TOTAL BODY CORE (60 min.) – Total body workout using compound movements to increase your strength from upper body to your toes!
BOOTY (60 min.) – A workout designed with isolated movements to help shape a toned butt.
CARDIO CORE (30–45 min.) – Interval training to boost your heart rate and challenge your core!
AAA (50–60 min.) – Strength workouts targeting your whole body — "arms, abs, and a#*"
LEGS (45 min.) – The ultimate leg day for your quadriceps, hamstrings, glutes, and calves.
CARDIO FLOW (30–45 min.) – A endurance workout to blast a ton of calories.
2 Bonus Workouts!
These are not on the calendar, but you can use them anytime for an extended stretch routine.
ROLL & RELEASE (20 min.)
STRETCH & RELEASE (15 min.).
Each phase of the program is a little different.
So you can expect the same 6 types of workouts, but you'll see varying moves each phase for max results.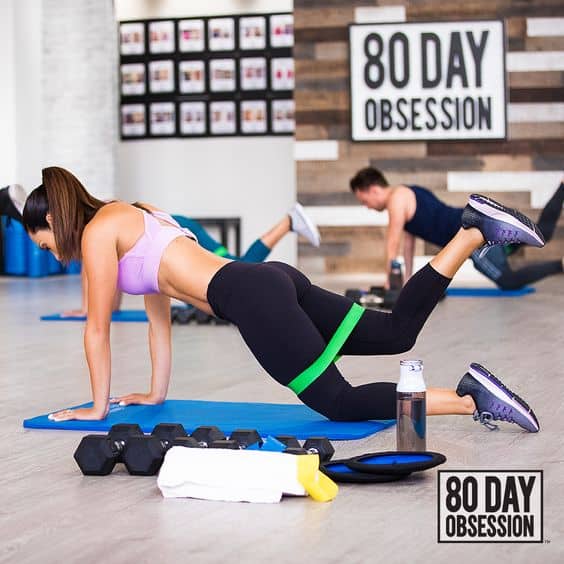 80 Day Obsession 3 Phase Calendar
Phase 1
In phase 1, you learn the moves and proper form using your resistance bands and sliders. The focus is going to be on building up strength and consistency of good form for maximum results.
Phase 2
In phase 2, you'll begin adding in compound moves like a hinge (similar to a deadlift) with a squat. You'll also be adding heavier weights in this series, but you'll still be using your body weight in certain workouts too.
Phase 3
The final phase is the most intense as expected. In phase 3, you'll begin mixing in plyo moves to those compound exercises learned in phase 2.
Peak Week
There is also an optional Peak Week schedule you can do your last week of the program. This will help you see more definition for your after photos!

80 Day Obsession Meal Plan
Autumn's attention to nutrition is one of the main reasons the 21 Day Fix did so well. She made the meal plan simple and effective using portion controlled containers, and people's results were off the charts.
The nutrition program is broken down into 3 steps:
The first thing you'll do is calculate your calories to know which plan you fall into (see below).
Once you calculate your numbers, you'll choose the plan that aligns with your calorie target.
Then each 80 Day Obsession Eating Plan has a custom printable on Beachbody on Demand!
What do you eat on 80 day obsession?
You'll eat a lot of whole foods from all 5 food groups. This includes complex carbs, lean proteins, and healthy fats like chicken breast with green beans topped with olive oil and half a sweet potato.
Is there a Vegan 80 Day Obsession meal plan?
Yes, and there is a printable plan for each level of containers as well on Beachbody on Demand. You can also grab our 21-Day Fix vegan meal plan that will also work for this fitness program's nutrition guide.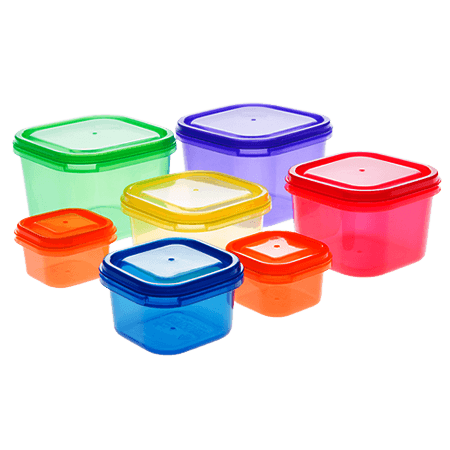 Does the 80 Day Obsession Have Containers?
It does, but it's a taken to the next level compared to the original 21 Day Fix meal plan.
Just like the 21 Day Fix, you'll calculate your calorie bracket (A, B, C or D) based on your current weight and goals. This bracket tells you how many containers of each color you can have.
Autumn does take the nutrition plan a step further by incorporating specific times to eat certain foods to get better results; this is called timed nutrition.
You'll follow a simple approach to Time Nutrition using right foods to maximize muscle recovery and performance the next day.
You'll be eating small meals 5-6 times a day, and you'll never go beyond 3 hours without eating. Since the workouts are advanced, it's also recommended to use the Performance Supplements.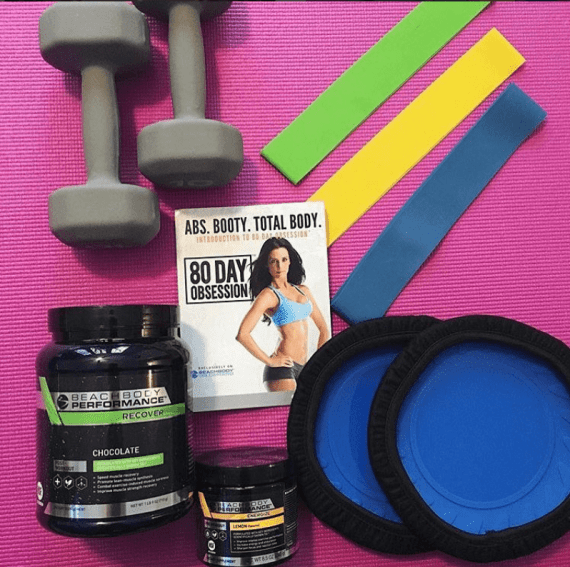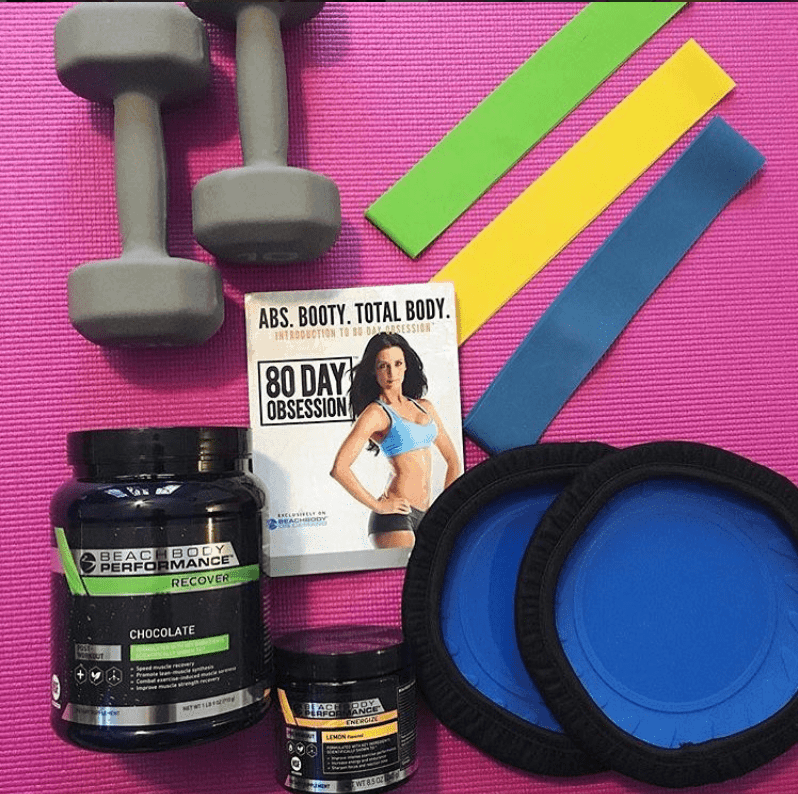 Timed Nutrition Briefly Explained
You'll have a pre-workout meal an hour before your workout, and your pre-workout supplement, Energize, about 15 minutes before you start working out.
After your workout, you'll need to have your post-workout supplement, Recover within an hour.
Then you'll eat another small meal within 2 hours of your workout.
You may also like our article about doing the 80 Day Obsession Without Meal Plan or Shakeology.
Autumn explains the workout supplements:
80 Day Obsession Supplements – Do you need them?
As mentioned above, Autumn does recommend using the Performance Line Supplements because of the intensity of each workout.
Taking Energize before your workout will help you continue to push through your cardio and strength workouts.
Recover after your workout helps to reduce muscle soreness and rebuild muscle.
Then you can also incorporate Recharge before bed if you're still feeling sore.
While you can see results without these supplements, they can help your results, fuel your body and get through the workouts better and with less soreness.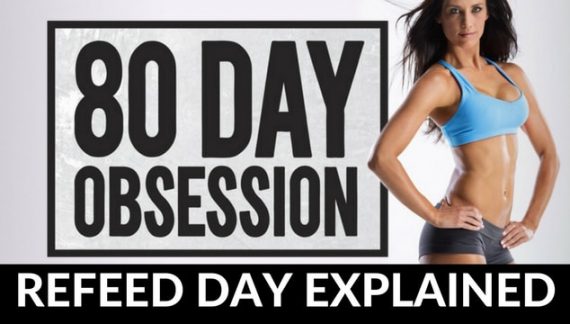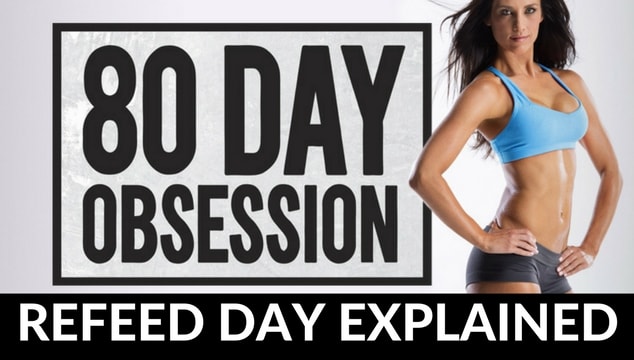 Refeed Day
You also are allowed a "ReFeed" day which helps you refuel your muscles with energy. On this day, you'll be given more carbs to build up glycogen. We're in love with her approved cookie recipe!
This starts in week 6 and continues every few weeks after.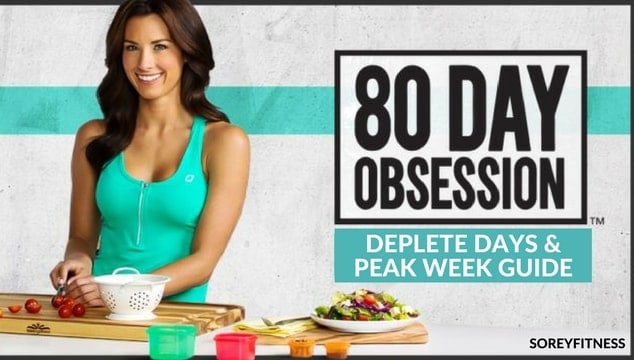 80 Day Obsession Deplete Days
In your last week of 80 Day Obsession, you can choose to follow a Deplete Days eating plan.
It's super low in carbs, so it's not meant to be used long-term, but it can help you look super lean in your after photos.
You'll up your red containers and lose all of your purple containers during this phase. Luckily, you still get to eat every 2-3 hours like normal.
Cost of 80 Day Obsession
Beachbody programs include a variety of different ordering options to help you get the best program materials for your goals and lifestyle. The prices range from $240 to $59.95. Below we outline each 80 Day Obsession challenge pack and the 80 Day Obsession accessories options.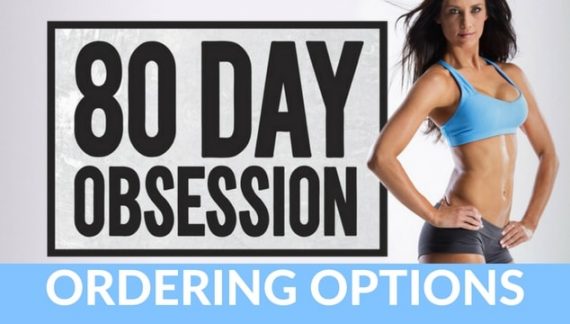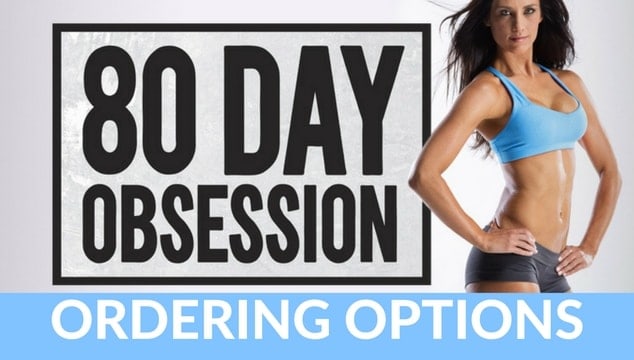 If this post helped you, please consider making me your coach when you checkout on Beachbody's website. It'll say Kalee Dillard is your coach, or you can enter my Coach ID: 1001548.
Your 80 Day Obsession Ordering Options!
The best option is the Mega Pack which includes Shakeology + Supplements + Beachbody on Demand + Equipment. It's designed to give you the MAX results.
Other Ordering Options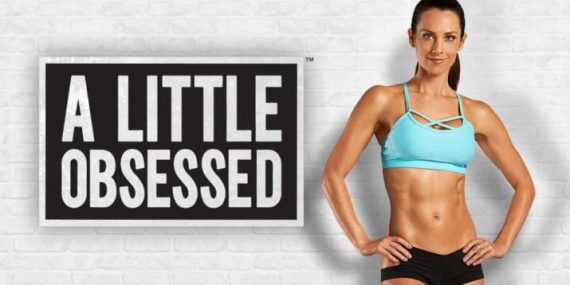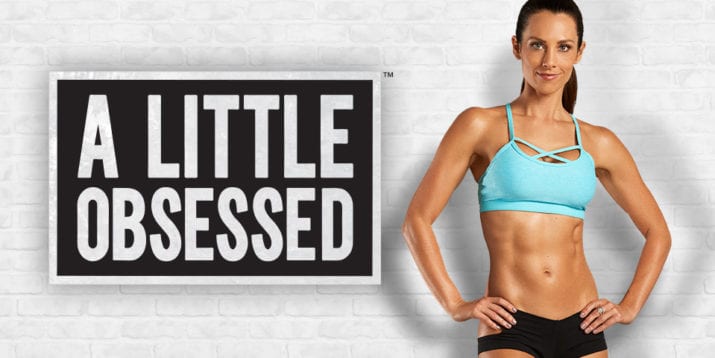 you can try "a little obsessed" first
Autumn just released a 5 Day Program on Beachbody on Demand called A Little Obsessed. This is a stand-alone program. It includes 30-minute workouts inspired by this program's workouts and a meal plan.
The meal plan will include the Time Nutrition aspect and outline how to prepare for your "Workout Block" meaning the foods and supplements eaten before and after your workouts.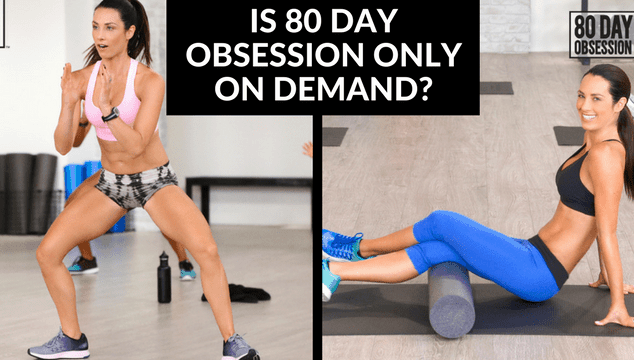 IS 80 day obsession on dvds?
80 Day Obsession is exclusively available on Beachbody's streaming service — Beachbody on Demand.
Beachbody's streaming service includes hundreds of workouts, meal plans, calendars and even a healthy cooking show. All you need is a membership and good Internet connection!
Along with these programs, you also receive access to exclusive bonus workout programs like:
Bonus 21 Day Fix "Re-Mix" workouts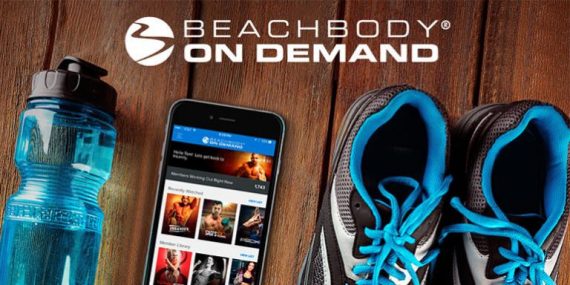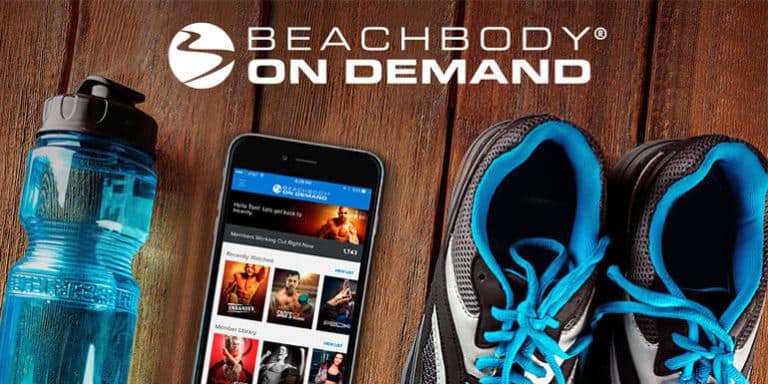 FAQs on Streaming

What should you do after 80 Day Obsession?
Autumn's 9 Week Control Freak or A Little More Obsessed are both great Beachbody programs after you complete the program for the first time! You could also go through the program for a second round, but we prefer to mix in new moves and rep schemes before repeating a program.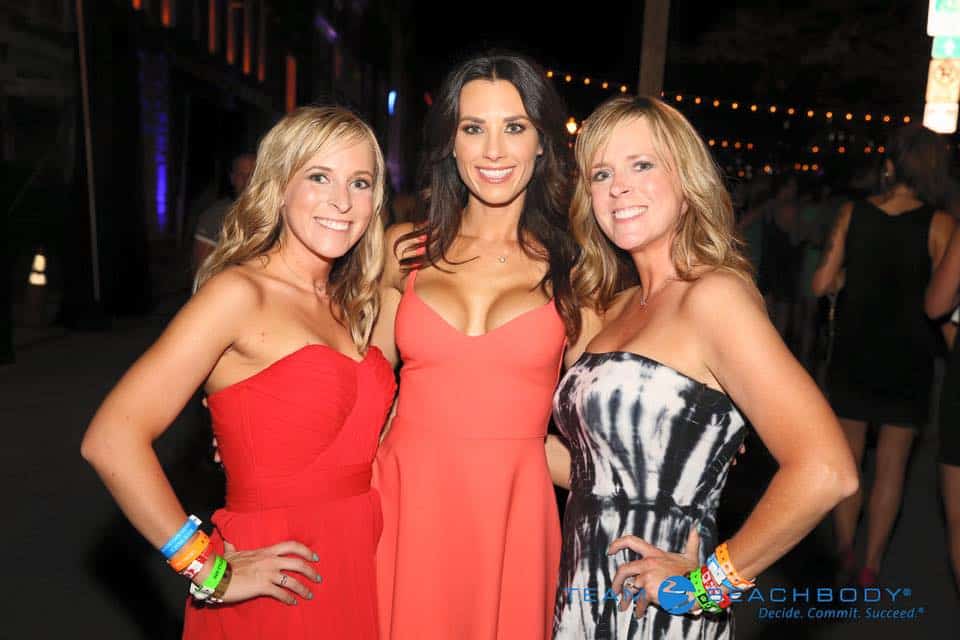 Want Added Support? Why not be a Beachbody Coach?
Beachbody Coaching has allowed us to meet people that inspire us every day! We've helped over 4,000 people get started in their health & fitness journey!
Along with paying it forward and the freedom coaching has offered us, it's also allowed us to meet the trainers and travel more! If you're looking for a side hustle, a wonderful fit community or just added accountability coaching is great opportunity!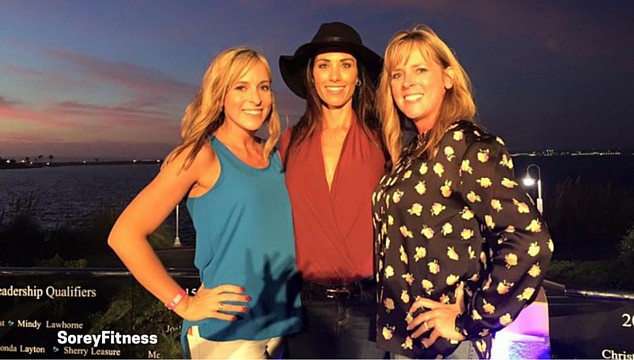 You may also like:
Get Started today!
We hope this post has helped you and also gotten you excited about Autumn Calabrese's new workout!
We have a private Facebook group AND a Challenge in the Beachbody Challenger Tracker App.
We'd love to help you get set up for either one – depending on your preferences.
Also, if you let us know your goals, and we can help you find the best workouts! We'd love to include you in our year-round challenge.
What other workouts has Autumn Calabrese created?