Beachbody Energize Review & FAQs
This post may contain affiliate links. All opinions shared are my own. As an Amazon Associate I earn from qualifying purchases. Click to view our full disclosure.
A little over 4 months ago, I committed to using Beachbody Energize before every one of my workouts. I had tried another pre-workout supplement, and I felt so jittery and hated it. I wanted to find one powerful enough to boost my results and energy though. That's where this product came into play!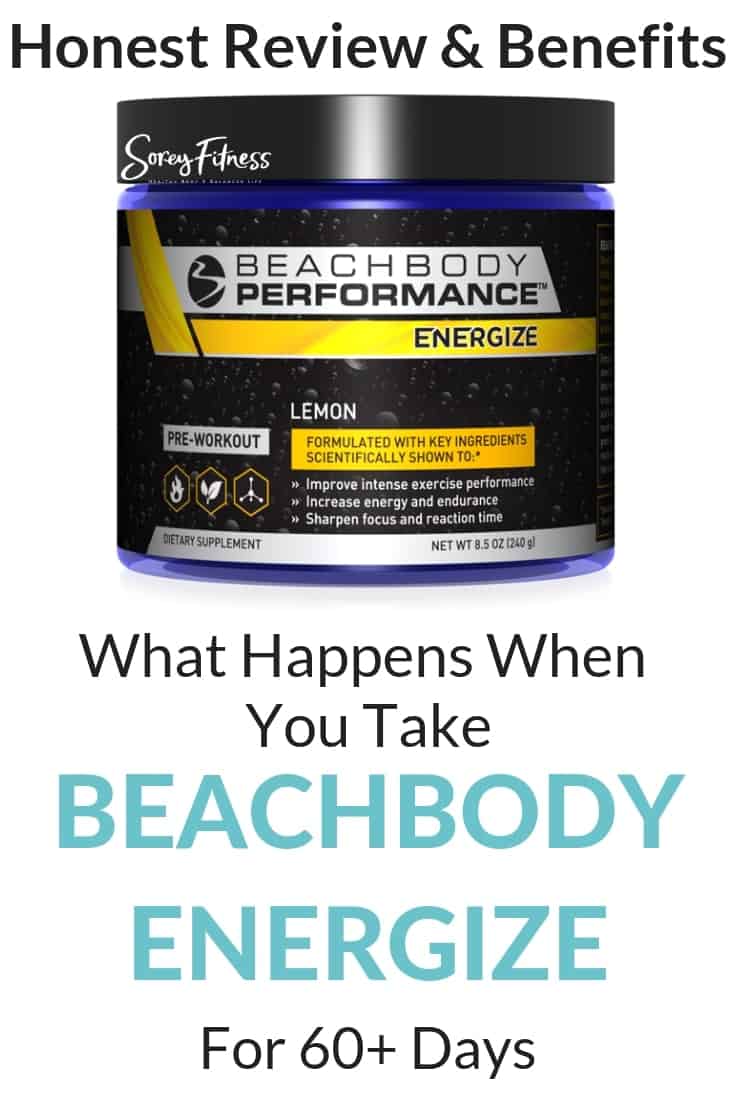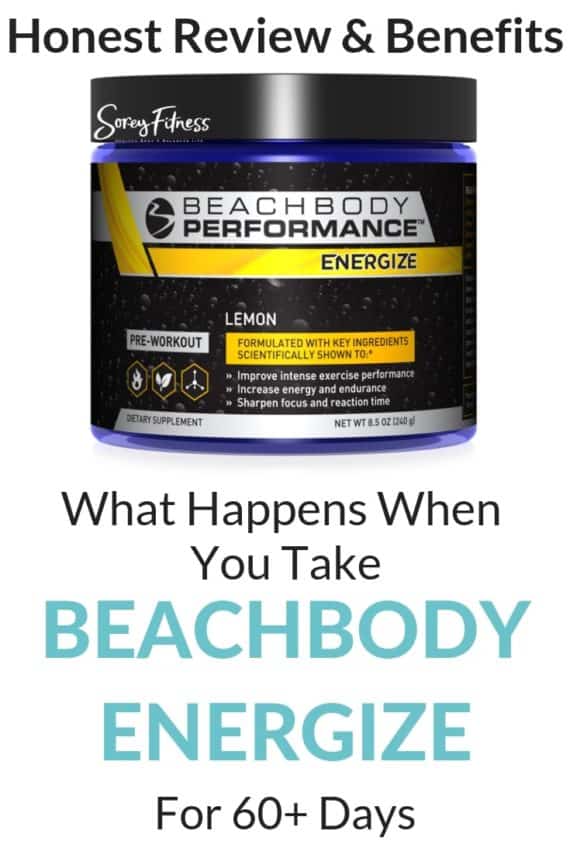 What is Beachbody Energize?
Energize is a pre-workout supplement containing beta-alanine, caffeine, and quercetin. These 3 ingredients have been shown to help you power through your workouts with more energy, improve your performance and even delay fatigue.
Prefer a video? Check this out!
What flavors of Beachbody Energize are there?
There are 2 flavors of Beachbody Energize. Right now, you can only get Lemon, but in 2019 they'll also have Tropical Punch.
What happened when we took it consistently?
When I started LIIFT4, I made the commitment to use the Beachbody Performance Line.
I did skip creatine and hydrate, but I loved my Energize, Recover and Recharge!
Energize helped me push through my workouts and pump out a few extra reps every time!
Recover & Recharge help with muscle soreness and lean muscle growth.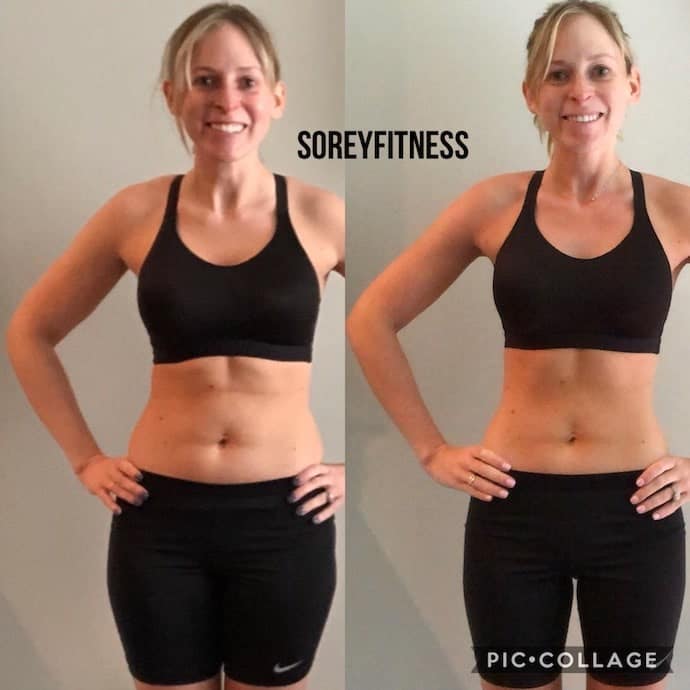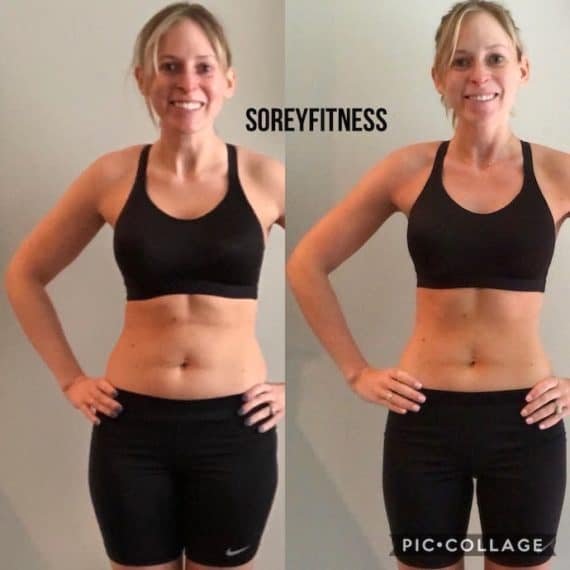 Does Beachbody Energize have Caffeine?
Yes, it does contain caffeine. It's 100mg per scoop.
While we normally drink caffeine, we didn't feel jittery or overly-hyped on Energize unlike other supplements.
5 Advantages of Drinking Energize*:
Boosts energy & endurance
Improves intense exercise performance
Sharpens focus and reaction time
Increases muscle power output
Delays exercise-induced muscle fatigue
What are the ingredients in Energize?
Beachbody's Energize contains caffeine (100mg), beta alanine (800mg), and quercetin (500mg), as well as, a few minerals: calcium (0.5% of the RDI), magnesium (5%), sodium (5%), and potassium (1%).
It also has beet sugar, citric acid, and stevia, plus the anti-caking agent silica.
One scoop is 15 calories.
It also contains no artificial sweeteners, colors, and preservatives! (View the ingredient label here)
Why is Beachbody Energize neon yellow?
The neon yellow color can be a little scary at first — like what is this?! It's not a food coloring. The bright yellow color comes from quercetin. It's a power phytonutrient. It's also found in apples, citrus fruits, and onions.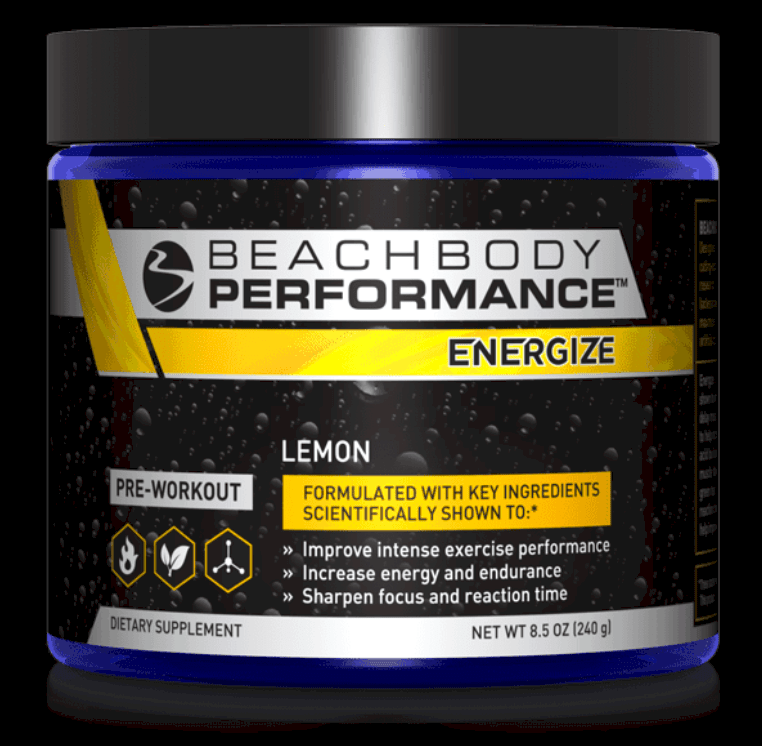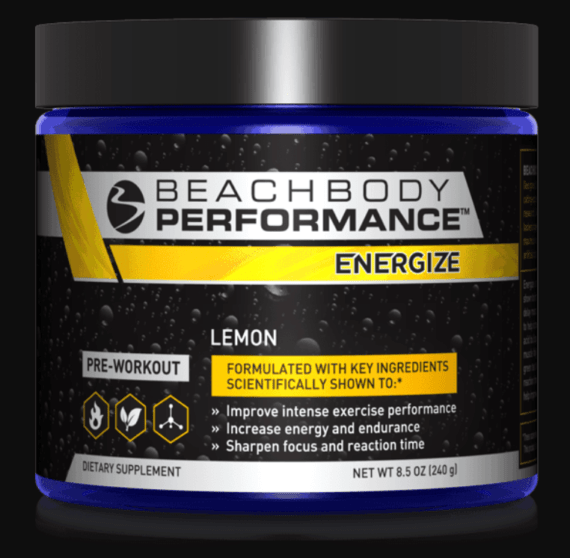 How many servings are in Beachbody Energize?
The tub of Energize has 40 servings. With that said, a serving is 1 scoop, and it's recommended people over 160lbs take 2 scoops.
You can also get 10 sample packets to try it out.
When should you take it?
To get the most out of the pre-workout supplement, you'll want to take it 30-45 minutes before you workout.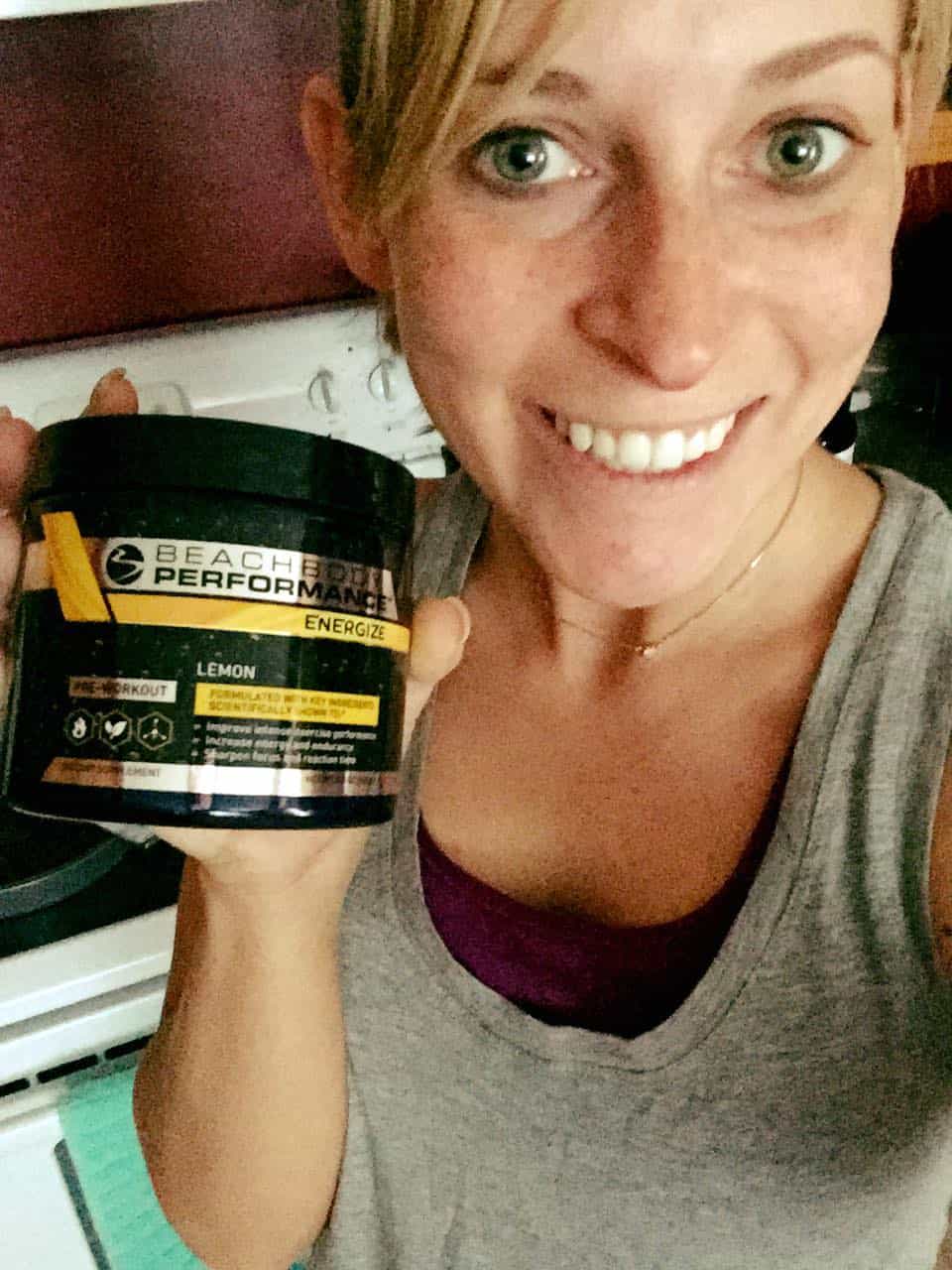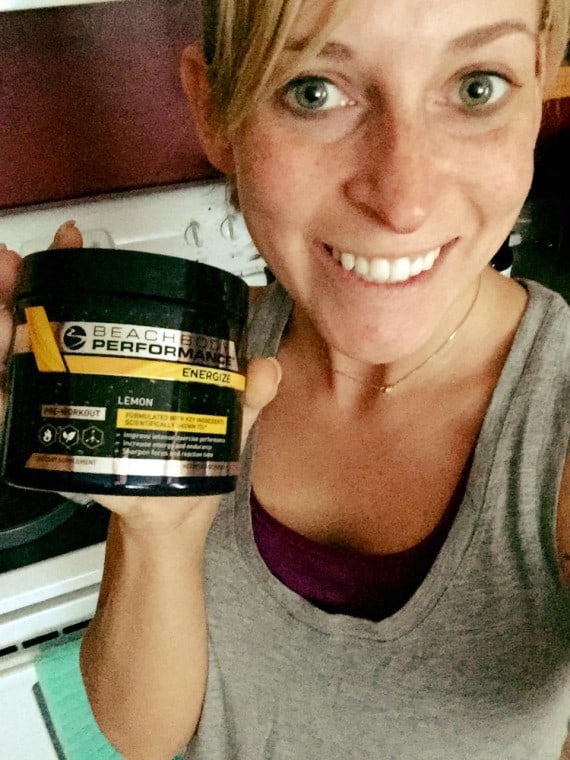 Why does a pre-workout supplement make you tingle?
Some pre-workout supplements, including this one, can make you tingle. The tingling occurs because of the beta alanine in it.
While it feels pretty dang crazy — it's a harmless condition called "paresthesia." Normally, it happens in higher doses of beta alanine, but you may experience it with the 800 mg.
How much is Beachbody Energize?
It's approximately $50 for 40 scoops or $1.25 scoop. Most pre-workout supplements using high-quality ingredients and no fillers are around that range.
*These statements have not been evaluated by the Food and Drug Administration. This product is not intended to diagnose, treat, cure, or prevent any disease. Consult your physician and follow all safety instructions before beginning any exercise program or nutrition plan, or using any supplement or meal replacement product, especially if you are pregnant, breastfeeding, have any medical condition, or are taking any medication.