Beachbody and Joel Freeman's LIIFT 4 workout builds muscle and burns fat in just 4 days a week! Here's everything we know about the new Lift 4 workout and meal plan!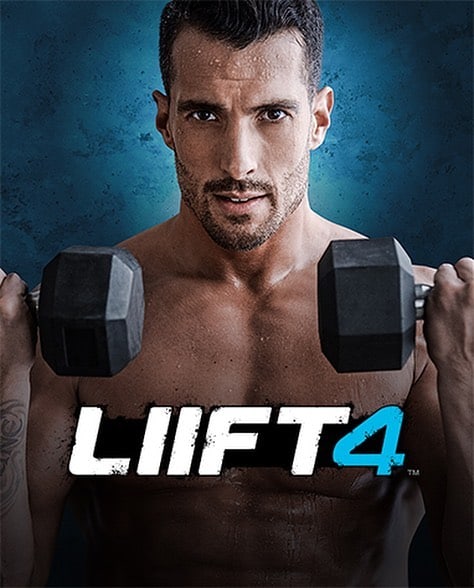 What is LIIFT 4?
A Beachbody on Demand Exclusive, LIIFT 4 combines strength and high intensity interval training (HIIT).
The classic strength training isolates and targets each muscle group – including your core – to get you shredded!
It's a challenging workout with simple moves. It's also great if you normally get bored because you'll never do the same workout twice!
Get ready to crush your goals in just 8 weeks!
You'll be working out 4 days a week, 30-40 minutes a day!
LIIFT4 Explained by Joel In Under 2 Minutes
Who will love LIFT 4?
Women looking to tone up and get a sculpted body.
Men looking to build mass and get ripped.
Intermediate to advanced exercisers.
Someone who gets bored doing the same routines (new workouts every time!)
Anyone looking to get in a tough workout in just 30 minutes
How long are the LIIFT 4 workouts?
They range from 30-40 minutes.
What to Expect from the LIFT 4 Workouts
The first 6 weeks of workouts are about 30 minutes. They focus on building lean muscle and mixing in HIIT.
In the last 2 weeks, get ready to get shredded! You'll increase the HIIT training and the workouts go up to 40 minutes a day.
The moves are simple to master, but they are going to challenge you every step of the way!

LIIFT4 Results
The results have been so amazing! The program is 8 weeks long, and look at her definition by week 5!
LIIFT4 Schedule
The set-up of the workouts may change week to week, but the basic plan is to lift first and end with cardio.
4 Days of Strength & Cardio:
Back & Biceps
Chest & Triceps
Shoulders
Legs
3 Recovery Days.
These recovery days are designed to help your muscles repair and not overtrain.
The Liift4 Schedule has the recovery days as Wednesday, Sat and Sunday.
If the idea of not working out 5-6 times a week freaks you out – no worries. You can either do a workout from the Beachbody Yoga Studio or one of the Liift4 Stretch videos!
What equipment does LIIFT 4 take?
You'll need 3 sets of dumbbells (light, medium and heavy) or a set of adjustable dumbbells.
You can also use resistance bands instead of bands. These are so helpful if you're traveling!
Is there a modifier?
Yes! The modifier uses the resistance bands and does low-impact moves during the cardio segments.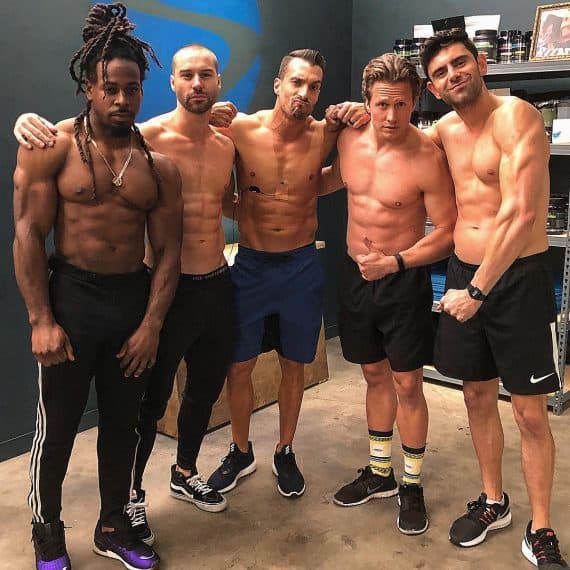 The LIFT 4 Meal Plan
The nutrition plan uses the portion control containers and puts an emphasis on the Beachbody Performance line.
You'll be eating 30% protein, 40% carbs and 30% healthy fats.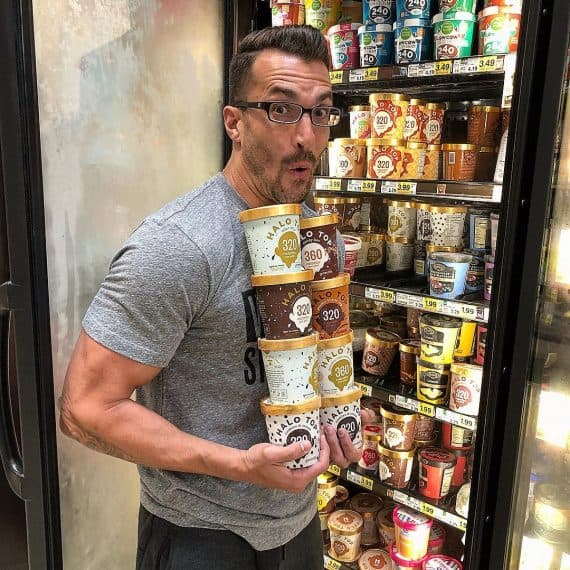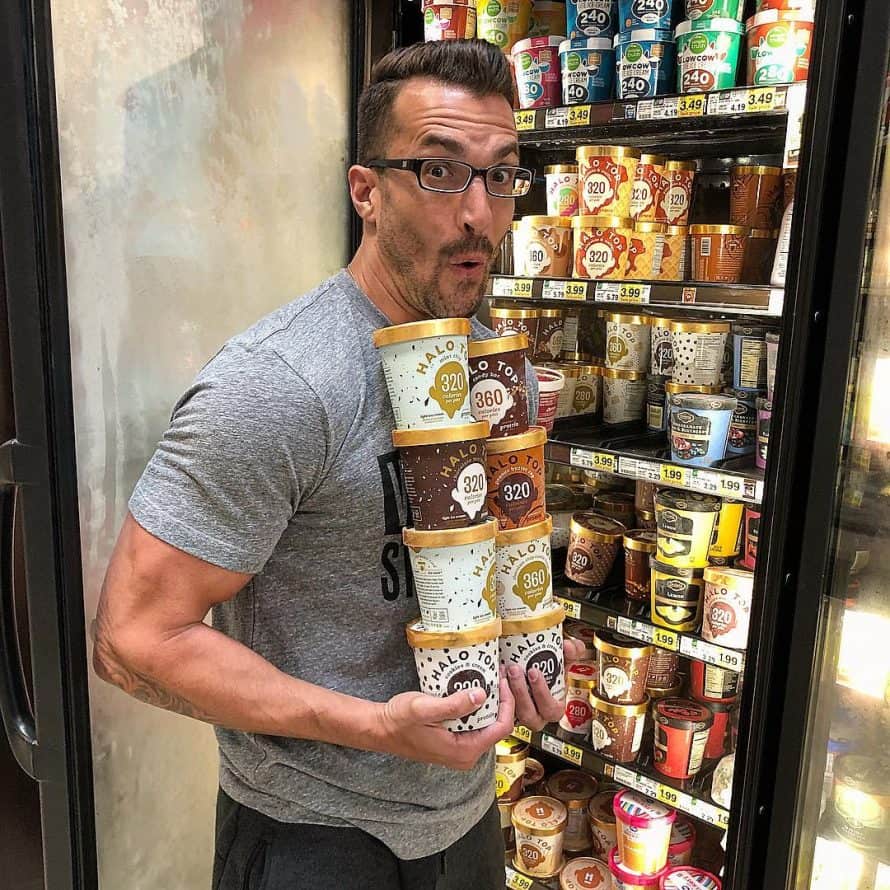 The plan also includes a cheat day!
Once a week, you can indulge yourself in your favorite foods or have a drink!
Get our tips & tricks to a LIIFT4 Cheat Day without hurting your results!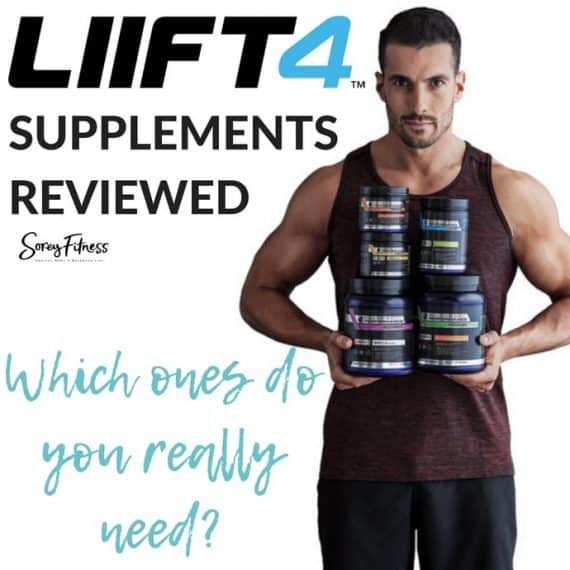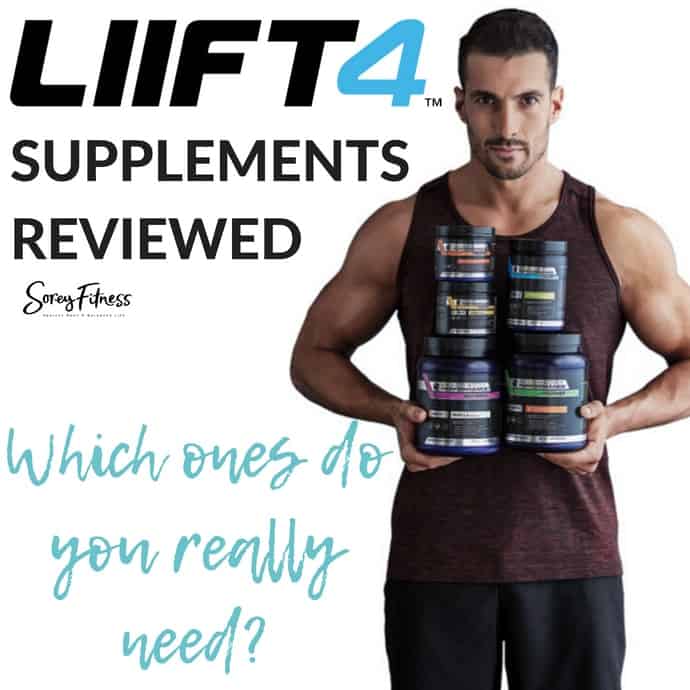 LIIFT4 Supplements
Joel encourages everyone to use Energize before their workout to push harder. He also recommends Recover for after your workout.
Both supplements are discounted in the LIIFT4 Bundles which you can view here.
Will it be on DVD?
No, they will be exclusive to Beachbody on Demand.
If you haven't tried streaming with it yet, it's really awesome and easy to use. You get access to hundreds of workouts, can download a week's work, and even stream to your TV with the right device. You can start a free trial now (just keep in mind LIIFT4 isn't available to anyone yet!)

When does LIIFT4 come out?
Regular Beachbody on Demand Members will have to wait until October 1, 2018! However, you can buy early access now!!
VIP / Early Access
All 32 LIIFT4 workouts will be available on July 16th if you order VIP / Early Access.
You'll also receive immediate access to the 4 prep B4L4 workouts and the meal plan when you order. So you can start those before July 16th!

B4 LIIFT4
There will be 4 prep workouts called "B4 LIIFT4" that will be available to VIPs immediately when they order!
So from 6/11 to 7/16 (when the whole program launches), you'll have access to these 4 workouts to use!
Only bummer?
The workouts won't be available on the app or streaming devices. You'll need to stream them from the web.
After 7/16, every workout will be available on the app and streaming devices for VIPs.

All of the LIIFT4 Ordering Options is now available. If you order before July 31st, you'll save $10!
Need help choosing a pack? No Problem!
Just Email Us at Thegirls@soreyfitness.com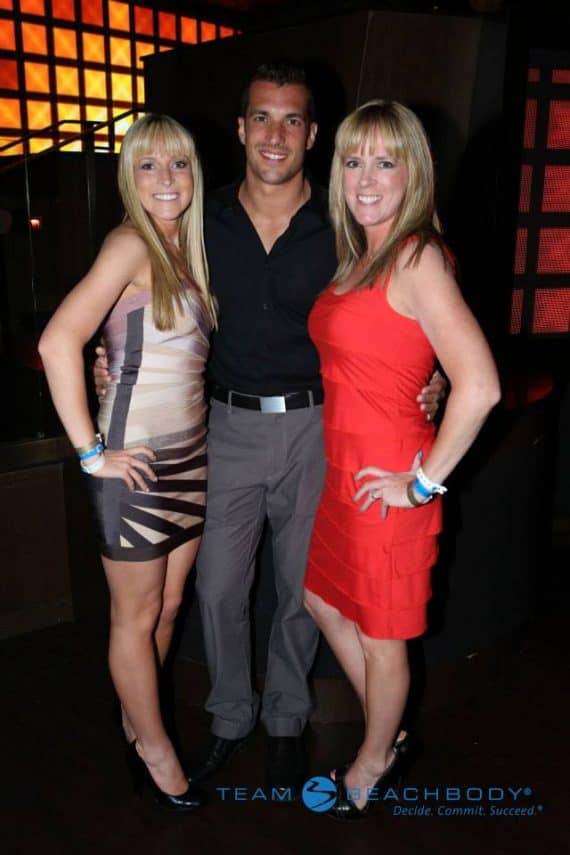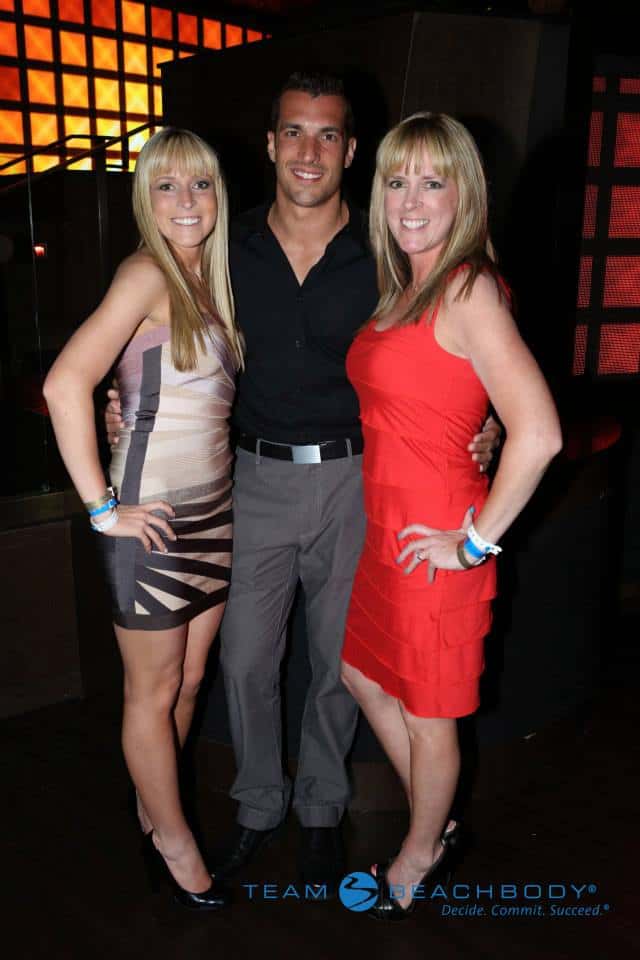 Join the Exclusive Coach Test Group
Joel's hosting an Exclusive coach test group where he'll share tips and insights in July!! Any Beachbody coach who signs up for LIIFT4 will receive access!
Have you been considering coaching? Now is the perfect time to try it out! It's also free to cancel at any time!
We're also happy to help with any questions! Email us: Thegirls@soreyfitness.com We're happy to help and are an Elite Beachbody Team.