6 Weeks Of THE WORK Review & Results
This post may contain affiliate links. All opinions shared are my own. As an Amazon Associate I earn from qualifying purchases. Click to view our full disclosure.
Beachbody and Amoila Cesar's 6 Weeks of The Work bootcamp is a tough love approach to max results. Here's everything we know about the new workouts and meal plan!
(Know you want it? Stream it & get the equipment here!)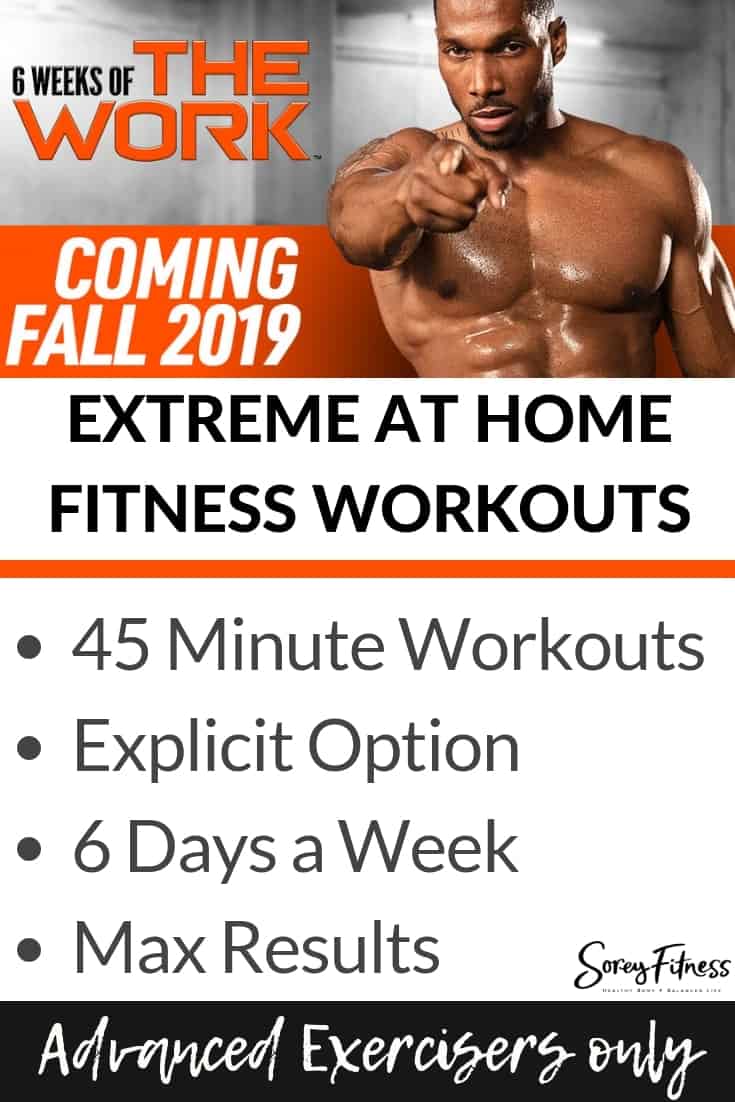 What is The Work?
A Beachbody on Demand Exclusive, The Work combines hypertrophy, compound strength training, endurance, power, agility, and mobility to transform your body. It also has a mindset component to help you push past your limiting beliefs.
Beachbody's 6 Weeks of The Work Details
You'll workout 6 days a week for 45 minutes a day.
There are explicit and clean version of the workouts.
It's designed for muscle toning & fat burning.
The program Includes 36 unique workouts, so you'll never repeat a workout.
You'll need strength slides, loops, hand weights, a mat, and a pull-up bar (optional).
This program is extreme and only recommended for experienced exercisers.
So while it's not for everyone, it's like nothing else you've seen before!
Get ready to crush your goals in just 6 weeks!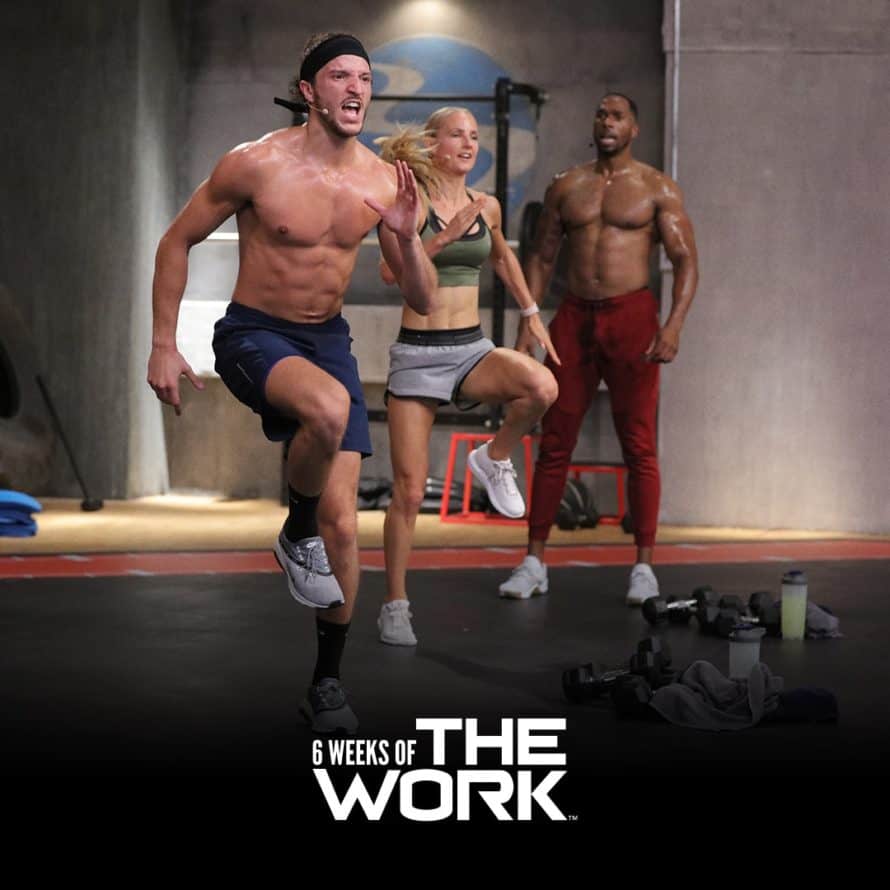 Who will love Amoila Cesar's The Work?
If you're looking to level up your fitness, then show up, do the work, and watch as you gain muscle and drop body fat for the ultimate total-body transformation.
Experienced exercisers looking to increase their fitness.
Men and women looking to gain muscle and drop body fat.
Someone who gets bored doing the same routines (new workouts every time!)
Anyone looking for an extreme at home workout in under an hour.
Someone looking for a gritty, explicit workout to motivate him or her!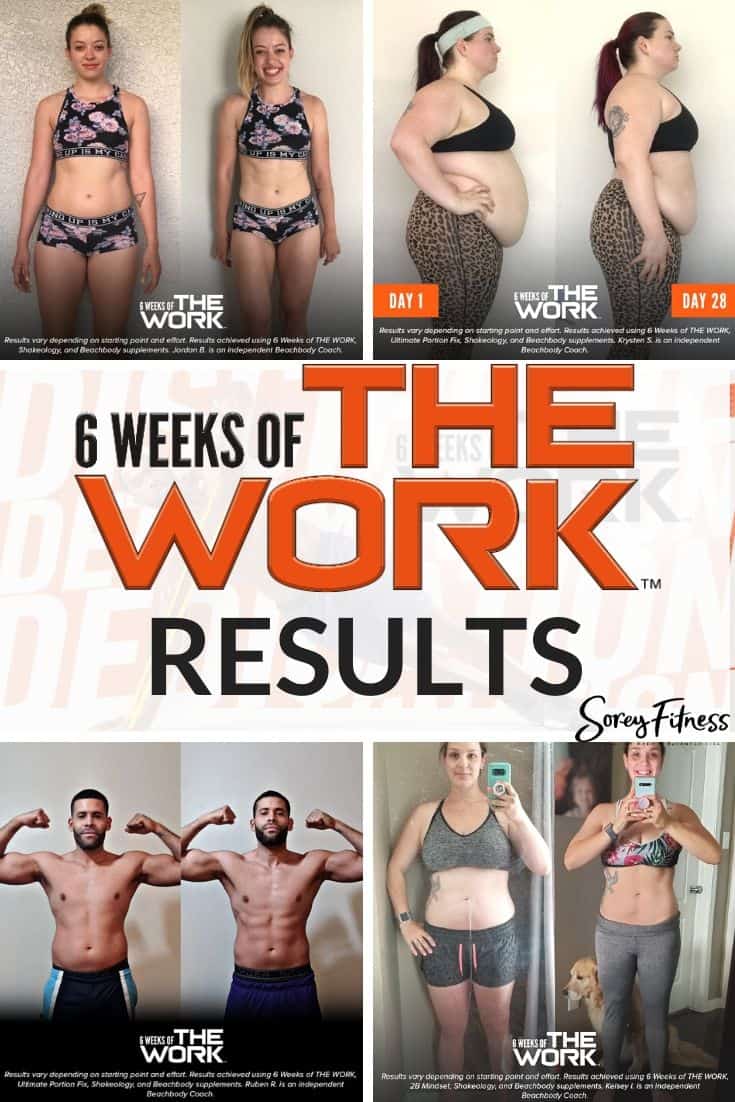 Beachbody's 6 Weeks of The Work Results
The 6 Weeks of THE WORK results blew us away!
Men and women both lost weight and inches during this program! We specifically noticed how much their midsection improved! Some of these people had abs after 6 weeks!
6 Weeks of THE WORK Before and After Pictures
These photos are from real people that completed 1 round of workouts. Many of them also used Shakeology, the Beachbody Performance Line, and a nutrition plan.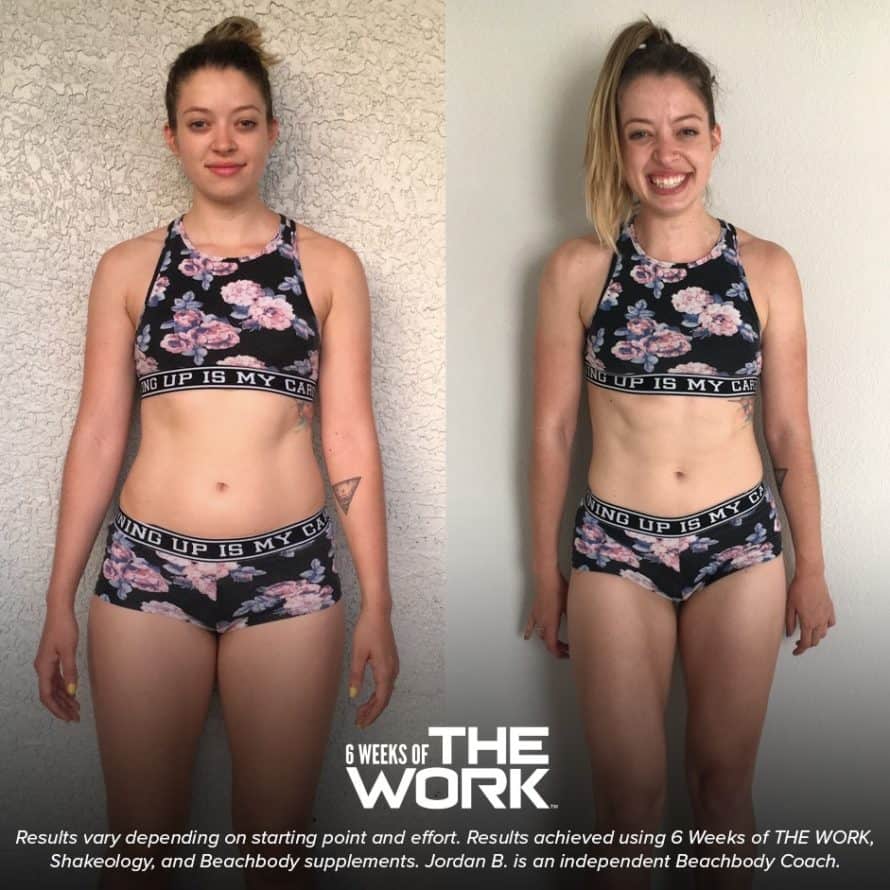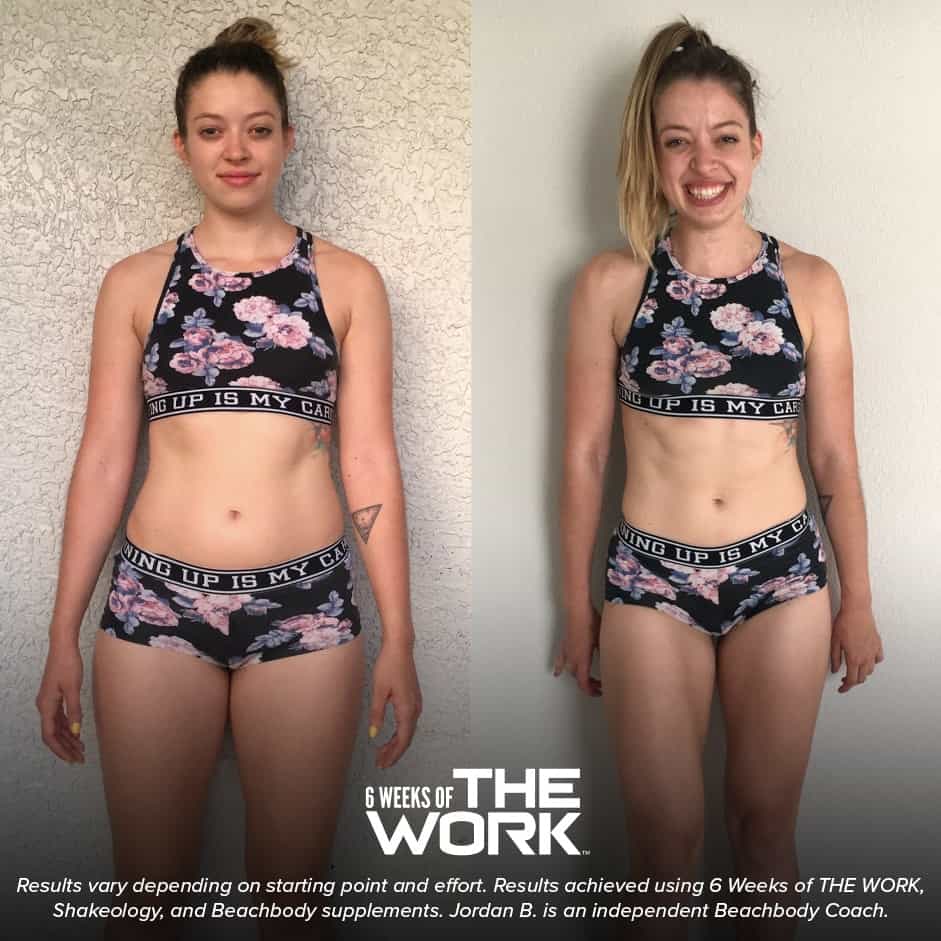 Jordan B.
She lost 11.7 pounds in just 6 weeks!
Jordan not only lost weight, but she gained strength and endurance through 6 Weeks of THE WORK! She feels strong and confident again!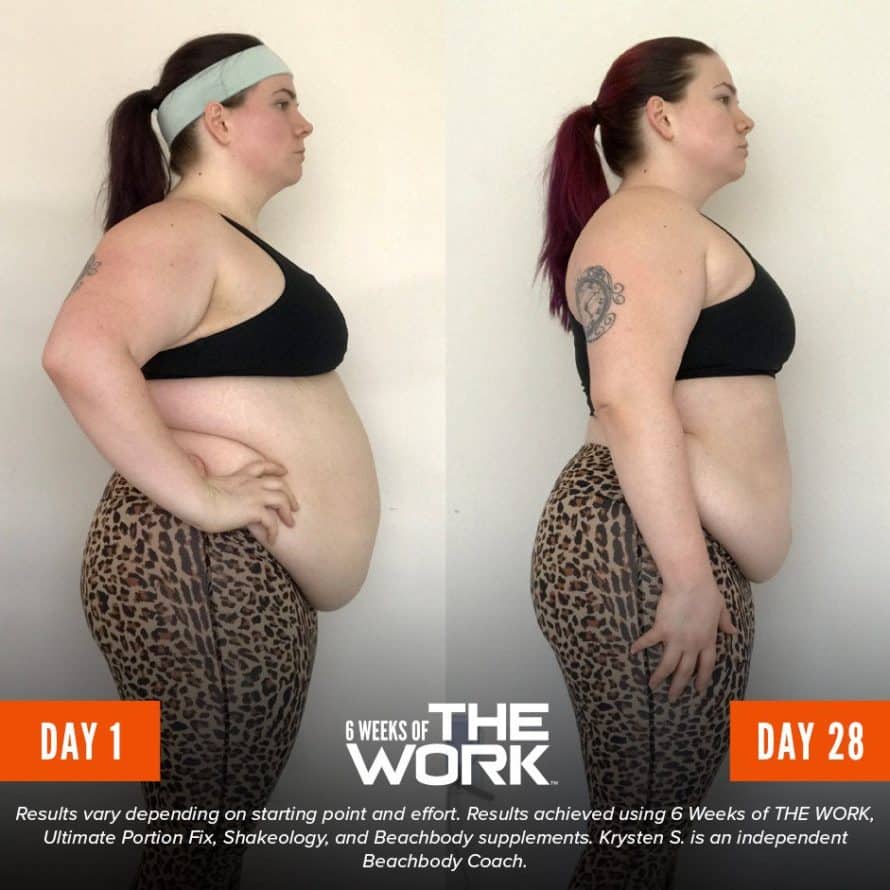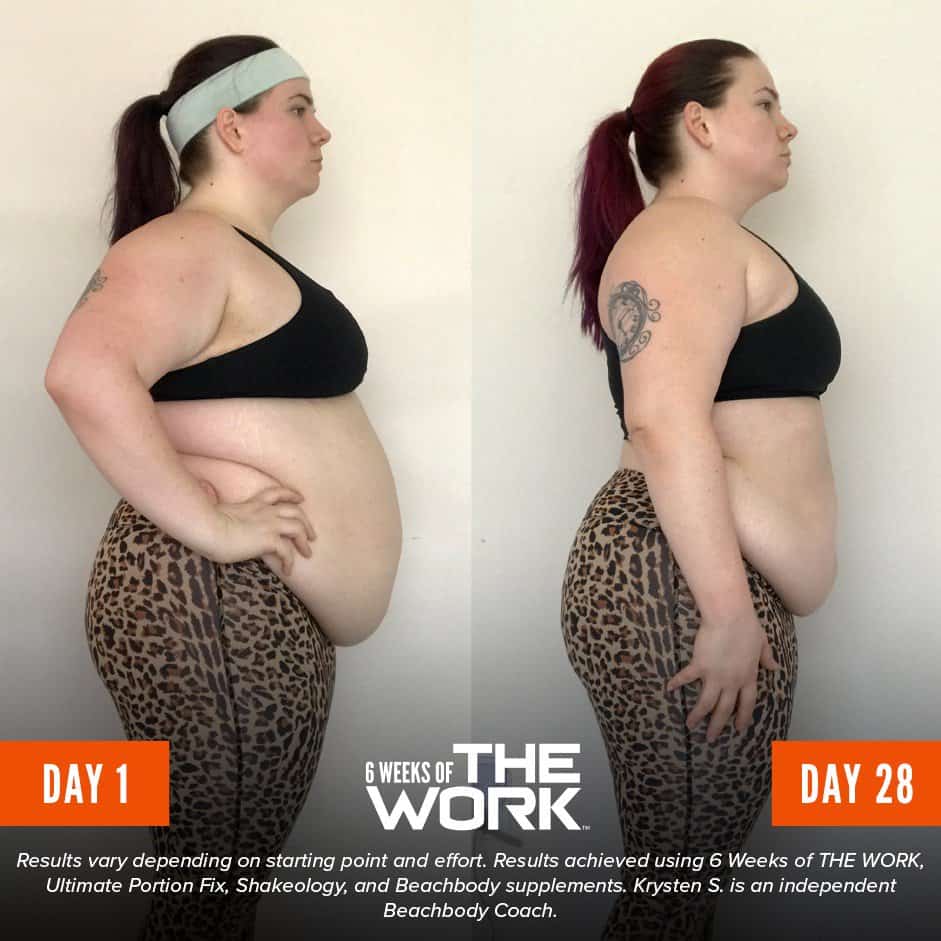 Krysten S.
She lost 10lbs in just 28 days!!
Krysten followed Amoila Cesar's 6 Weeks of THE WORK program and Autumn's Ultimate Portion Fix for her results!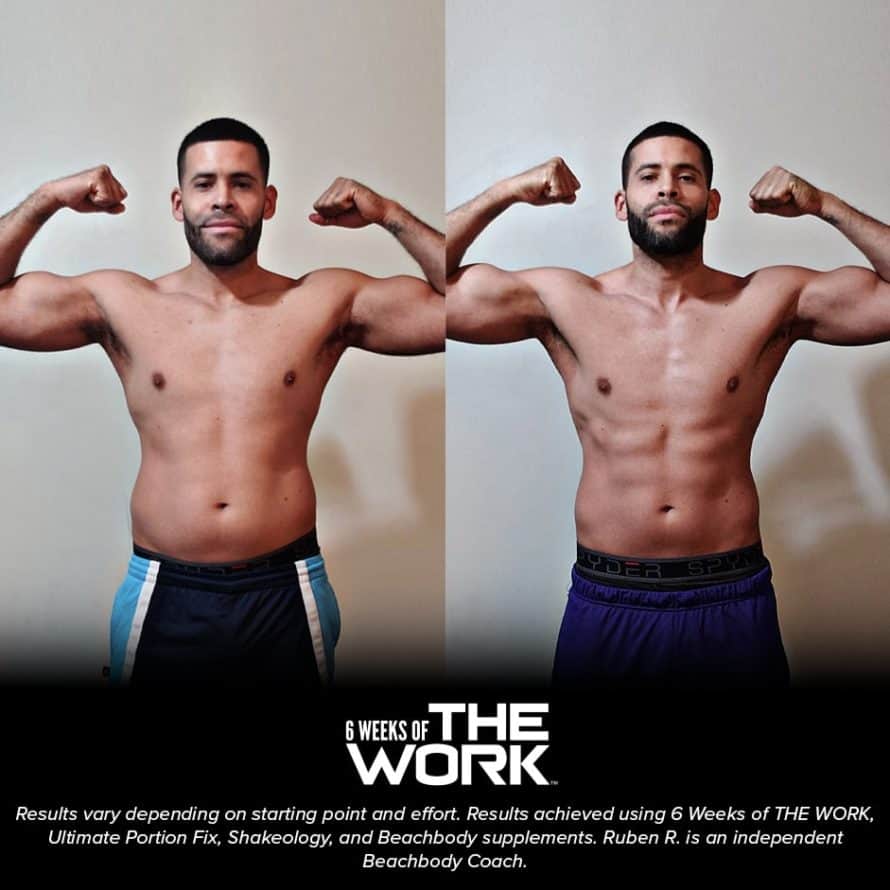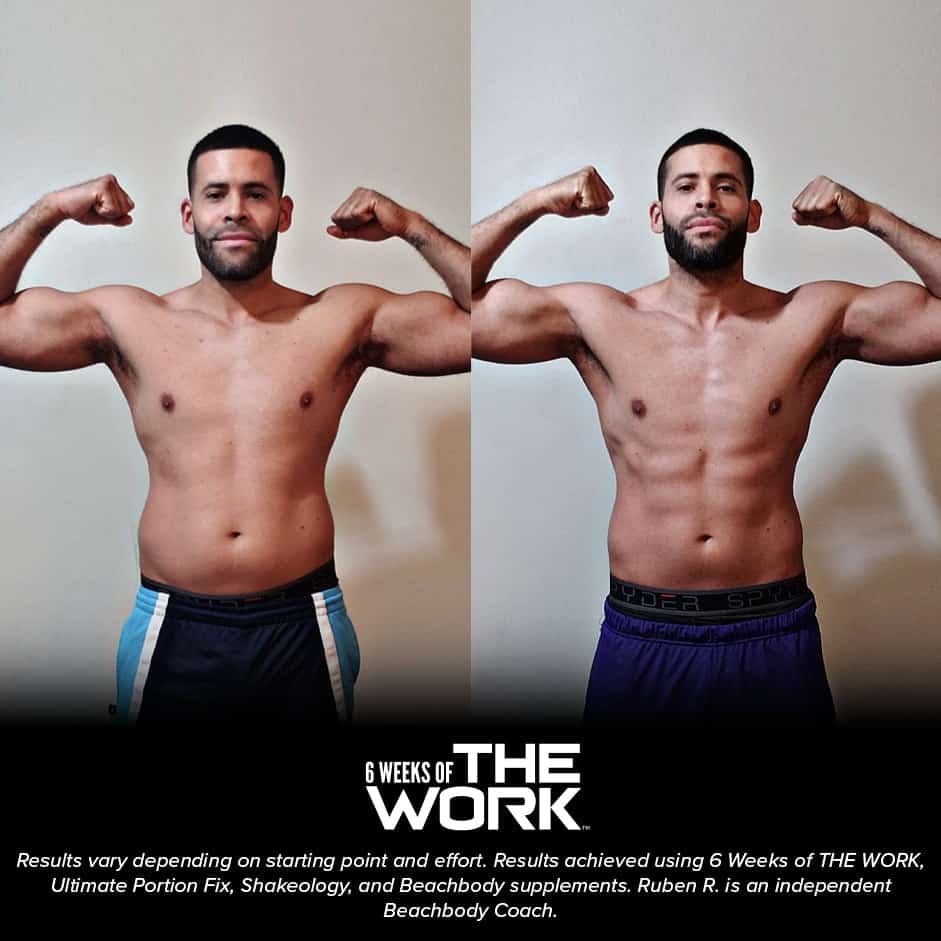 Ruben R.
Ruben is still working through the 6 Weeks of THE WORK, and you can already see a huge difference!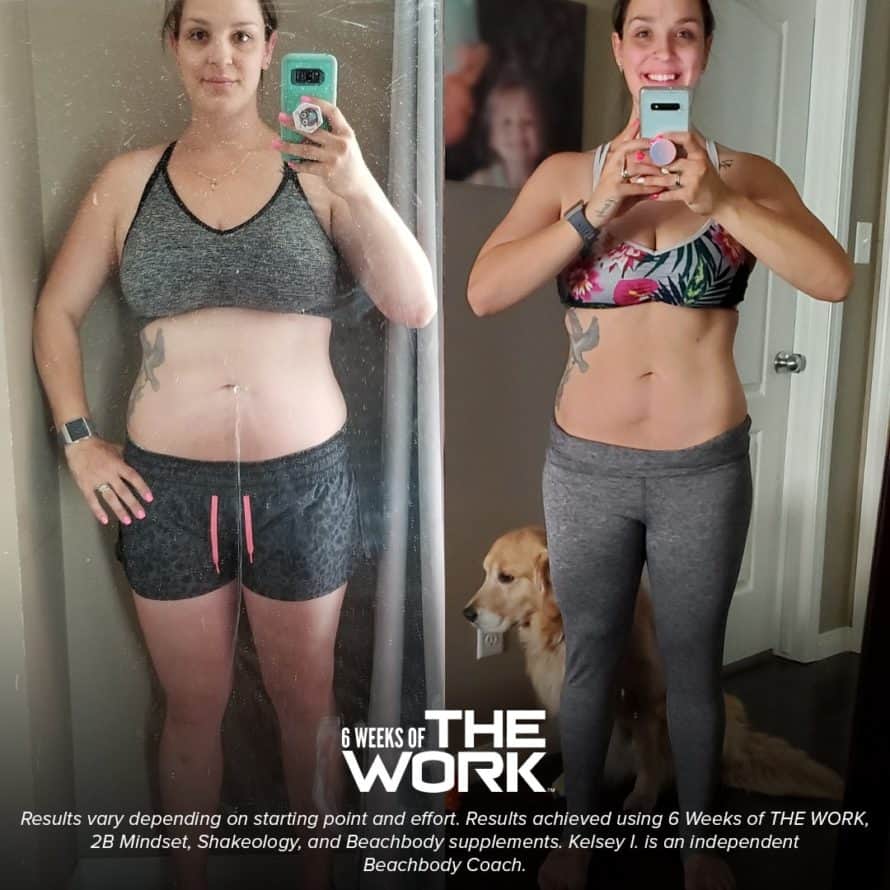 Kelsey
Kelsey has lost 14 pounds already in her first round of 6 Weeks of THE WORK!
Is 6 Weeks of THE WORK Good for Weight Loss?
Yes, it can be a great workout for weight loss. This program is designed for advanced exercisers though.
If you're a beginner and are looking for a great weight loss program, please use the form below, and we can make a suggestion for you!
The Work Explained by Amoila In Under 2 Minutes
What equipment is required for The Work?
You'll need light, medium and heavy dumbbells, as well as, resistance loops and strength slides.
You may also want to have a chin-up bar, and a mat.
You'll also need Beachbody on Demand.
Here's the equipment we use:
How Long are the Workouts?
Every workout is approximately 45 minutes, and you'll workout 6 days a week for 6 weeks with The Work.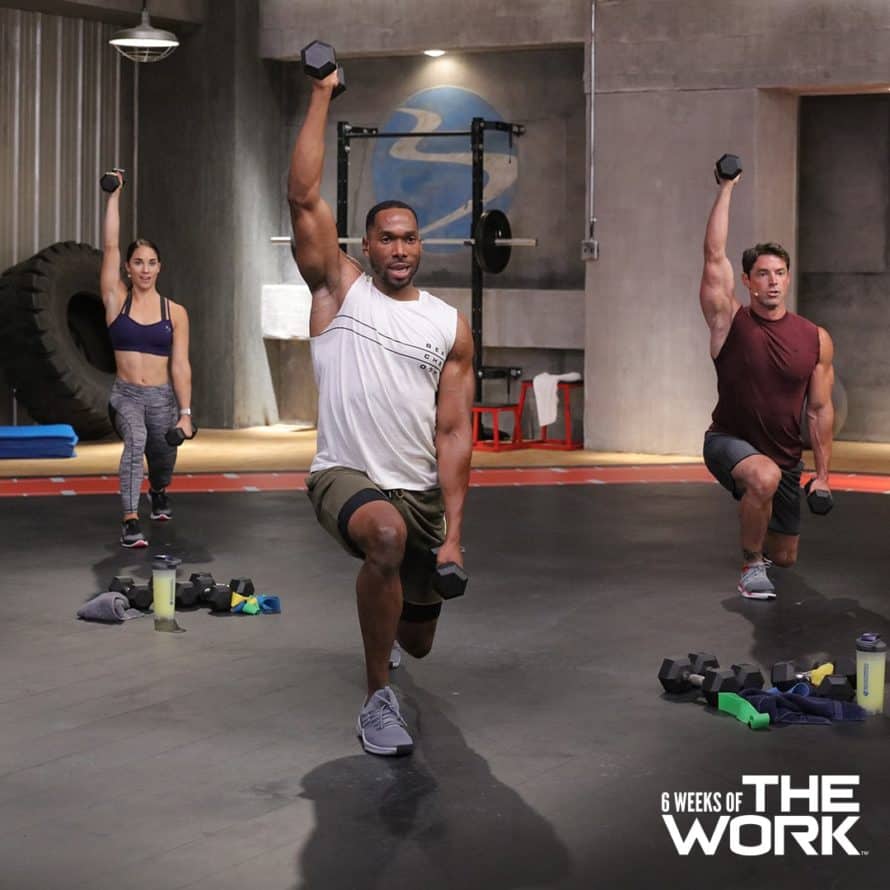 How Do I Know If I Can Handle the Extreme Workouts?
We recommend doing the Fit Test inside of the program before starting the workouts.
If you don't feel like you passed the Fit Test, you'll need to choose another program and come back to this one.
You could also do the 4 Weeks of Prep to help get you ready for this advanced workout.
What is functional fitness?
Beachbody's 6 Weeks of the Work is designed around functional fitness which we love! This type of training uses your body in the same ways we do daily functions…which is why it's called functional fitness.
Athletes have been using this type of training for years to get maximum results quickly, and now Amoila is sharing his secrets with us!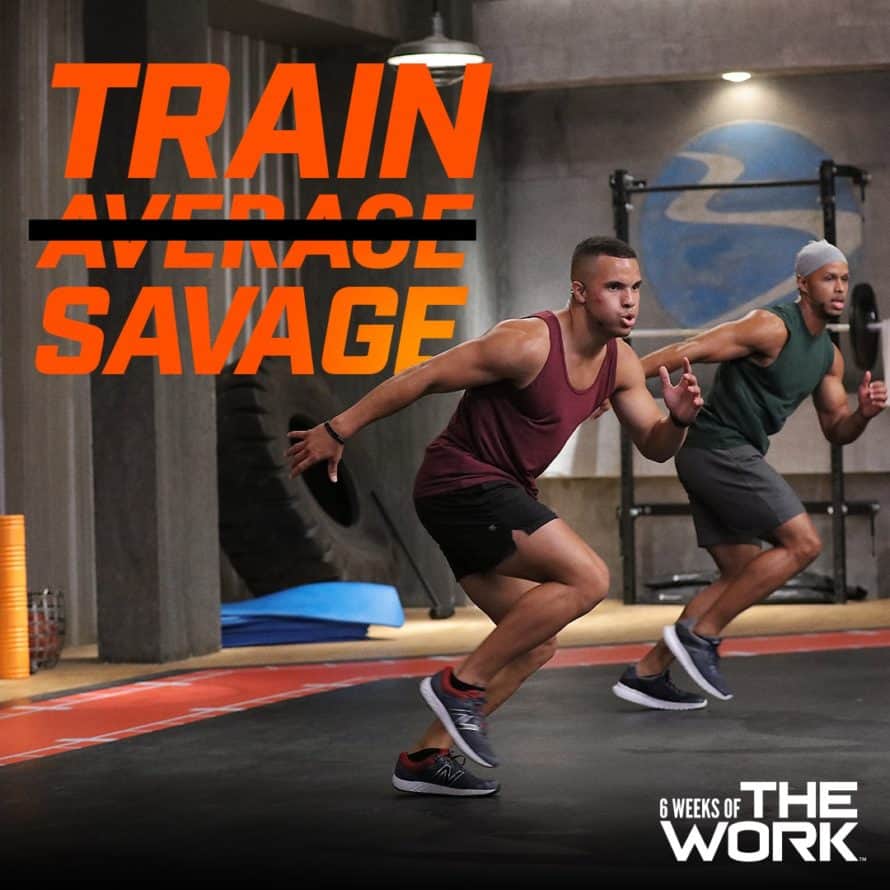 6 Weeks of THE WORK Workouts
Each workout in this program is filmed live; so you'll never do the same workout twice.
With that said, there are 12 different types of workouts mixed throughout the 6 weeks.
They are:
1. PUSH – This is a full body strength workout.
2. LEGS – This workout combines strength and agility work for your lower body.
3. ENDURANCE AND AGILITY – Get ready to burn fat with this full body cardio workout!
4. PULL – This strength workout focuses on your upper body.
5. FULL BODY TEMPO – Get ready to shake with these slow, controlled total body moves!
6. ISOMETRICS – This low-impact workout includes static holds to boost muscle recruitment.
7. TOTAL BODY PUSH/PULL – This workout will help you build balanced, full-body strength!
8. STRENGTH & POWER – You'll be mixing strength training with plyometric moves to increase your power!
9. CARDIO & CORE – This workout sounds just like it is – get ready for speed, agility, and a chiseled six-pack!
10. THE CRUCIBLE – This workout combines mental and physical grit for max results!
11. RANGE & REPAIR – After 11 intense workouts, it's time to increase overall mobility and flexibility.
Is there a modifier?
There is no modifier offered, and you should only attempt the workout after completing the Fit Test.
Is THE WORK Good for Beginners?
No. If you're a beginner, we'd love to help you find a program designed for your exercise level, goals, and time available!
Please use the form below to get a customized recommendation.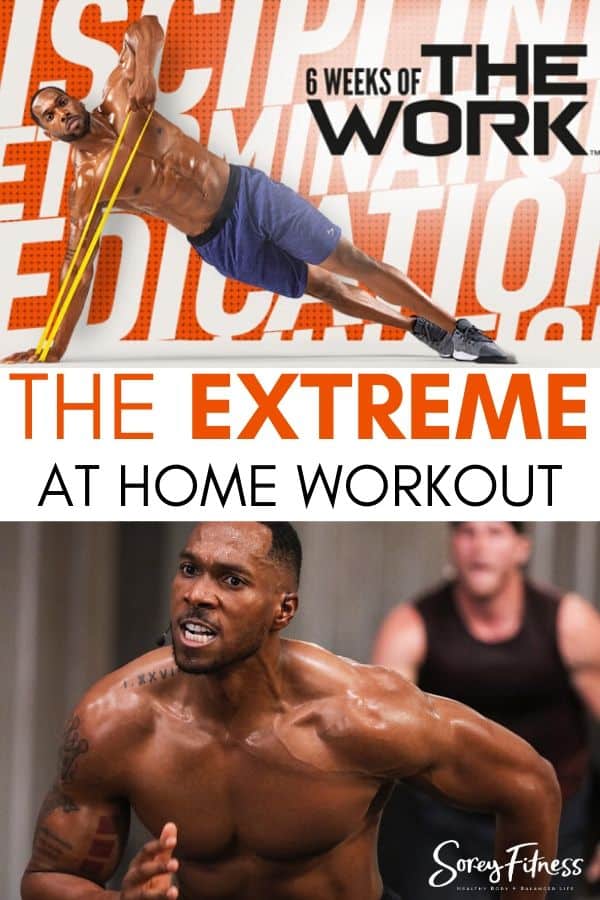 6 Weeks of Work Workout Schedule
Before you start, you'll do the fit test workout to find your starting point.
Week 1
Push Week 1
Legs Week 1
Endurance and Agility Week 1
Pull Week 1
Full Body Tempo Week 1
Range and Repair Week 1
Week 2
Total Body Push Pull Week 2
Strength and Power Week 2
Cardio and Core Week 2
Isometrics Week 2
The Crucible Week 2
Range and Repair Week 2
Week 3
Push Week 3
Legs Week 3
Endurance and Agility Week 3
Pull Week 3
Full Body Tempo Week 3
Range and Repair Week 3
Week 4
Total Body Push Pull Week 4
Strength and Power Week 4
Cardio and Core Week 4
Isometrics Week 4
The Crucible Week 4
Range and Repair Week 4
Week 5
Push Week 5
Legs Week 5
Endurance and Agility Week 5
Pull Week 5
Full Body Tempo Week 5
Range and Repair Week 5
Week 6
Total Body Push Pull Week 6
Strength and Power Week 6
Cardio and Core Week 6
Isometrics Week 6
The Crucible Week 6
Range and Repair Week 6
After week 6, you'll do the Fit Test again to see your progress!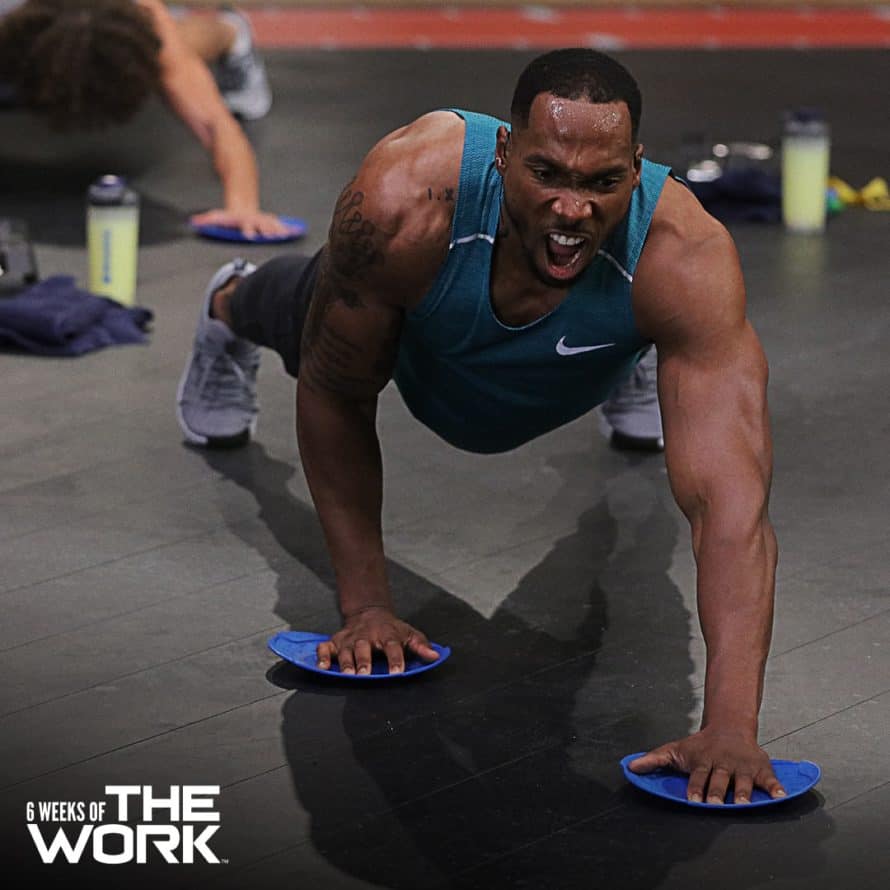 How Much is 6 Weeks of THE WORK?
It depends — if you have Beachbody on Demand already, you can access it for free with your membership!
If you do NOT have Beachbody on Demand Already:
You can get a membership for $99 a year or $39.95 per quarter. You can also choose to get the membership along with the Work's equipment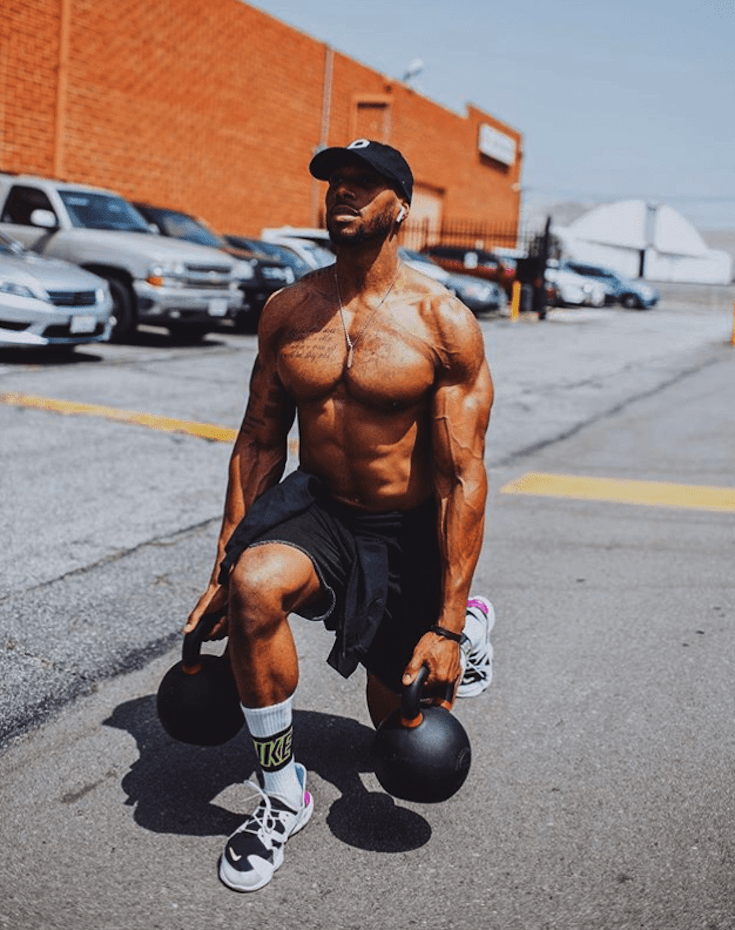 Who is Amoila Cesar?
Amoila Cesar is the go-to trainer for NBA athletes and celebrities alike. He's helped dozens of people get fit in as little as 3 weeks.
His clients include DeMarcus Cousins, Mo Bamba, Colton Underwood of "The Bachelor," rapper 2 Chainz, Rome Flynn, Amber Stevens West, Shiva Safai, and Jack Osbourne all count themselves as dedicated clients.
These workouts are only available on Beachbody on Demand and not on DVD.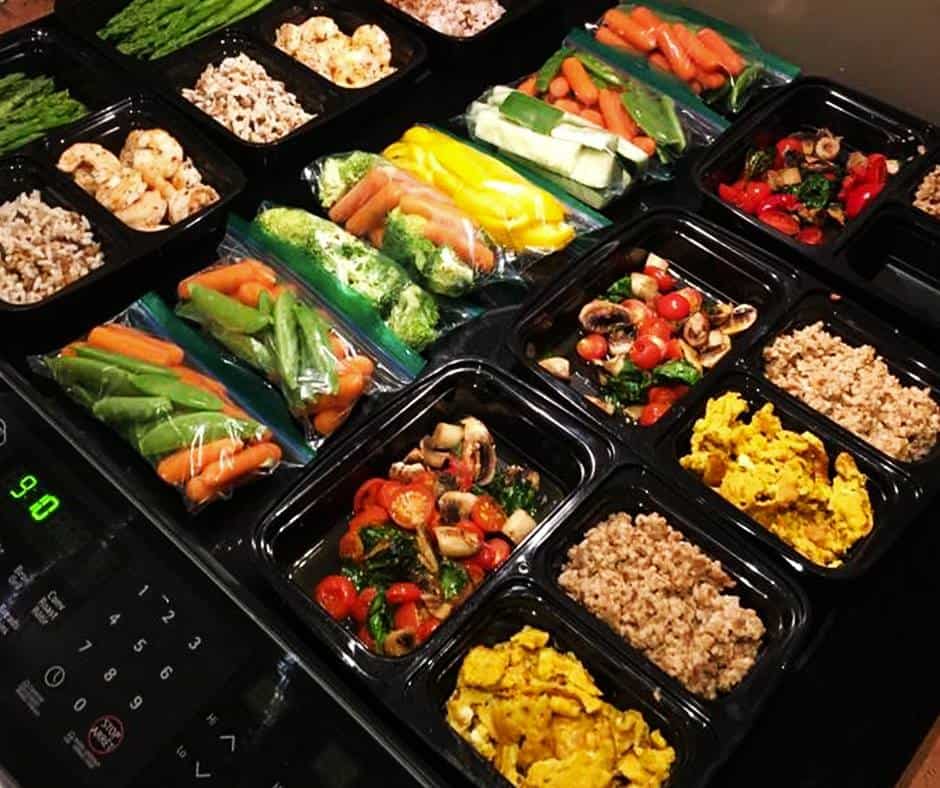 What about 6 Weeks of Work Meal Plan?
You could use 2B Mindset or Ultimate Portion Fix to maximize your results.
If you're needing help with your nutrition, the best nutrition program – in our opinion – for this workout is the Ultimate Portion Fix, and you can start it immediately!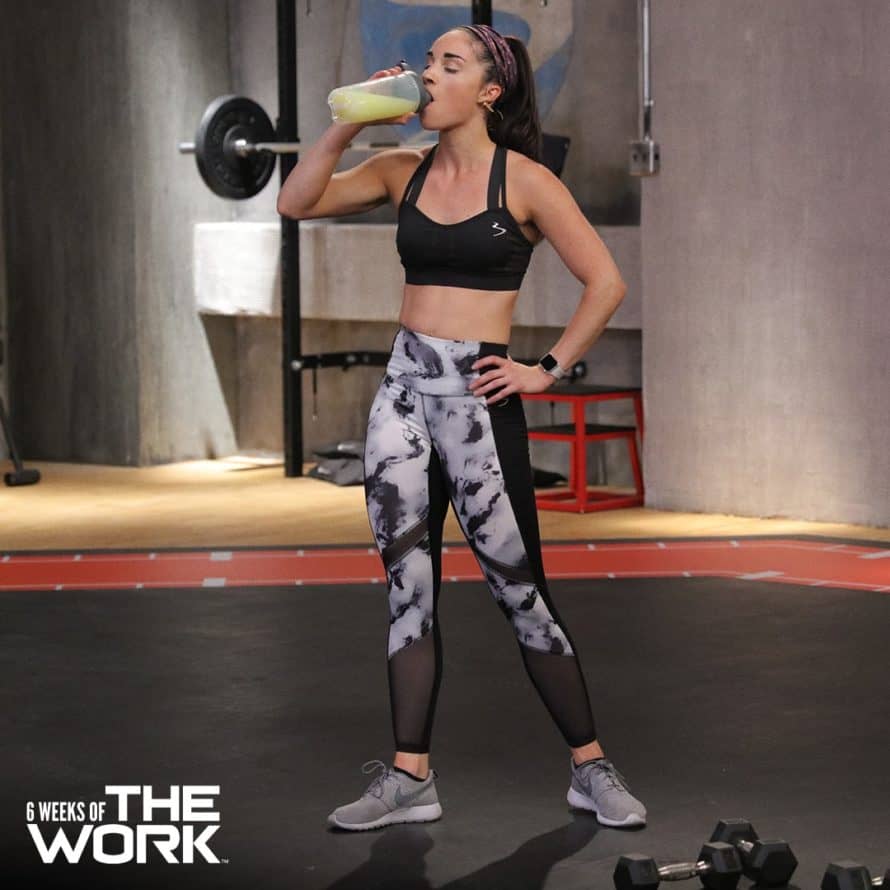 Since the workouts are so intense, the nutrition plan will also suggest the Beachbody Performance line.
Out of this line, we highly suggest Energize to power through the hard workouts. (Fruit Punch is our favorite flavor).
Do You Really Need the Supplements?
We highly suggest Energize, as well as, Recover for after your strength workouts.
If you're wanting to build muscle mass or reduce muscle soreness, we also suggest Recharge.
Some users also like to incorporate Creatine.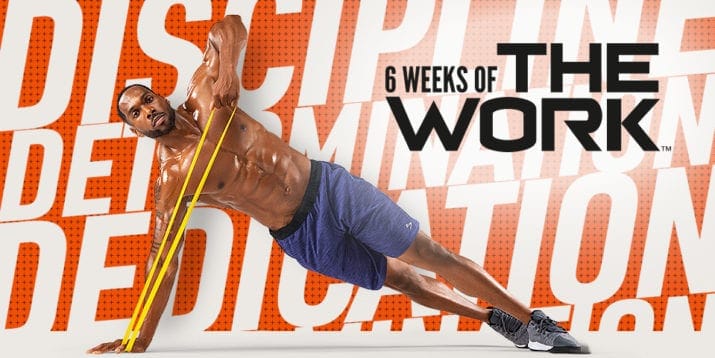 Will it be on DVD?
No, THE WORK is exclusive to Beachbody on Demand.
If you haven't tried streaming with it yet, it's really awesome and easy to use.
You get access to hundreds of workouts; you can download a week; and you can even stream to your TV with the right device.
You can start a free trial now (just keep in mind The Work isn't available to anyone yet!)
When does 6 Weeks of Work come out?
6 Weeks of The WORK is available now on Beachbody on Demand! You can also get the required equipment here.
If you have the equipment already, you can start your Beachbody on Demand membership to get this program and dozens more!
Can't decide if 6 Weeks of THE WORK is right for you?
Let us know using the form below! We can help you find the best program to fit your personality, goals, and needs.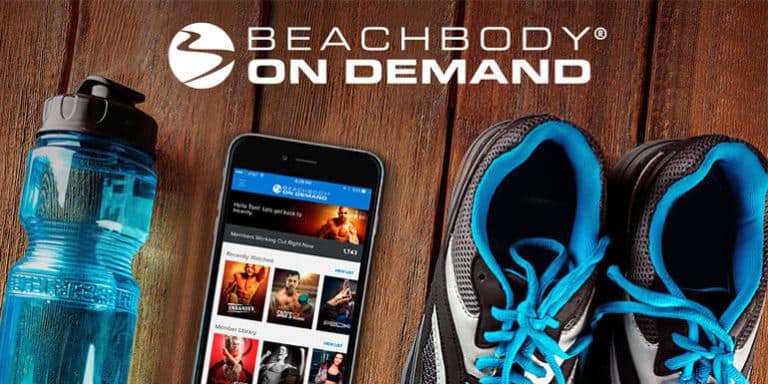 What Should I Know About Beachbody on Demand?
Beachbody on Demand is Beachbody's streaming website and app for over 1200 online workouts including Morning Meltdown 100, 80 Day Obsession, PiYo, LIIFT4, and many more!
You get access to all of the workouts plus their meal plans and calendars with a membership.
After the 14 day trial, it'll renew unless you cancel. It's $39 a quarter (about $10 a month) until you cancel.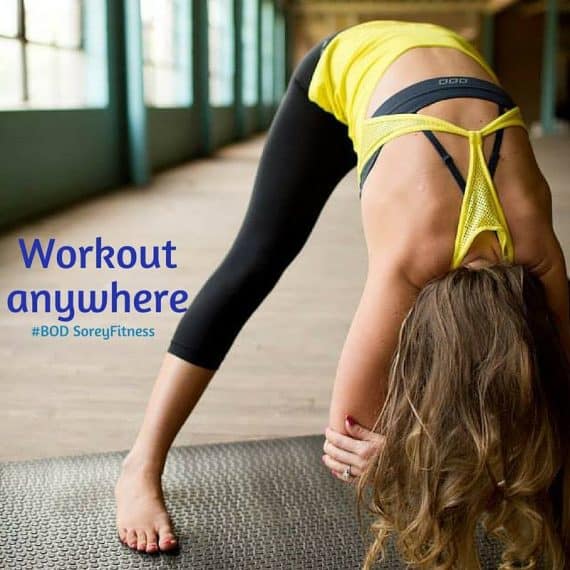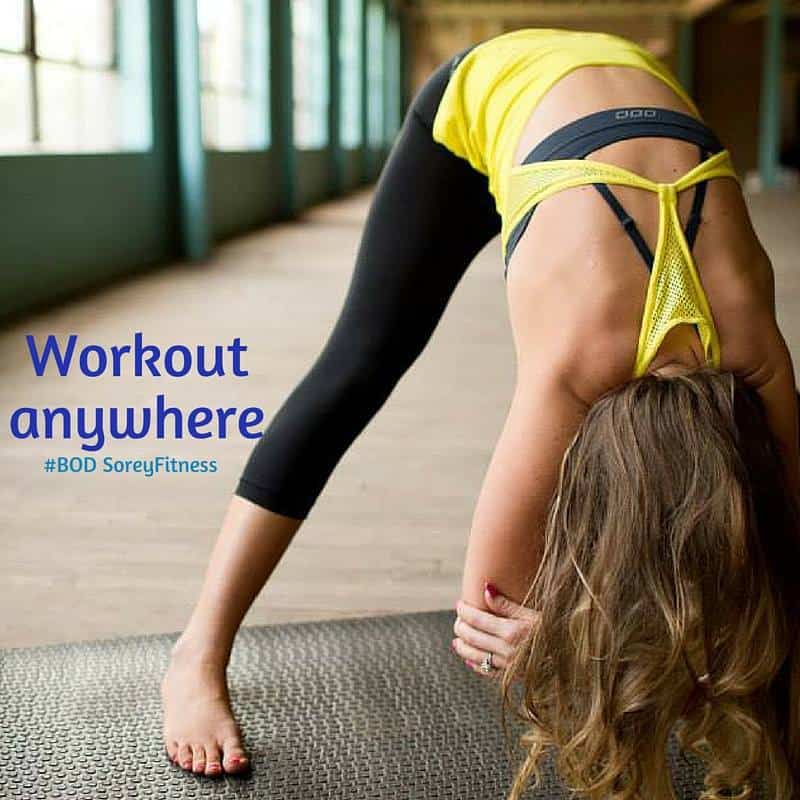 Have questions about streaming? Check out these guides!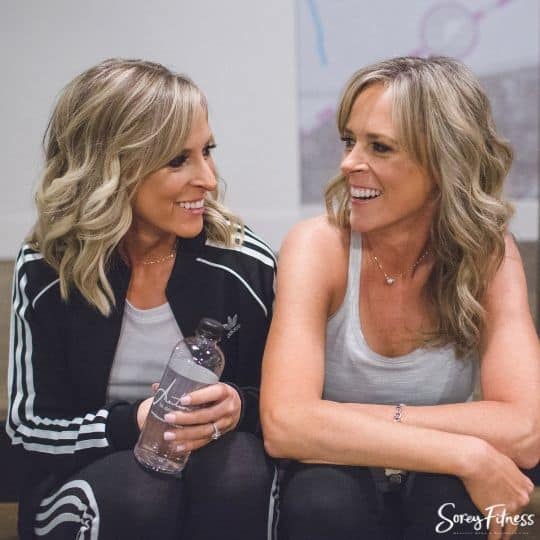 Should You Be a Beachbody Coach?
Beachbody coaches sometimes get to preview the workout before anyone else. Coaches also receive a 25% discount, and we also receive a 25% commission off any orders placed through our website.
We also never have to have inventory on hand, and there is never a sales quota to hit! We've been coaching since July 2011, and we still absolutely love it.
We're also happy to help with any questions! Email us: Thegirls@soreyfitness.com We're happy to help and are an Elite Beachbody Team.
Join the Exclusive Coach Test Group
Have you been considering coaching? Now is the perfect time to try it out! It's also free to cancel at any time!
Still have questions? Let us know using the form below!