Is Beachbody On Demand Still Worth It? (2022 Review)
This post may contain affiliate links. All opinions shared are my own. As an Amazon Associate I earn from qualifying purchases. Click to view our full disclosure.
You may be asking yourself, "Is Beachbody On Demand worth it?" If you're new to streaming your workouts, our Beachbody on Demand review details how the app works, the cost, and which workouts are most effective! (Updated March 2021)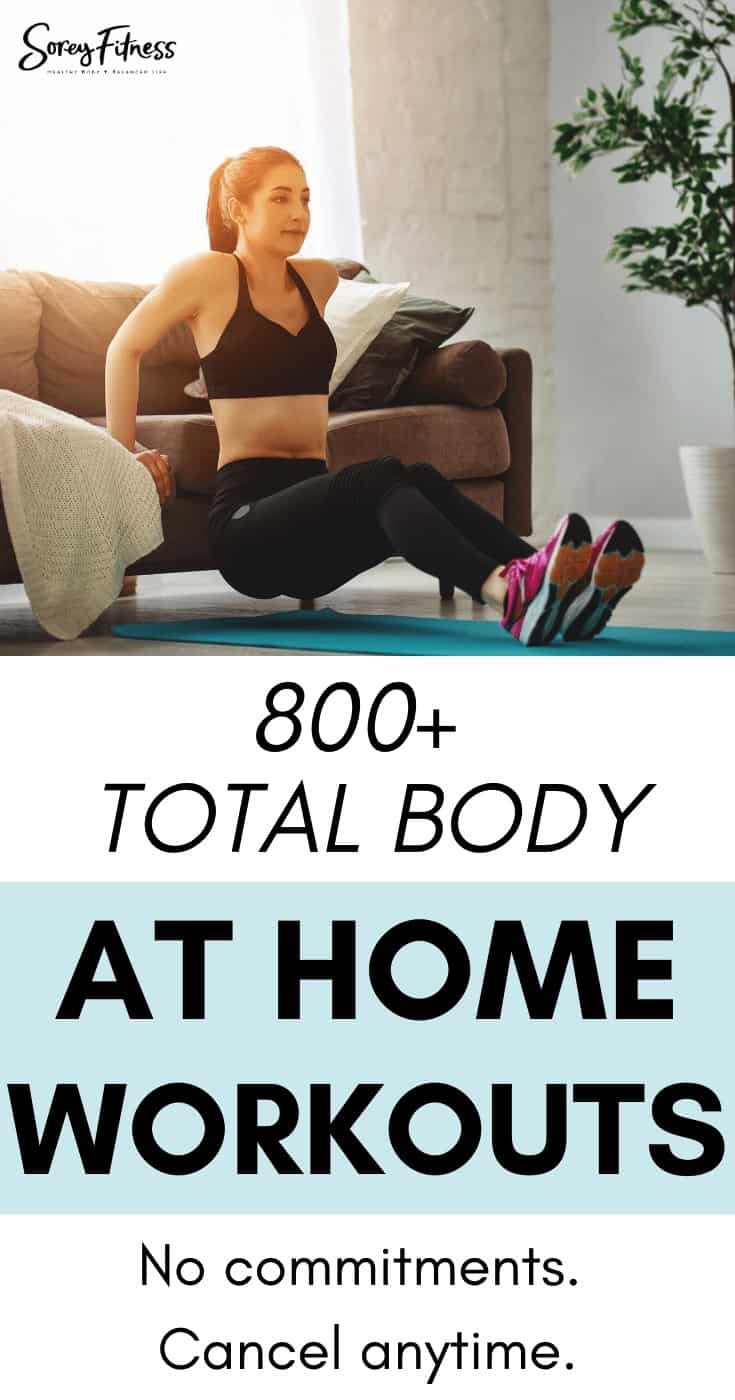 What is Beachbody on Demand?
Beachbody on Demand is an online streaming service offering popular workouts for any fitness level or body type!
This on demand fitness service is a great option to for those considering cancelling their gym membership because you get unlimited access to 100s of popular fitness programs!
You can also stream from your mobile device, laptop, or even to your TV with a streaming device!
If you're ready to stream your workouts, you can grab a FREE 14-Day Trial here – just click the link & then do the dropdown box to be 3-months.
Prefer to listen?
Check out our podcast on streaming above or on any podcast app under
The Kim and Kalee Show.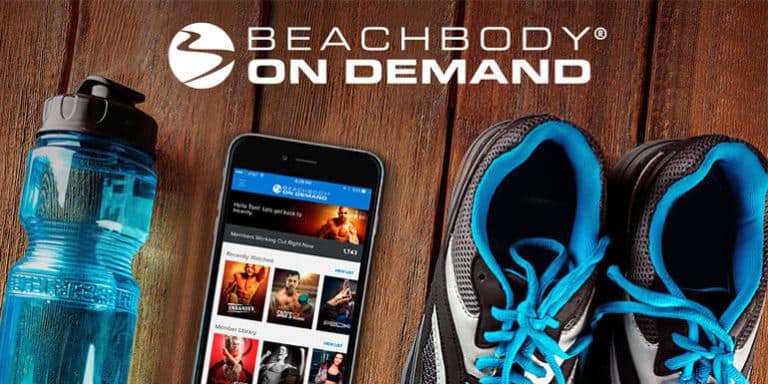 How many workouts are on Beachbody on Demand?
There are over 41 complete fitness programs on Beachbody on Demand. These streamable workout programs are lead by celebrity trainers like Autumn Calabrese, Jericho McMatthews, Tony Horton, Shaun T, Sagi Kalev, as well as, other popular super trainers including Joel Freeman and Megan Davies!
Whether your goal is weight loss, strength training, or increasing your current muscle definition, there is a Beachbody program designed to help you get maximum results.
The best part? You get access to top trainers' workout routines, nutrition plans, and a free coach included with your membership!
What Workouts are on Beachbody on Demand?
Beachbody is constantly adding new home workout programs to pick from! We personally love Barre Blend, LIIFT4 and yoga, but the cool thing about streaming is you can try different workouts every day or stick to one exercise program.
These are the workout programs currently offered:
Real Time 21 Day Fix and Extreme
Core de Force (martial arts)
Country Heat (so much fun if you love Country Music!)
and so many more!
Each workout also includes its on workout calendars and nutrition guide as well! If you want to take a deeper dive into healthy eating, Beachbody also offers two in-depth nutrition guides — Ultimate Portion Fix and 2B Mindset you can add onto your membership.
Members also have first access to brand new programs like Control Freak and 30 Day Breakaway. You also get access to Autumn Calabrese's cooking show, FIXATE, and the meditation program, Unstress.
What equipment is required?
Many of the workouts require no equipment. With that said, I like to have adjustable dumbbells for several of the programs. Mom and I both own a set of Bowflex SelectTech dumbbells. You may also need a step, resistance bands, or yoga mat for some of the workout programs. There are plenty to do without any equipment though! You'll also need a good internet connection to stream.
How long are the workouts?
It'll depend on which program you pick. They range from 10 minutes all the way to 70 minutes. Most workouts are about 30-45 minutes.
Can you and your family share an account? Can you do multiple workouts a day?
Yes, you can share an account with your immediate family, and you can stream unlimited workouts each day!
How do I start streaming with Beachbody on Demand?
Using Beachbody on Demand is surprisingly simple and just takes a little time to set up!
First, you'll want to open up the app store and download the BOD app. There are now IOS and Android app options.
Then you'll just log in, click the on demand program or personal trainer you want, and start exercising!

Does Beachbody on Demand really work?
Yes, these workout programs are insanely effective. You can check out some of the amazing Beachbody results people have gotten over the past 20 years here!
Is Beachbody On Demand Good for Beginners?
Beachbody on Demand is great for beginners because there are several beginner programs offered, and even the more intense workouts include a modifier typically so that you can go at your own pace. Country Heat, 21 Day Fix, or Let's Get Up! are all great beginner workout programs.
How Much Does Beachbody On Demand Cost?
In the United States, Beachbody on Demand costs $99 for an annual subscription, $77.70 for a 6-month subscription, or $59.85 for a quarterly subscription. In Canada, a Beachbody on Demand membership is $119 a year, $90.87 every 6 months, or $75.20 quarterly.
Where is Beachbody on Demand Available?
Beachbody On Demand is currently available in the United States, Canada, and the United Kingdom only.
Does Beachbody still have Workout DVDs?
You can still purchase some of the older Beachbody workouts on DVD, but most of the new ones are only available to stream. The reason is that most of these new programs are "filmed live" which means they have 30+ workouts in them whereas in the "olden days" you'd get 7 workouts to repeat over and over on DVD.
If it's your first time streaming, it may take some time to learn, but it's so worth it for the flexibility and variety! Plus, with this online access you no longer have to pay more for bonus workouts; they're all included for free!
Beachbody on Demand Review FAQS
How Do You Cancel Beachbody on Demand?
You can cancel Beachbody on Demand at anytime without even making a phone call to customer service now!
Sign in to Team Beachbody using your Beachbody On Demand email address and password
Locate your next Beachbody On Demand order (Renewal Date) > Select "Click for details"
Select "Cancel Membership" > Click, "Yes, Cancel BOD" > Select your downgrade option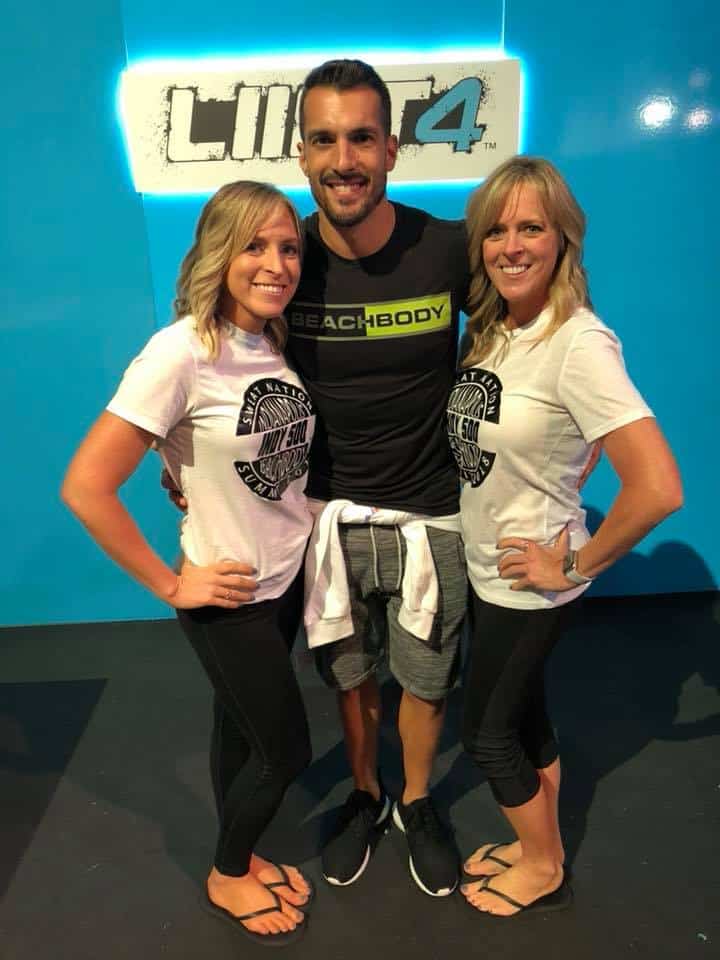 Beachbody on Demand Review – Pros & Cons
What We Love
Variety of workouts
Printable calendars & program materials
Ability to download 5 workouts at a time (on top of unlimited streaming)
Support from your Beachbody coach and their accountability groups
Ability to try new workouts without having to buy them individually
The instruction by the trainers is really great
It's super easy to use either online, on your phone, or with the app on a streaming device
Cheaper than a gym or a Daily Burn membership
Easy access to over $7,000+ worth of workouts
No shipping costs
You can start immediately without waiting to receive videos in the mail
It's mobile friendly so it's easy to view on any device
No crazy long "warning" or ads before a workout
Sample workouts of new programs!
Access to BOD-only programs like the 3 Week Yoga Retreat, Beachbody Yoga Studio, Shaun Week and more!
What We Don't Love
You have to buy early access to new programs or wait 3-6 months to have them added to the library.
There is a SMALL learning curve if you're not used to streaming. (If you can do Netflix, you can do BOD though!)
You're basically renting the workouts versus owning them as a DVD.

How to Get Started with Beachbody on Demand
If you want to get the best possible results, we recommend choosing one of the challenge pack options. This will give you full access to the Beachbody on Demand library of popular workouts, as well as, Beachbody's meal replacement product – Shakeology or their supplement line.
We've found using Shakeology helps us get better results from our meal plan because it's such an easy meal to grab! It's also packed with super foods, protein, and fiber so it keeps us full.
Also, if you have a hard time getting energy to workout, Energize (Beachbody's pre-workout supplement) is the easiest way for us to get a bump in motivation. If you have sore muscles, we also recommend Recover.
While the easiest way to get started with Beachbody products is the challenge pack, you can also choose just to try the workout videos with a Beachbody on Demand membership. The important thing is you just start!
To summarize, a Beachbody on Demand membership allows you to stream world-class workouts and nutrition programs from the comfort of your own home or from your mobile device using the BOD app.
While we recommend a Beachbody on Demand Challenge pack, you can always try it for free for 14 days, and then if you're not 100% on board it, cancel it for free!
(If you select the 3-month option, you get a free 14 day trial!)
If you enjoyed our Beachbody on Demand review, you may also like:
Important Note: You should always talk to your doctor about your fitness goals – especially if you have a medical condition. They can provide safety instructions and advise you on a proper diet. This post is just for informational purposes; advice of a healthcare should always be prioritized.