Beachbody MYX II Bike Review 2021 | Is the Spin Bike Worth it?
This post may contain affiliate links. All opinions shared are my own. As an Amazon Associate I earn from qualifying purchases. Click to view our full disclosure.
Beachbody's MYX II exercise bike offers the ultimate fitness experience at an affordable price! Below, we'll look at why the MYX home studio may be a great addition to your home gym and how it stacks up to the Peloton bike!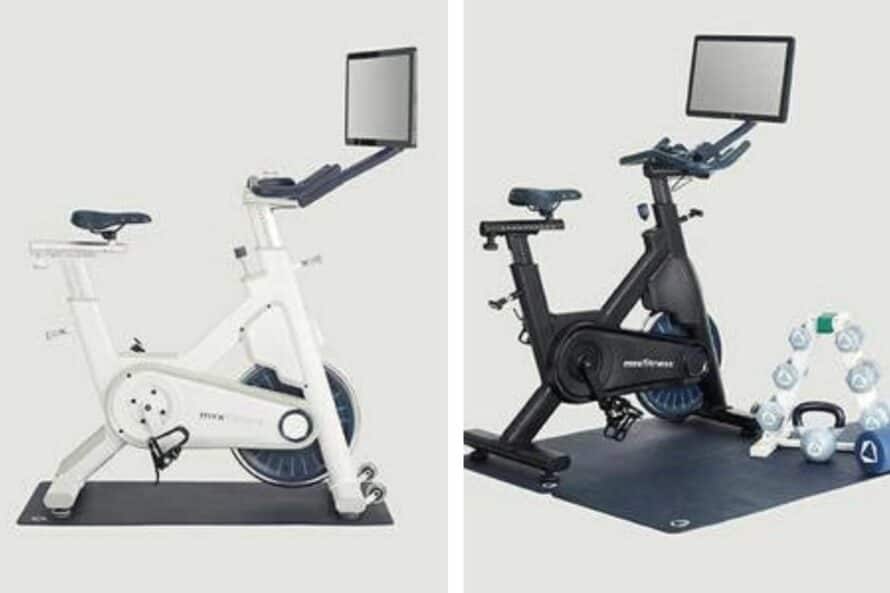 Beachbody's bringing indoor cycling workouts to their BODi platform using the MYX Bike 2.0. We review the workouts, pricing, and details below to help you decide if it's a good fit for you.
Curious of the price tag? Check out the MYX Bike II or MYX Bike II Plus Introductory Prices!
What is the MYX Home Studio?
The MYX Home Studio is a professional-quality stationary bike that brings the electric energy of live classes to your home!
The MYX spin bike combines indoor cycling experience with BODi classes to create a complete home fitness system.
With the large swivel screen, you can transition from a cycling class to on-demand workouts like a strength training program or high intensity interval training workouts! There are dozens of workouts for every fitness level as well.
MYX Fitness Bike Review & Details
Sony MegaPixel 8 Camera
21.5″ Sweat-proof HD Screen
360° Rotating Display
Touch Screen
Adjustable seat and handlebars
Compact Footprint to fit any 4′ x 6′ area
Best-in-class heart-rate monitor
Sensors measure your speed, cadence, and distance to track your progress
Built-in camera & sound to join others in real-time & get feedback from your favorite trainers
Versatile pedals that work with regular athletic shoes & SPD Clips
Endless variety with new BODi workouts from your favorite Beachbody Super Trainers
Available in Deep Charcoal and Natural White

Compatible for People between 4'11" to 7'8″

Weight Capacity Up to 350lbs

Free Shipping
PROMO CODE: BEACHBODYMYX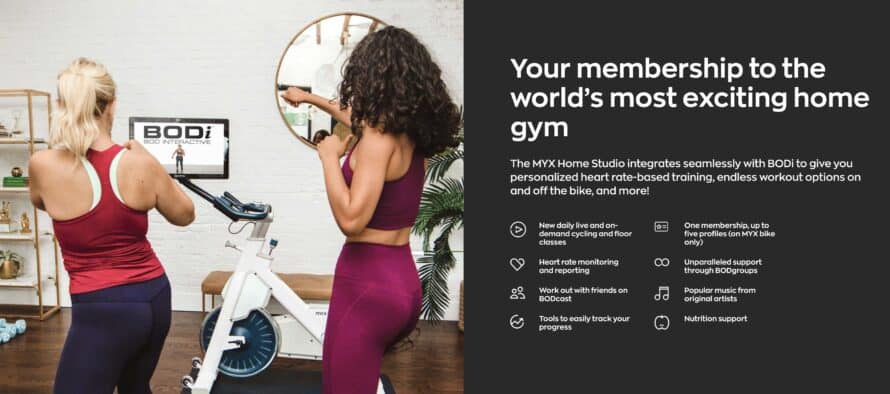 MYX Bike II Workouts
Beachbody is adding bike workouts to help you hit your fitness goals at home! BODi includes over 50 unique classes already, and you can also join a live cycling class to potentially get real-time feedback from your favorite personal trainer!
The best news? Beachbody snagged one of the most popular Peloton instructors, Jennifer Jacobs, to launch the bike too!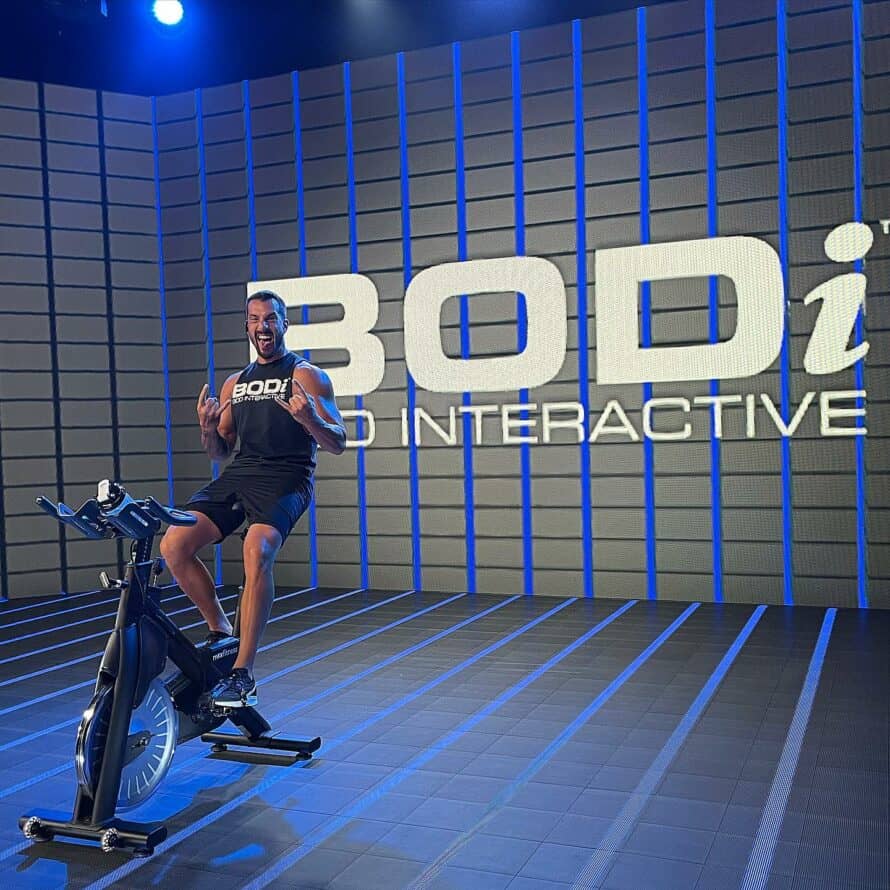 Do I need a BODi membership to access Beachbody cycling classes?
Yes. A BODi membership is required for the Beachbody cycling classes and more, and this membership is an add-on to your annual BOD membership.
With BODi you can stream from your MYX bike, TV using a streaming service, laptop, or mobile app!

How much does the Beachbody MYX bike cost?
The basic model of the MYX 2.0 is currently at an introductory price of $1,299. It's normally $1,399.
Customers can opt to upgrade to the MYX II Plus Bike for only $200 more. This is the same bike but also includes dumbbells, a kettlebell, resistance band, stabilizing and exercise mats, and a foam roller. Normally this option is $1,599. This is a great way to get started if you've just canceled your gym membership!
To get the introductory pricing, you need to use the code BEACHBODYMYX. It also gets you plus free shipping and assembly ($200 value).
SHOP NOW — PROMO CODE: BEACHBODYMYX or BBCYBERBIKE
MYX 2.0 vs MYX 2.0 Bike Plus

What countries have access to the new MYX II Bikes?
The new bikes only ship to the 48 contiguous states at this time.
How soon will I receive my bike after ordering?
The MYX II bikes are arriving 1-3 weeks after the order is placed.

Will an extended warranty be offered?
The MYX Bikes include a a 12-month manufacturer's warranty. You can also add on a 1-year and 2-year extended warranty for $99 and $149, respectively.
Will financing options be available?
Yes, you can finance the bike through Affirm. It starts as low as $27.06 a month for a limited time only!
SHOP NOW — PROMO CODE: BEACHBODYMYX or BBCYBERBIKE
What is better Beachbody or Peloton?
Both Beachbody and Peloton offer a ton of high-quality workouts. For me, I prefer Beachbody because they offer a variety of full fitness programs, and in September, they'll also have live classes each day through their BODi service.
When we compared the MYXFitness to Peloton, we found a few Pro's to MYX that Peloton doesn't have:
You can adjust the handlebar height
You can wear any shoes!
360 Swiveling Touchscreen Monitor
Separate trainer & music volume controls
Ability to pause workout
Smaller Bike Footprint
More training programs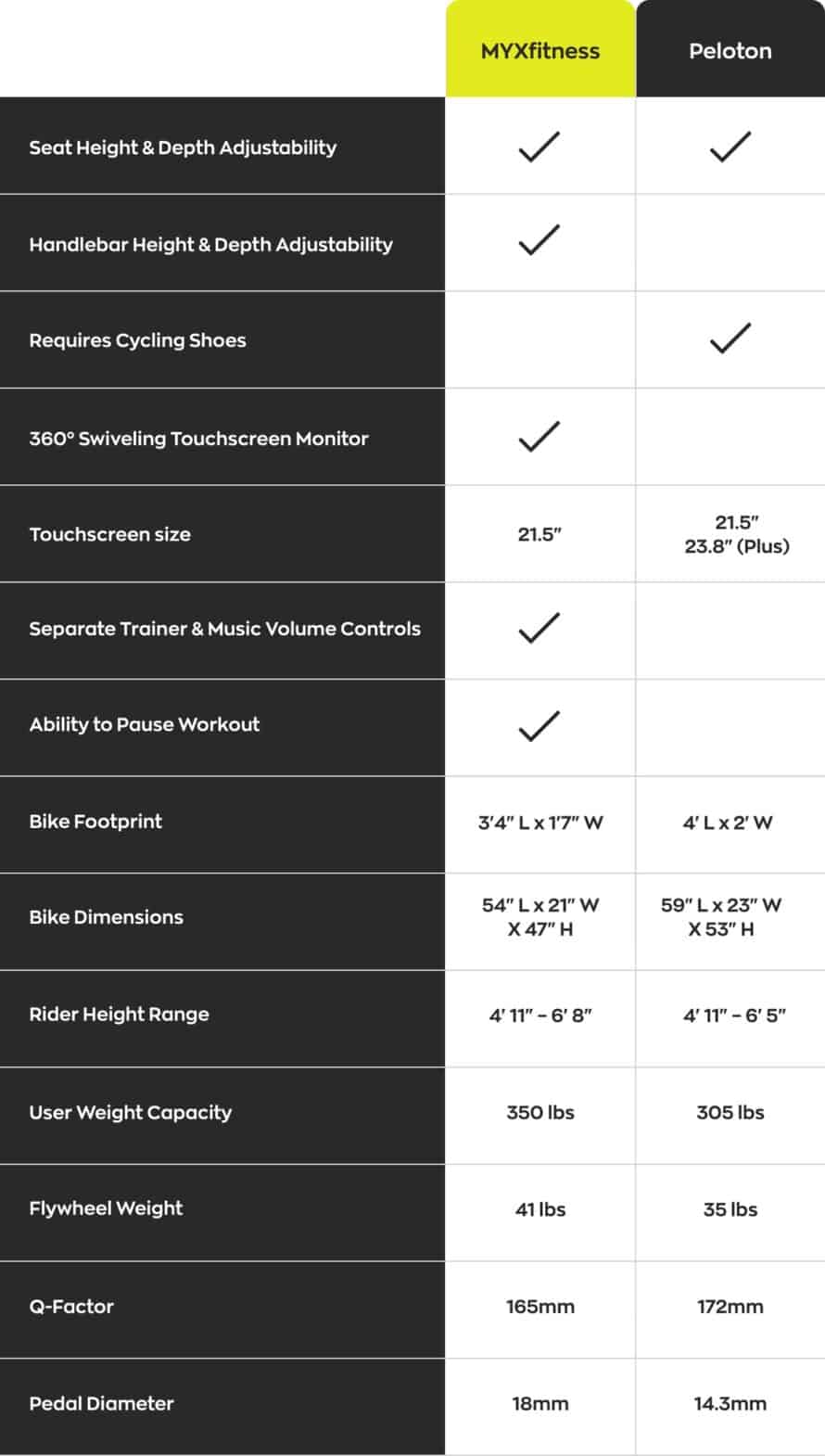 Is the MYX bike quiet?
Yes, the MYX Bike II is smooth and quiet. The original MYX bike also has great ratings for being compact, quiet, and sturdy, and these aspects were carried over to the MYX Bike II.
PROMO CODE: BEACHBODYMYX or BBCYBERBIKE
Do I need a BODi membership to access Beachbody cycling classes?
Yes, you'll need a Beachbody on Demand membership for the classes as well as the add-on option BODi for the live classes. The add-on BODi membership is $19.95 per month.
How does delivery work for the MYX Bike?
When you order your MYX bike, it will travel to a warehouse near your home.
Once it arrives, the warehouse will contact you to schedule the delivery.
The night before your delivery, you'll be contacted to select a time window. The day of the delivery, the team will let you know they're on their way.
Your MYX is delivered fully assembled and will be placed wherever you'd like in your home!
Where should I put it?
We recommend putting your bike somewhere with strong internet and near a power outlet. You'll also want to make sure you have enough room for the bike and to also swivel the screen to do non-cycling workouts.
It's also better to have no carpet, or if you have carpet we recommend a stabilization mat.
What is the Return Policy?
You can request a return within 30 days of delivery. Providing the bike is in its original working condition and everything is returned the way you received it, you will be contacted to schedule a pickup, and any refunds will be issued after we have picked up the equipment.
Refunds on the subscriptions services will terminate at the end of your current billing cycle, but they are not eligible for the refund.
SHOP NOW — PROMO CODE: BEACHBODYMYX or BBCYBERBIKE