Ultimate Portion Fix Review & Results for 2023
This post may contain affiliate links. All opinions shared are my own. As an Amazon Associate I earn from qualifying purchases. Click to view our full disclosure.
Autumn Calabrese's Ultimate Portion Fix simplifies meal planning! Find out what you need to know about her color-coded containers, nutrition program, and FIXATE cookbooks below.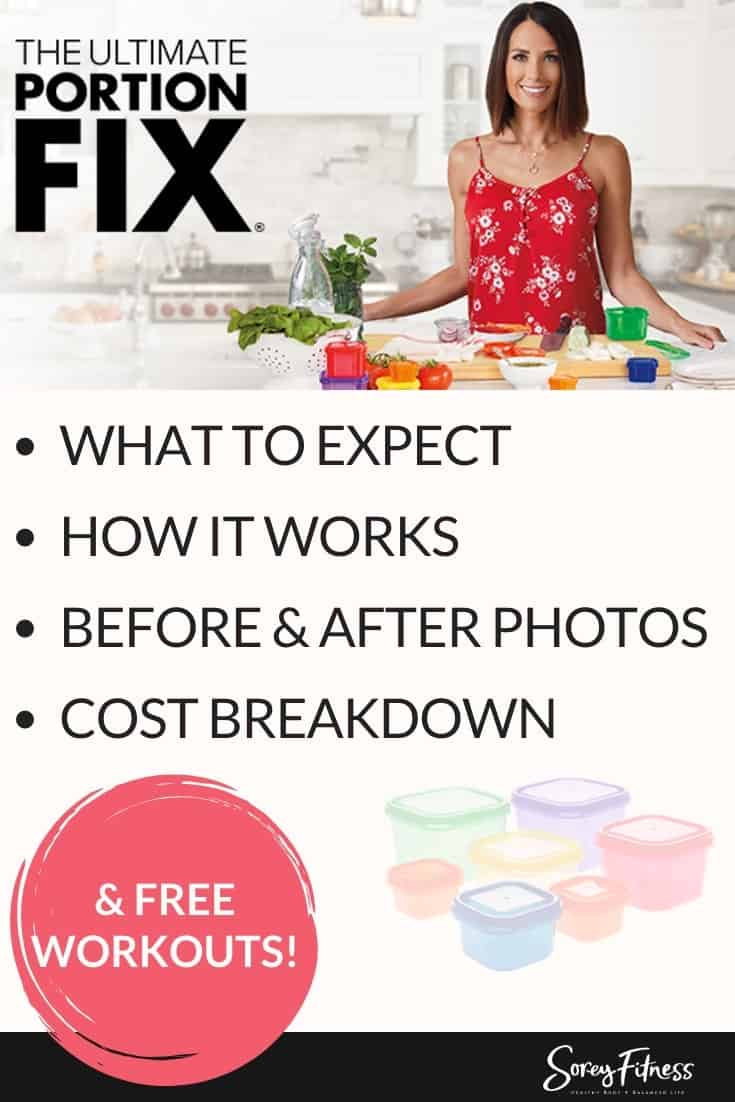 This dietary program helps you lose weight, learn portion control, and stop counting calories for good! Plus, it includes access to brand new versions of 21 Day Fix & 21 Day Fix Extreme! (Know you want it? Shop All of the meal plan options)

What is The Ultimate Portion Fix?
The Ultimate Portion Fix is Autumn Calabrese's brand new nutrition program to help you beat sugar addiction, maximize your workout results, and help your whole family get healthier.
The program is based on 3 simple principles:
Portion Control
Balanced Macronutrients
Eliminating Processed Foods
Through the online and printed materials, you'll learn how to eat better, as well as, why certain foods work better for fueling your body!
Plus, the plan is flexible enough to include your favorite foods and create a custom meal plan! So even if you're vegan, gluten-free, or paleo – you can make the portion fix work for you!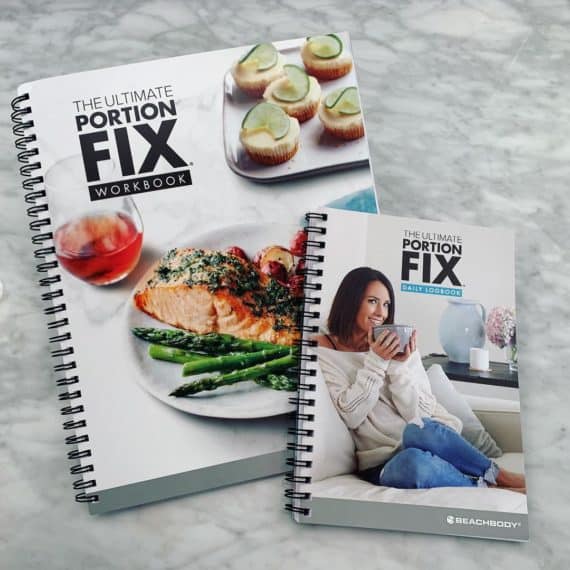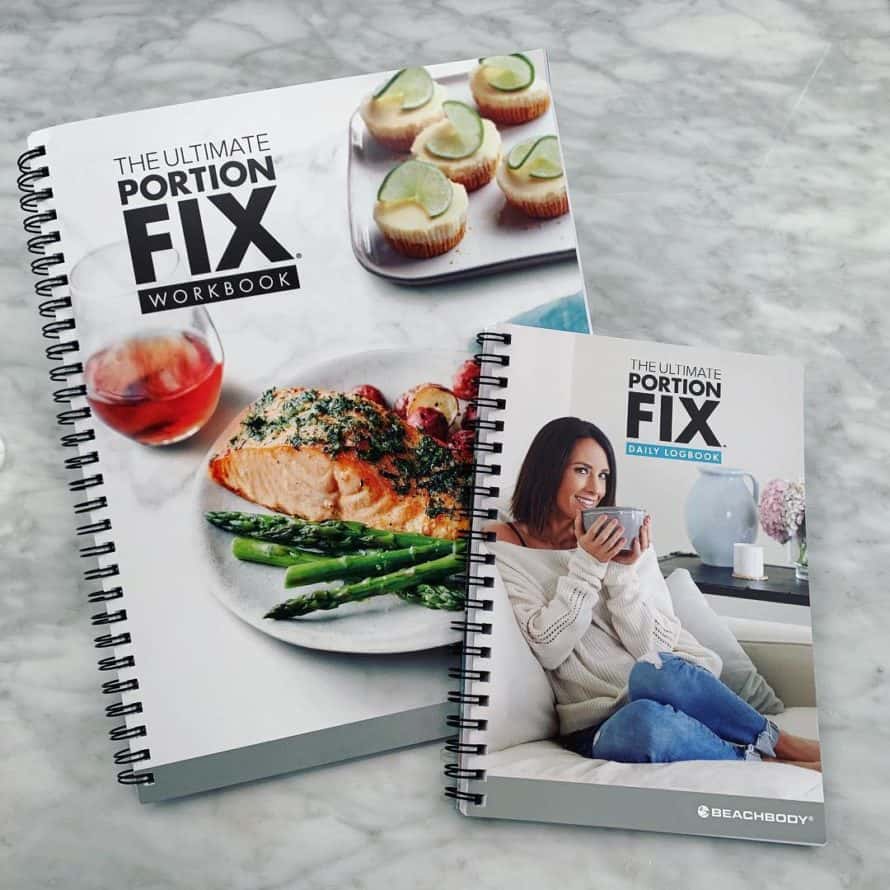 How does it work?
The Ultimate Portion Fix expands on Autumn Calabrese's color-coded, portion-control containers. This system helps you count macros and eliminate processed foods from your diet without fasting or trendy diets.
It includes 3 types of nutrition plans to pick from:
Foundational Fix,

Timed-Nutrition,

and Carb-Cycling.
The program focuses on helping you break your addiction to sugar, create healthy family meals, and maximize your results from your workouts as well. You'll receive access to videos and printed materials, as well as, the containers to get started!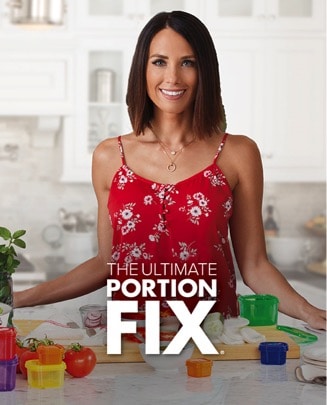 Who will love the Ultimate Portion Fix?
Anyone who:
loved the original but want to up their results
needs a step-by-step nutrition plan
wants to create healthier habits for their family
is interested in macros but often feels intimidated by it
wants to kick their sugar addiction
needs a simple approach to eating clean
How is the Ultimate Portion Fix different from other diets?
Unlike other diets, this nutrition plan teaches you why these foods matter and how they affect your body. Plus, it's designed to be a sustainable way of eating for life versus a traditional diet. It's not a quick-fix but rather a foundation to healthy eating.
You'll learn how to:
enjoy EVERY food group in the right portion
curb your cravings and sugar addiction
cook healthy meals your family loves
personalize your meal plan to fit your goals!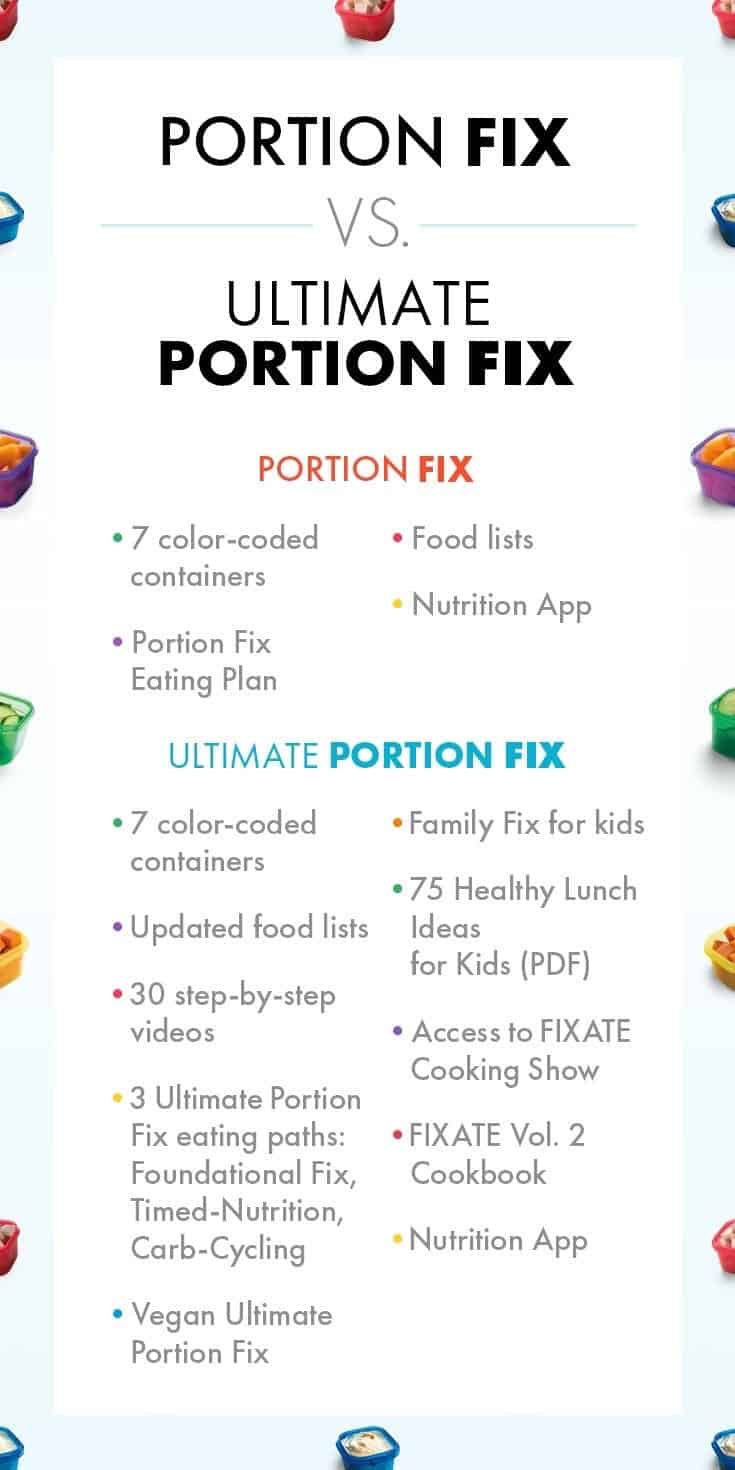 What is the difference between Ultimate Portion Fix and 21 Day Fix?
The 21 Day Fix meal plan gives you the basics, and it's sort of like the introduction to The Ultimate Portion Fix. The Ultimate Portion Fix not only focuses on the containers, but it also includes 30 videos to help you know how to use them in any scenario so it feels natural!
The thing we love about the program is that you can make it flexible enough to fit your life even on vacation, but you also will learn how to tailor in your eating like a fitness competitor would if you want to go for max results in a short period of time!
The program also includes:
tips on carb cycling,
strategies for emotional eating and cravings,
a workbook and tracker, strategies to overcome your cravings,
102 new recipes,
kid-friendly lunches,
and much more!
It's also more vegan and vegetarian-friendly in our opinion.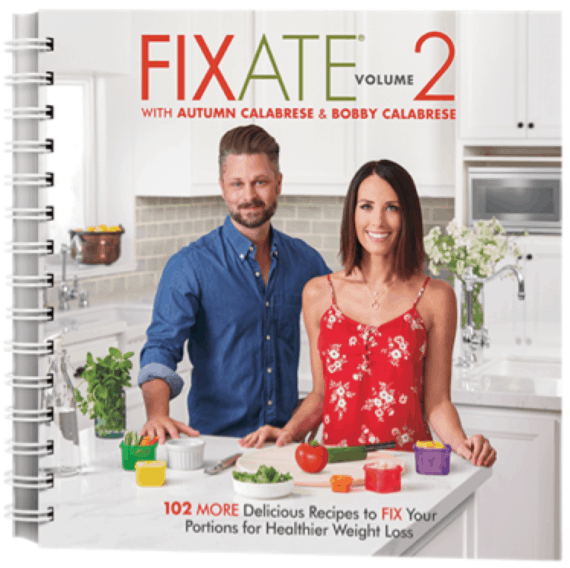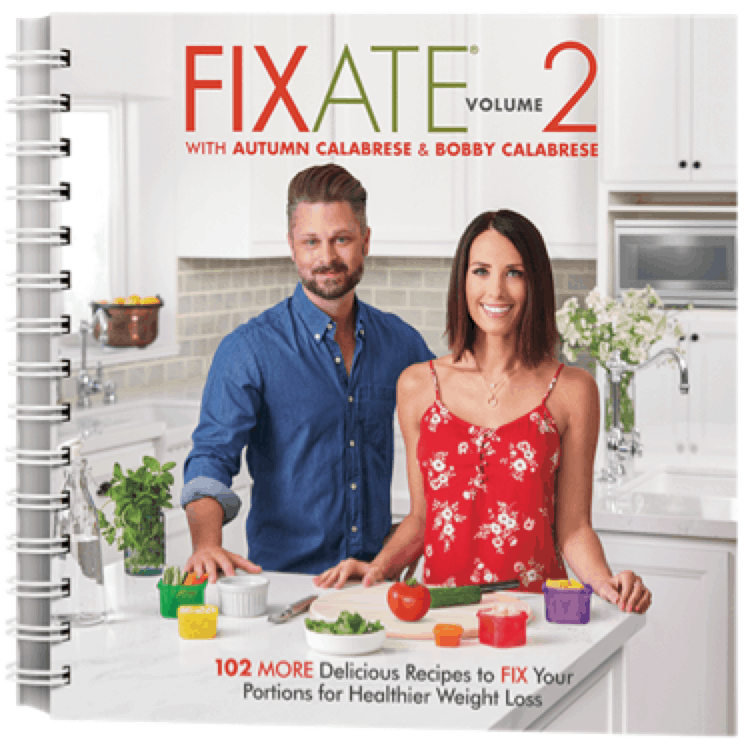 You also get access to a whole new volume of FIXATE!
Autumn created 75 healthy lunch recipes, as well as, a second volume to her cookbook – FIXATE! This means 100+ new recipes brown down by meal and container count!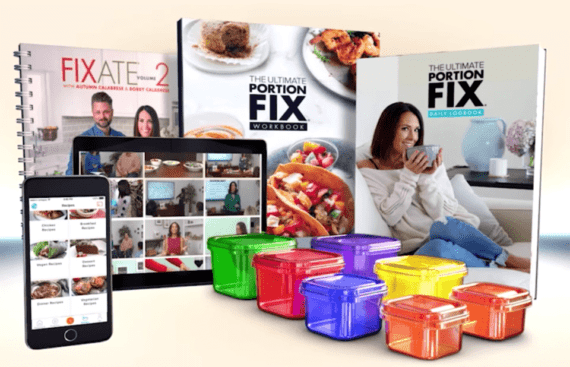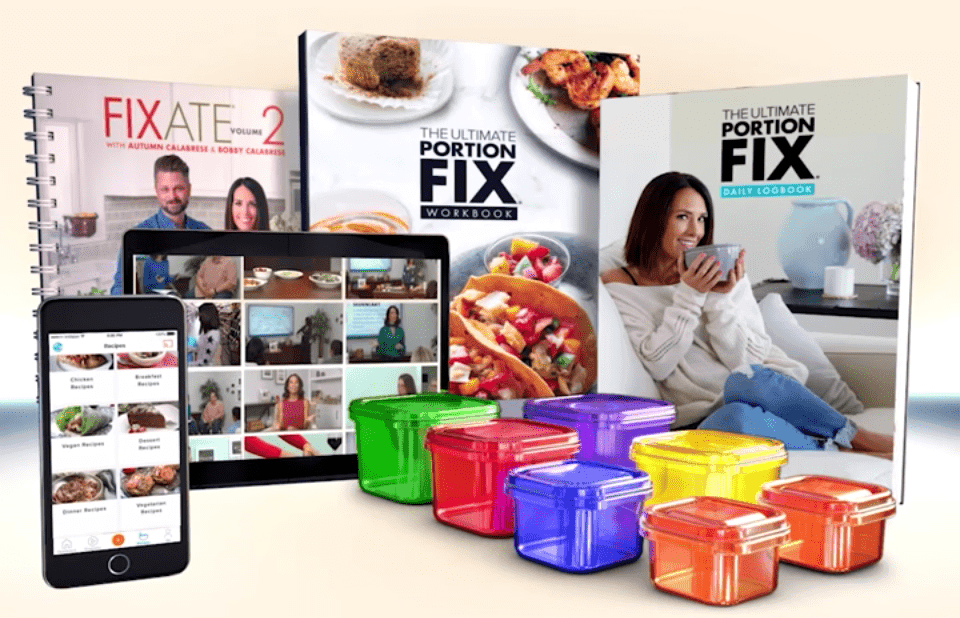 What is included with The Ultimate Portion Fix?
Autumn Calabrese is sharing 30 new videos that go over all of the principles of the plan and how she eats.
You'll never have to guess about what to eat or when – she outlines it all!
The Ultimate Portion Fix Program Includes
30 videos with Autumn
Full set of color-coded containers
A Step-by-Step Program Guide
Portion Fix Tracking App for IOS users (Android users will it in Beachbody on Demand's app)
102 new recipes in FIXATE #2 Cookbook
75 Healthy Lunch Ideas for Kids
Access to more than 200 Fixate Cooking Videos
21 Day Fix and 21 Day Fix Extreme LIVE Workouts to stream!
What are the videos like?
You may be wondering about the 30 videos; I know we were.
They're super helpful! They're broken down into 6 modules, and you can go at your own pace watching them.
The video series focuses on how to fuel your body, use the containers, grocery shop, meal plan, and break unhealthy eating habits like emotional eating.
Here's an overview of each module:
Module 1 – Introduction & basics
Module 2 – Autumn shares 3 eating paths to pick from (Foundational Fix, Timed-Nutrition, or Carb-Cycling)
Module 3 – Using your containers
Module 4 – Meal prep strategies
Module 5 – Tips to getting your family (even your kids!) on board with healthy eating
Module 6 – Strategies to stay on track around special occasions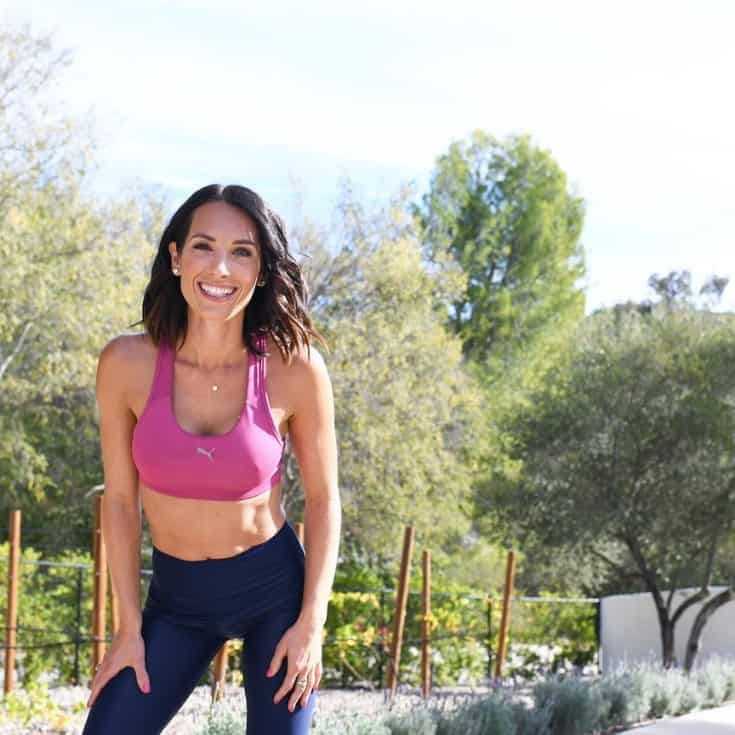 New 21 Day Fix & 21 Day Fix Extreme Workouts
Along with updated meal plan, Autumn Calabrese also is updating the 21 Day Fix and 21 Day Fix Extreme workouts!! These are included with your purchase if you have Beachbody on Demand.
Each of the workouts will follow the original calendar and be 30-minutes.
Unlike the original 21 Day Fix schedule – each day will be a brand new workout. This means you'll never repeat a workout!
(Autumn's 80 Day Obsession never repeats workouts either!)
Not familiar with these workouts? Get our 21 Day Fix Review or 21 Day Fix Extreme Review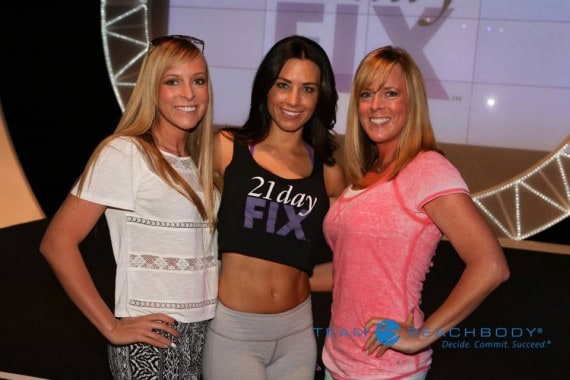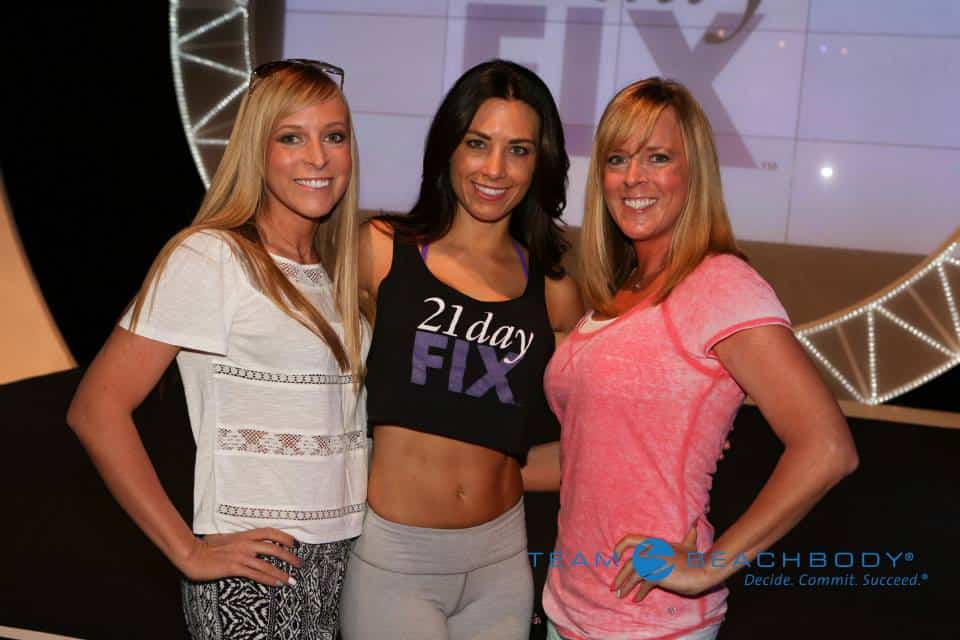 Is this material available on DVD?
No, the videos and workouts are available only to stream through Beachbody on Demand.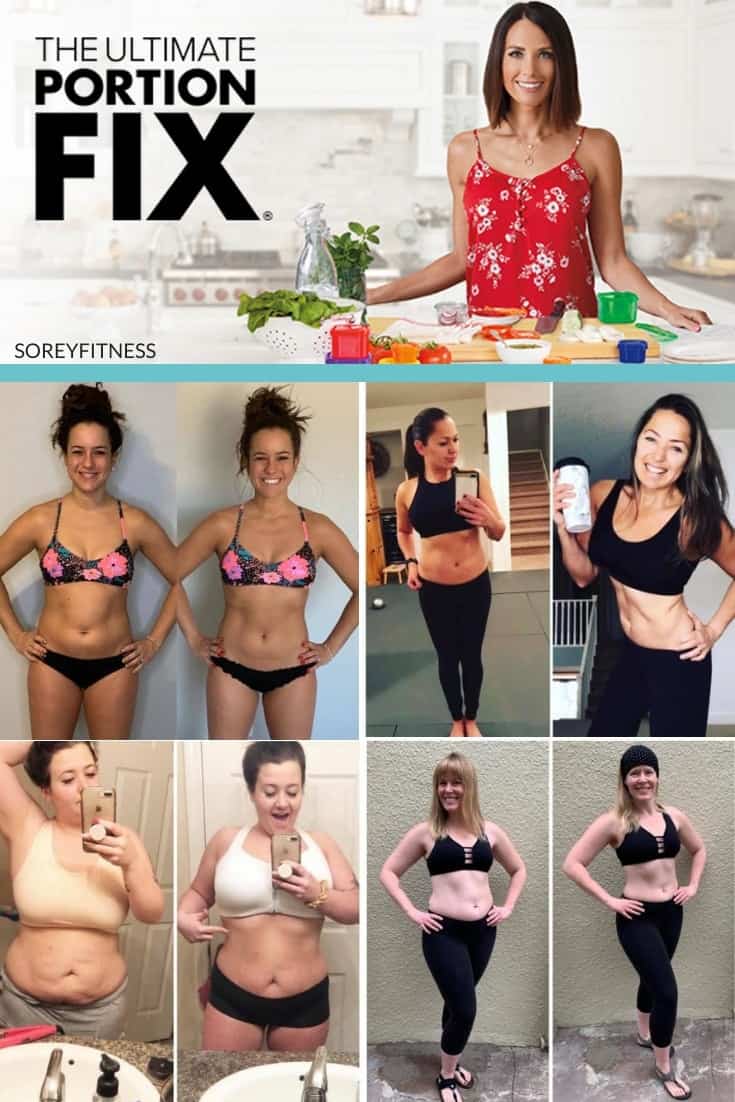 Ultimate Portion Fix Results
These are real before and after photos from coaches that were in the test group! Most of the results are after 30 days unless otherwise stated! They also followed various Beachbody programs.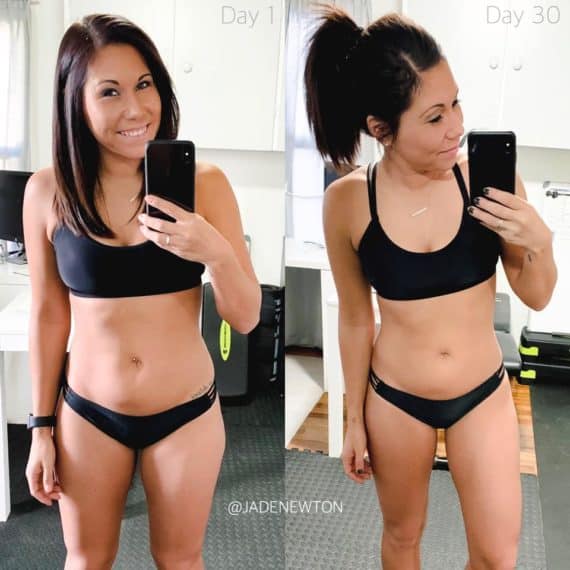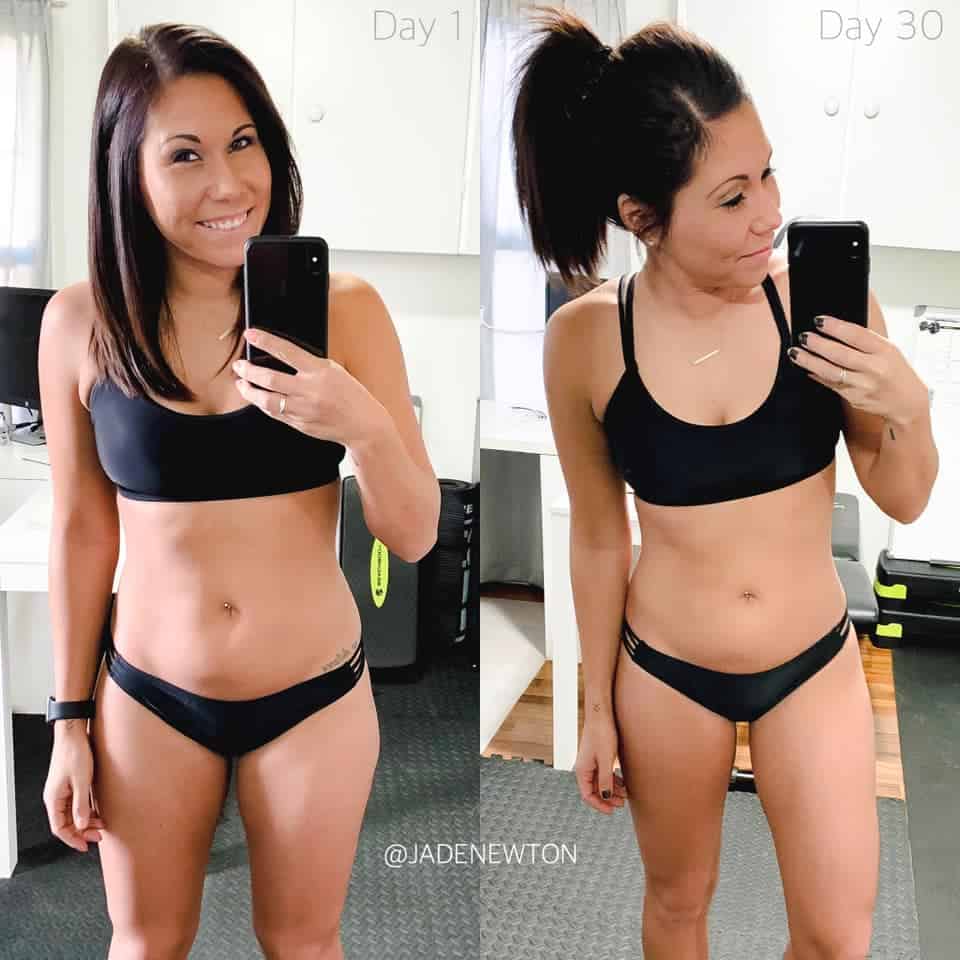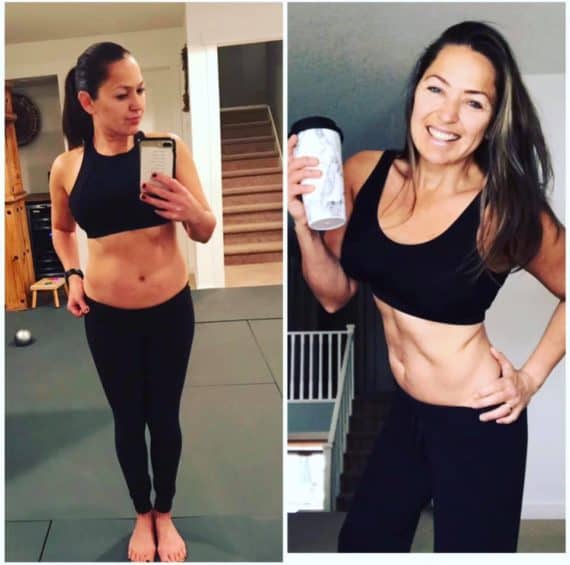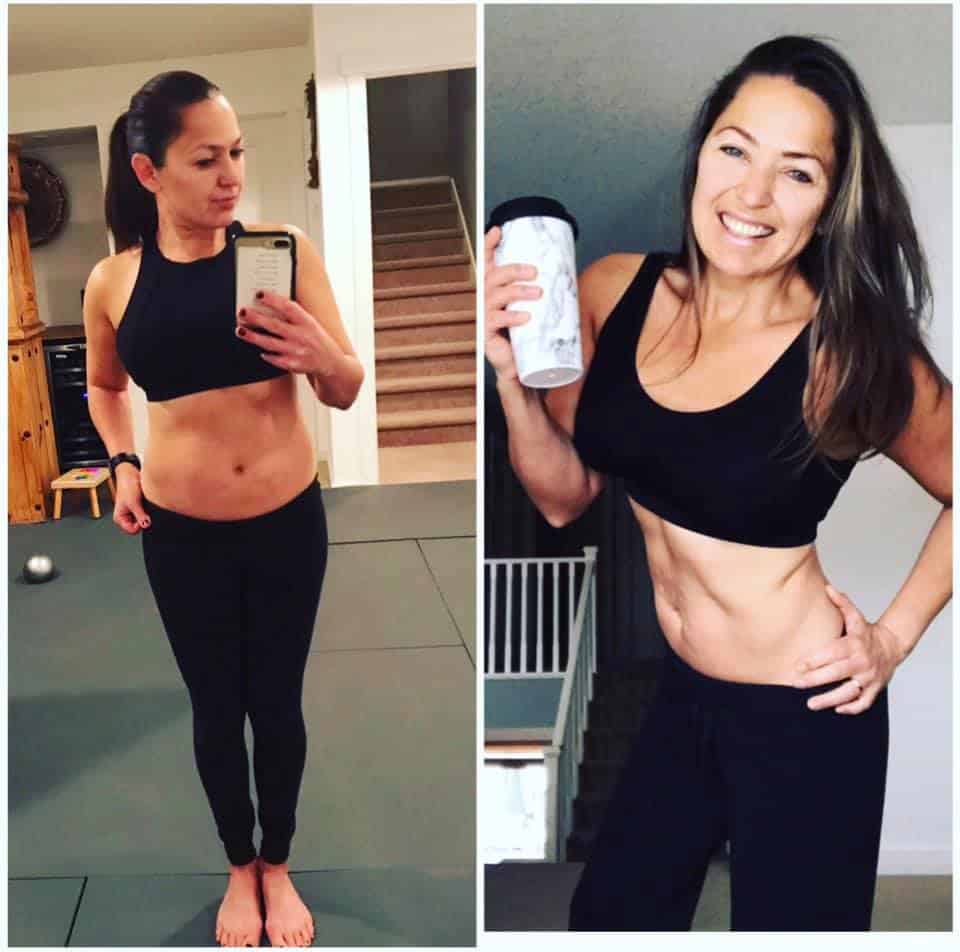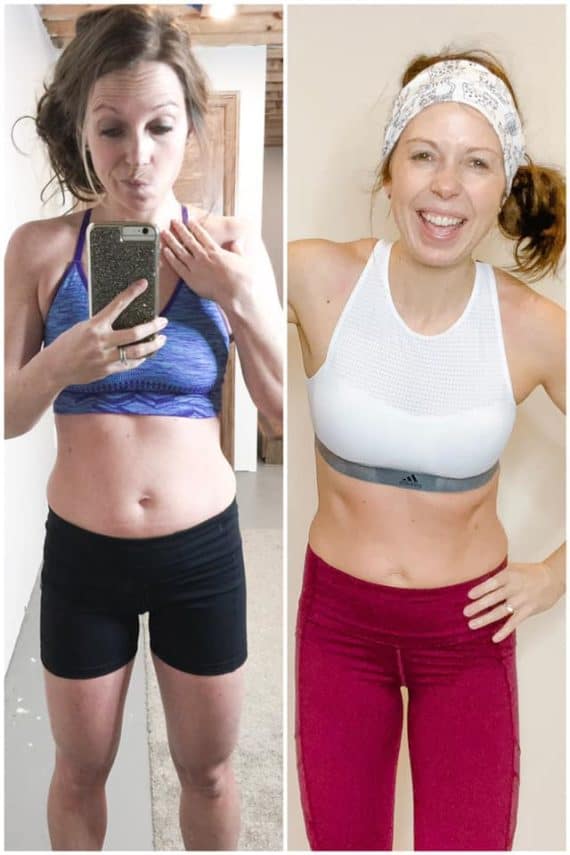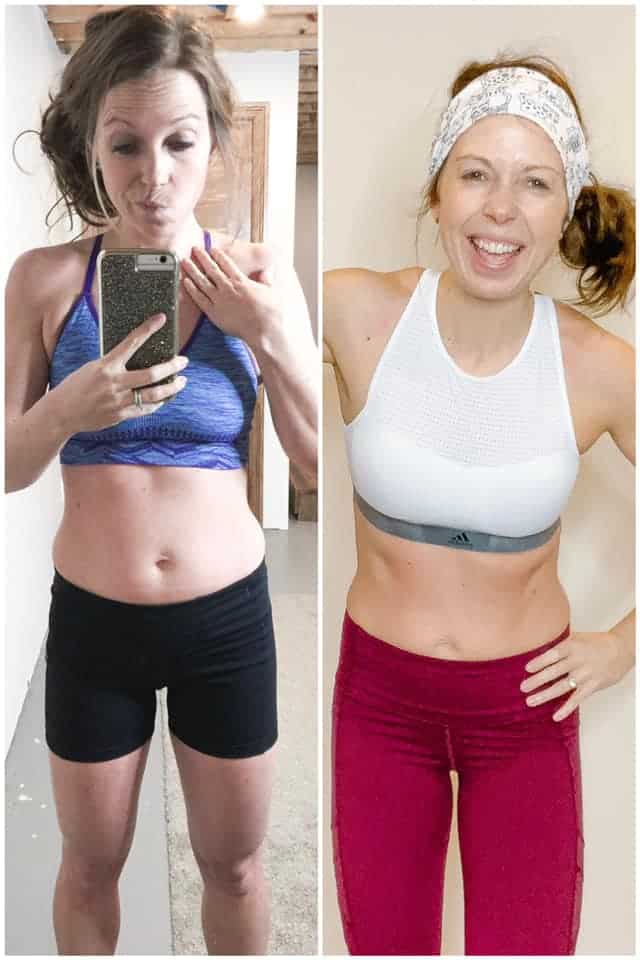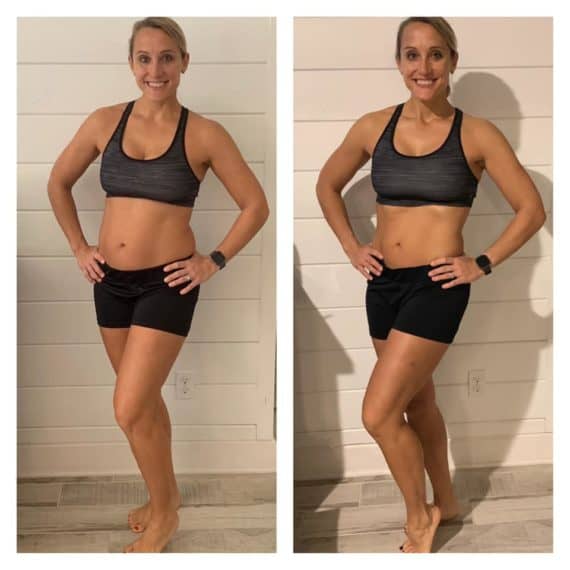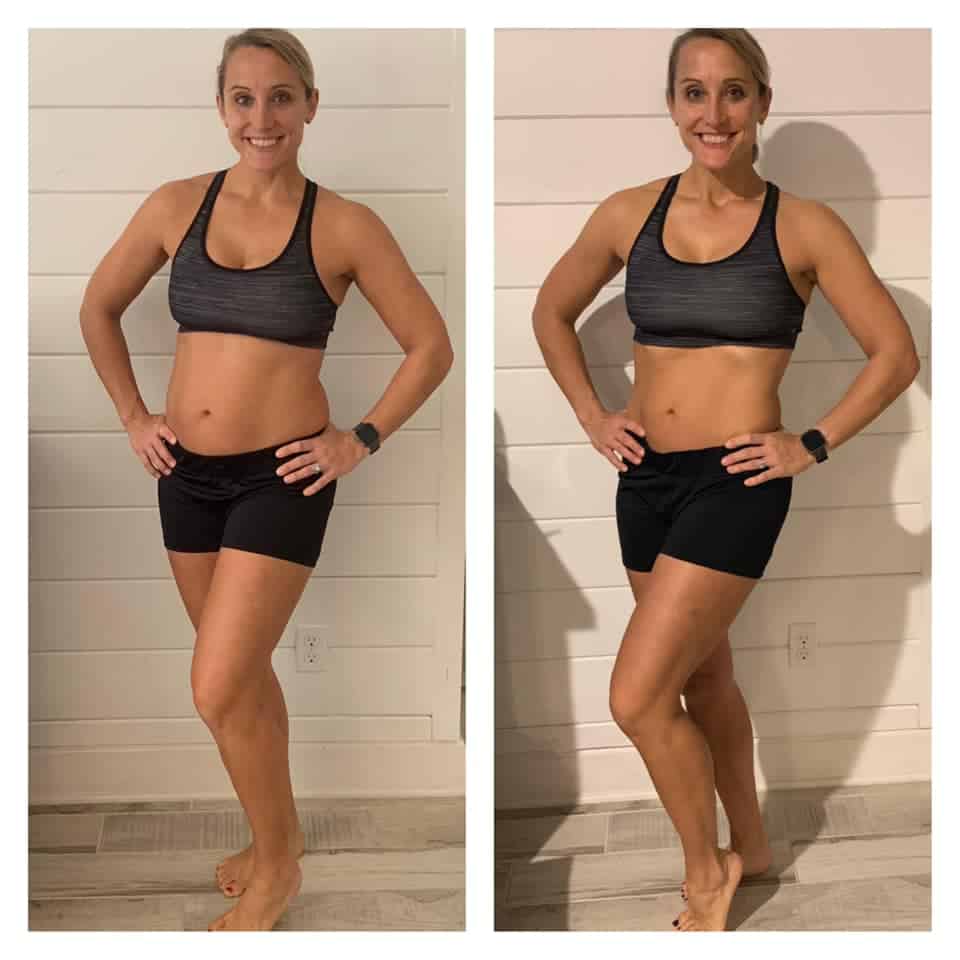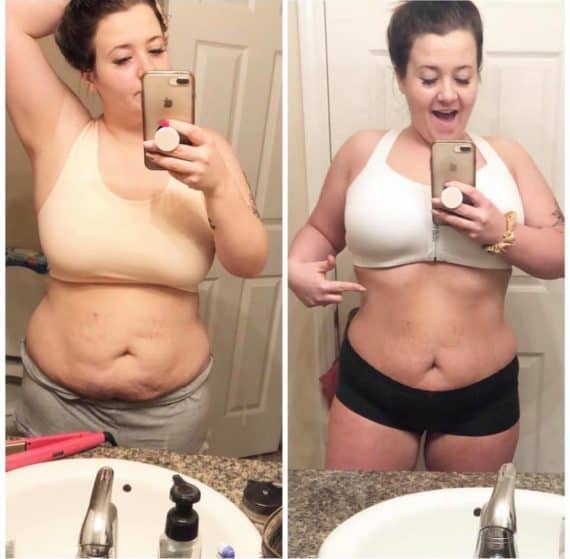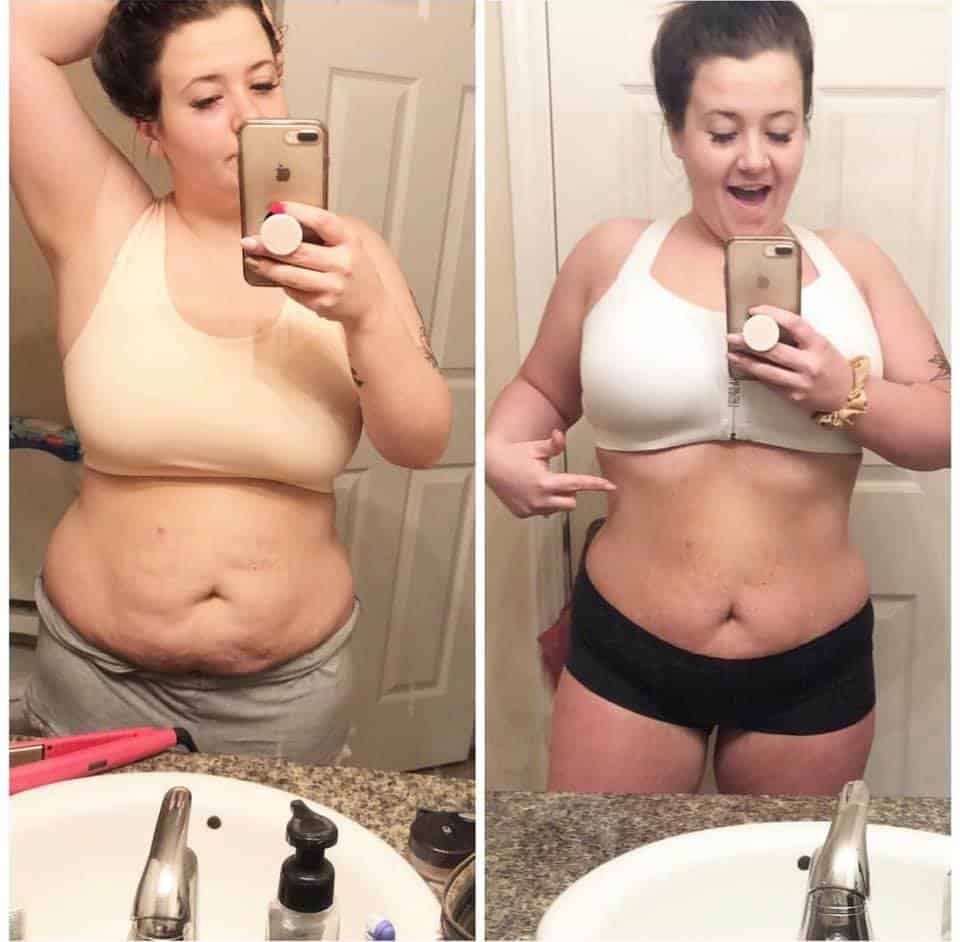 Love these before and after photos? Check out more Beachbody results here!
Can you take First Thing and Last Thing with portion fix?
Yes, you can take First Thing and Last Thing on Portion Fix. Both are considered free foods.
2B Mindset Versus Ultimate Portion Fix
Beachbody currently offers 2 nutritional programs -the 2B Mindset and Ultimate Portion Fix. Both have proven to be effective, but they offer different strategies. We've found that people usually have a favorite of the two.
As you know by now, Ultimate Portion Fix uses the portion controlled containers and is based about macros and exercise.
The 2B Mindset is focused more on taking control of your emotional eating and changing your mindset around food. It's also a video program with printed materials. It focuses on 4 simple rules to help you break old habits, create new ones, and stop counting calories as well! Grab our 2B Mindset review for more information on it!
How much does Ultimate Portion Fix cost?
The nutrition program ranges from $74 for the just the program and containers to around $220 for the program, Beachbody on Demand workouts, and supplements.
Here's a look at your ordering Options: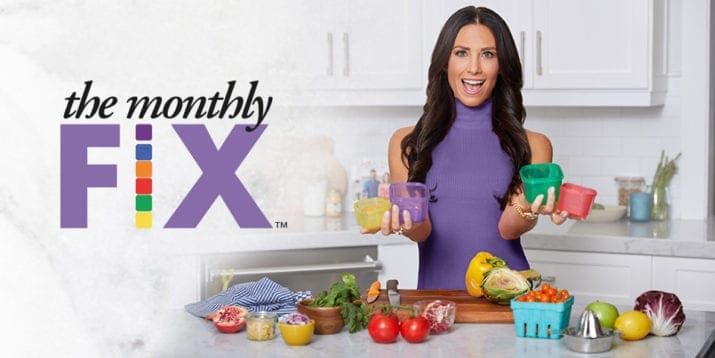 What is the Monthly Fix?
The Monthly Fix is a subscription service that offers access to an exclusive community to help you stay committed to your nutrition. You'll receive a free month when you order the Ultimate Portion Fix, and after that month you can decide if it's worth it or not to keep it.
Your coach may offer something similar for no charge as well. So I'd try it free for a month and then see if it's worth paying for to be honest.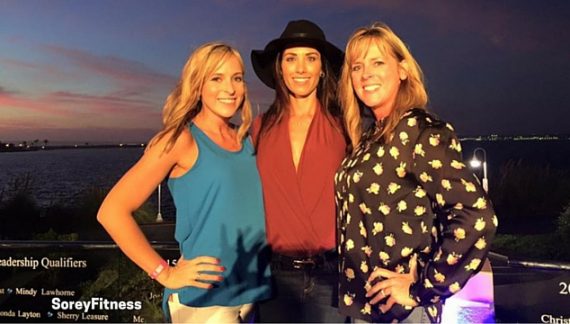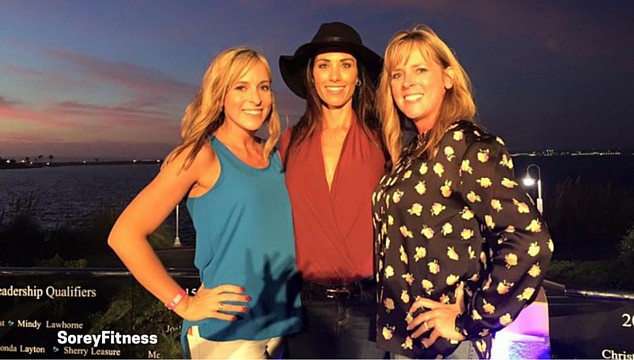 Beachbody Coaching
As you consider this nutrition program, you should also know that a Beachbody coach can help you with finding the right diet and workout for your goals! You'll see a form below that you can use to get in touch with us if you'd like as well!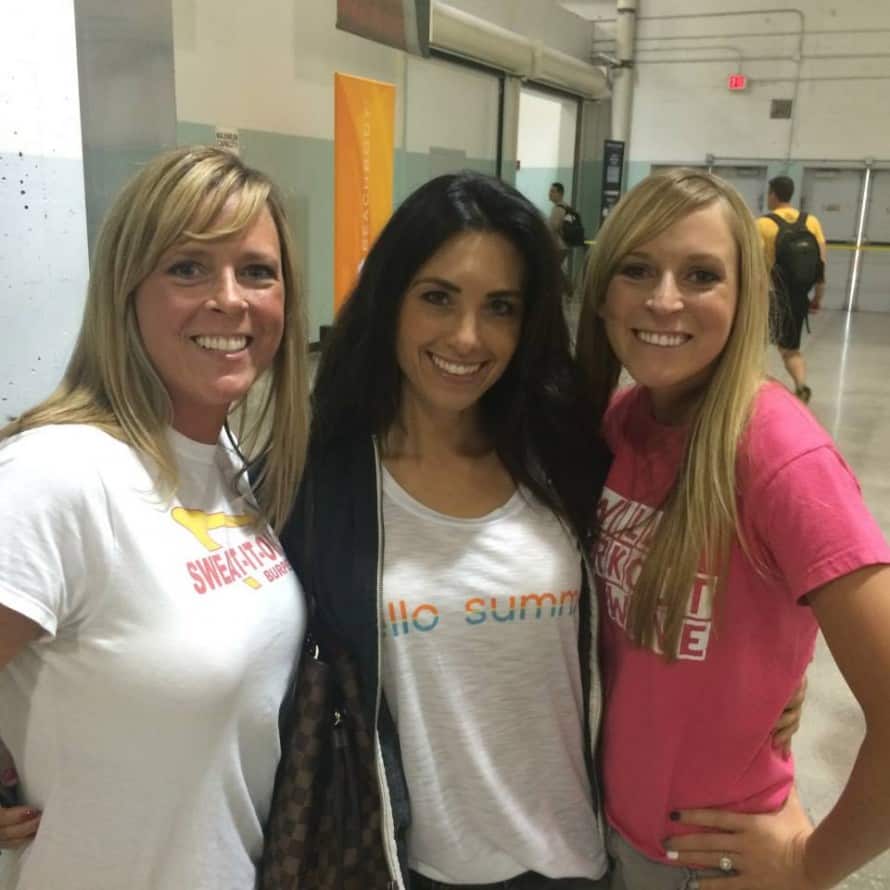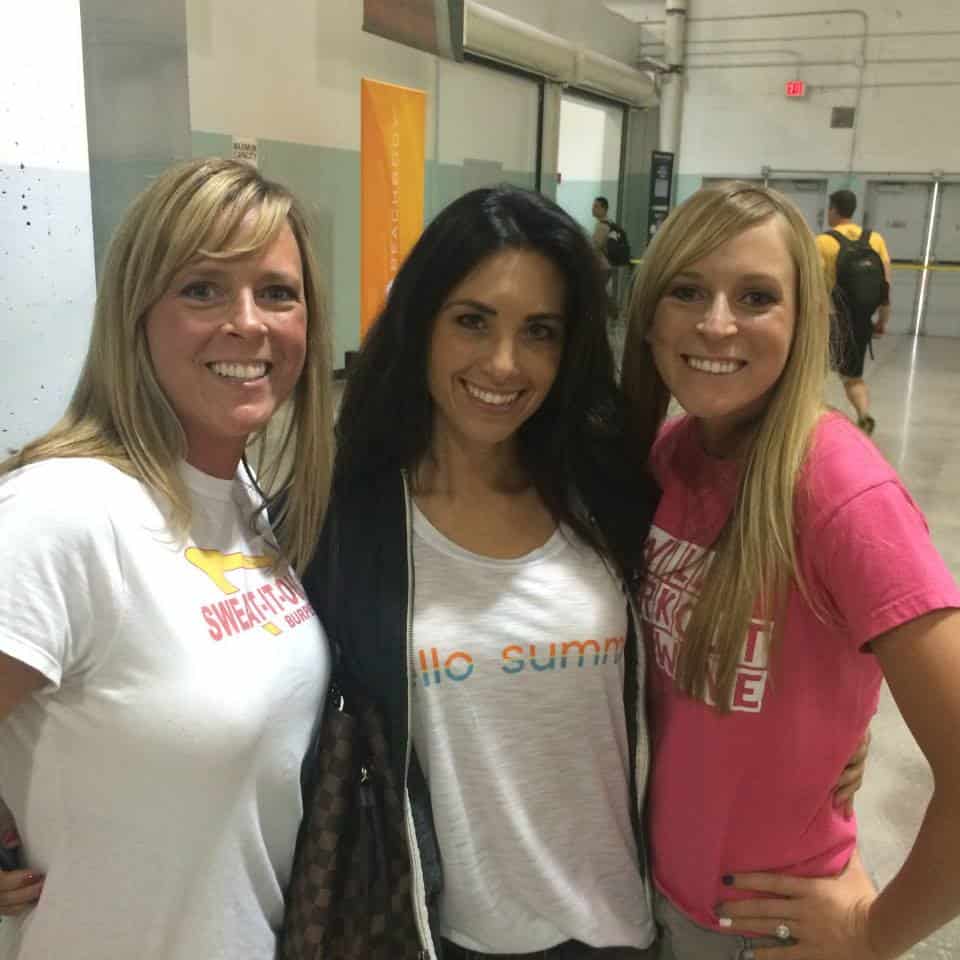 A little bit about us!
We're a mother-daughter team that began coaching in 2011. Since then, we've become full-time, Elite Beachbody coaches and met Autumn Calabrese several times. (I was actually in the original 21 Day Fix Test Group!) Coaching has helped us not only stick to our health and fitness goals, but it's allowed us to meet some amazing people. We've helped thousands of women just like us get started on their fitness journey, and it's been so much fun every day!
Whether you're thinking about coaching for the discount, trips, trainer meet and greets, or to earn an extra income – we'd love to talk to you about your goals!
You may also like:
Still have questions? Let us know using the form below!