Beachbody's First Thing and Last Thing | What do they do?
This post may contain affiliate links. All opinions shared are my own. As an Amazon Associate I earn from qualifying purchases. Click to view our full disclosure.
Life has never been crazier — which is why we researched Beachbody's new nootropic supplements. First Thing and Last Thing are designed to help you think more clearly, focus, combat stress, and quiet your mind to sleep better.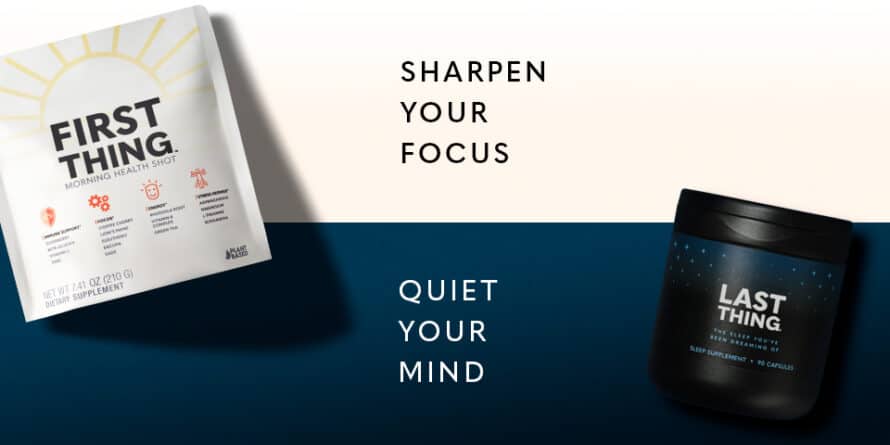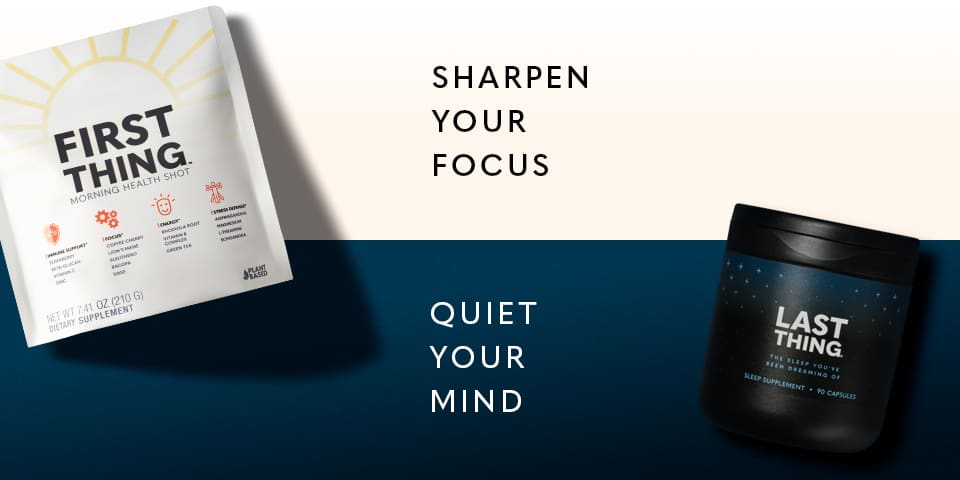 What are First Thing and Last Thing?
The First Thing and Last Thing supplements were created with clinically tested ingredients to help you feel your best.
What's a Nootropic?
Nootropics are supplements designed to boost cognition — specially executive functions including decision making, attention, memory, creativity, and motivation. (Source)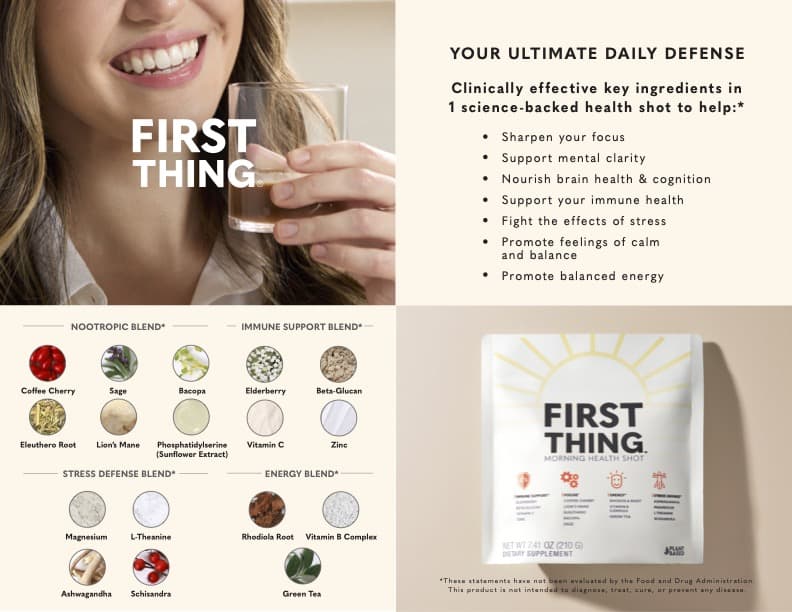 First Thing
First Thing is a nootropic that blends 17 ingredients together to help you focus, combat the effects of stress, support your immune system and provide mental clarity.*
86% of people surveyed said FIRST THING helped them feel more mentally alert and focused.†
First Thing contains:
A nootropic blend comprised of Coffee Cherry Extract, Sage Extract, Bacopa Monnieri (Herb of Grace), Eleuthero Root, Lion's Mane, and Phosphatidylserine (Sunflower Extract) to help support brain health and cognition.*
Elderberry, Beta-glucan, Vitamin C, and Zinc to support a healthy defense system.*
Rhodiola Root, Vitamin B and 25 mg of caffeine from Green Tea for healthy vitality.*
Magnesium, L-Theanine, and Ashwagandha and Schisandra Extracts, to help defend against stress and promote feelings of calm, balance, and relaxation.*
It's also plant-based and contains no artificial colors, flavors, sweeteners, or preservatives. (It's sweetened with Stevia leaf extract).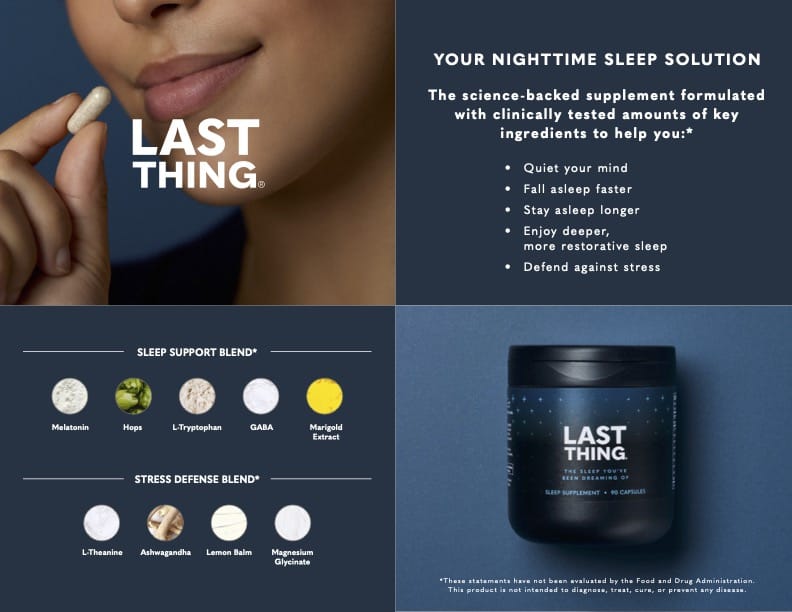 Last Thing
Last thing blends 9 ingredients to help you let go of the day, quiet your mind, and guide you into a restorative sleep so you feel ready for the next day.*
92% of people surveyed reported an improvement in sleep after using LAST THING.‡
Last Thing contains:
Melatonin, hops, L-tryptophan, and GABA marigold extract to support sleep.*
L-theanine, ashwagandha, lemon balm, and magnesium glycinate to help defend against stress.*
What makes Last Thing different?
There are a ton of sleep supplements on the market, but we are interested in Last Thing because it combines several clinically proven ingredients to help with relaxation and sleep.
Last thing shouldn't be taken with alcohol. You also shouldn't drive or operate heavy machinery after taking it.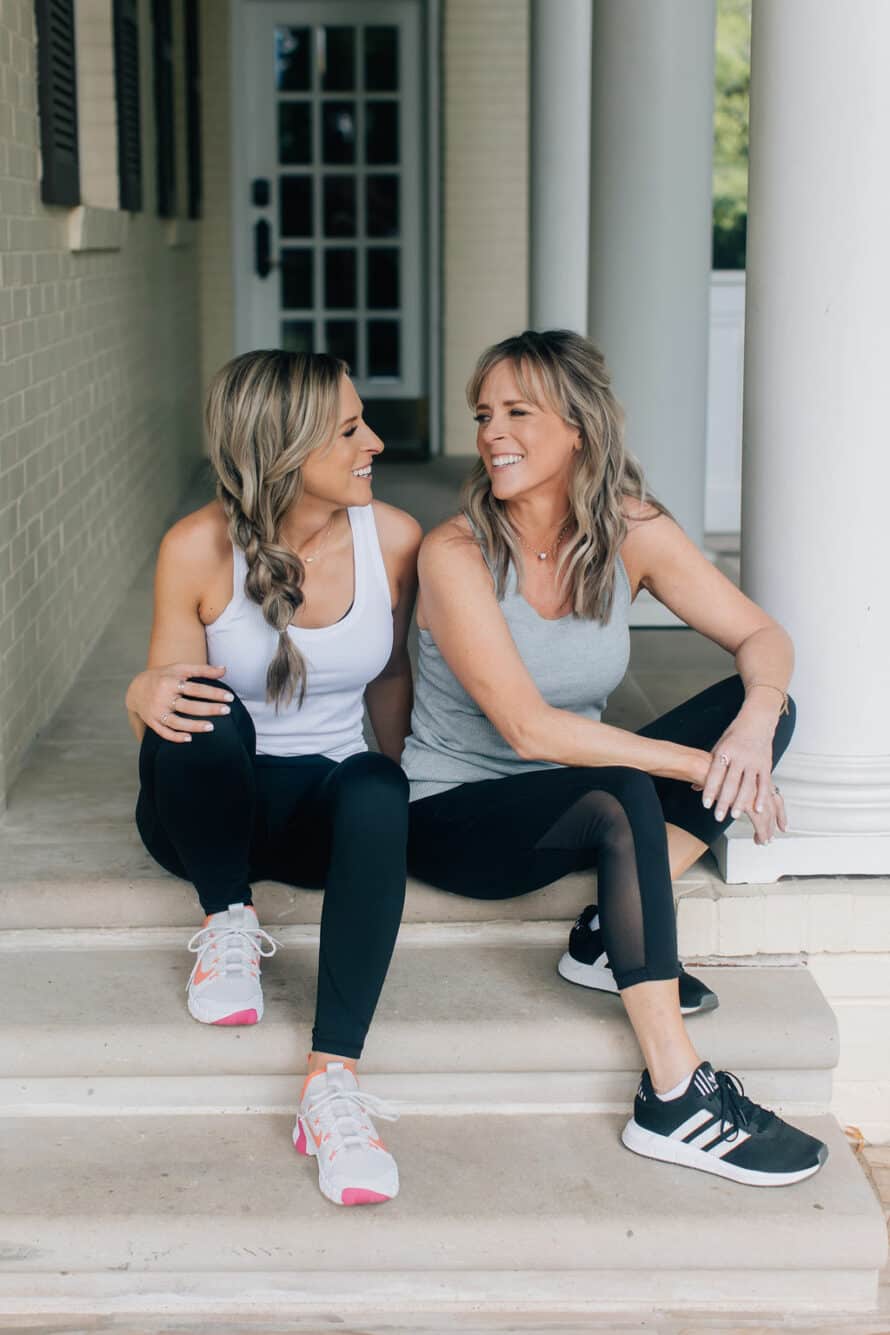 Why we wanted to try First Thing & Last Thing
The benefits of both supplements really interested us. We love that you don't have to take a ton of pills, and we're always excited to think more clearly and sleep better!
bUT i ALSO DRINK shAKEOLOGY AND DO a pRE-wORKOUT….
We wondered about First Thing in particular because we already take a daily supplement and a pre-workout drink.
With that said, each thing offers a unique benefit.
First Thing helps with environmental stressors while Shakeology helps us get in a healthy snack and some B vitamins.
Energize helps us with our workouts. It does contain caffeine as well, but we have a high tolerance for it.
Here's a quick chart comparing First Thing, Shakeology, and Energize.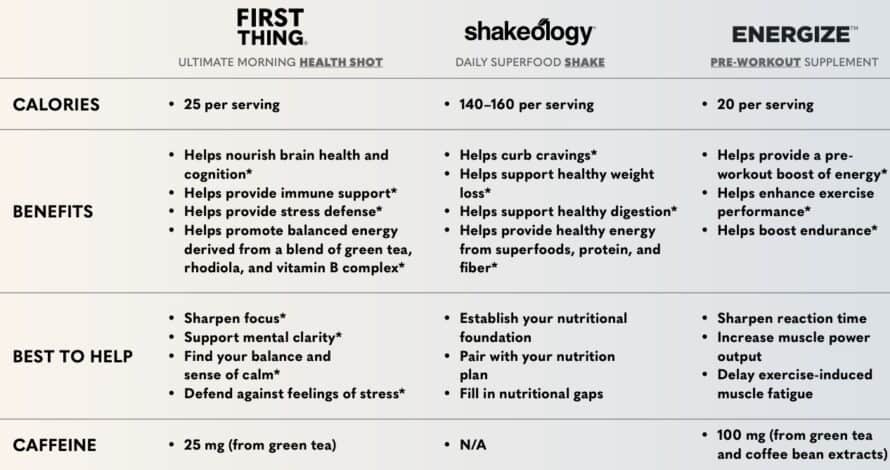 When Should I Take FIRST THING and LAST THING?
First Thing should be taken with 2-4oz of water at the time of your first meal, and Last Thing is taken at bedtime.
Does First Thing taste bad?
It's brand new so we've not tasted it, but we are told it's got a bitter taste. Also, it sounds like some ingredients sink in the glass if you don't mix or stir it constantly. So we're not super excited about that.
You can add more water to make it less strong, or we think we'll probably toss it back like a shot.
You can also mix First Thing with herbal tea or juice to help the taste.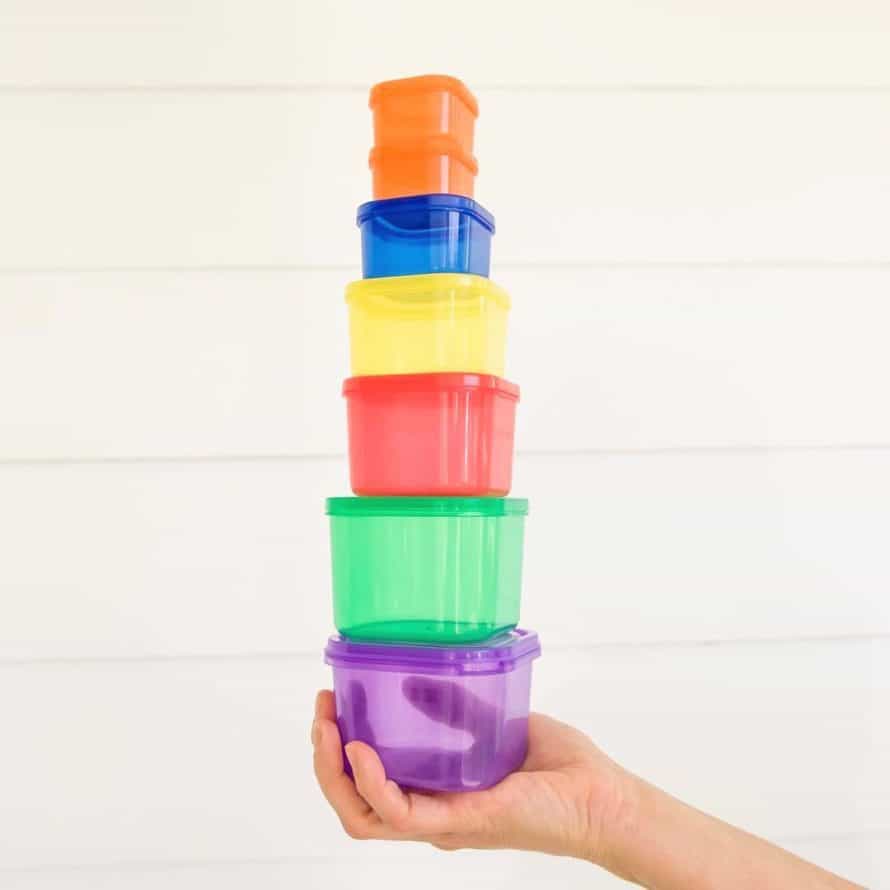 How do I count First Thing on Portion Fix?
First Thing is 1/2 Green Container on Portion Fix, but Autumn has also said she considers it a free food and doesn't have to be counted.
How do I count First Thing on 2B Mindset?
First Thing is a freebie on 2B Mindset and doesn't need to be counted.
FAQS on Beachbody's First Thing and Last Thing
Do I have to buy or take both supplements?
Nope, you can pick First Thing or Last Thing — or pair them together.
How do I store First Thing and Last Thing?
It's best to store both supplements in a cool, dry place. You don't need to refrigerate either product.
We've not tried it yet, but when we have — we'll report back!
Try it for yourself here:
†Based on a survey of 312 independent Team Beachbody Coaches and customers who consumed FIRST THING for 30 days. ‡Based on the sum of responses to key questions in this survey. Based on surveys of 239 independent Team Beachbody Coaches and customers who consumed LAST THING for 20 days and answered questions before and after the supplementation period. *These statements have not been evaluated by the Food and Drug Administration. This product is not intended to diagnose, treat, cure, or prevent any disease. © 2022 Beachbody, LLC. All rights reserved.