Autumn Calabrese Whips You Into Shape in 30 Minutes
This post may contain affiliate links. All opinions shared are my own. As an Amazon Associate I earn from qualifying purchases. Click to view our full disclosure.
Autumn Calabrese turned fitness and nutrition on its head with the release of The 21 Day Fix back in 2014.
We'll look at her workouts, age, measurements and weight.
Before the 21 Day Fix, Autumn Calabrese:
Pursued her career as a dancer
After an injury, she became a pre- and post-natal fitness expert
Top NASM & AFPA Trainer
Raised her son, Dominique (and still does, obviously)
Worked Brooke Burke & celebrity clients at an LA Equinox gym
Created Change My Plate – which later became the 21 Day Fix Containers!
Competed in her 3rd fitness competition and placed 6th
She's now completed 10 competitions and finished first. She's also had the largest product launch in Beachbody's history with the 21 Day Fix!
Autumn's workouts include:
She also has her:
We've had the chance to meet and chat with her on several occasions as top Beachbody coach.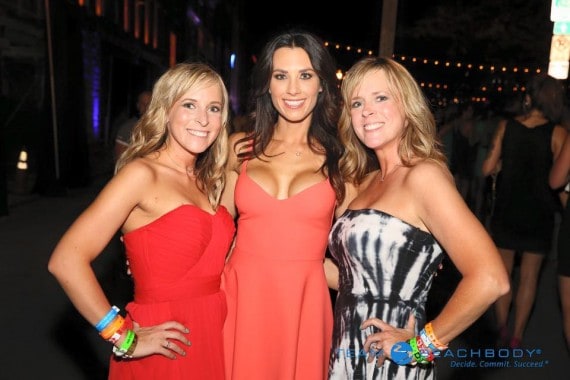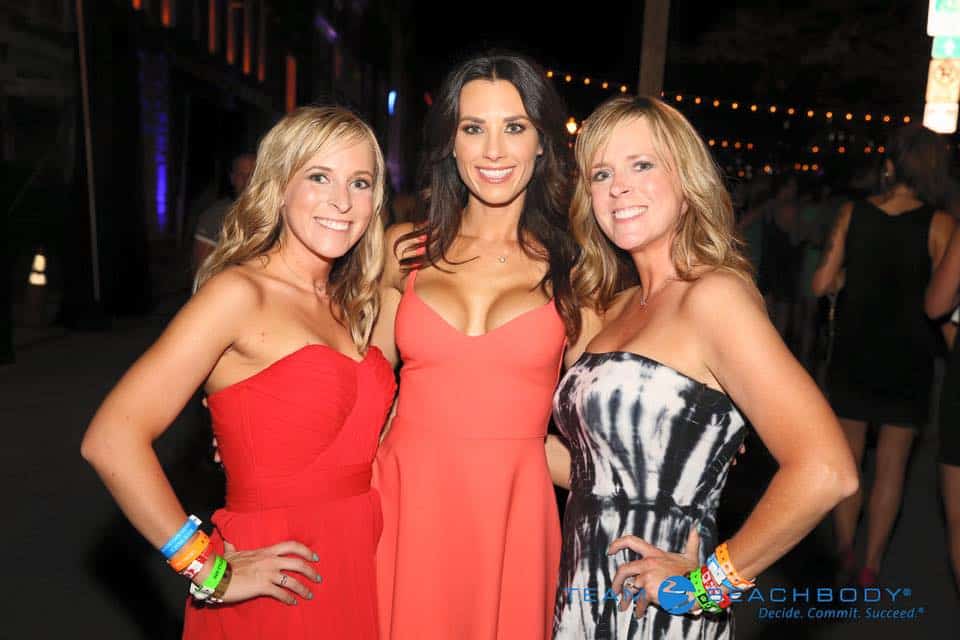 Autumn Calabrese's Age
She's 36. She was born September 23, 1980.
Autumn Calabrese's Weight & Measurements
Autumn's weight has been up for discussion for years now. Just as always – Autumn has been very transparent in her progress and own fitness journey.
Below are her weight and measurements from March 2016.
Weight: 109.5

Height: 5'4″

Body fat: 15.5%

Waist: 25″

Hips: 33.5

Legs:18″ each
These are measurements of a top trainer and fitness competitor – so you should never compare yourself to these numbers or anyone for that matter. However, it is a breath of fresh air someone in the fitness industry shares their own progress so openly.
Her Workout Clothes
Autumn now has her own line of workout clothes through Beachbody. She did wear a lot of Lorna Jane Activewear in the 21 Day Fix workouts though.
We love Lorna Jane and are affiliated with them as well. Check out their activewear.
Autumn Calabrese Workouts Overview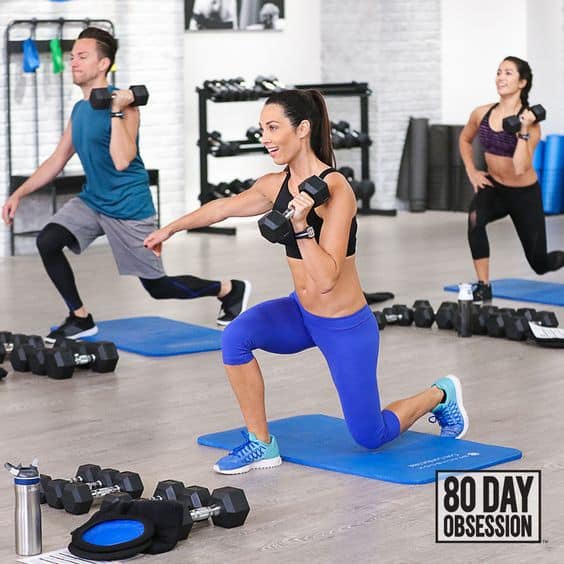 Level: Advanced
She was asked to create a program to give you a high, tight butt and flat abs. The result – an 80-day advanced workout program with timed nutrition for MAX results. The workouts are under an hour and focus on toning the whole body. They are intense, and the meal plan is a little more intense than the 21 Day Fix.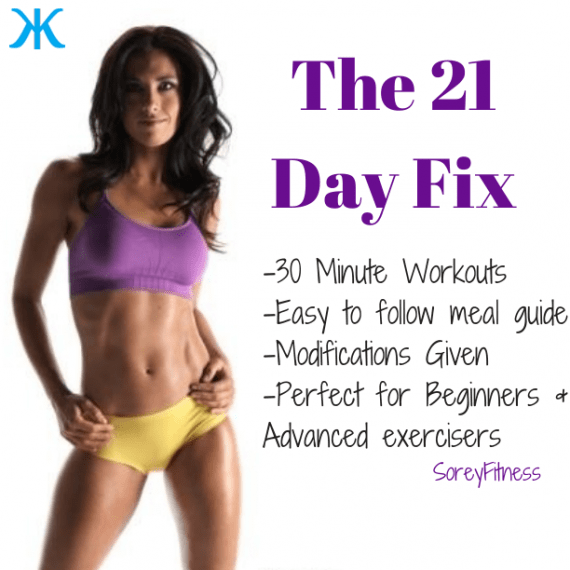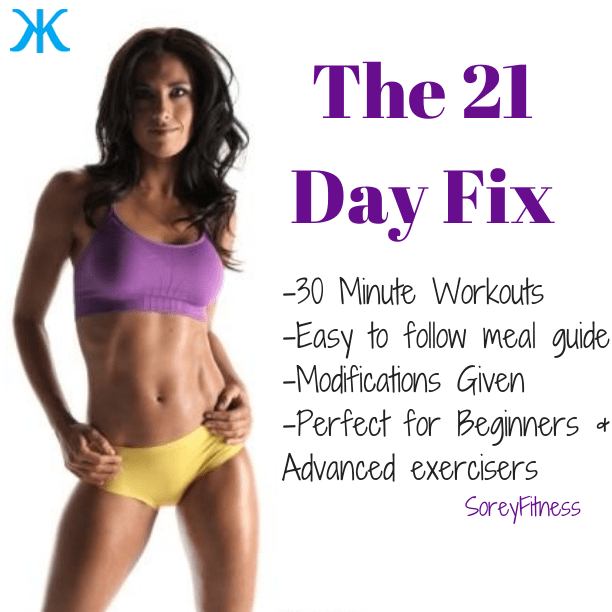 Level: Beginner to Intermediate
The 21 Day Fix was Autumn Calabrese's original workout program with Beachbody. Along with 7 unique, challenging workouts, it includes such a simple, effective meal plan. The meal plan is focused on portion control and each food group is broken down into color-coded containers. So you might get 2 greens (veggies), 1 reds (proteins) and 1 purples (fruit) for a meal.
The 21 Day Fix containers and workouts are so simple that anyone could follow it and see results. No food is off limits – allowing treats 3x a week – and the workouts are only 30 minutes a day.
I was in the original coach test group in October 2014, and I couldn't believe the results. We've also had clients lose 10, 20, 50, and 80lbs+ with the program! You'll see results quickly, but it's something you can do as a lifestyle versus a "quick fix".
I lost 5.5lbs and 11 inches in 21 days. Laura, a Beachbody coach on our team, lost 50lbs in a year doing the 21 Day Fix!
If you've had your own transformation, have you thought about coaching? Check out our guide here.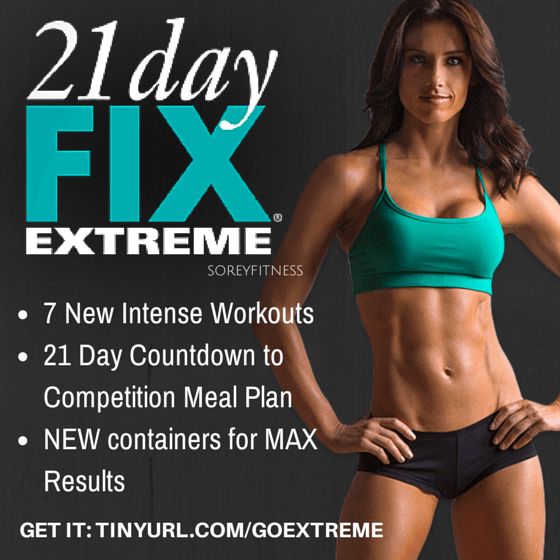 Level: Intermediate to Advanced
After thousands of success stories rolled in, Autumn got to work on 21 Day Fix Extreme! This program was like the original but on a higher level of intensity! The workouts are still 30 minutes and focused on a total body transformation, but they are a little more advanced.
The other change in Extreme is there are no treats. In addition to the original meal plan (sans treats), it also includes a Countdown to Competition meal plan which changes up the amount of 21 Day Fix containers a little bit for MAX results in 3 weeks. It's perfect for someone that has been exercising and wants to be at their best for a wedding, party or reunion.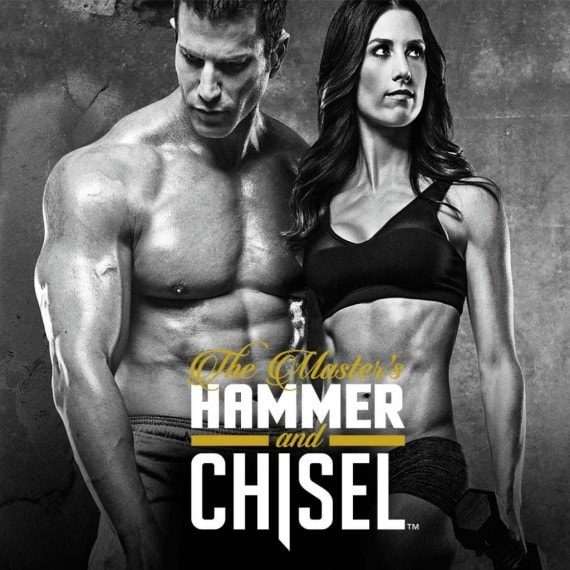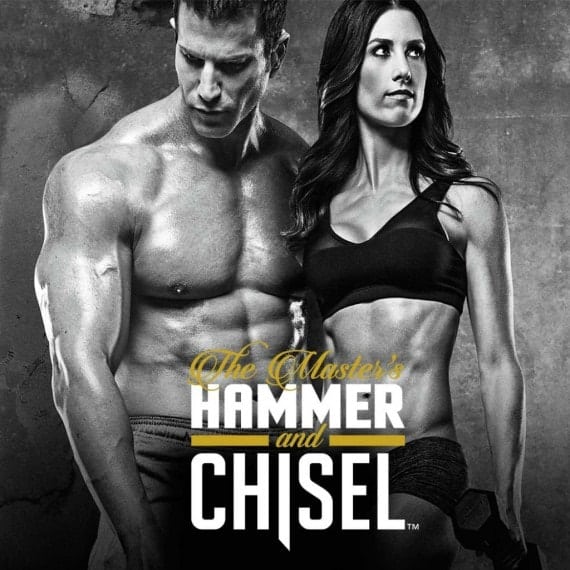 Level: Advanced
Hammer & Chisel is the first ever 2-Beachbody trainer collaboration. Sagi Kalev and Autumn Calabrese got together to create a max-intensity strength workout. She's considered the Chisel, and he's the hammer. Autumn will have you engaging multiple muscle groups and focused on not only strength but agility and flexibility; whereas on Hammer days you'll be lifting super heavy weights.
It's a great program for someone that is an advanced exerciser and has weights and a weight bench at home.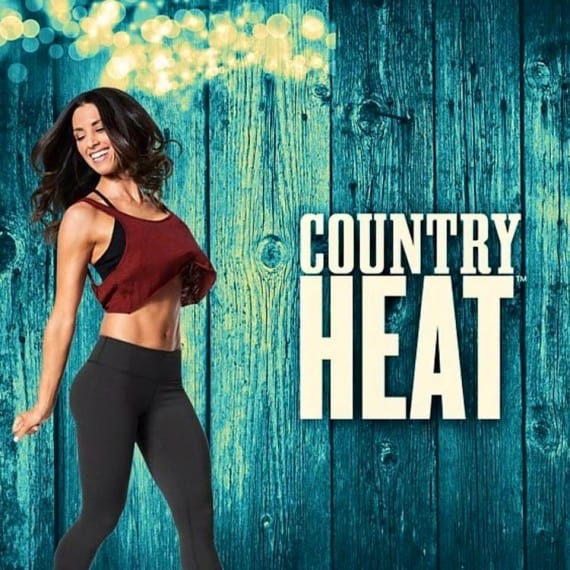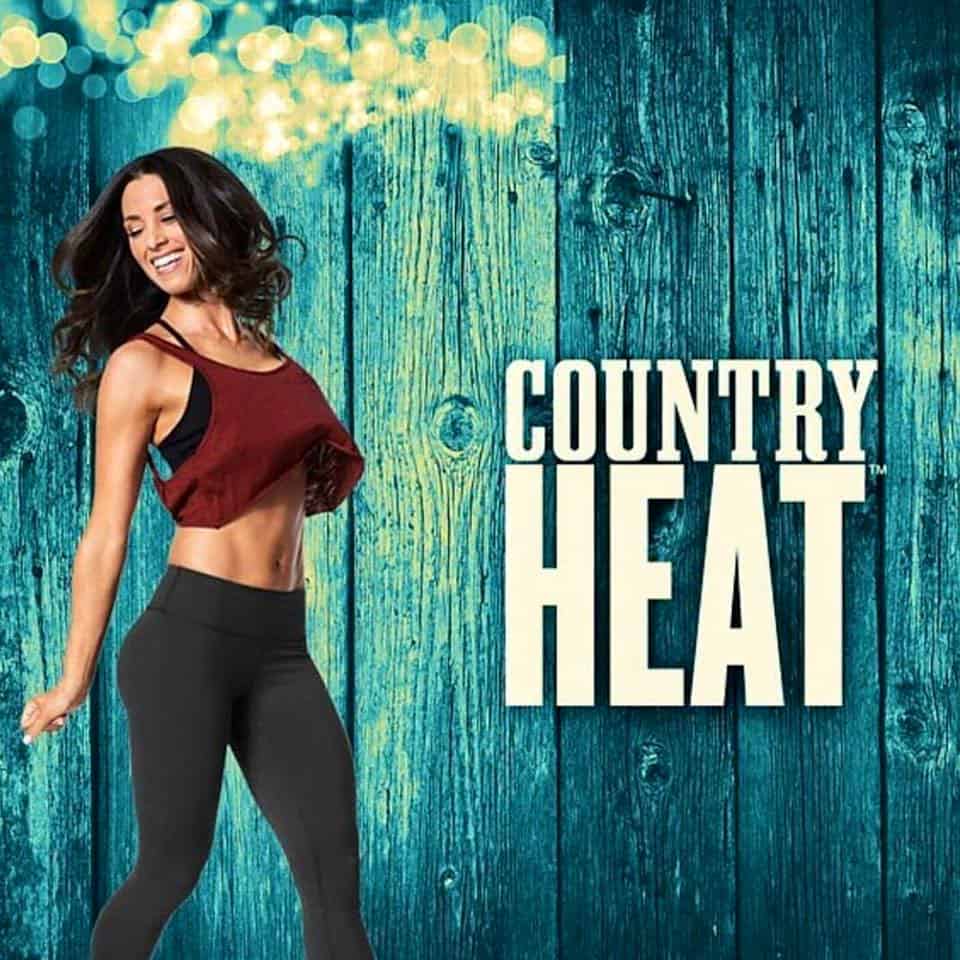 Level: Beginner
Country Heat is probably the most fun workout because you are dancing for 30 minutes a day. Each routine is set to fun music, and you learn 2 steps at a time so you don't have to learn a full 8-count.
People kind of blew off the program as too easy or cheesy, but the test group results were actually better from it than the original 21 Day Fix – so if you like dancing, it's worth it! (I like the original 21 Day Fix the best, though).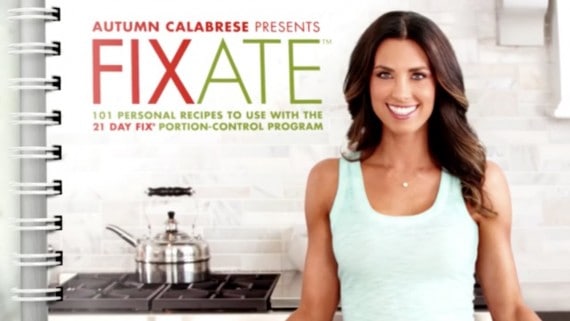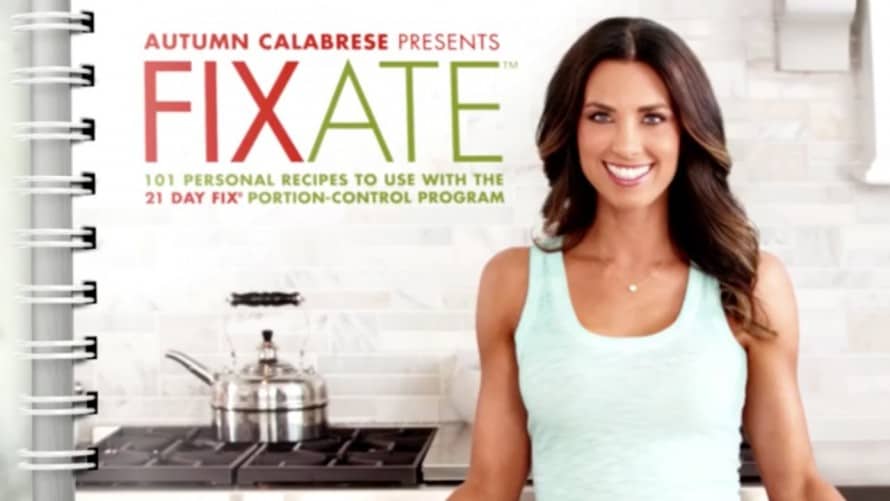 Fixate – 101 Recipes for the 21 Day Fix Containers
Fixate is Autumn's cookbook that made her a best-selling author! It includes 101 recipes broken down by the container amounts. For example, Turkey Tacos would be 1 Green and 1 Red. She also provides the caloric and macro breakdown.
The cool part of the cookbook to me is the variety. She includes breakfast, lunches, dinners, desserts, and cocktails. She also includes vegan and gluten-free options! I do find myself using the same recipes over and over though versus all 101.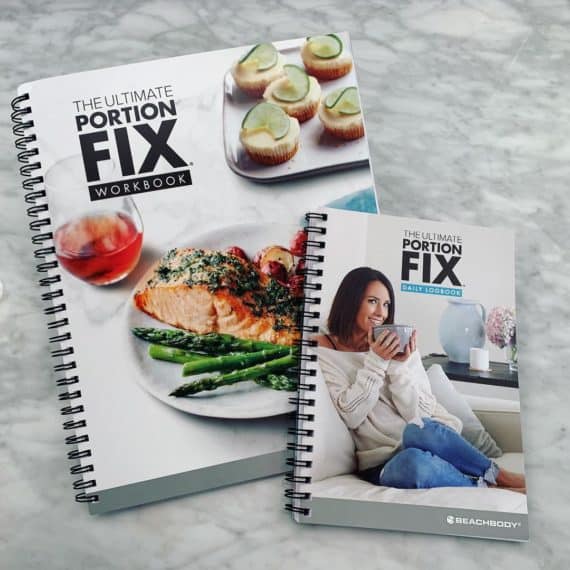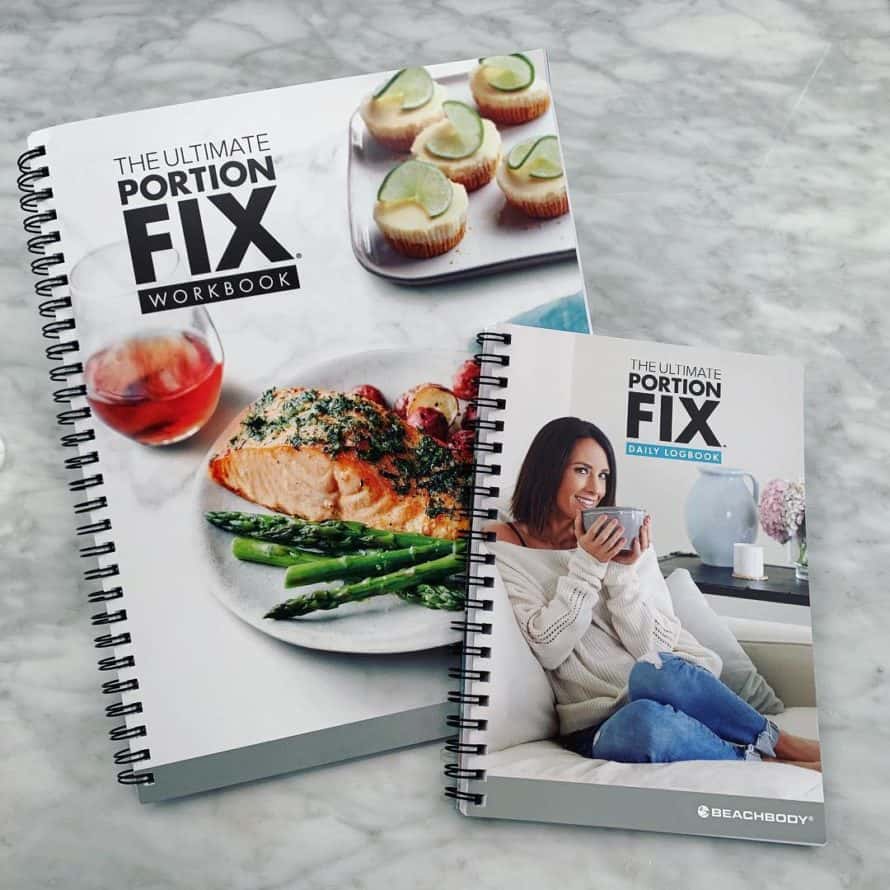 Since the launch of The 21 Day Fix, Autumn's portion control containers have grown in popularity and use! She's created plans that allow you to follow timed nutrition, carb cycle and the eat clean diet while using your containers.
Now, she's putting all of those pieces together in a comprehensive video series that also includes printed materials.
If you're looking to take your nutrition to the next level – you have to check out this program!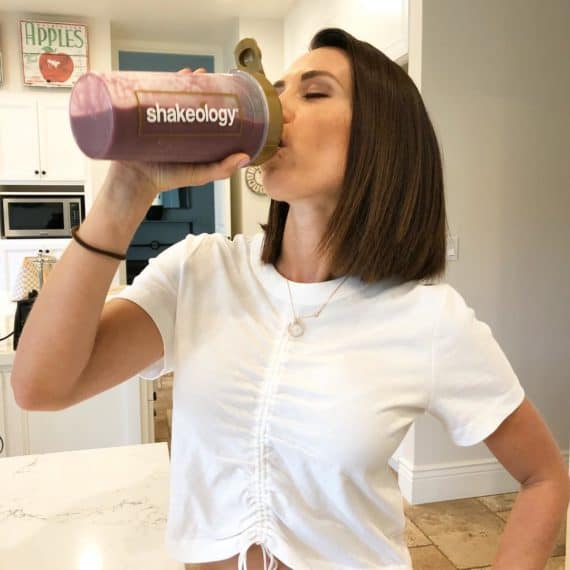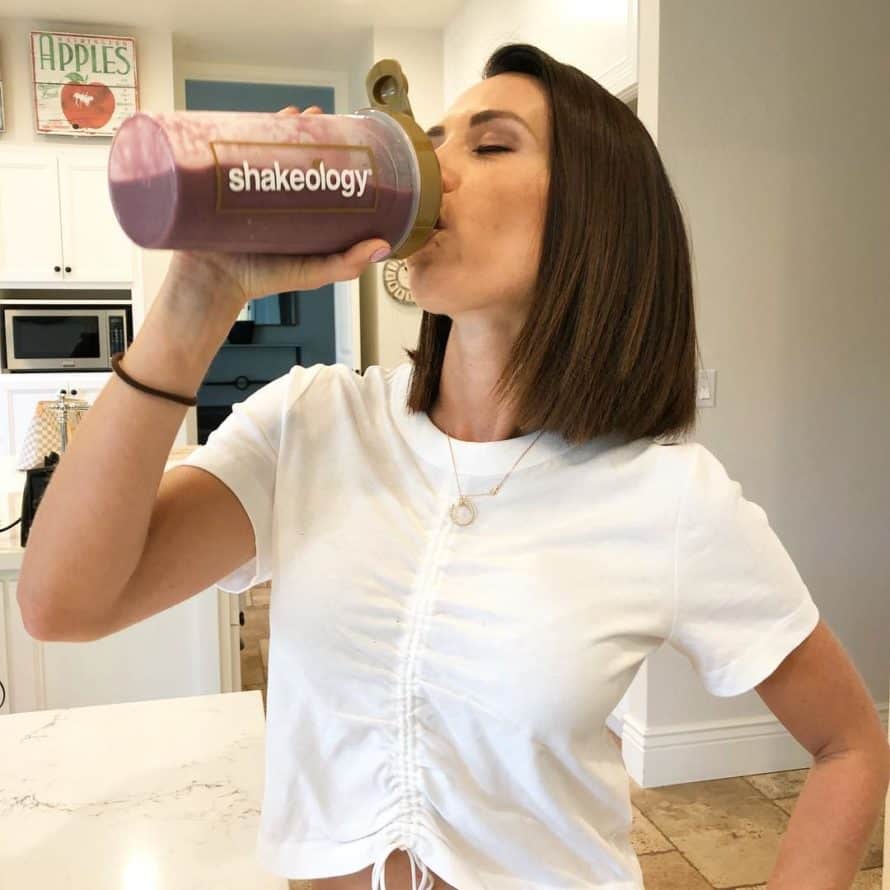 Beachbody on Demand Exclusives
Cooking Show & Pregnancy Workouts
Beachbody on Demand is the shiz-nit. It allows you to stream hundreds of workout programs that Beachbody has made. This includes all of Autumn's workouts plus exclusive pregnancy workouts she filmed.
Along with the workouts, Autumn also has a weekly cooking show with her brother, Chef Bobby Calabrese. The first episode I watched was for cheese sticks. So good!!
She's faced disappointments and had every reason to not be where she is – but her drive to help people was greater than anything else.
What do you know Autumn from? Which workout looks like something you'd like?