Beachbody's 9 Week Control Freak (HONEST Review)
This post may contain affiliate links. All opinions shared are my own. As an Amazon Associate I earn from qualifying purchases. Click to view our full disclosure.
Beachbody's super trainer Autumn Calabrese's new program 9 Week Control Freak program combines innovative DCT-T workouts and proven nutrition. You can now get access here!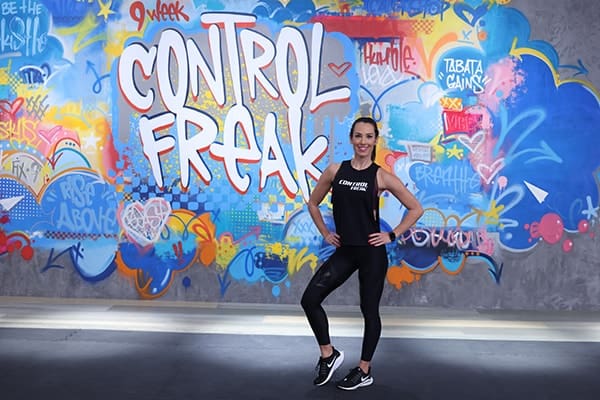 What is 9 Week Control Freak?
Beachbody's 9 Week Control Freak workouts combine Tabata-inspired interval training, density training to build lean muscle, and a proactive approach to rest and recovery to help you push harder the next day. The at-home workout is 5 days a week and consists of 3 phases. There are also 10-minute enhancement workouts you can add on.
The program also includes an amazing cast, restorative techniques, new equipment, a nutrition program, and new moves to help you take control and live a healthy life.
What equipment do you need for 9 Week Control Freak?
You'll need a few key pieces of equipment for including:
The Core Ball Size is inflatable and 8". It also includes a straw to inflate it.
Can you do control freak without equipment?
While Autumn recommends using the Control Track, step, and ball, she also filmed Control Freak Off the Wall. These "Off the Wall" workouts require only dumbbells! So you can do Control Freak with just a set of light, medium, and heavy dumbbells.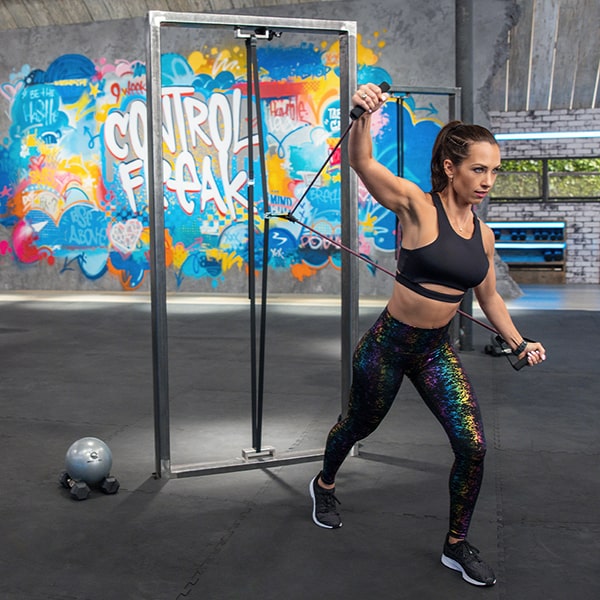 What's a Control Track?
This adjustable resistance device easily moves up and down for a range of dynamic exercises. While you'll see the cast using a stand for their track, the equipment easily attaches to a door or can be mounted on a wall. There is a demonstration video and installation guideline provided.
Do you have to have it?
No, you can also choose to do the "Off the Wall Workouts" option for the workouts which don't require the Control Track.
Installing It
The Control Track can be installed using a wall mount or door track.
Autumn shows how to install the Control Track to a door below, or you can use a wall mount to make it a more permanent installation. You can find detailed instructions in the Wall Installation video available on the 9 Week Control Freak page on Beachbody On Demand.
View this post on Instagram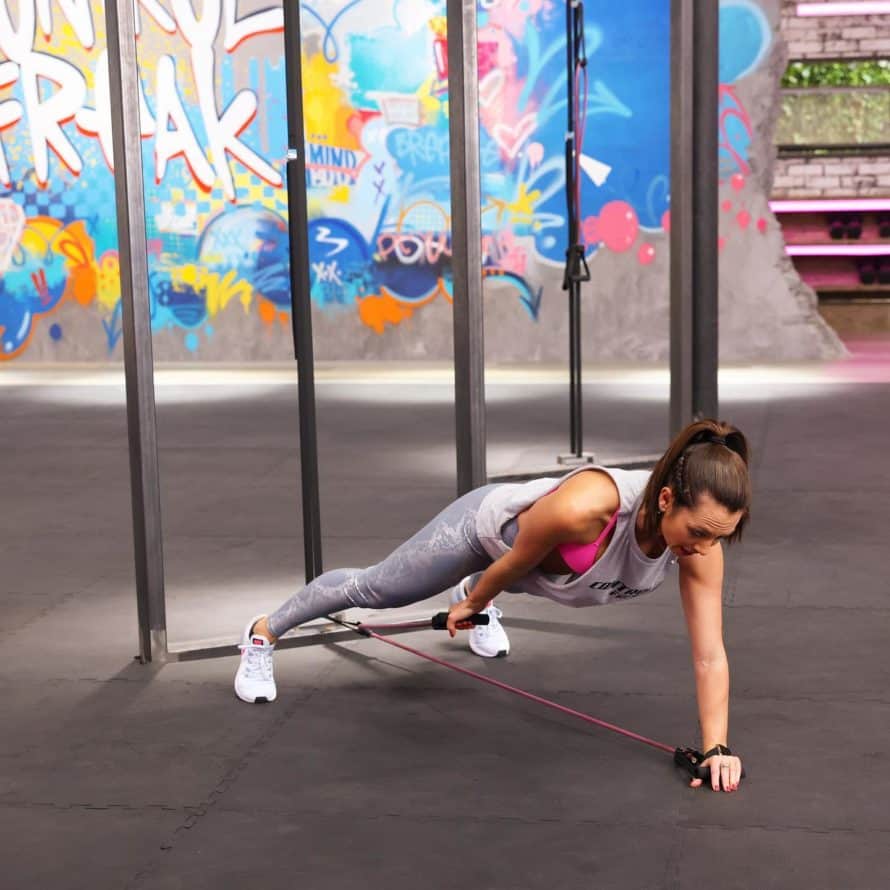 9 Week Control Freak Workouts
The 9 Week Control Freak includes 5 days of exercise and 2 rest days per week. Each week, you complete DCT-T workouts (Density, Complexes, and Tabata Training), Total Body Tone, and Tabata Cardio and Core workouts.
Autumn challenges you daily, but she also is mindful of the recovery process – mixing in the rest days and controlled stretches to ease muscle tension and keep you coming back!
9 Week Control Freak Off the Wall Review
After several people requested an option to do the 9 Week Control Freak series without the Control Track, Beachbody released "Off the Wall" workouts that didn't require the track. This is a great option for anyone looking for a killer total body workout without another piece of equipment. You can learn more about Off the Wall here.
Whether you choose the traditional or Off the Wall workouts, we have to say a handful of different exercises are challenging to master. They require a little bit of extra balance and control. Autumn's strength complexes are really effective, but they may take some patience to learn and perfect. So be careful and watch your form.
How Long are the 9 Week Control Freak Workouts?
Every 9 Week Control Freak workout is between 30-40 minutes, but you'll also want to budget in time for a cool down some days. The reason the workouts are shorter than 80 Day Obsession is because she pumps up the intensity with "DCT – T" workouts (density, complexes + tabata).
The Density part of the workout is high-intensity training with 5 exercises done on rotation for 12 minutes straight.
The Complex part focuses complex movements using 2 body parts at once (like a squat with a bicep curl).
And Tabata is the HIIT cardio part of the workout which helps you burn more fat than traditional cardio.
How many calories do you burn during 9 week control freak?
Everyone is different, but we burned 250-350 calories during each workout. We burned the most on the day of Tabata cardio.
The Cast Members
You'll recognize several cast members if you've done Autumn's programs in the past. One of the most recognizable members is Kat from the 21 Day Fix. While we were so excited to see her included, her chatter is a bit much throughout the program in our opinion.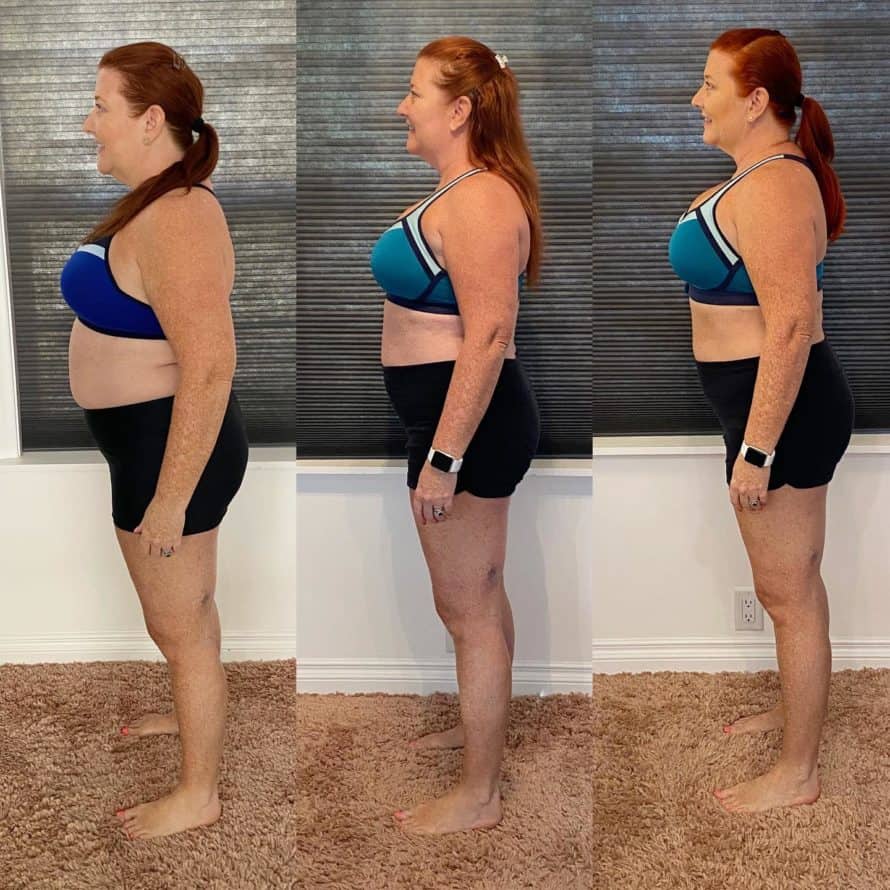 9 Week Control Freak results
The test group saw amazing results! They not only dropped weight like crazy, but they saw lean muscle growth! Below are just a few 9 Week Control Freak before and after photos!
80 Day Obsession vs 9 Week Control Freak
Both exercise programs are super effective and challenging. They're both shot in real-time, so you'll never have to repeat a workout, and both can help you gain lean muscle while losing weight and burning calories.
Out of the two programs, we love that 9 Week Control Freak is shorter with some incredibly intense workouts. There is less downtime in it than 80 Day Obsession, but even 80DO has you working at a quick pace.
We don't have a favorite of the two — if you only have 30-45 minutes to workout, 9 Week Control Freak is your best choice though! You can always add in the other after completing one program.
9 Week Control Freak Sample Workout
Try the 9 Week Control Freak sample workout now! Let us know how you like it or tag us on social @soreyfitness
9 Week Control Freak Sample Workout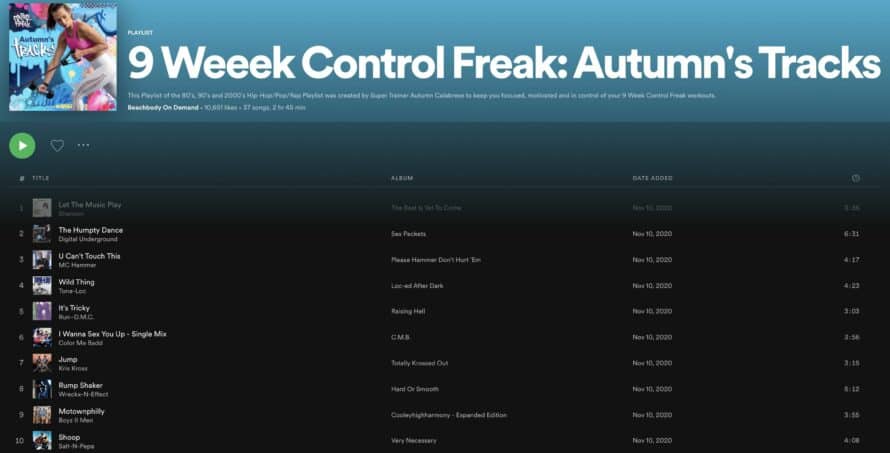 Is there music in the workouts?
No, there is no music in any of the workouts.
What does the 9 Week Control Freak meal plan look like?
Autumn Calabrese recommends Ultimate Portion Fix to help you easily track your macros without having to count calories or skip your favorite foods. She takes the guesswork out of eating the right foods and portions, and that's why this plan is so amazing.
You can also use 2B Mindset instead if you prefer not to use the portion controlled containers.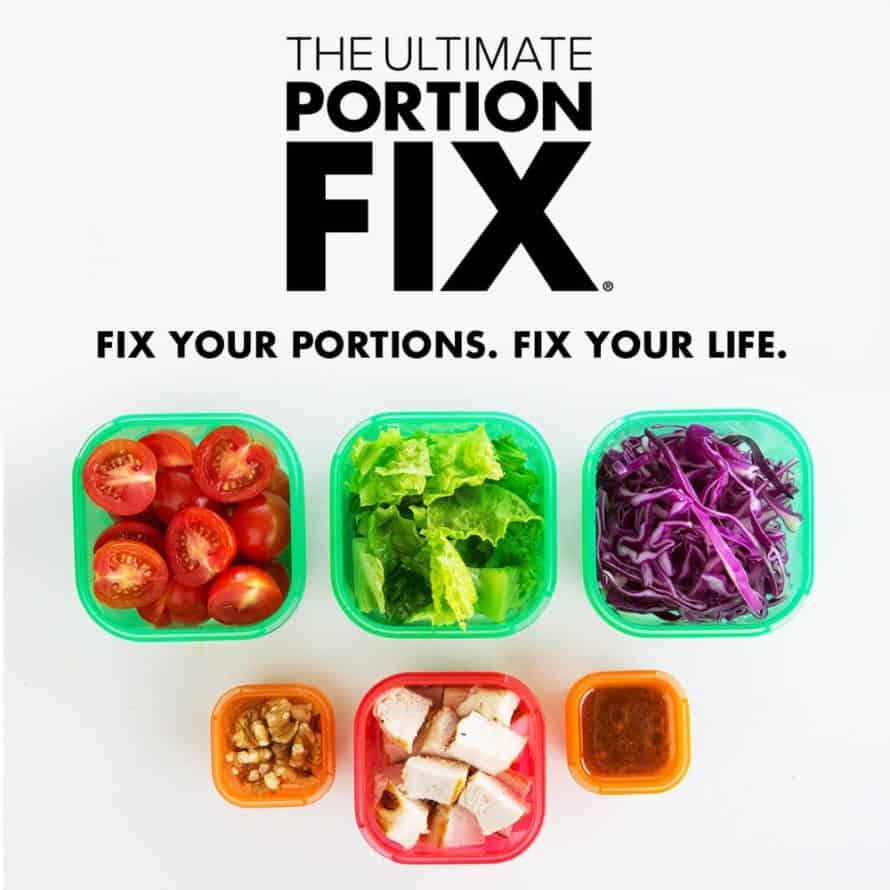 9 Week Control Freak Nutrition Plan
Like Autumn's other programs, 9 Week Control Freak uses Ultimate Portion Fix as its nutrition plan. The portion-control weight loss system play a key role in getting max results! It focuses on eating the right portions of healthy fats, complex carbs, and premium proteins.
The good news is you don't have to be a nutrition expert, to plan our your weekly meal plan and see weight loss with this diet. We also love incorporating recipes from FIXATE, the healthy cooking show on Beachbody on Demand that Autumn does with her brother, chef Bobby Calabrese.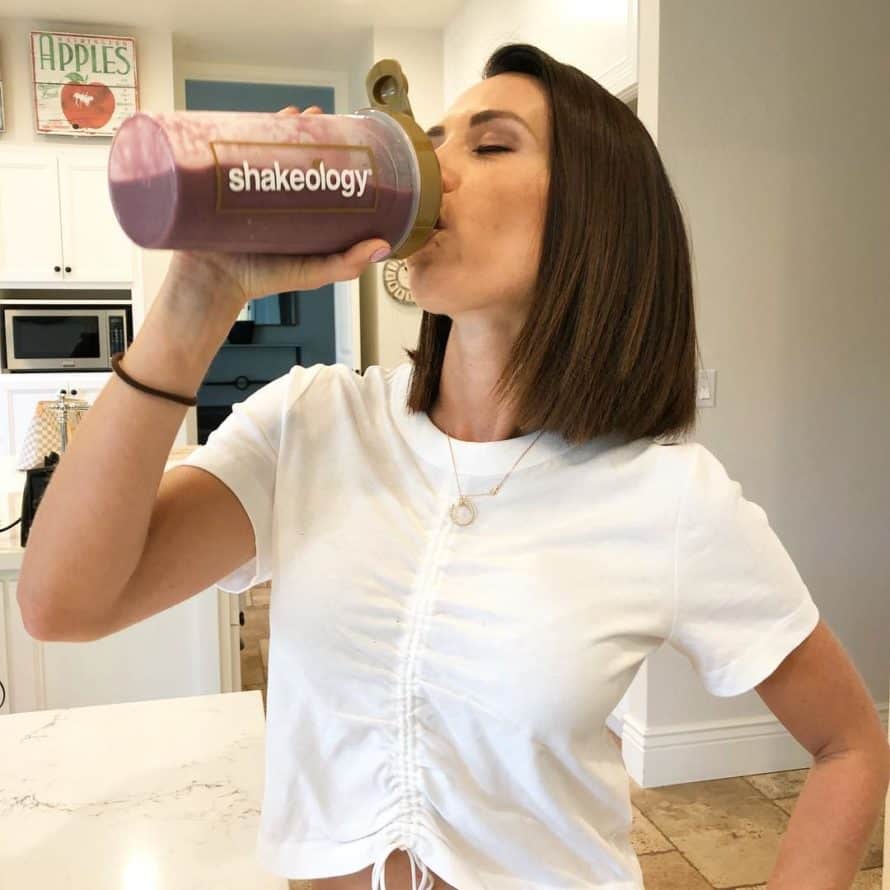 Supplements
The best way to prepare for your workout days is to incorporate the recommended supplements for the program. We love to use Energize before our workout, Recover after our workouts, and Shakeology each day.
Shakeology is full of superfood ingredients and digestive enzymes to help provide you with healthy energy all day, and Energize provides a boost of energy during your workouts.
Recover helps the muscle groups that were worked to repair and helps to relieve some muscle soreness, too – which is always a nice perk!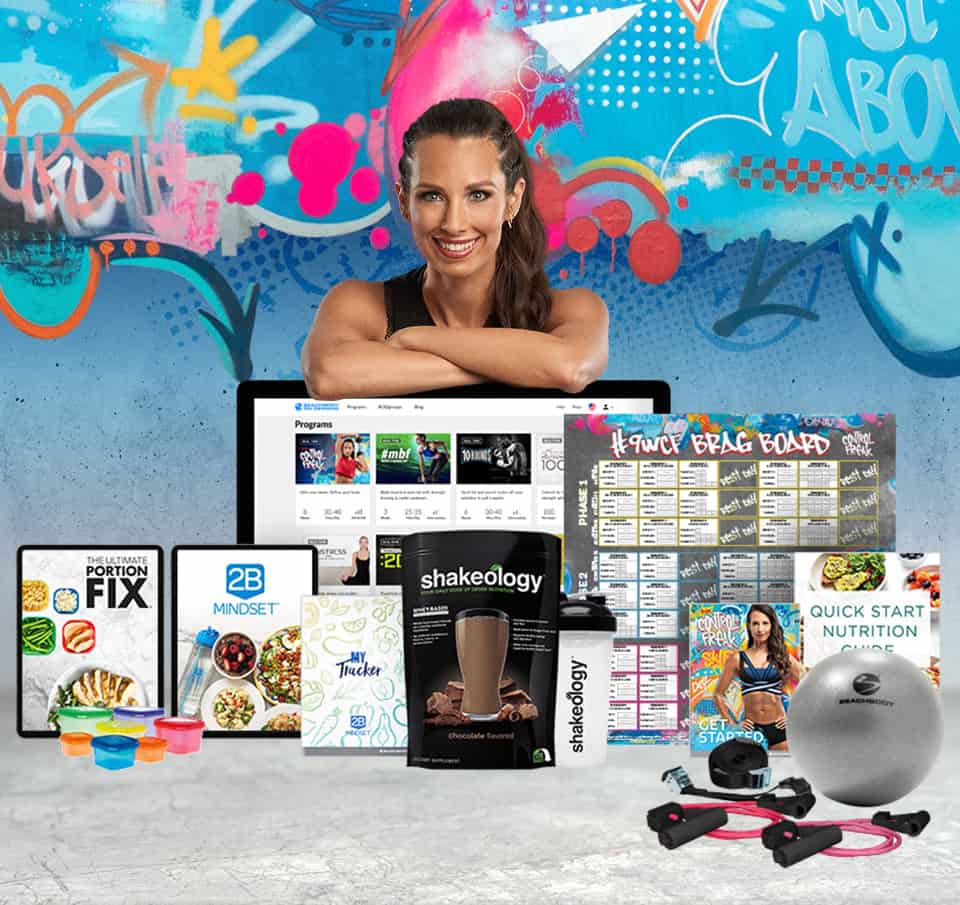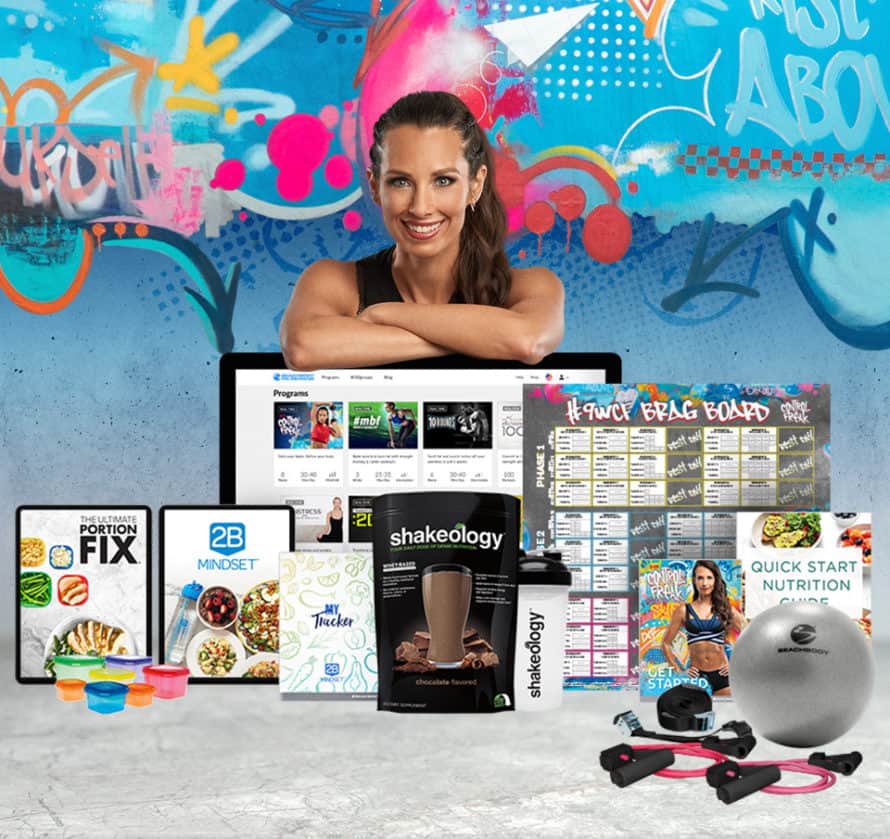 How much does it cost?
You can get exclusive access to 9 Week Control Freak through Beachbody on Demand. The pricing varies from $49.95 to $259 depending on which option you choose.
There are challenge packs, completion packs, and accessory bundles to choose from.
What type of pack or bundle do you need?
If you have Beachbody on Demand already, you'll be able to choose a completion pack, the accessories bundle or just stream it without equipment.
If you don't have Beachbody on Demand, you'll need a challenge pack. You can shop all of the options here.
We recommend the Shakeology + Workout Supplements Challenge Pack for anyone just getting started, and it's what the cast used as well.
Who should try this Beachbody program?
Anyone looking to:
build muscle
shed fat
boost endurance
increase their muscle definition
get a great workout in under 30 minutes
workout at home!
Even beginners can start this workout because of the modifications offered.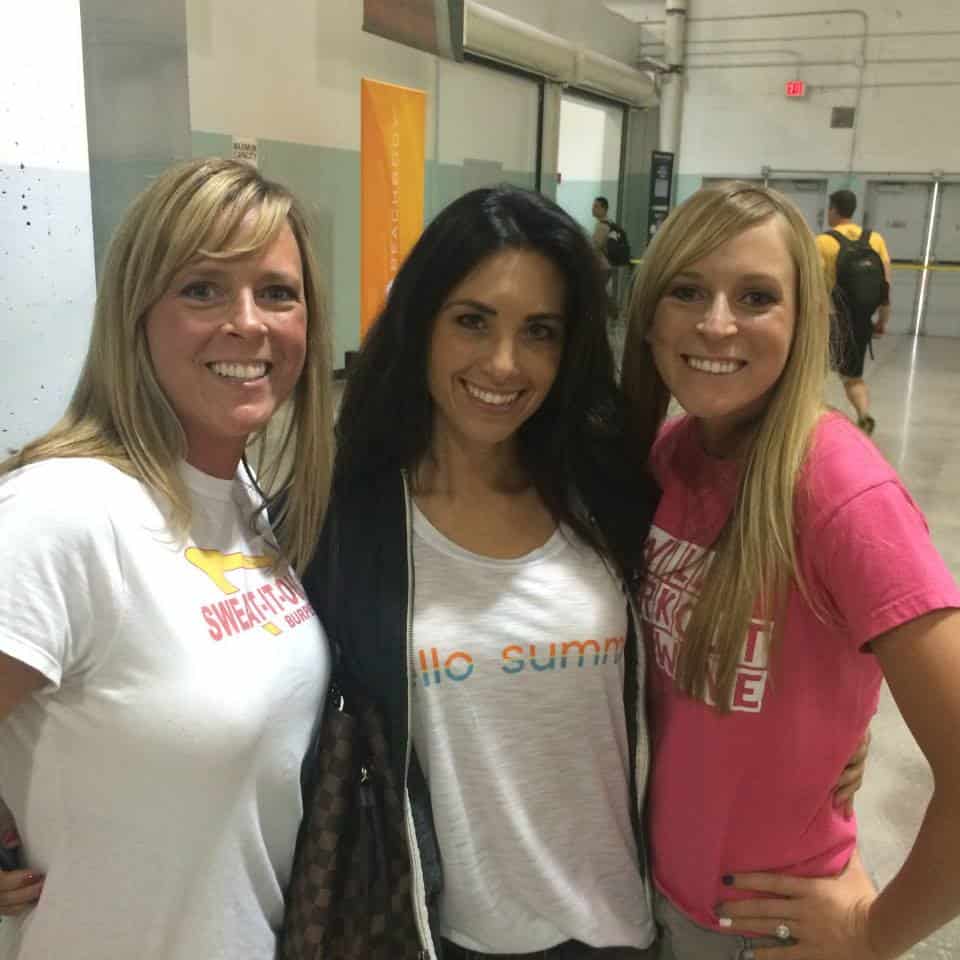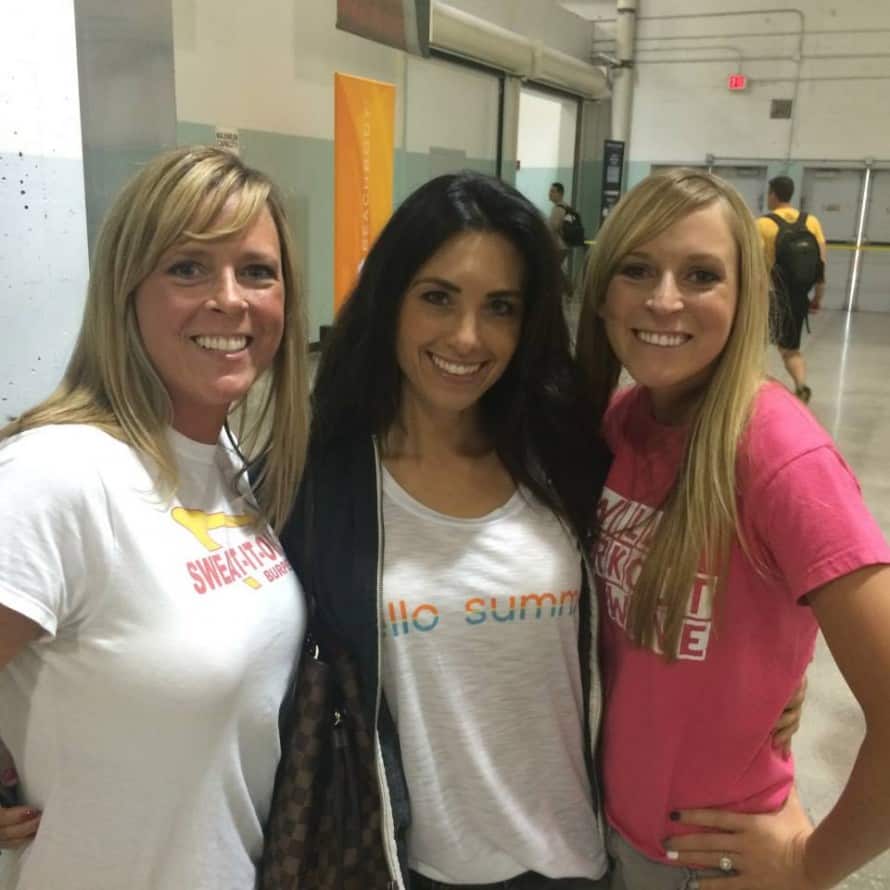 Who is Autumn Calabrese?
Autumn is the creator of breakthrough fitness programs like 21 Day Fix Extreme, Hammer & Chisel, and 80 Day Obsession. She also is the author of the best selling book, Lose Weight Like Crazy and The FIXATE Cookbook.
She also has held certifications from the National Academy of Sports Medicine (NASM) and the American Fitness Professionals & Associates (AFPA), and has taken home top-10 titles at national-level bikini competitions.
When Will 9 Week Control Freak be on Beachbody on Demand?
It's included for all Beachbody on Demand members at no additional cost!
You can learn more about streaming your workout with Beachbody on Demand here.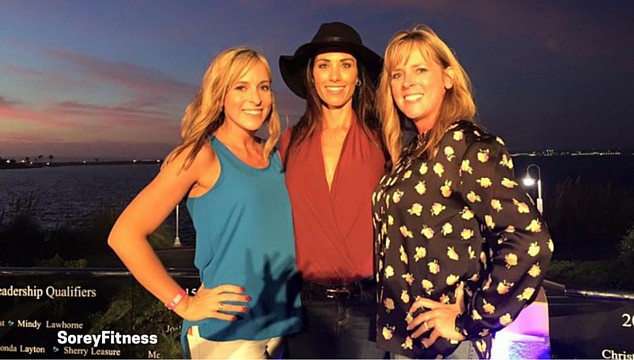 To Recap:
Beachbody's 9 Week Control Freak home workout program offers a comprehensive approach to health and fitness through proper nutrition, innovative training methods, and intentional stretching at the end of the day.
The program is designed to help you get the best results possible in 9 weeks while also taking control of your crazy life!
You may also like our Beachbody Coach Guide.
These statements have not been evaluated by the Food and Drug Administration. This product is not intended to diagnose, treat, cure, or prevent any disease.