How to Use Portion Control Containers for Weight Loss
This post may contain affiliate links. All opinions shared are my own. As an Amazon Associate I earn from qualifying purchases. Click to view our full disclosure.
Color coded portion control containers are a great way to lose weight and learn how much to eat! Instead of restricting yourself, these containers allow you to eat everything as long as it fits into a container! We'll outline how to use the containers to lose weight.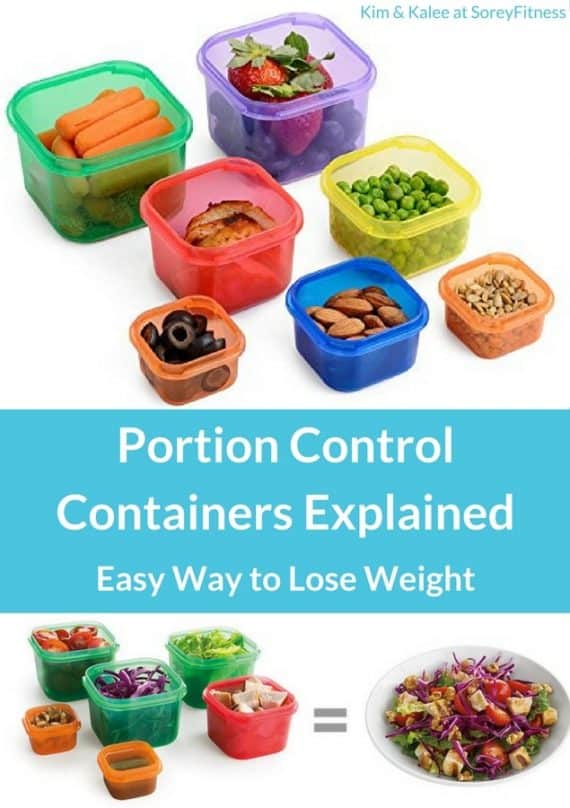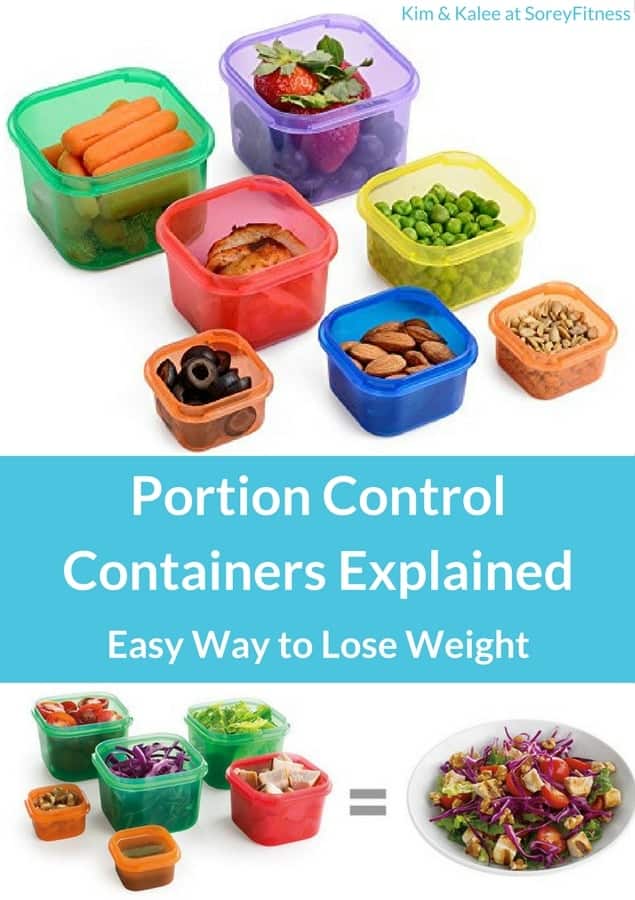 In order to lose weight, a lot of the time it just means cutting back on how much we eat. As a culture, our portions are usually huge, and processed foods pack a heavy caloric punch.
A Few Diet Tweaks You Can Do Are:
Eat smaller meals
Choose low calorie options
Eat fewer meals
Keep a food journal
Cut out processed foods & eat clean
Count calories or macros
Use color coded portion control containers
We love the color coded portion containers because it's so simple and really works! Instead of tracking every macro or calorie you eat, you just know how many of each container to eat. Since each container is a macronutrient (protein, carbohydrate, or healthy fat) you're going to see results and be eating similar to a fitness competitor too! It's a win-win.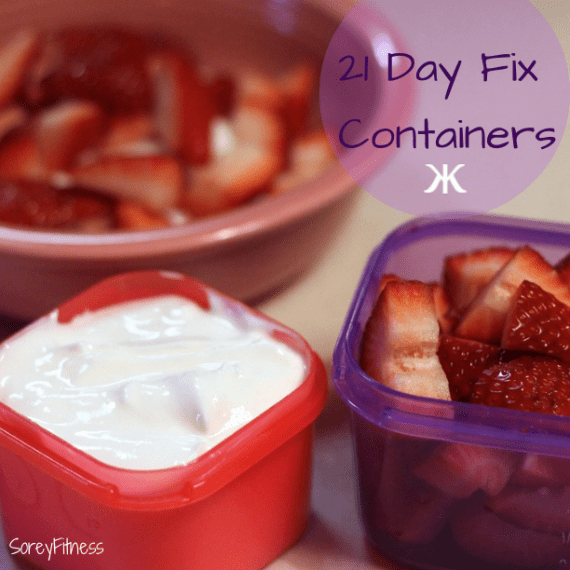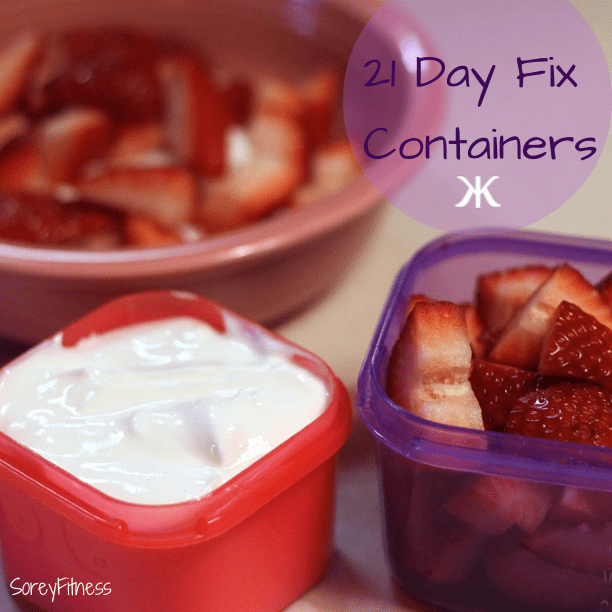 How to Use Portion Control Containers
Each container has a macronutrient tied to it, and soon you'll start to remember each as a color.
Purple: fruit
Green: vegetables
Red: protein
Orange: seeds and oils
Yellow: carbs
Blue: healthy fats and cheese
Each container is a specific size and has a list of foods that are allowed in it. You'll see in the picture below a food list for each color coded portion control container. The foods at the top are the best to consume, and the ones at the bottom are the least beneficial to your health. Any of these foods can be eaten though!

Portion Control Containers Guide
Now that you've seen the containers, you also have to know how many of each one to eat per day. There is a formula to help you know how much to eat based on your current weight and goals.
Step 1: Find Your Calorie Level
This is the only time you need to know calories.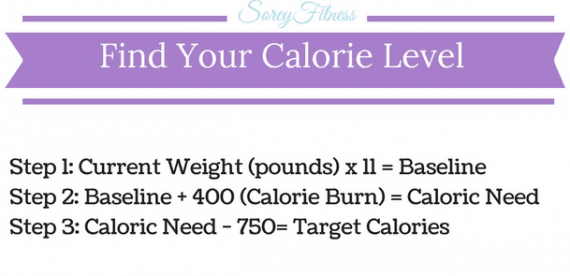 Step 2: Find Your Plan Based on Your Calorie Level
This is how many of each container you'll want to eat per day.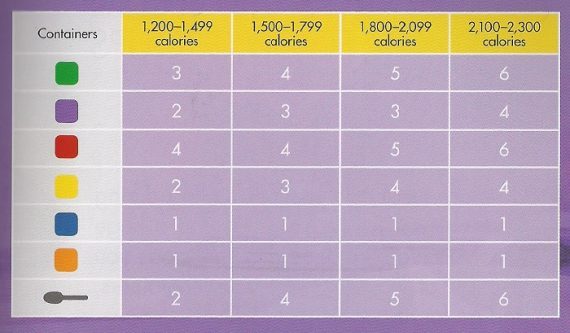 Step 3: Follow Those Amounts – Simple!!
You can customize the plan using the food list above to make it work with your dietary needs and preferences! It's so easy to use!
If you have a recipe, you can either guess at how many containers it would be or the Fixate Cookbook includes 101 recipes by container amounts. If I'm not using my cookbook, I'll look at the ingredients and decide. For example, chili with meat, tomato and beans would be a red, green and yellow.
Why we Love Color Coded Portion Control Containers
They keep healthy eating simple – if it fits in the container, you can eat it.
You can finally stop tracking your calories and weighing your food. Plus, they are going to help you eat the right types of food each day and skip the boxed, processed foods! The simple approach really works long-term too because you'll start to learn what a proper portion looks like without the containers.
With the 21 Day Fix Portion Control Containers, you can swap 2 yellow containers for a treat up to 3x a week too! So you could skip your yellows one day for a glass of wine or a chocolate chip cookie if you wanted!
Get Your Portion Fix Containers
Beachbody's 21 Day Fix made the portion control containers super popular! There have been a lot of knock-offs since, but we really prefer the original Beachbody containers either through Beachbody or Amazon.
We prefer their brand because the containers are BPA-free, seal easily and can go in the dishwasher and microwave! They also aren't flimsy and are very durable. I've had one set for over 4 years now.
Whether you decide to order from Beachbody or Amazon, you'll receive:
7 color coded portion control containers
Labels for each container
Shaker Cup for smoothies or water
Portion Fix Eating Guide (includes the formula above, recipes and more!)
You can also add on the 21 Day Fix workouts as a bundle on Amazon or through Beachbody. These workouts were originally paired with the containers, and they work great for beginners and intermediate exercisers!
These containers can make your weight loss easier!