The Eat Clean Diet can help you achieve better energy and your goal weight. The way of eating focuses on whole foods which help limit sugar, saturated fat, and processed foods. All three have been the cornerstone of so many weight-loss books, but this is a no-nonsense approach to sensible eating you can maintain for a lifetime.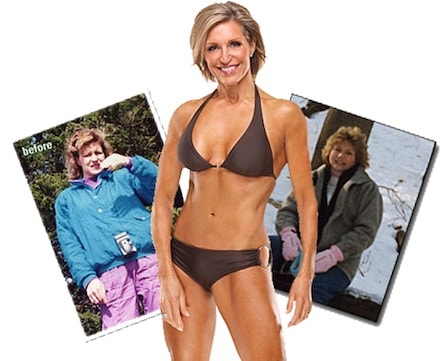 After reading several diet and fitness books, and I found that almost all of the books incorporate the same guiding principles. The only difference is who is telling you them (Jillian Michaels, Tom Venuto, Dr. Asa, Tosca Reno, etc). Through thousands of pages, I have found the Eat Clean Diet seems to include everything in a somewhat nice & neat package.
Basically the Eat Clean Diet says:  If it doesn't come from the ground or have a mother, don't eat it.
This means skipping anything from a box (Nature Valley bars, Cheetos, etc.). Even the foods branded as healthy and natural are processed in some way if they are in a box. Boxed foods are considered fake or "dead" and should be avoided.
So what do you eat?
Instead of processed foods, you should choose things from the earth like berries, whole grains, and lean meats.
It's getting back to the basics. We know things from the ground have been eaten for thousands of years whereas the long-term of effects of Cheetos & Hostess' are unknown.
An Eat Clean Overview from it's creator, Tosca Reno:
"You will eat lean protein, complex carbs, and healthy fats. These practices keep your blood-sugar levels stable and keep you satisfied. The best part is that if you need to lose weight it will happen almost without you having to try. And yes, you can have a treat now and again."
As you follow the Eat Clean Diet, you'll be amazed at how you can feel once you get back to basic, real foods. You will have to take time to review labels, or if you can – skip boxed and canned food goods if at all possible.
The Basics of the Eat Clean Diet
How Many Calories Should You Be Consuming?
What is the Difference Between Eating Clean and Paleo?
What are the guidelines? (PDF)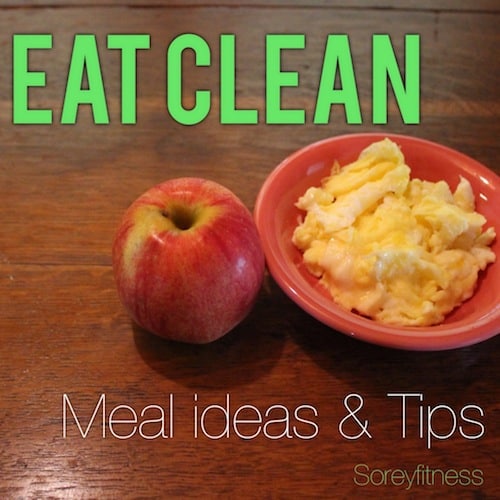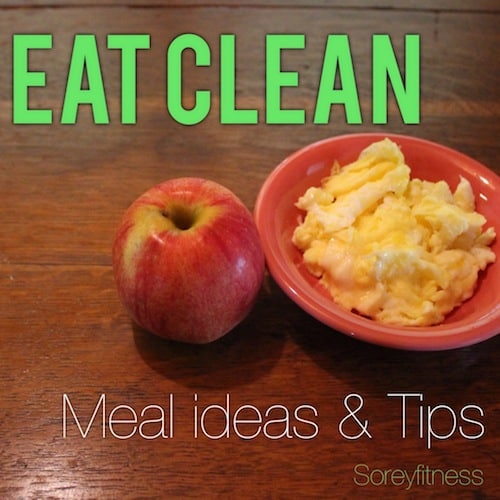 Other Posts You May Like
Maintaining the Body You Want Without Depriving Yourself
Picking the Perfect Workout to Get You Max Results 
Importance of Strength Training For Women
Getting the Extra Support and Accountability You Need
How to Achieve Your New Years Resolutions: 7 Tips to Succeeding in 2014
Additional Resource for Recipes & Workouts: Oxygen Magazine
These are my favorite posts, and I hope they help. Please feel free to email me at thegirls@soreyfitness.com if you have any questions about the Eat Clean Diet created by Tosca Reno.
 Need Accountability? Join 21 Day Challenge! We host a special group each month where we share recipes, meal plans, workouts, and our progress. We also offer a year-round group for anyone that completes the challenge.