The Difference Between The Paleo Diet and Eating Clean
This post may contain affiliate links. All opinions shared are my own. As an Amazon Associate I earn from qualifying purchases. Click to view our full disclosure.
I've decided clean eats are my favorite. I love the Whole 30 and Paleo recipes, but I find myself going back to eating clean most of the time.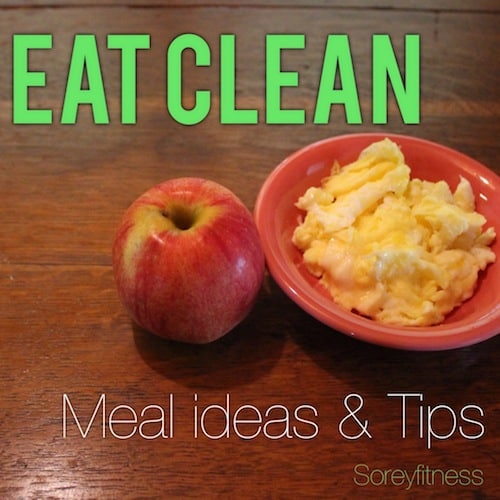 What is the difference between Eating Clean and The Paleo Diet?
"Clean eating is avoiding all processed food, relying on fresh fruits, vegetables and whole grains rather than prepackaged or fast food." — Tosca Reno on CNN
The Paleo diet is very similar to eating clean, but it eliminates grains and dairy. They good reasons for the elimination though. Both are mass produced, and most people have a hard time digesting both types of foods.
Both of those explanations are short, but you can learn more about Eating Clean at Tosca Reno and the Paleo Diet at Whole9Life.com
I wanted to share what I ate this week with Megan's linkup since I haven't in a few weeks.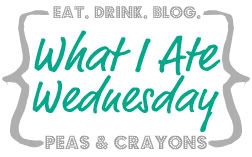 My breakfast was the apple and 2 scrambled eggs pictured above. Both of these foods were approved to be Paleo and clean.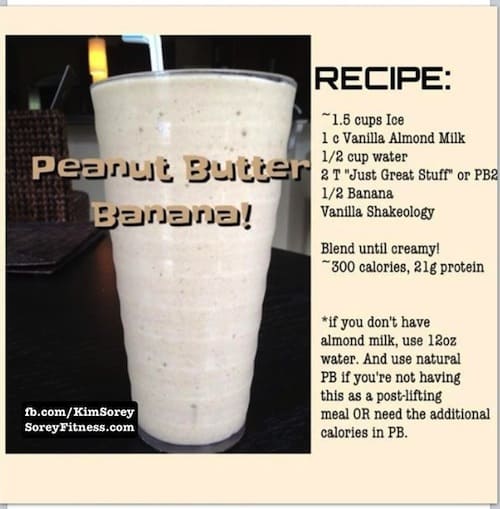 Lunch was a vanilla Shakeology. I also added a little PB2. I'm not trying to sale you on the shakes, but they have helped me get off my digestion medicine. I am not willing to give them up. :) They are considered clean because it's all whole foods and no artificial sugars are added. The shake does have whey in it though, along with a tiny bit of quinoa, so it would not be considered Paleo.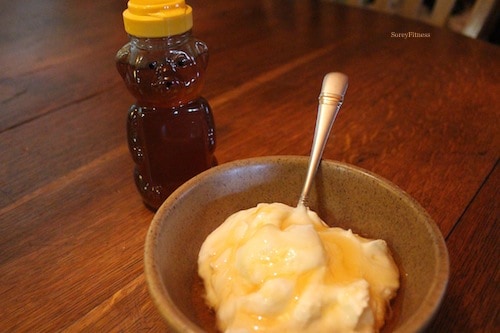 My snack was 3/4 cup Greek yogurt with honey. Clean but not Paleo.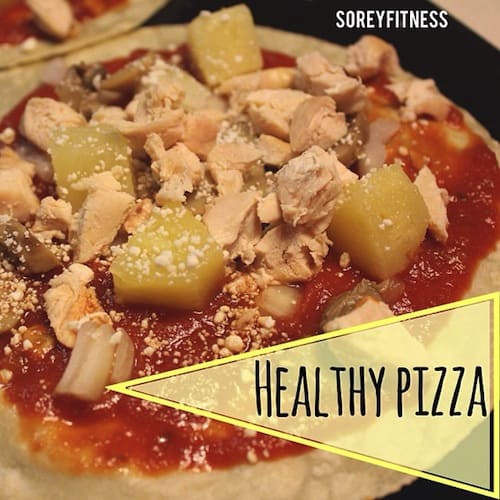 Dinner was an experiment that turned out to be really good! It was a wrap turned into a pizza. Yummy and easy. Again, this falls into eating clean but not Paleo.
I know I may get some backlash because people really love either diet, but this is what works for me. I read labels and reach for foods that are either from the ground or that have a mother.
I also listen to my body — sometimes I crave a whole grain tortilla and other times, I just want protein, veggies, and a healthy fat.
Do you have specific rules for your diet?
*Diet meaning the foods you eat; not diet in a weight loss sense.
Also, can you believe yesterday was October 1st?! This year has flown by. I can't believe how much has happened though. I've been to Disney, got engaged, quit my full-time teaching job and also visited Vegas, Florida and California. This whole year has been so many wonderful surprises.
Since we're about to enter into the time of the year when food temptations are everywhere, I decided to set some nutrition and fitness goals. I also set a few fun ones.
Goals for the End of 2013
1. Workout 5 days a week and don't skip out on my cardio workouts.
2. Try 3 new recipes a week.
3. Take pictures everyday. I took a photography class from a friend, and I am going to get better by 2014!
4. Work with my clients get to their fitness goals by 2014.
5. Set office hours and stick to them.
What's on your goal list for the rest of 2013?
Are you more of a fan of clean eating or the Paleo diet?